G'day Fighter,
Let me begin today with a big thank you to everyone who responded to my job offer last week. Thank you for the emails. Thank you for the phone calls. Thank you for the prayers.
It was wonderful to have people making contact from around the globe, ready to make the big trip down-under. Serendipitously, I think we may have found the persons we are looking for much closer to home.
Having said that, this is an ongoing and expanding work and we are always going to be looking for new players on this team. If you're interested in the work we do with young people and/or our activities in the bush, come and spend some time with us here.
Spend your next holiday break doing a Fighting Fathers apprenticeship! 

Thank you Bourke Street Bakery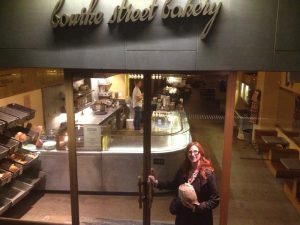 A big thank you to Dave and all the team at Bourke Street Bakery for the fundraiser last Saturday night. These people donated their time, their restaurant and all the food to raise $3,650 towards our Youth Centre rebuild.
As I said on the night, with most of the businesses who support us there is some degree of reciprocity in the relationship. They support us financially and support their club or business by promoting their work or attending their events. In the case of Bourke Street Bakery, we give these people absolutely nothing, and yet they continue to support us!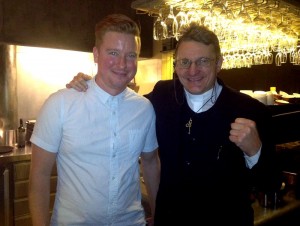 They have been providing our Youth Centre kids with their left-over gourmet breads and pastries on a daily basis now for some years, and when our doors closed (or, rather, were burnt down) they found another way to support us! So … if you're in Sydney, here is their website with the location of all their branches. Go and buy a loaf of bread from them and say 'thank you' from Father Dave'.
The Grand Reopening of the Youth Centre!
And speaking of the Youth Centre, this Sunday is the date of our grand re-opening! 

No, we haven't built a new youth and community centre yet but what we have done is team up with the Salvo's to launch an exciting new joint venture!
Captain Tara has named the venture "Alive and Free" and that captures something of the vision and energy that she and her husband, Captain Peter, are putting into the project. She's also put together a poster that you can access here.
In terms of content, we will basically be returning to our familiar routine:
·Youth drop-in Monday to Friday, 3pm to 6pm
·Boxing training, Tuesdays and Thursdays from 6.30pm and Sundays from 4pm
·Sunday night prayer and worship to follow the boxing on Sundays
Actually, the Sunday night worship is something that we haven't been doing in recent times, and the energy for this is again coming from our Salvo friends. Personally, I have always found prayer and pugilism to be a perfect partnership!
Anyway, it all starts this Sunday with doors opening at midday. There will be music and a BBQ and 2nd-hand clothing stalls and all sorts of good fun! The address is 46 Dulwich Street, Dulwich Hill (right on the corner of Marrickville Road and New Canterbury Roads).
I'll be taking my gloves and am happy to do a couple of rounds with anyone who is willing to make a donation to the cause! I've already had a few challenges and, while I'm not in tip-top condition at the moment, I'm trusting that the occasion will nonetheless prove to be a fitting baptism for the new boxing ring!
| | |
| --- | --- |
| | |
| Thanks to Matt and Suhail for all the help in putting this together! | Captains Peter and Tara and I celebrate the new ring! |
Is God Incomprehensible and Irrelevant?
I want to share my Trinity Sunday address with you today – my sermon on the doctrine of the Trinity.
I appreciate that Trinity Sunday was some time ago, and I appreciate, moreover, that a sermon on the doctrine of the Trinity was probably not something you were looking for. After all, whether you are an orthodox Christian believer or not, what has the doctrine of the Trinity got to do with anything?
Big things are happening in our world at the moment:
Bradley Manning is being crucified for exposing US crimes
Israelis and Palestinians seem to be about to begin real negotiations.
The death toll in Syria has topped 100,000
What has the doctrine of the Trinity got to do with any of this?
Well … in my view the connections might be far more tangible than we might have thought.   Click below and get my take on the subject, if you dare!

[imaioVideo v=1]
And if you can't view this video click here.
That's enough from me for this week, fighter, though I'm sure you won't mind if I share another family pic with you before I let you go. 
In the last few missives I've included pics of my son, Soren Lee, and my 15-year-old daughter, Imogen. It's about time I added one of 'the baby' – Francesca – now 4 years old!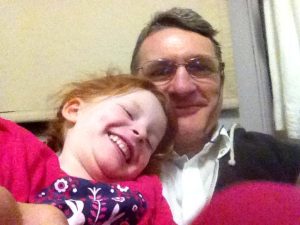 I'll hope to see you at the re-opening of the Youth Centre on Sunday.
Until then I remain …
Your brother in the Good Fight,
Dave
www.fatherdave.org
www.fighting-fathers.com
www.zerocostwebsite.net
www.prayersforsyria.com
www.israelandpalestine.org
www.how2changetheworld.com
P.S. And as I'm apt to remind you, if you'd like to support our work, the best way is to become a financial member at fighting-fathers.com. It only costs you $10/month but it makes all the difference at this end!
Preacher, Pugilist, Activist, Father of four