(Last Updated On: February 19, 2023)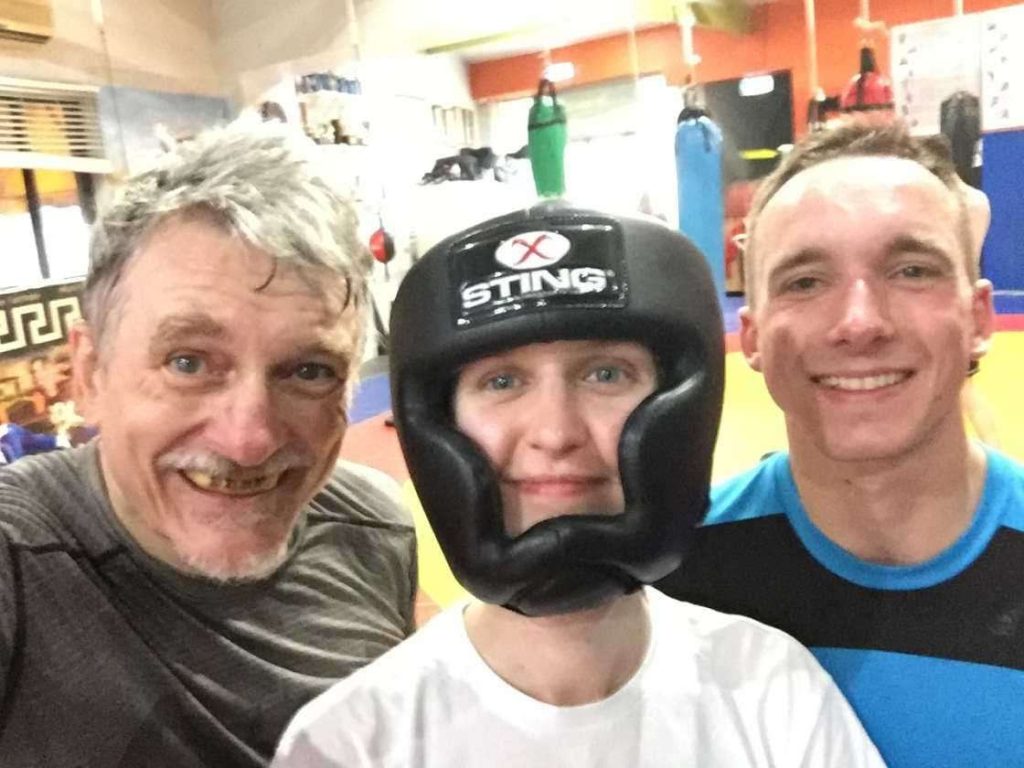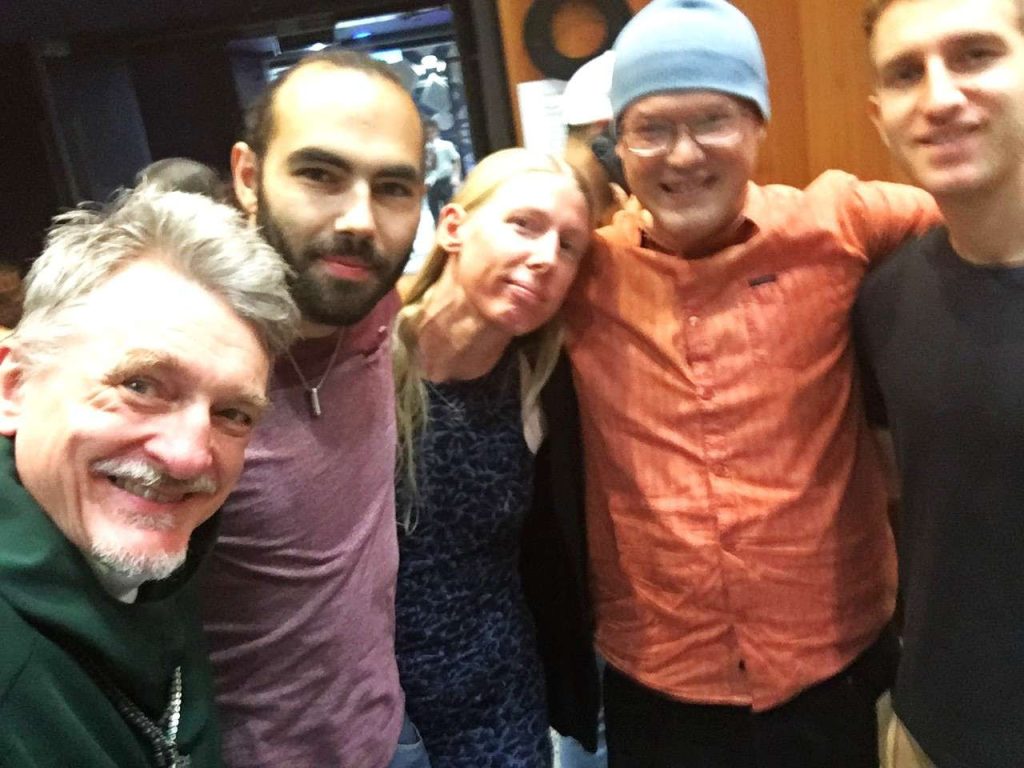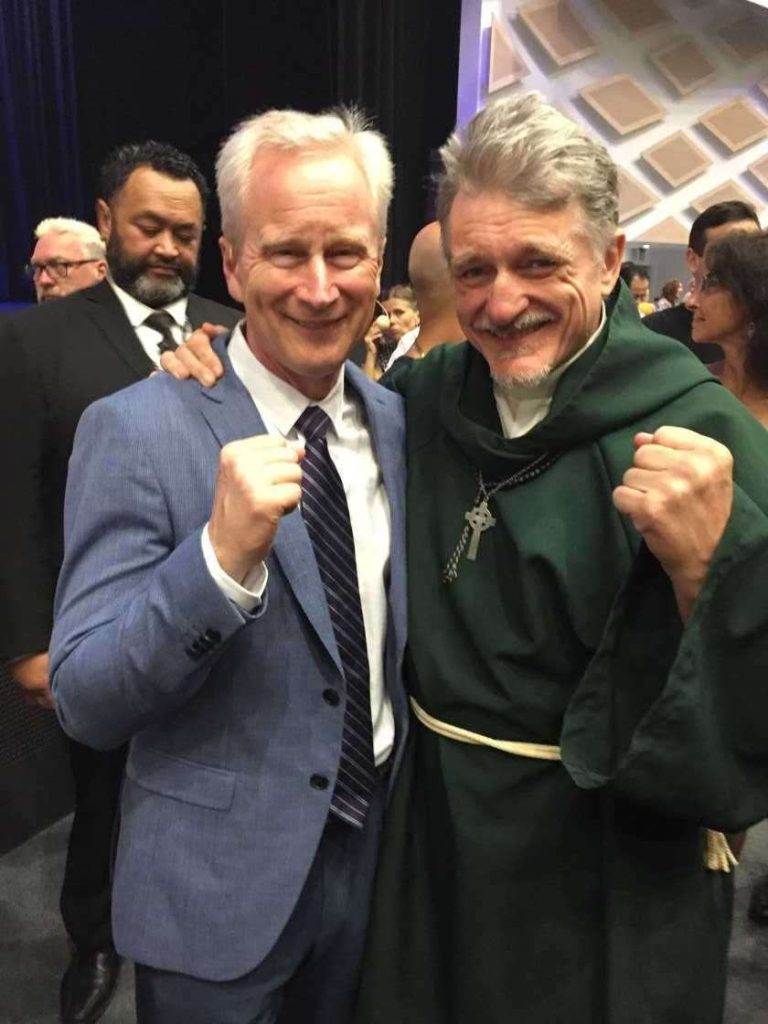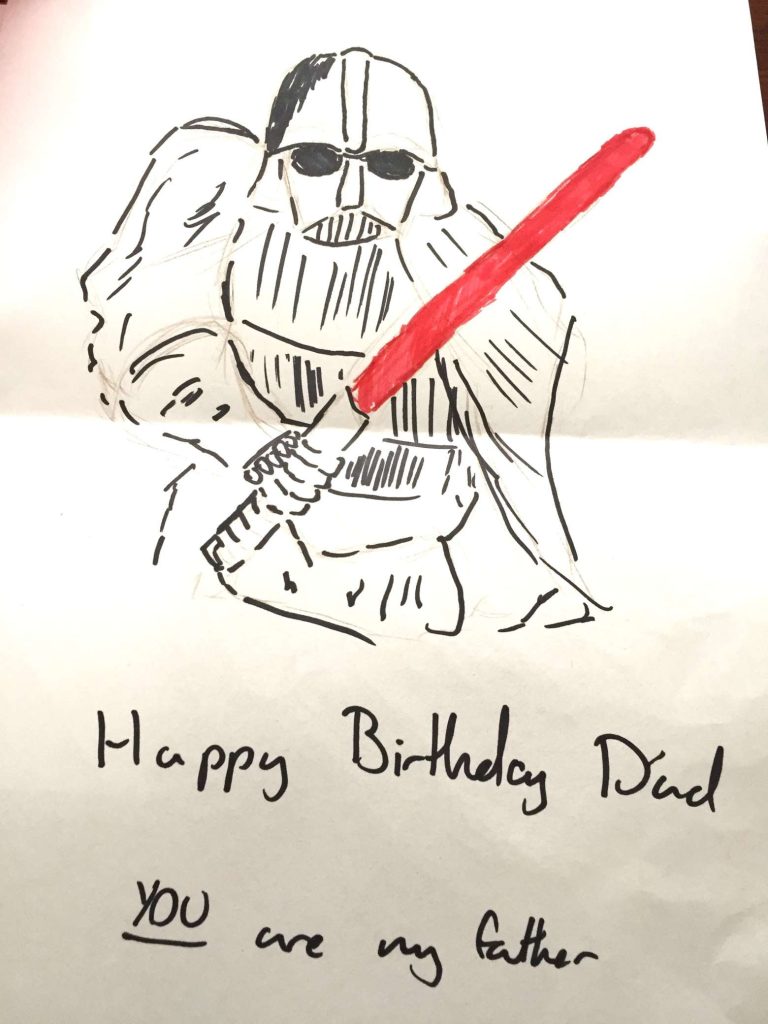 "Six days later, Jesus took with him Peter and James and his brother John and led them up a high mountain, by themselves. And he was transfigured before them, and his face shone like the sun and his clothes became dazzling white" (Matthew 17:1-2)
Hi Fighter,
It's February 17th. It's my birthday. I'm 61 years old today, and I'm still trying to figure out the transfiguration.
You would think that by now I would have worked it out. I'm sure I've engaged with this passage at least once per year, every year of my life. Why does this story continue to confuse and alienate me? I don't know what to do with a Jesus who shines. I could happily have skipped over Transfiguration Sunday this year and spent an extra week in the Sermon on the Mount.
Of course, my Orthodox sisters and brothers love this story. For most Orthodox believers, The Feast of the Transfiguration is more important than Christmas! As I've heard them describe it, this story highlights the spiritual dimension of life – a reality that is normally hidden from us. We spend so much of our life living in a black and white world, blithely unaware of the pool of spiritual energy that we are swimming in. In the Transfiguration, the veil is lifted for a moment, and we are given a glimpse of that greater world in which we live!
That gels with me at an intellectual level, and it's not as if I don't have experiences of the transcendent. Indeed, every time I get into the boxing ring, I experience something more than just throwing punches, clinching, and wrestling. I engage with a brother or sister at a level that is often quite surreal. I've never seen my ring-partner glow though. Perhaps that will come.
Jesus shines! We're told that after Moses spent time with God on the mountain, his face was shining too (Exodus 34:30). Perhaps we all glow a little after spending time with God.
Kierkegaard said that the goal of the spiritual life was "to see the infinite in the everyday". Perhaps I just need my eyes opened a little more so that I can better appreciate the glow in those around me.
Our Sunday Eucharist
A big thank you to Diane, Rob and Joel Jammal, who joined us last Sunday for our Eucharist. I think we're starting to get the hang of the new format. Despite the limitations of satellite Internet in the bush, both Joel's pre-recorded message and Father Ola's pre-recorded opening song integrated seamlessly.😊
This coming Sunday we will celebrate the Feast of the Transfiguration, and I'll be joined by Karyn, Sam and Father Ola, who will give us both a song and a reflection on the Epistle reading (both pre-recorded). Please connect with us at midday , on either www.thesundayeucharist.com, or via your favourite social media sites: Facebook , YouTube, Twitter or LinkedIn.
Let me work your corner
If you're looking for a good birthday present for me, nothing would be more appreciated than signing up for monthly support via Patreon.com.
As ever, a big thank you to all my existing patrons, and to all who support the work of Fighting Fathers Ministries with finances and with prayer. If you're ready and able to support us, please go to Patreon.com and sign up to either:
Middleweight – $10/month (community mentoring)
Enrol in the Fighting Fit training program
Access member-only training videos
Engage in the members-only forum (see below)
Super-Middleweight $50/month (remote mentoring)
All of the above +
One-on-one mentoring via email, phone, or Skype
Heavyweight – $100/month (in-person mentoring)
All of the above +
Unlimited training at Father Dave's Old School Boxing Academy
Superheavyweight – $200/month (intensive in-person mentoring)
Every dollar helps keep the wheels of Fighting Fathers Ministries turning – the websites, the newsletters, the broadcasts, the boxing club and the bush camp. Sign up at Patreon.com.
What's coming up?
Two things in closing today:
Firstly, I want to acknowledge the wonderful event that took place last Monday night, February 13th. Dr Peter McCullough addressed an audience of around a thousand of us at ICC Conference Centre in Sydney. It was a truly inspiring event, with Dr McCullough and the other speakers highlighting the ongoing problems caused by the COVID vaccines. You can read our friend, Andrew Madry's, excellent report on the evening here (and you can subscribe to his Substack while you're at it).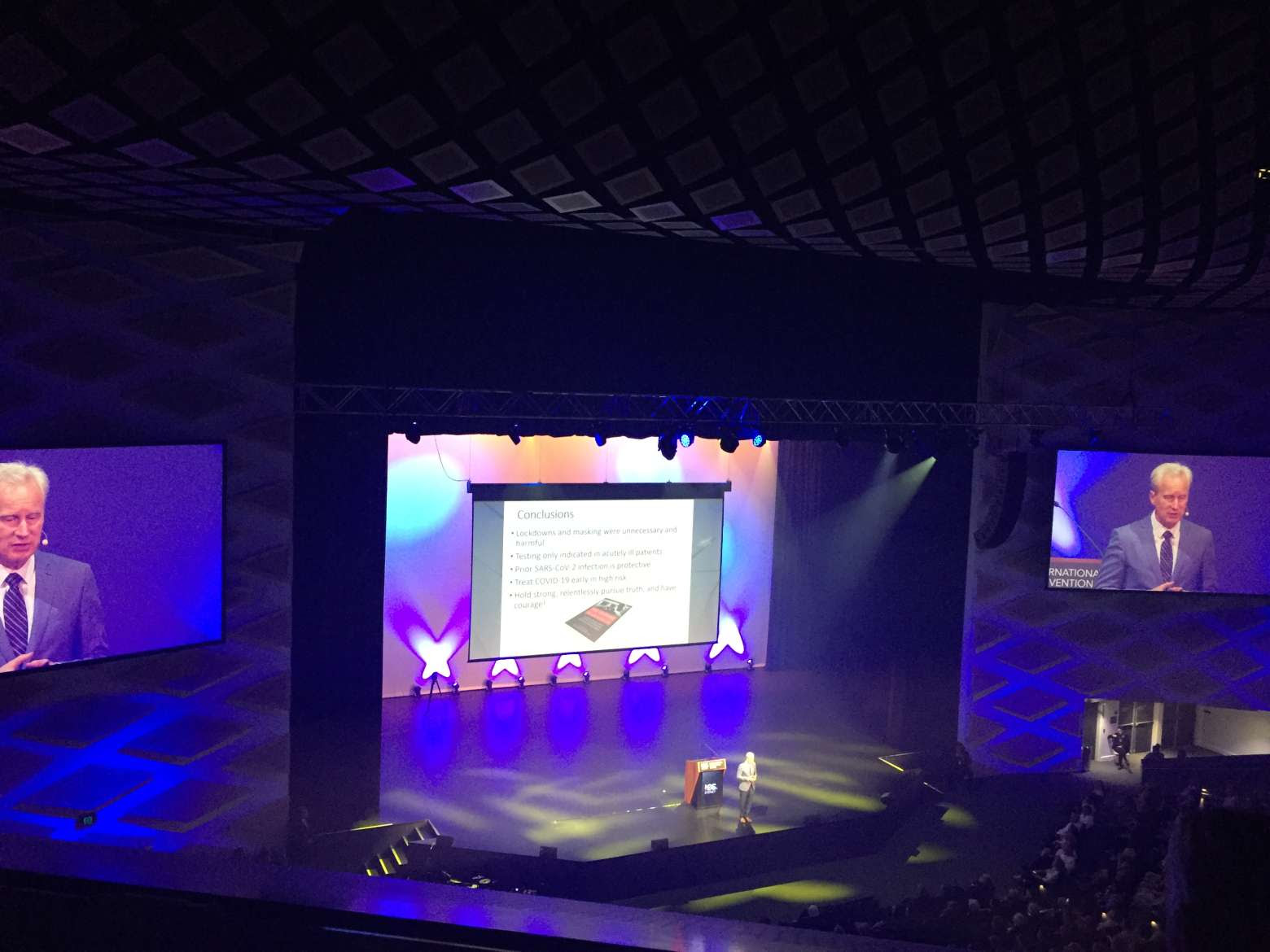 I had the privilege of meeting Dr McCullough briefly. He looked quite frail, and much older than I had imagined. Then I Googled him and discovered that he's six months younger than me! I can only assume that the conflict he's experienced over the last few years has taken a toll on him physically. Even so, he was spiritually as robust as ever. As he shook my hand, he looked me in the eye and said, "it's a spiritual war!" Indeed, he would be more aware than most of the dark powers that we battle with. May he be illumined and strengthened by Christ's transfiguring light.
Finally, I must mention a rally we're holding for Syria this Sunday. I didn't include it in the timeline above as it's happening at the same time as our Sunday Eucharist and I didn't want to confuse anyone. It's happening in Marrickville, outside the Prime Minister's office, and you can get more details from its Facebook Event page. I plan to head there as soon as we finish our service. Unfortunately, that means I won't be able to enjoy birthday drinks in the post-Eucharist chatroom this week. Even so, I can't miss this opportunity to stand with the Syrian people.
If you're not up-to-date on the terrible situation the Syrian people are facing at the moment, let me commend two articles to you:
The first is an excellent half-hour discussion on The Gray Zone, presented by Aaron Mate and Max Blumenthal – two very credible journalists and scholars.
The second is an article by my friend, Dr Chandra Muzaffar, the president of the International Movement for a Just World, based in Kuala Lumper, Malaysia. I've reprinted Dr Muzaffar's article on my PrayersforSyria.com site.
I mentioned last week how my friend, Paul Larudee, has been getting aid into Syria through his Syria Support Movement. Recent reports suggest that he is having trouble getting past the sanctions now too, but you can read the updates on the Syria Support Movement site. I believe the Syrian Red Crescent is the only group that can get aid to most Syrian people. Ironically, most US and Western-backed aid efforts only go to Al-Qaeda controlled areas in Syria's north-west.
Keep praying for Syria. Keep praying for me as I start out on my 62nd year on this planet. Pray that I might contribute some good in the year ahead – to the people of Syria, to the vulnerable in our own community, and to all of us who battle against global spiritual forces that threaten to enslave us. The light of Christ continues to shine in the darkness, and the darkness is never going to put it out!
Your brother in the Good Fight,

www.fatherdave.org
www.fighting-fathers.com
www.holytrinity.org.au
www.binacrombi.com.au
www.israelandpalestine.org
www.prayersforsyria.com
www.dulwichhillgym.com
www.boxersforpeace.com
Preacher, Pugilist, Activist, Father of four