(Last Updated On: February 26, 2023)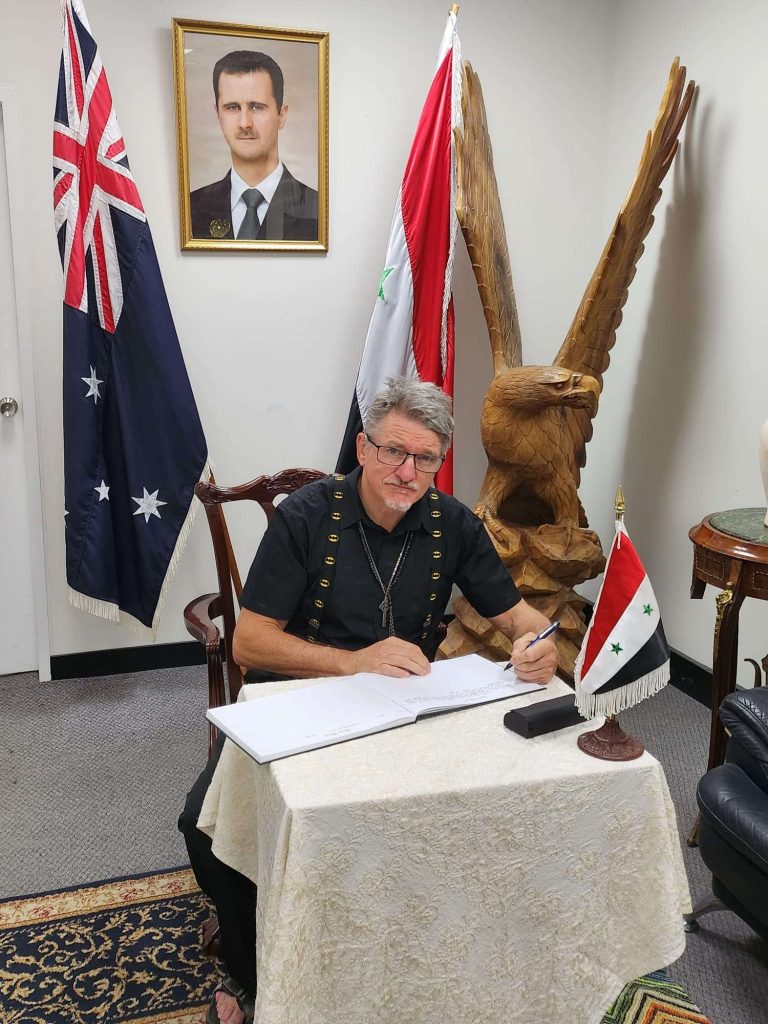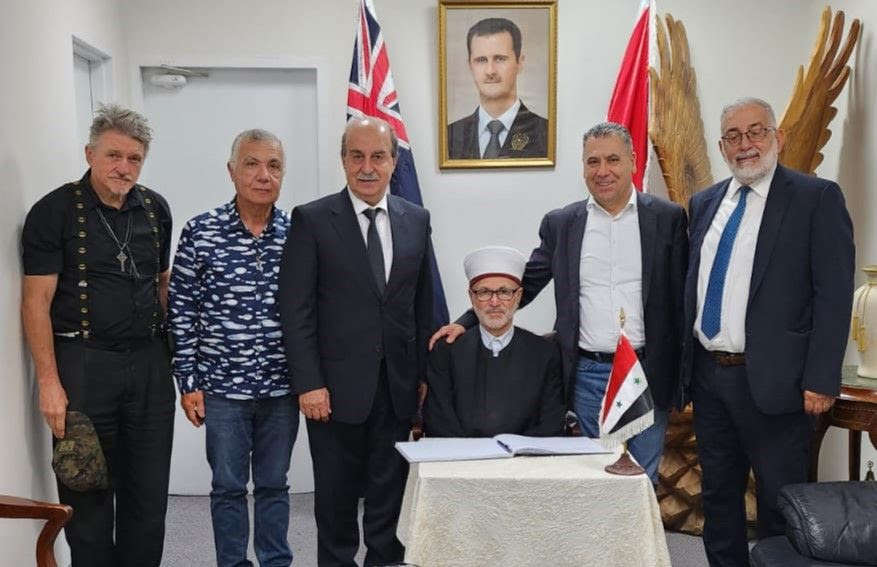 Showing support at the Syrian Consulate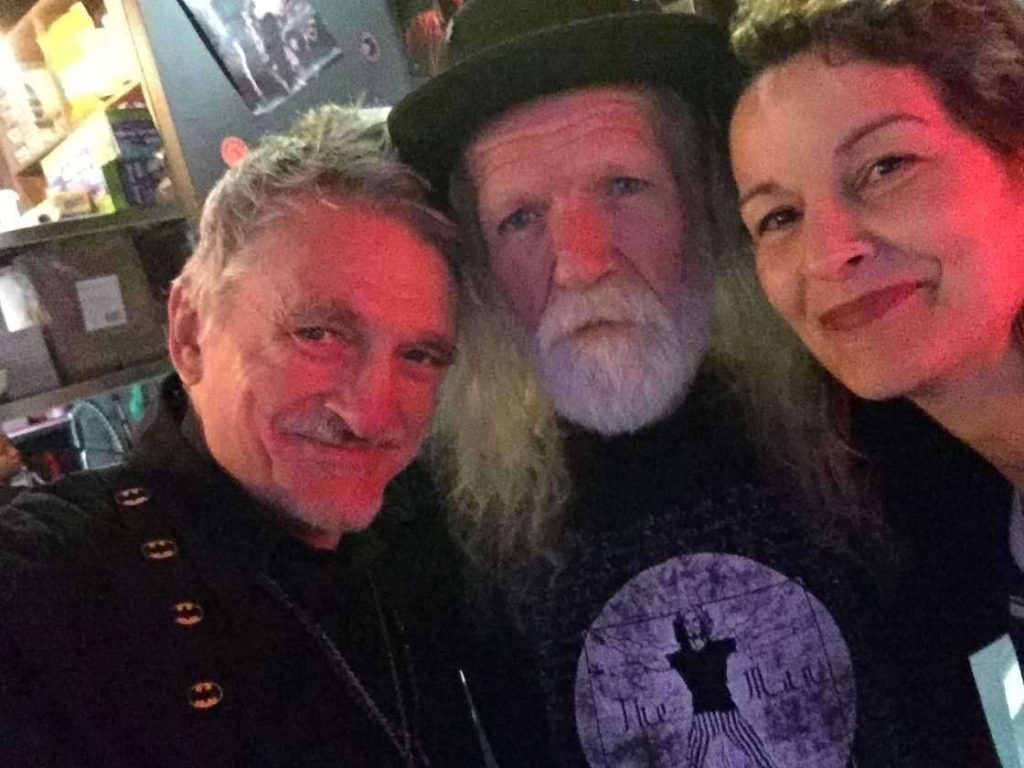 with musician Jim Finn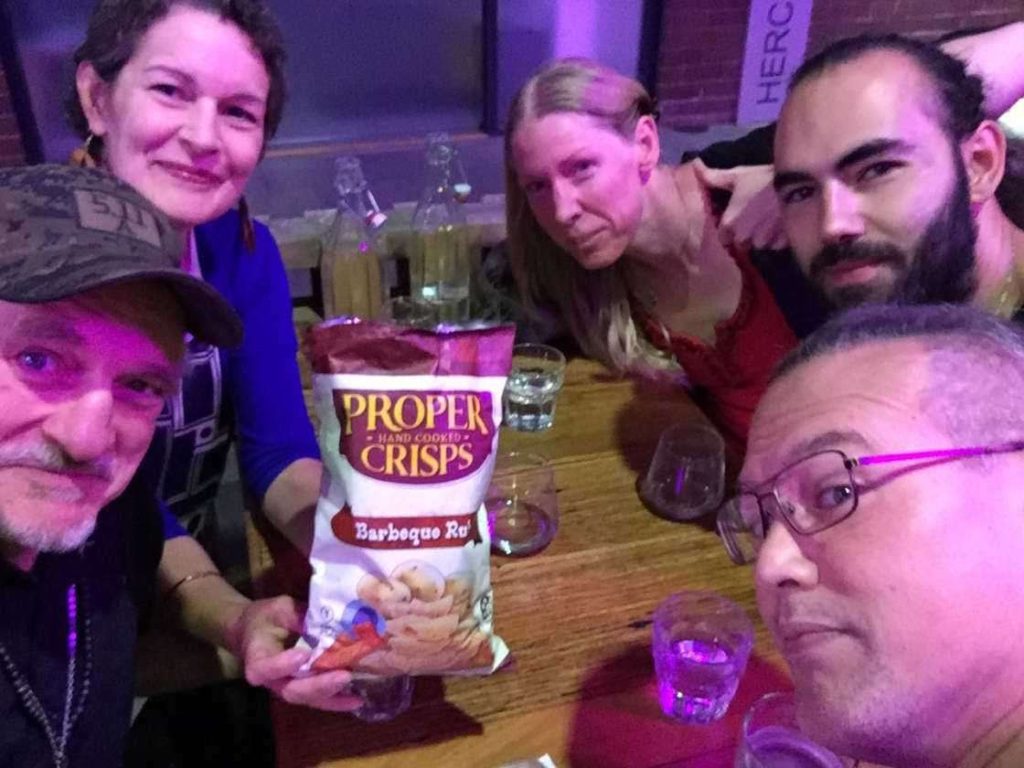 with my former UAP team at music trivia
with the girls of the 'Hands Off Syria' support group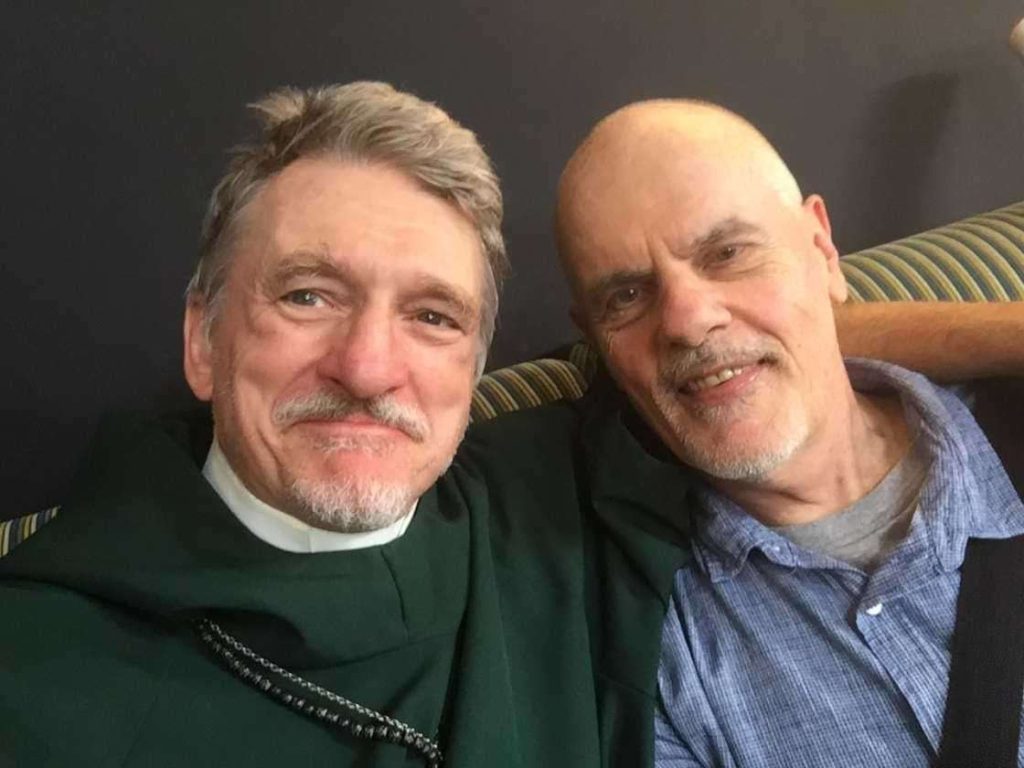 with Dr Tim Anderson, showing support for Syria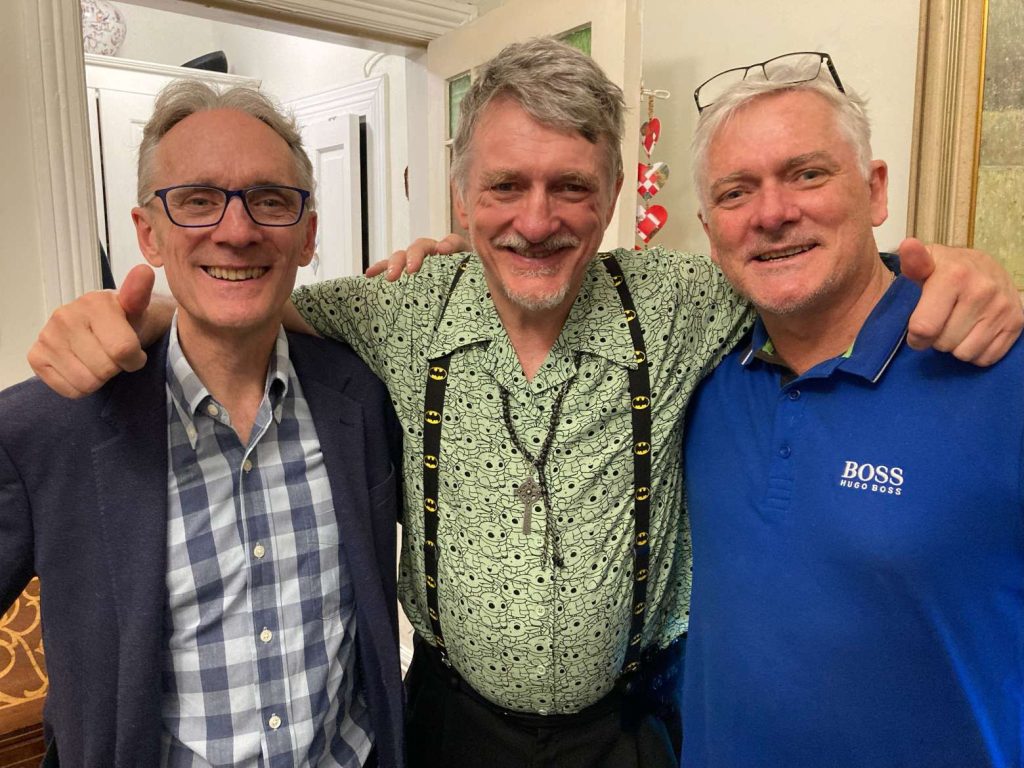 celebrating my 61st with my brothers, Rob (L) and Andy (R)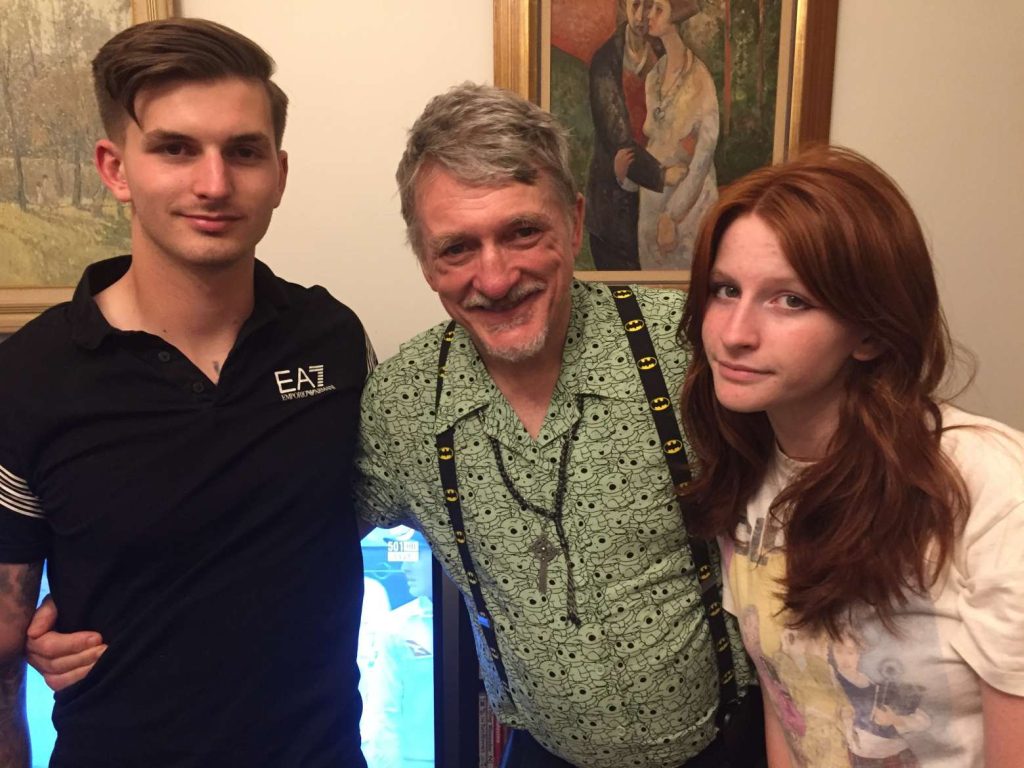 celebrating my birthday with my two youngest - Soren (L) and Fran (R)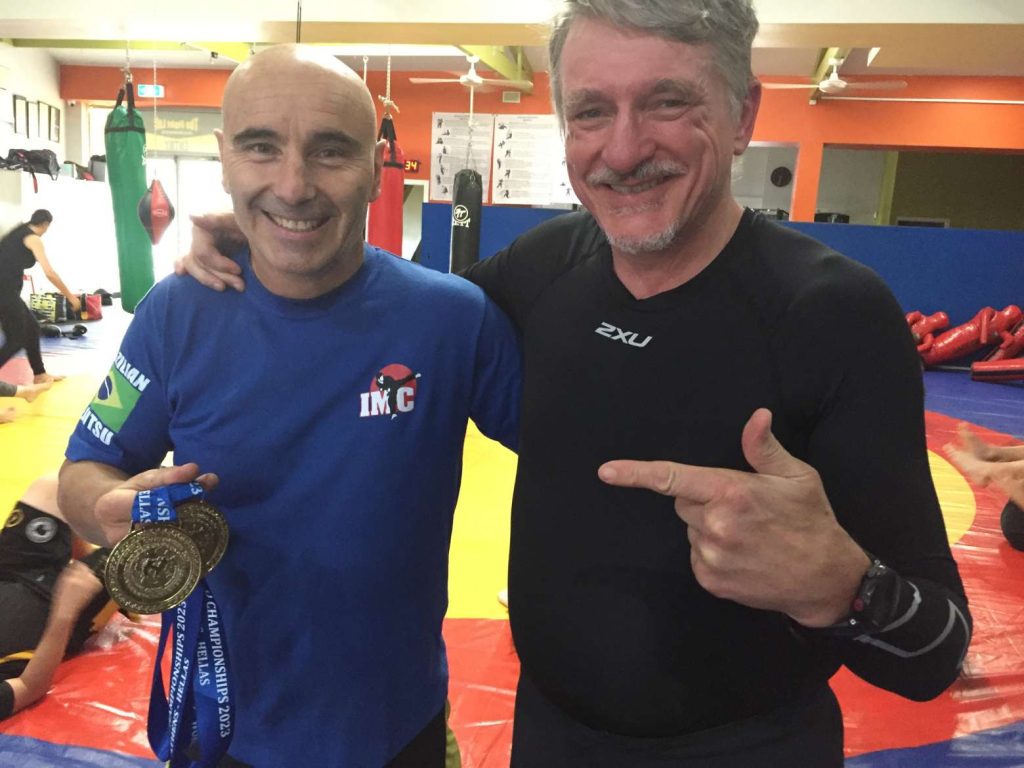 Kon returns from Greece with another two Gold Medals
"The tempter came and said to him, "If you are the Son of God, command these stones to become loaves of bread." (Matthew 4:3)
Yes, we are in Lent.
For those who don't know what Lent is, it's the forty-day period leading up to Easter. Historically, it's always been a special time to reflect on our journey through life.
The inspiration for the forty-day period comes directly from today's Gospel narrative, detailing Jesus' forty-day sojourn in the wilderness. For Jesus, this was the period where He prepared himself for the work that lay ahead of Him. The devil joined Him on his journey, playing the role of a really bad life-coach – giving Jesus all the worst possible advice as to how He should go about fulfilling His life's mission.
At one level this wilderness experience is all about Jesus and His mission in the world. At another level, we know that we all need to spend time in the wilderness, working ourselves out, and we all have to deal with competing voices, giving us false and contradictory advice as to how best to move forward in our journey.
My mind now jumps to that scene where the former Prime Minister of New Zealand told reporters, "We will continue to be your single source of truth" and "Unless you hear it from us, it is not the truth." That sounds a lot like what the devil was saying to Jesus. I don't mean to ascribe demonic attributes to Ms Ardern, but it does take us to the heart of the wilderness struggle. How do we know who is speaking the truth? Who can we trust?
One obvious answer to that question is, "we can trust the Bible", yet most of the dialogue in this story involves the devil quoting bits of the Torah to Jesus, and Jesus quoting other bits back at him. It's a good reminder that the Bible is complicated, and our struggles can't be resolved by any simplistic appeal to randomly chosen texts. Victory over the devil requires discipline, intelligence, and insight,
Now, as I think on this further, my mind goes to the boxing ring. I am in the middle, fighting, and I can hear the screams of a thousand voices whirling around me. Some are people trying to yell their support. Others are just screaming obscenities. Somewhere, in the midst of the cacophony, is the voice of my trainer, trying to give me the wisdom that I need. Can I screen out the chaos and tune in to my corner?
he key to making it through the fight, I believe, is to go step-by-step, fighting one round at a time, knowing that every round we survive brings us one step closer to glory. In the words of the great Gentleman Jim Corbett:
"Fight one more round. When your feet are so tired that you have to shuffle back to the centre of the ring, fight one more round. When your arms are so tired that you can hardly lift your hands to come on guard, fight one more round. When your nose is bleeding and your eyes are black and you are so tired you wish your opponent would crack you one on the jaw and put you to sleep, fight one more round – remembering that the man who always fights one more round is never whipped."
Our Sunday Eucharist
We had another exciting Sunday Eucharist last weekend. The technology let us down a little but I felt that the quality of the content more than compensated.
A big thank you to Karyn, Robert and Father Ola who, between them, gave me a whole new appreciation of the Transfiguration. If you missed the discussion, do click below. I'm sure you'll get a lot out of it.
This Sunday is looking like another exiting one. We have our old friends, Andrew and Sam joining me live, and an even older friend – Father Elias Lleyds – joining us from the Netherlands via the miracle of pre-recorded video.
Elias sent me his video a few days ago and it is fantastic! Visually, it features Elias walking through the countryside while speaking to camera. If he shot it by himself, I have no idea how he did it. Elias also included an intro with images of Binacrombi – all very artistically done.
I'm still hoping and praying that we can get Elias back to Binacrombi. If anyone can establish a prayerful community out there, it will be this amazing monk.
Anyway … I'm really looking forward to celebrating the Eucharist this Sunday with these three spiritual giants alongside me, and I'm praying that we'll be joined by a mighty throng. If you can make it out to Binacrombi, I'd love to have you there with me. If not, join us at midday via www.thesundayeucharist.com, or via your favourite social media sites: Facebook , YouTube, Twitter or LinkedIn.
Let me work your corner
A big Fighting Fathers' embrace to Marc, who joined our Patreon.com supporters' team this week. I never cease to give thanks for all of my patrons, and for all those who support the work of Fighting Fathers Ministries with their time and prayers. If you'd like to start supporting us financially, please go to Patreon.com and sign up to:
Middleweight – $10/month (community mentoring)
Enrol in the Fighting Fit training program
Access member-only training videos
Engage in the members-only forum (see below)
Super-Middleweight $50/month (remote mentoring)
All of the above +
One-on-one mentoring via email, phone, or Skype
Heavyweight – $100/month (in-person mentoring)
All of the above +
Unlimited training at Father Dave's Old School Boxing Academy
Superheavyweight – $200/month (intensive in-person mentoring)
Every dollar helps keep the wheels turning – the websites, the newsletters, the broadcasts, the boxing club and the bush camp. Sign up at Patreon.com.
What's coming up?
In closing, let me thank you all for your birthday wishes, and a special thank you to those who were able to join me for dinner last Friday night. I also enjoyed catching up with friends after our rally in support of Syria on Sunday, though I'm sorry it took the tragedy of the Syrian earthquake to bring us back together.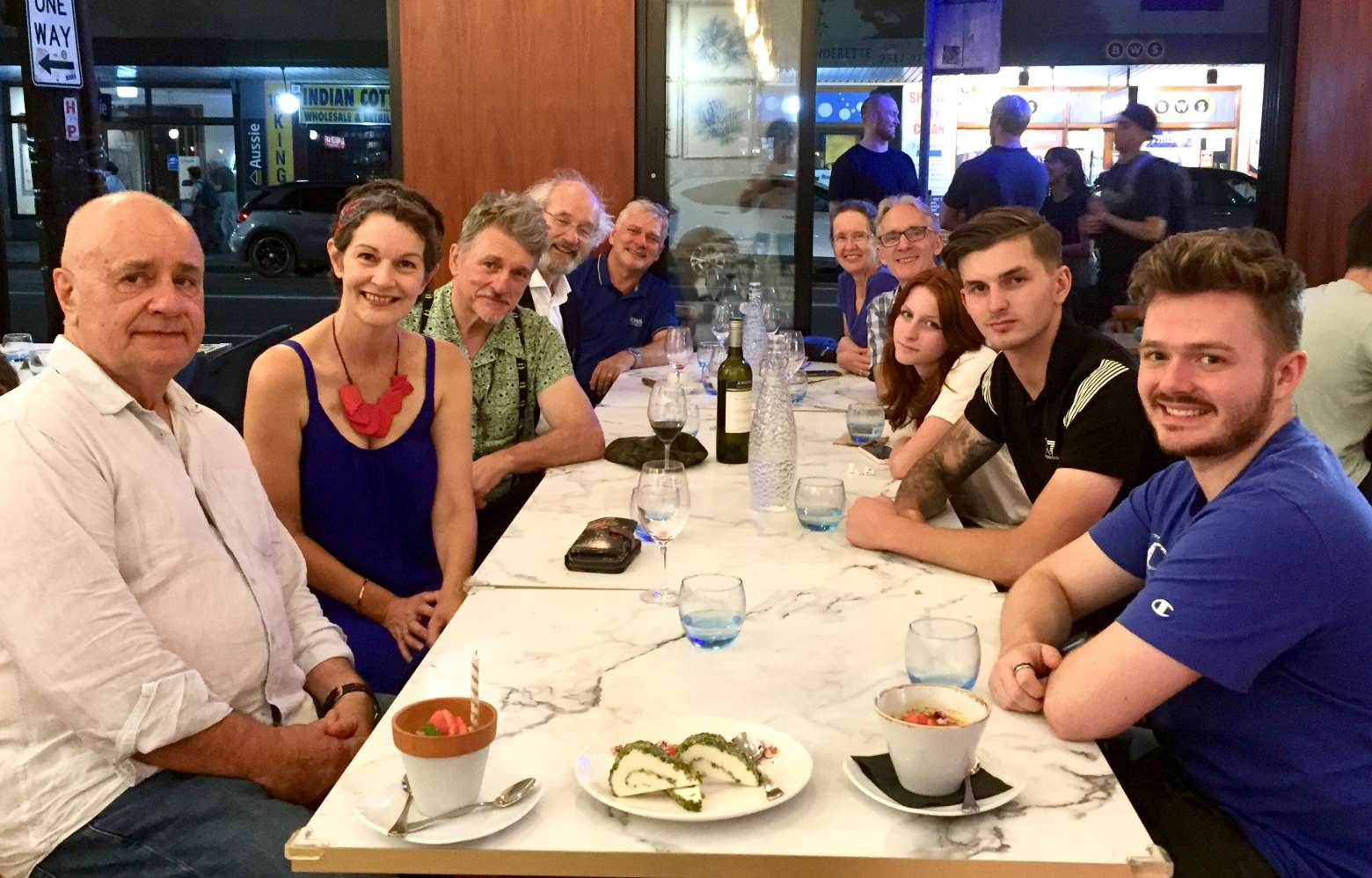 We are talking about another possible trip to Syria in May. I think this could be very worthwhile if we could get to some of the trouble spots and open a window on what is really going on. The only footage we are seeing on the earthquake is from Turkey or from the rebel-controlled areas of Syria's north-west. I would love to get back to Lattakia with an international team.
It's also possible that 'Wild' Bill Kinbacher and I could fight our 'decider' in Aleppo while we're there. We've had one win each thus far. Where better to settle the score that in one of the world's most ancient citadels?
Yes, the wheels are in motion for another Boxers for Peace mission to Syria. If it happens, I'll be looking for a good team to join me. Being able to box will not be a requirement. Indeed, I'd really like to take with me some people who had a lot of money and were willing to spread a bit of it around while we're there. Sadly, I don't have a lot of friends who fit that description but I'm sure God can sort something out.
In the meantime, if you'd like to make a donation to Syria, I direct you to the Syria Support Movement site. Like the competing voices in the wilderness, there are many charities promising to get your donation to needy people in Syria. Paul Larudee and his Syria Support Movement are the voices that I trust.
Keep praying and keep fighting. Just one more round!
Your brother in the Good Fight,

www.fatherdave.org
www.fighting-fathers.com
www.holytrinity.org.au
www.binacrombi.com.au
www.israelandpalestine.org
www.prayersforsyria.com
www.dulwichhillgym.com
www.boxersforpeace.com
P.S. For a poster of Gentleman Jim Corbett's famous 'One More Round', click here.
Preacher, Pugilist, Activist, Father of four