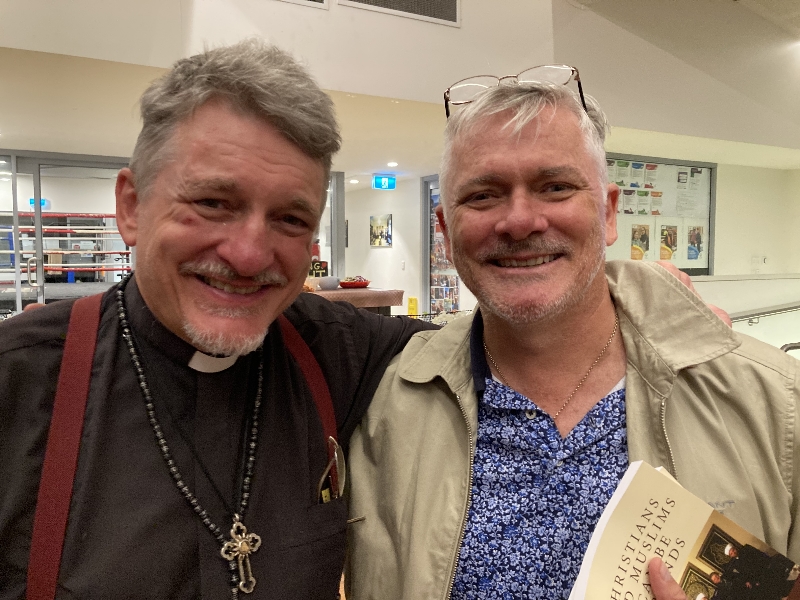 A wonderful occasion - my farewell on February 13, 2021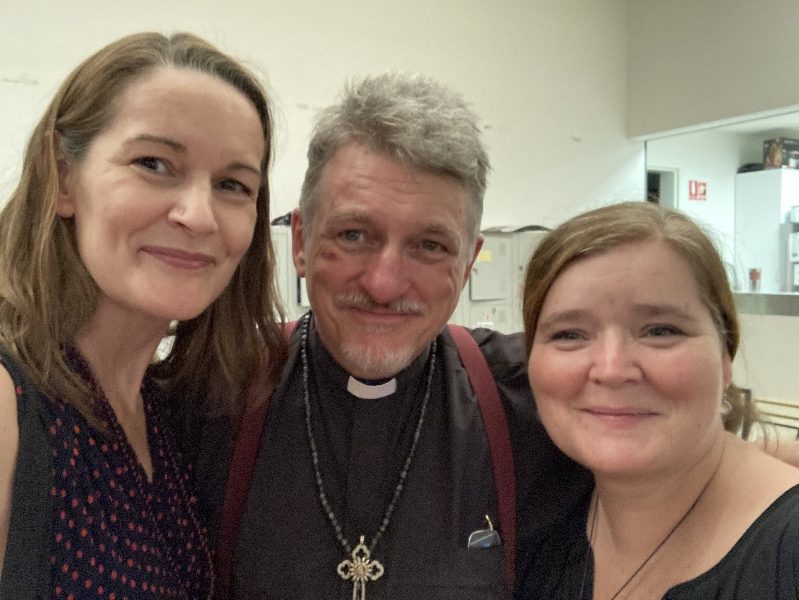 A wonderful occasion - my farewell on February 13, 2021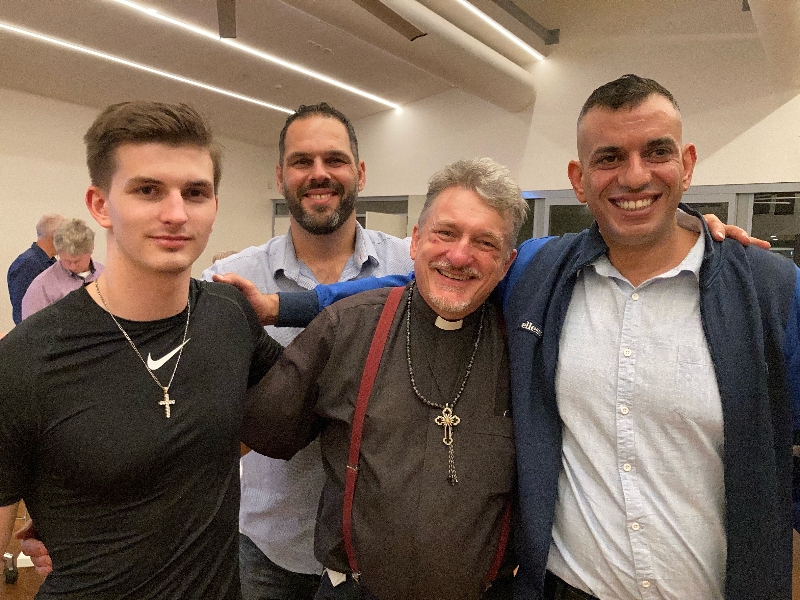 A wonderful occasion - my farewell on February 13, 2021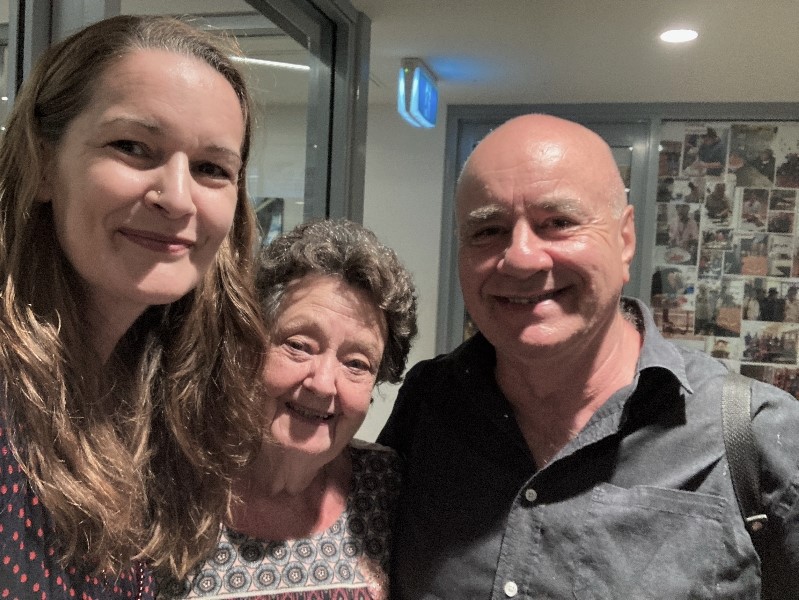 A wonderful occasion - my farewell on February 13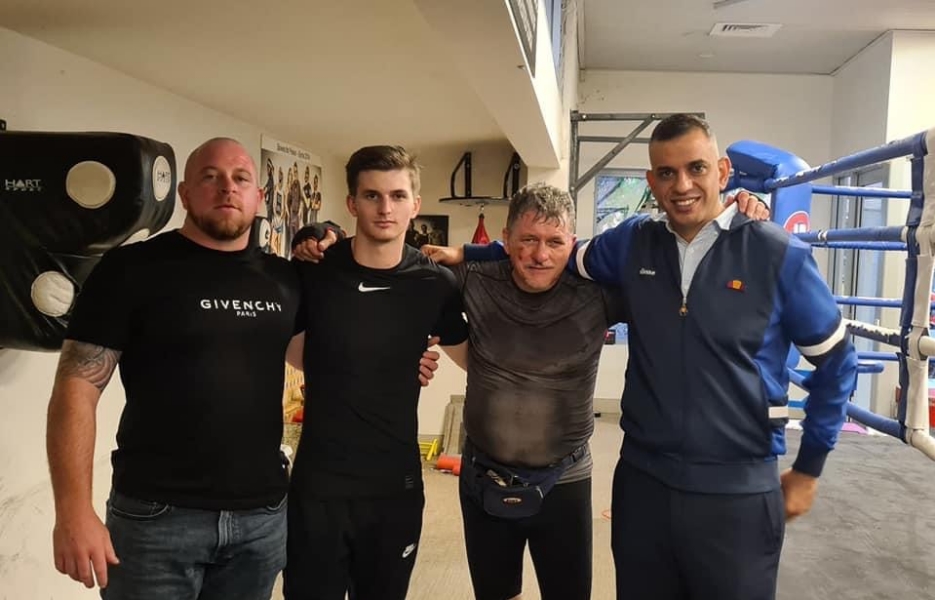 A wonderful occasion - my farewell on February 13, 2021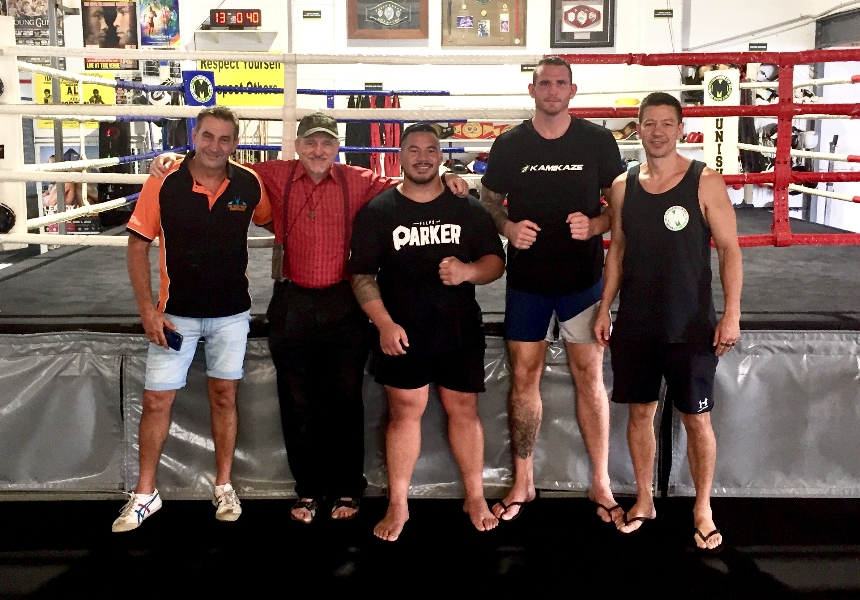 Meeting with the team who are behind my next fight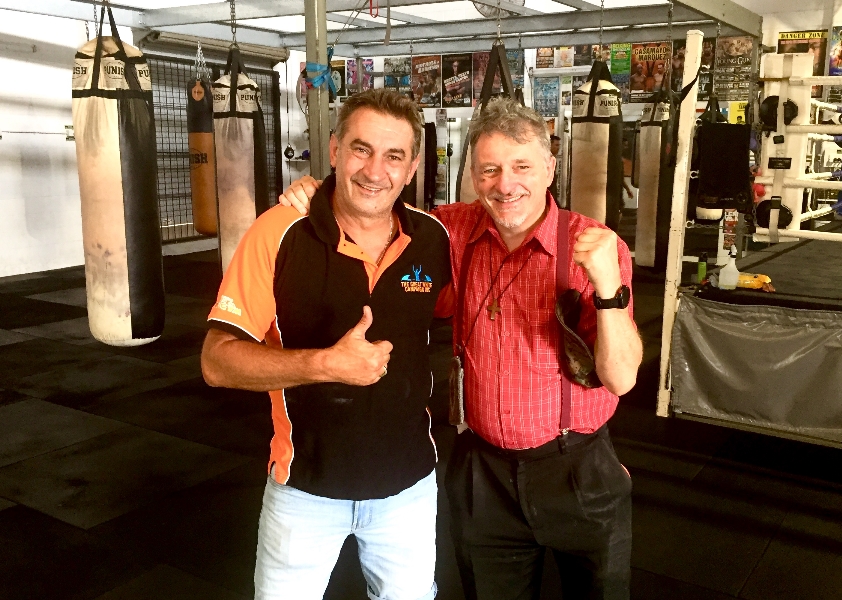 Meeting with the team who are behind my next fight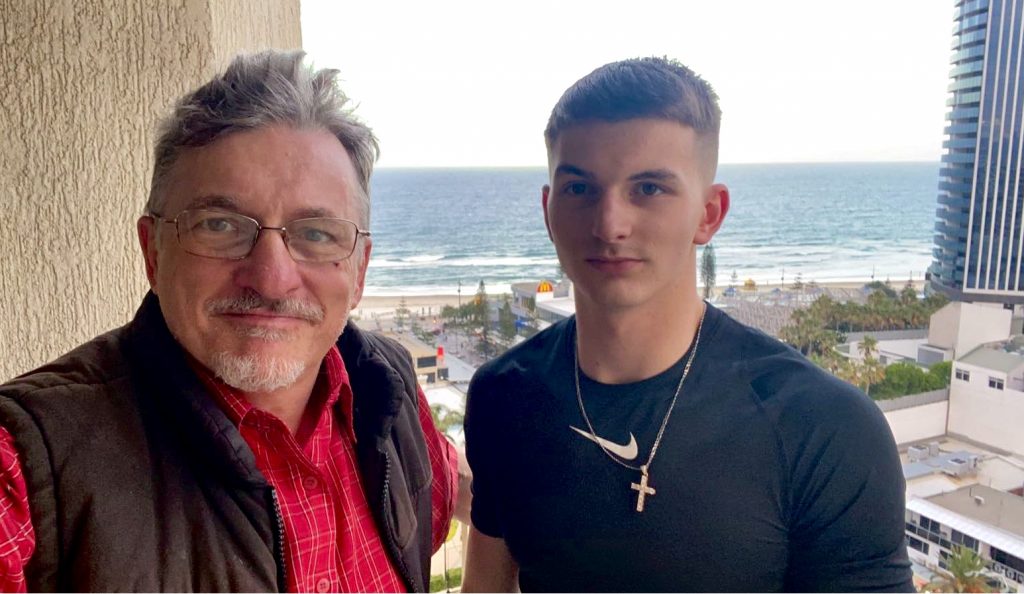 with my son, Soren - in Queensland for a new tattoo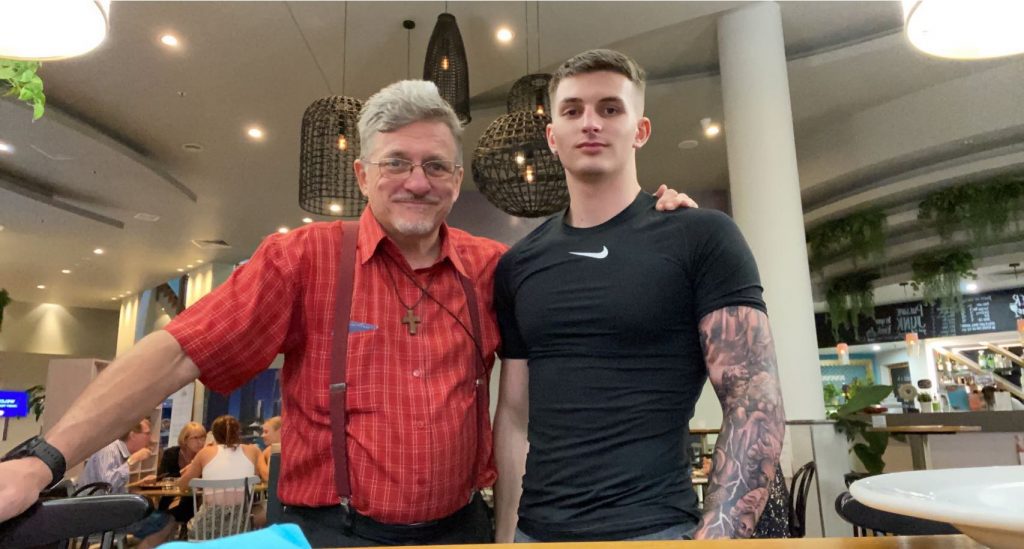 with my son, Soren - in Queensland for a new tattoo
Hi Fighter,
I begin this update from a place that is as unusual for me as it is wonderful – sitting on the balcony of a hotel, overlooking the beach in Surfer's Paradise! I've been up here for three nights already with my son and, in truth, I'm enjoying the environment almost as much as I am the company. 😊
Surfer's is my happy place. which is why I planned two trips up here last year. I timed them for when I knew I'd be feeling the pressure the most. Unfortunately, both trips were cancelled due to the lockdowns. That was difficult. Even so, I am here now, and am deeply grateful that I made it through to this point.
In truth, I have much to be thankful for at the moment. Last Saturday night was my official farewell from the church in Dulwich Hill, and it was a wonderful night for me. It was lovely to be surrounded by so many friends with whom I could reminisce over the adventures of more than half a lifetime in ministry (and there were many such adventures).
We managed to livestream a lot of the night via the Facebook page, and I'm hoping to create a proper compilation video soon. I'll let you know when it's posted.  Even so, I need to break out of reminiscing mode now so that I can focus on what lies ahead – most especially on my need to find new accommodation and on the boxing match I have coming up in Toowoomba.
The connection between these two may not be obvious. Indeed, the fighting and the moving seem to be in conflict, as they're both scheduled for roughly the same time next month. The connection though is that it's that fighting that may help me pay the rent.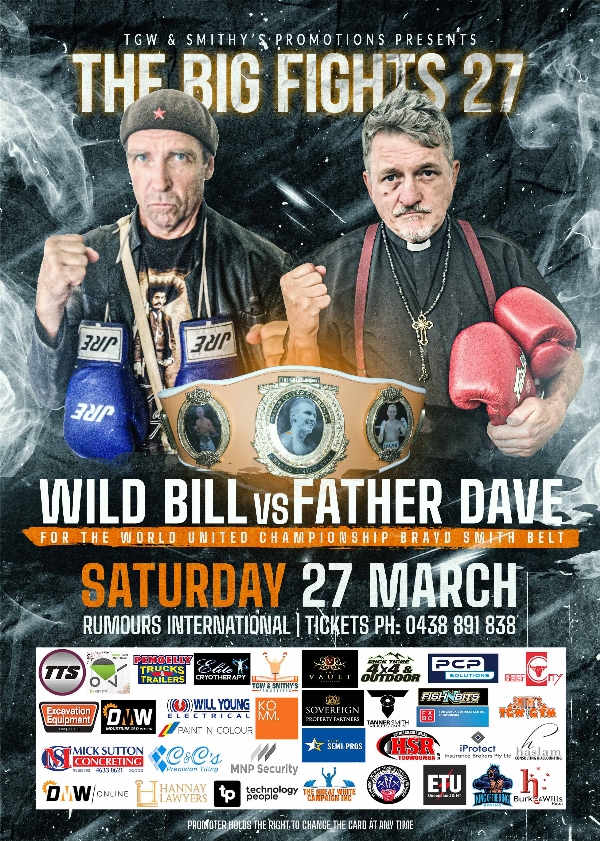 Over all the years I've boxed, I've never yet put the proceeds from a fight into my own pocket, and this event is actually a fundraiser for the local hospital too. Even so, if I do well in this bout, which is a title fight, it could open doors to fights that could generate some income. It's in God's hands. Your prayers are greatly appreciated.
The details of the fight are in the poster above (click the pic for a more readable image). I don't expect many of my supporters will be able to make it to Toowoomba though I'm chuffed to say that a handful have already promised to be there. I'll be fighting my old nemesis, Wild Bill Kinbacher, for the Brayd Smith World United Champion Belt. I just hope my new flat is big enough for the belt. 😉
Preach and Punch Fest
This week I'm sharing our session from January 16/17. The sparring was with my old mates, Dangerous Dave Newton and Rampaging Rod Potts. The readings were the ones set for the second Sunday in Epiphany, including God's calling of Samuel and Jesus' calling of some of His first disciples.
Don't forget that you can join us live for these session each week:
It's an auspicious time of life for me. I've just turned 59 (on Wednesday), I have a big fight coming up, I'm looking for new accommodation, and I currently have no income. In other words, I'm ready to see what God has in store for me. 😊
One idea that may have come to me from above is that of setting myself up as a physical and spiritual fitness coach. I figure I'm pretty well qualified to help people both lose their belly fat and grow their prayer life! Is that the combination the world has been waiting for, or is it the dumbest idea I've ever had? Your feedback would be appreciated.
I created a pilot promo video that I previewed at my farewell. I didn't get a lot of feedback. Maybe people were being nice. I'm going to post it below too, and I'm sharing the draft flyer with you here. Let me know what you think, and be brutally honest.
OK … don't be too brutal, but do be honest. 😉

I'll contact you again before the fight. Until then I remain …

your brother in the Good Fight, 
Dave
www.fatherdave.org
www.fighting-fathers.com
www.holytrinity.org.au
www.binacrombi.com.au
www.israelandpalestine.org
www.prayersforsyria.com
www.dulwichhillgym.com
www.boxersforpeace.com
www.warriorweekends.com
P.S. To have me in your corner as your Physical and Spiritual Fitness coach, take out a monthly subscription at www.fighting-fathers.com. Subscriptions start at  $10/month.
Preacher, Pugilist, Activist, Father of four