Getting ready for Christmas
Getting ready for Christmas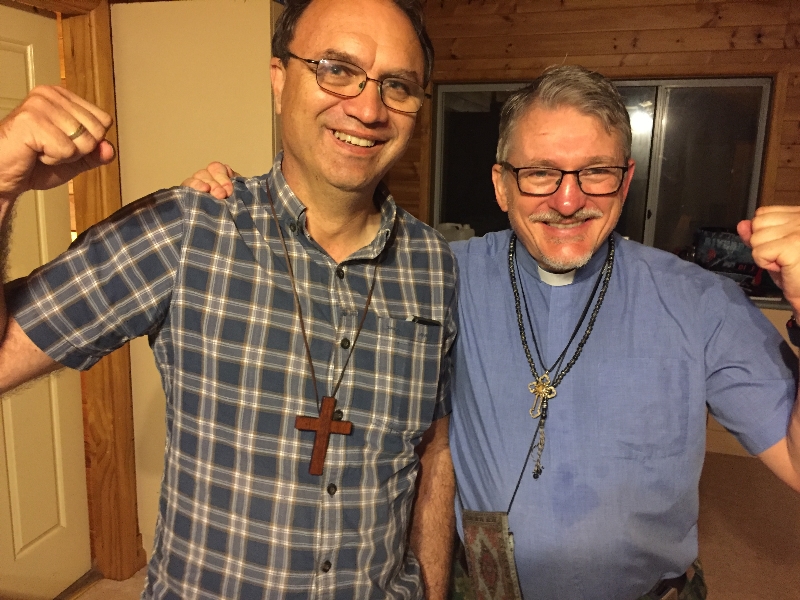 At Binacrombi with Mark Short, Bishop of Canberra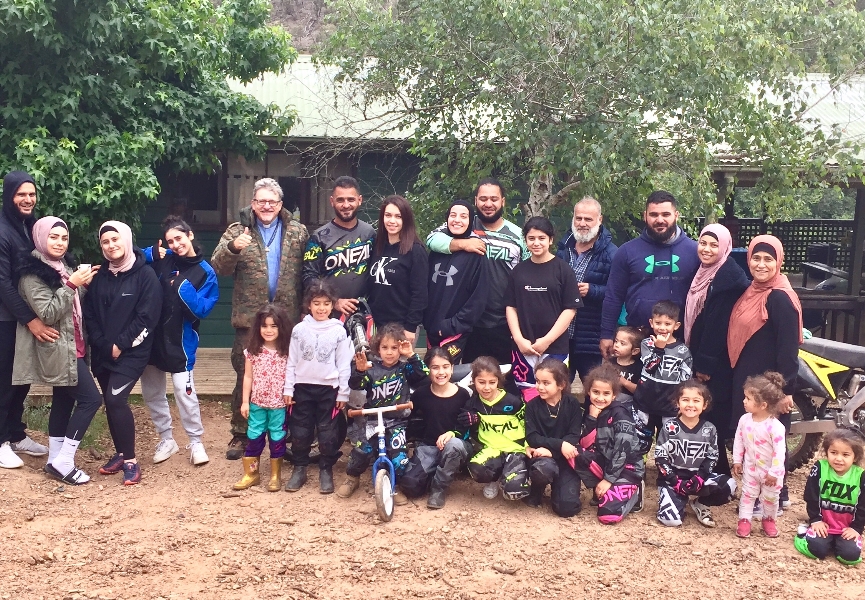 Christmas at Binacrombi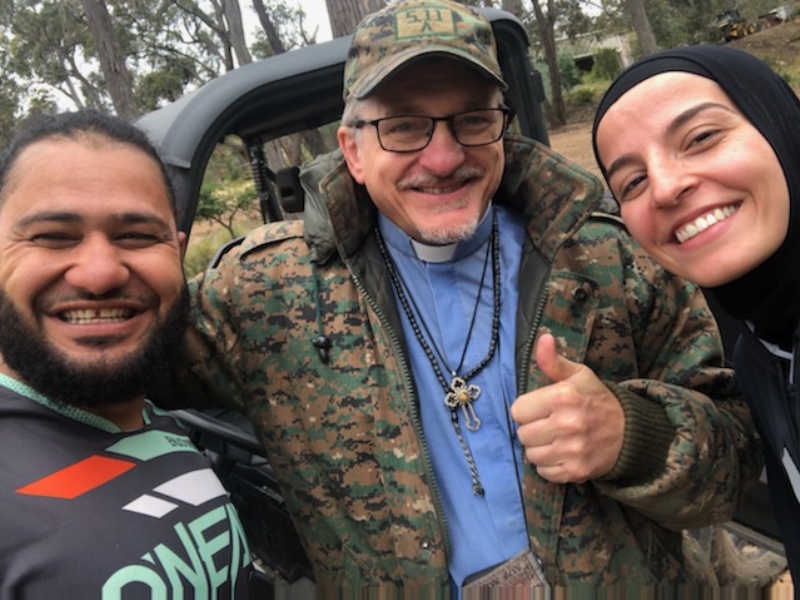 Christmas at Binacrombi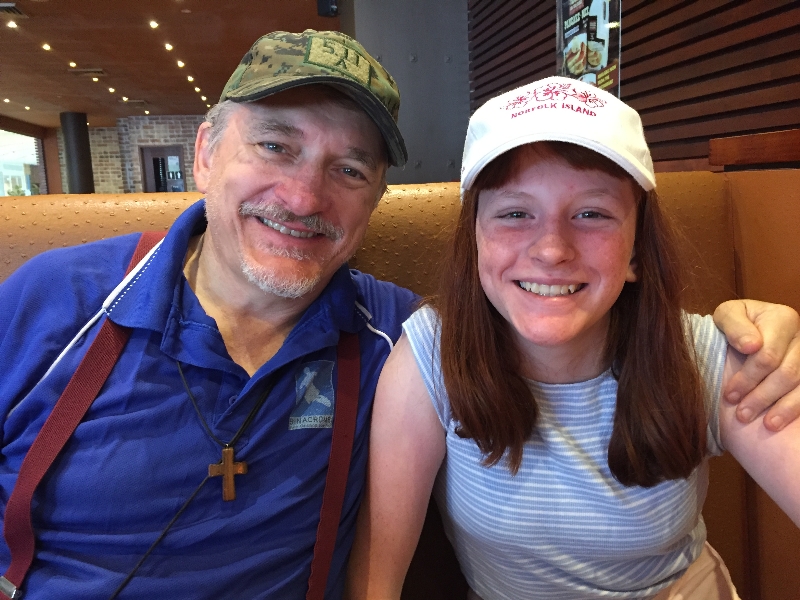 back home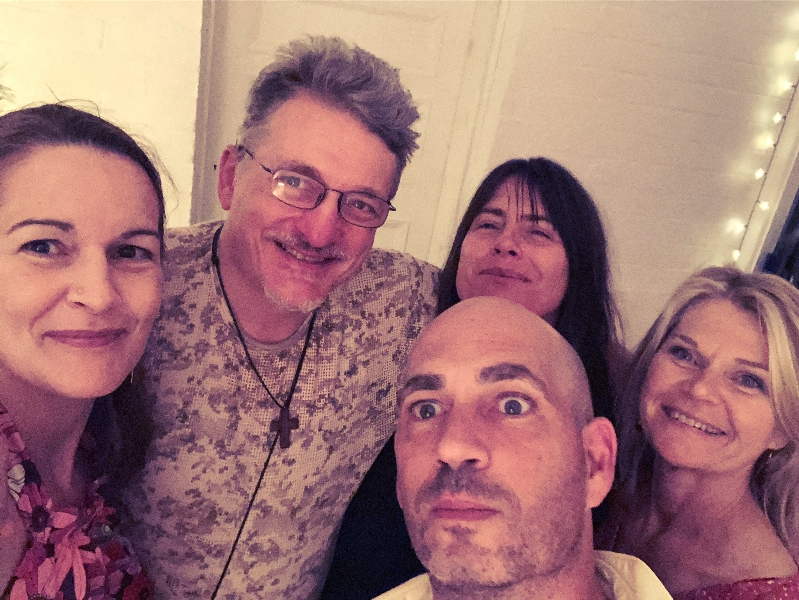 Celebrating the New Year with friends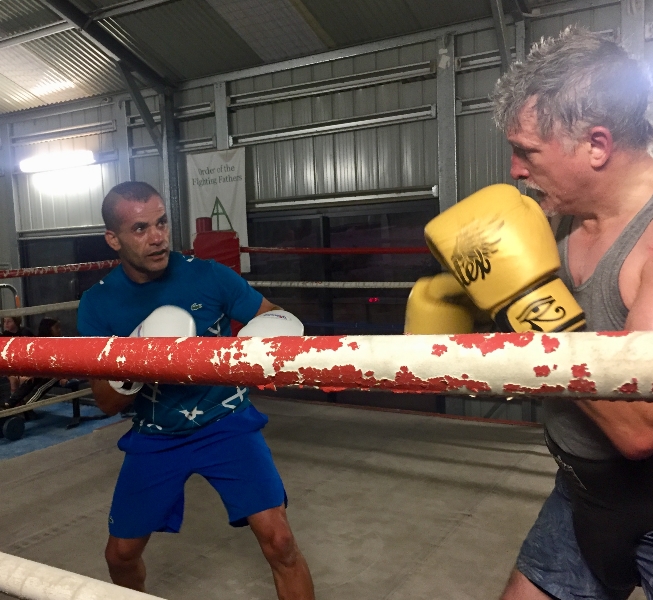 Boxing at Binacrombi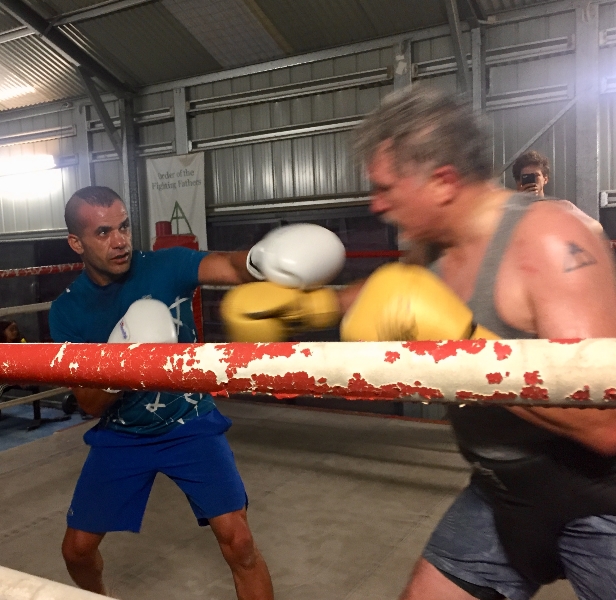 Boxing at Binacrombi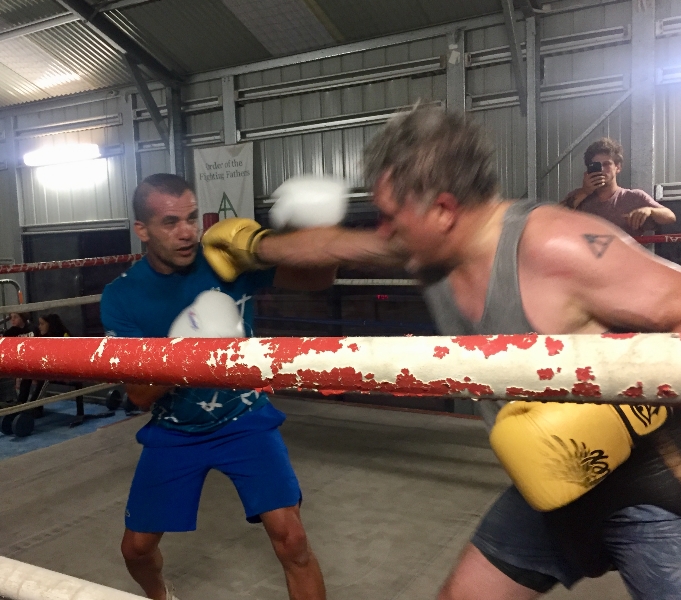 Boxing at Binacrombi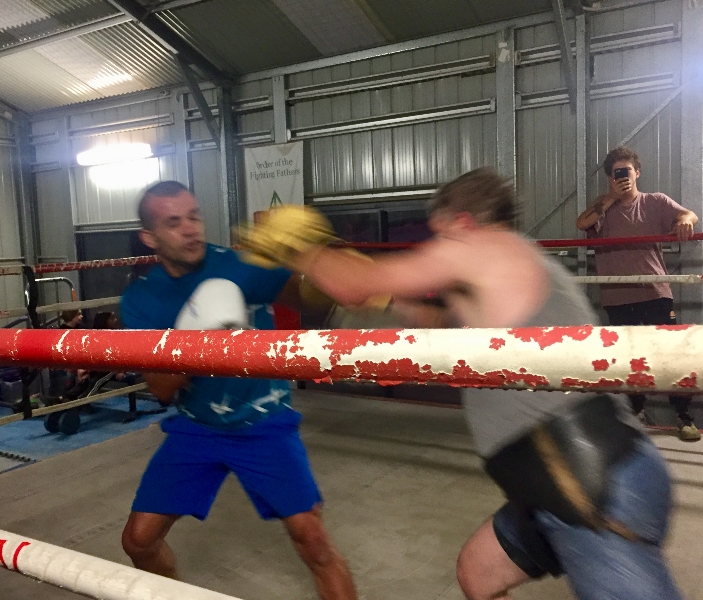 Boxing at Binacrombi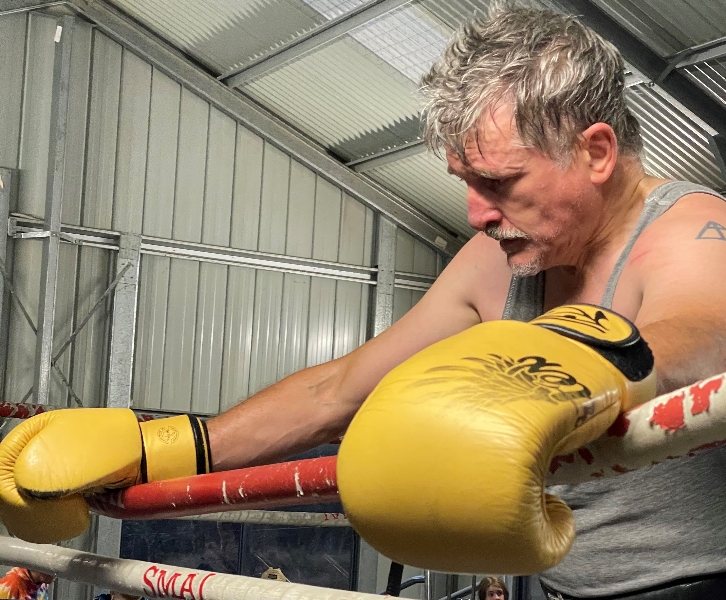 Boxing at Binacrombi
.
Hi Fighter,
As ever, I start my newsletter from my cabin in the remote bushland of Binacrombi. The silence here at night is deafening – no cars in the street, no people shuffling by, no planes going overhead, no stray cats fighting or dogs barking. That's not to say I'm alone. There are thousands of kangaroos and wombats between me and the next outpost of human civilization. Even so, they keep a silent watch.
In the silence, my mind turns to the future, all of which is uncertain for me at the moment. In my darker moments this makes me fearful. Tonight is not one of those moments, and yet I can't pretend to be optimistic either. I have questions.  What has God got planned for me and for my children? What comes next?
Fran and I will be moving out of our church accommodation in March. Where exactly we go next is not clear. I've had two very gracious offers of hospitality – one from a Muslim family and one from a member of the Fight Club. The challenge is finding somewhere that is a good fit for Fran and is close to her school. I'm trusting that God will make that path clear to me very soon.
One thing that is clear, and that I'm very happy about, is my official farewell from Dulwich Hill, scheduled for Saturday, February 13th.
Unfortunately, the numbers who can join me that night will be strictly limited due to COVID restrictions. Accordingly, I'm inviting a representative selection of people whom I've lived and worked with over my 30 years as Parish Priest in Dulwich Hill – church people, community people, local kids, people who were local kids when I started there, community leaders, religious colleagues, etc.
If I haven't issued you an invitation at this stage and you'd like to come, let me know. I'm sure some of those I have invited won't be able to make it so vacancies will appear. And for those we can't invite or who are too far away to come, I will try to live stream the event and connect with you that way.
I've set up a website to connect with the event. It's the old church website – holytrinity.org.au. The new church administration has decided they don't want the site anymore so I'm repurposing it as an archive of the last 30 years and as a communication portal for the farewell.
There's a comments section on the main page where you can leave your thoughts. If you've got a memory of the Youth Centre form the early 90's or an interesting story about your experience with the church over the last 30 years, please share it here. Perhaps we'll read out the posts on the night of February 13th like we used to do with telegrams at weddings.
Preach and Punch Fest
Whatever the future holds for me, I'm trusting that it's still going to include some preaching and punching as I still believe I have my best sermons and best fights left in me.
What I'm sharing here is the from our first Preach and Punch Fest this year, from January 2 and 3, featuring Nathan Nicholas in the ring and Bible the readings for Epiphany – a winning combination!

Keep in mind that you can join us live each week for the pugilism and the worship, though you'll do well not to mix them up.
I actually have lots more video material that I'd like to share with you this week. For a start, the archive of the book launch of Christians and Muslims can be friends has all been posted to YouTube!
I'd love to suggest that you take the time watch through each of the interviews in that archive, but I appreciate that they have a significance to me that not everyone will appreciate. Even so, watching again the interview with my old friend, Sheikh Mansour, was such a joy for me. I am grateful to have these recorded memories, and grateful to Alison Rhodes for putting them together.
And then there's the video interview I did with The Centre for Pluralism in Washington DC. A big thank you to Sam Madden for organising that one. 🙂
Yes, I have been busy of late, and I'm hoping that the new year will give me further opportunities to spread the Gospel of peace and hope. Doing so without a home or an income will be a challenge, of course, but it's a challenge that I trust our God is able to meet. 🙂
May the Lord bless and strengthen you for the work to which you have been called.
Your brother in the Good Fight,
Dave
www.fatherdave.org
www.fighting-fathers.com
www.holytrinity.org.au
www.binacrombi.com.au
www.israelandpalestine.org
www.prayersforsyria.com
www.dulwichhillgym.com
www.boxersforpeace.com
www.warriorweekends.com
P.S. To financially support my work, please take out a monthly membership at www.fighting-fathers.com. Even a $10/month subscription will make a difference.
Preacher, Pugilist, Activist, Father of four