(Last Updated On: September 11, 2019)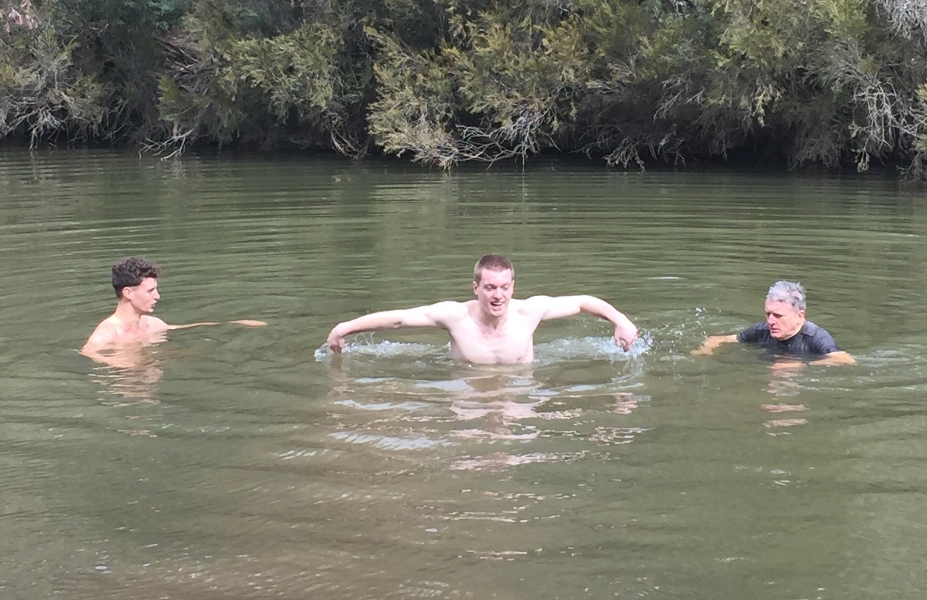 The 2-minute ice-water challenge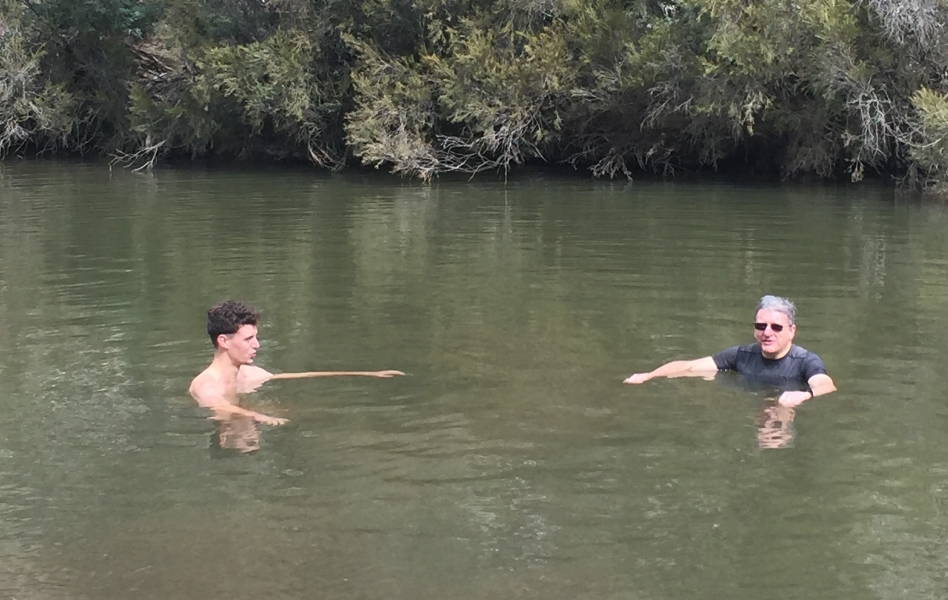 The 2-minute ice-water challenge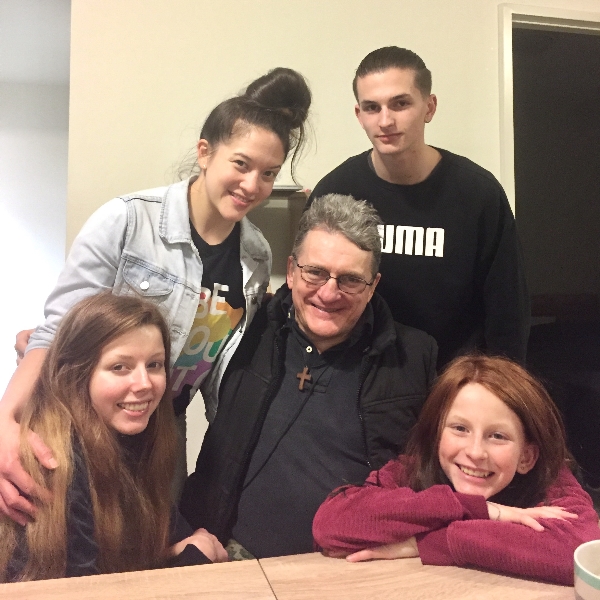 a happy Father's Day gathering 🙂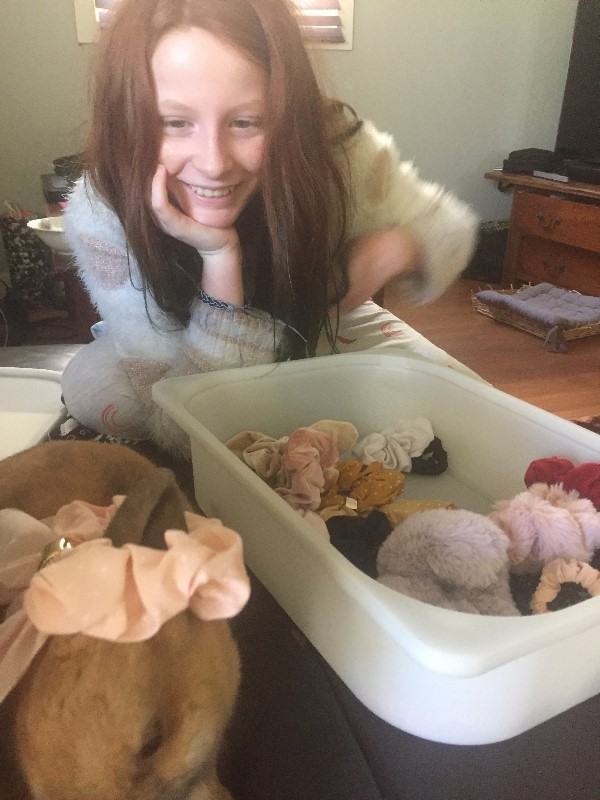 a happy Father's Day gathering 🙂
bunny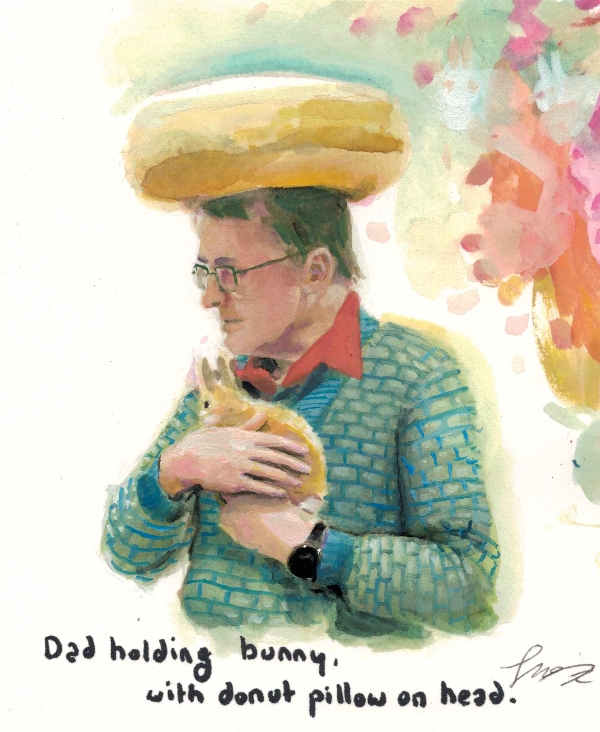 Imogen's wonderful gift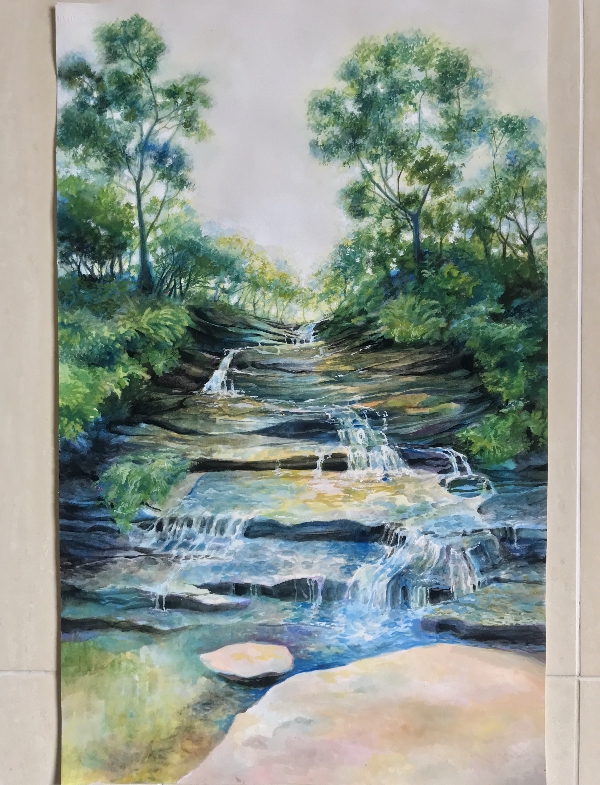 Imogen's entry in the art competition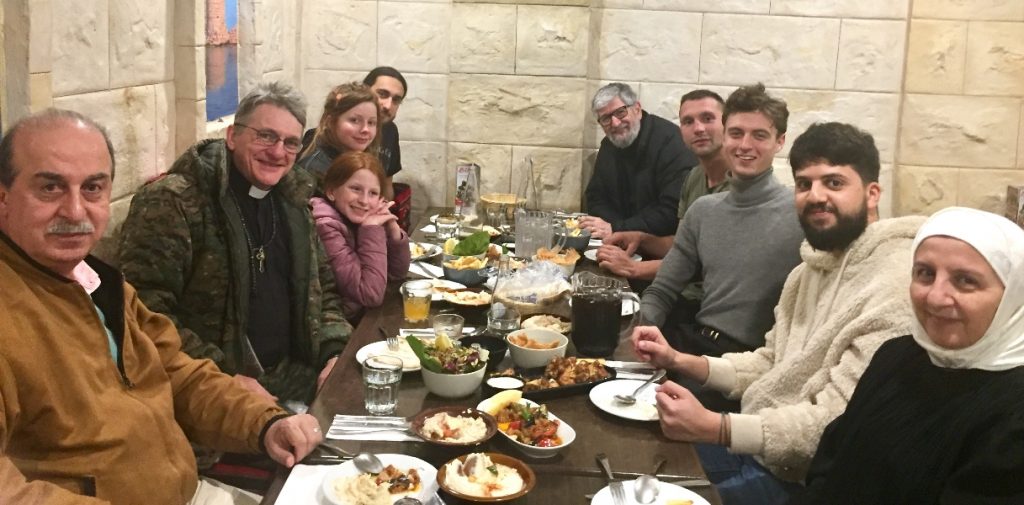 Our Boxers for Peace Syria 2019 team reunion dinner

"We are afflicted in every way, but not crushed; perplexed, but not driven to despair; persecuted, but not forsaken; struck down, but not destroyed." (2 Corinthians 4:8-9)
Hi Fighter,
I remember as a young Christian – still a teenager – hearing a woman preach on these words of St Paul (reprinted above) to the church in Corinth. I remember her colloquialising Paul's language using boxing terminology – "we are on the ropes but not on the canvas. We are down but not out!"
I don't think the preacher knew any more about boxing than I did at the time, but I have indeed lived that experience since (both and out of the ring). What struck me as these words came to me again this week though was that the Paul used the word 'we' and not just 'I' when he spoke of his struggles. The experience of hardship and persecution is never something we go through alone. It just seems that way.
A number of us had our physical limits tested last weekend courtesy of the bush camp at Binacrombi. As ever, the Saturday involved lots of running and punching – all of which was exhausting – but all of which paled in comparison to the greater challenge of the Winter camp – the two-minute dip in the billabong.
In summer, a swim in the billabong is a great way to cool off after a hot day. In winter though it gets very cold, and two minutes submerged in its icy-cold waters can seem like an eternity. Bob (our beloved caretaker and amateur meteorologist) reported that the temperature had fallen to 15 degrees below zero overnight and that it had still been below freezing in the morning. The sun had subsequently made a timid appearance but could have made no more than a cosmetic difference.
I spent a lot of mental energy during my morning run trying to think up a worthwhile excuse as to why I couldn't attempt the billabong challenge this time. I had a cough, after all, and didn't want to make it worse. Besides that, I was exhausted, and thought it foolish to push my body further when I might already be at breaking-point. I imagined what my friends would say and they were of one voice – "Don't do it! You have nothing to prove. Set an example of common sense!"
And then some other words came into my head. I wish I could pretend that they were the words of Jesus. No, I recalled something I heard Kostya Tszyu say when he was explaining why he lost his fight against Ricky Hatton in London in 2005. Kostya said that the reason he lost that fight was because that night he hadn't been prepared to die in the ring.
That made a lot of sense to me when I first heard it. It still does. Indeed, Kostya articulated what, for me, ring-fighting is all about. It's a parable for all of life where you commit yourself completely – body and soul – to task at hand, whatever the cost. You can't go in half-hearted.
I remember well the one fight I had where my heart wasn't in it. It was my fourth fight – a kickboxing bout – against a guy named Toby. With the first kick of the fight he cracked the patella in my knee. I remember the pain shooting up my leg and my heart sinking. I just wanted to go home. Yes, I fought on for three rounds and lost on a split decision but, in truth, I lost that fight in those opening seconds.
Anyway … recalling Kostya's words reminded me of who I am. I asked myself out loud, "are you the 'Fighting Father' or the 'Frightened Father'?" Within half an hour I was charging into the freezing waters of the billabong, accompanied by the only other two warriors there who were willing to join me.
Big Max showed a lot of guts to follow me into that water and submerge himself. He only lasted about ten seconds though before charging back out. Henri stayed in with me for the full two minutes – God bless him! He was in pain, and kept cursing me for smiling at him the whole time, but he endured!
I smiled my way through it. Once I got my breathing under control, I found the experience surprisingly easy. Isn't this always our the way? Our opponents are ferocious demigods in our imaginations. Then we absorb their punches. We survive!
All this was going through my head as I floated in the billabong on Saturday, and it emboldened me for the greater fight. For me, that greater fight is the battle for the soul of our church community.
It's been hard to go on pastoring the church without my partner. What has made it harder still has dealing with the rumours that have been spread about me. I won't repeat them again here. Suffice it to say that I thought people knew me better.
"Blessed are you when people hate you, when they exclude you and insult you" (Luke 6:22). It is the words of Jesus that come to mind this time, and perhaps I should feel blessed by all this attention? I don't. I feel like I'm struggling to stay upright – on the ropes but not on the canvas, down but not out!
So … what to do? The better angels of my nature speak with one voice – 'Fight!' Fight to preserve your community. Fight to maintain Holy Trinity as a place where God is truly worshipped and where all people are truly welcome.
In truth, I have always been driven by a vision of who we might become as a church. It's a vision of a large church community made up of people from every nation, wealthy people and homeless people, people of various educational levels and differing sexual identities. All are welcome, and all are one in worship.
That vision has been driving me for the last thirty years. I'm accepting now that I won't be around to see that vision reach its full fruition. That doesn't matter. We are building for the future, and if we commit ourselves to the greater work, by God's grace we will build something that will outlast us all.
I think this is something worth fighting for. How exactly we conduct the fight is not entirely clear to me yet but two things are clear. Firstly, we need to stand together if we are going to be successful. Secondly, we go one round at a time. Again, words of wisdom come to mind, this time from one of the fathers of modern boxing, 'Gentleman' Jim Corbett. …
"Fight one more round. When your feet are so tired that you have to shuffle back to the centre of the ring, fight one more round. When your arms are so tired that you can hardly lift your hands to come on guard, fight one more round. When your nose is bleeding and your eyes are black and you are so tired you wish your opponent would crack you one on the jaw and put you to sleep, fight one more round – remembering that the man who always fights one more round is never whipped."
(you can download a poster I created that displays these words here)
Sermon Time
You probably feel that I've been doing enough sermonising in this post already, but let me my thoughts on one of Jesus' healing miracles that we read about in the Gospel according to Saint Luke, chapter 13. It really struck me when I read this how Jesus' opponents were never thieves or addicts but always upright religious people. How is it that religion so easily goes bad – a question as relevant for today as it ever was.
Click below for the video or access the written version of my sermon here.
I won't take up more of your time today, fighter, except to ask you to continue to pray for me as I do for you.
I won't take up more of your time today, fighter, except to mention that I've been invited to give a TEXx talk in Sydney this Friday evening. If you'd like to be a part of the audience, hit me back and I'll let you know the details.
Please continue to pray for me as I do for you.
Yours in the Good Fight,
Dave
www.fatherdave.org
www.fighting-fathers.com
www.holytrinity.org.au
www.binacrombi.com.au
www.israelandpalestine.org
www.prayersforsyria.com
www.dulwichhillgym.com
www.boxersforpeace.com
www.warriorweekends.com
Preacher, Pugilist, Activist, Father of four