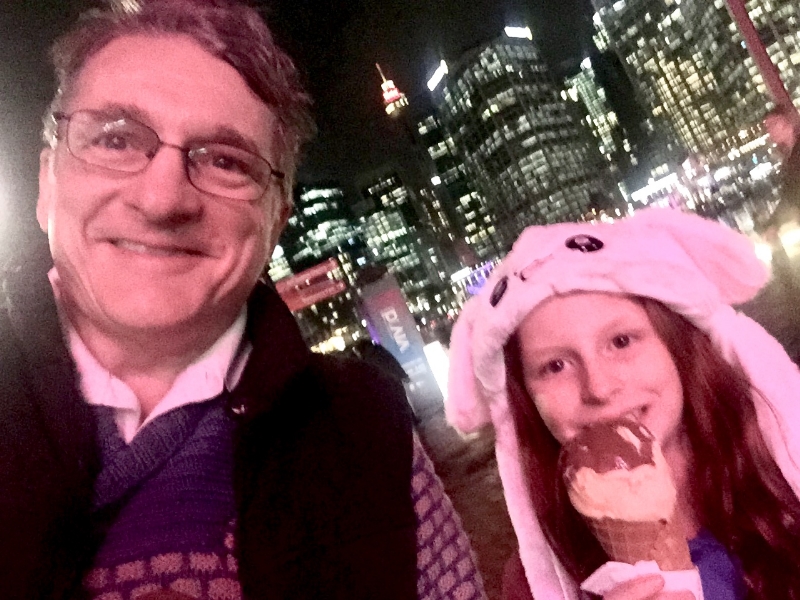 with Fran @ Vivid, Darling Harbour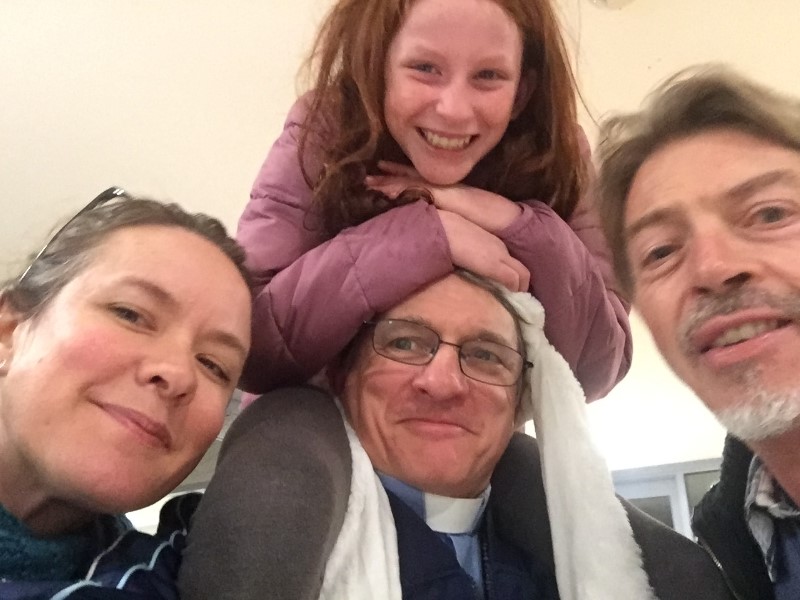 with Fran and the Manus movie team - Olivia (video) and Angus (director)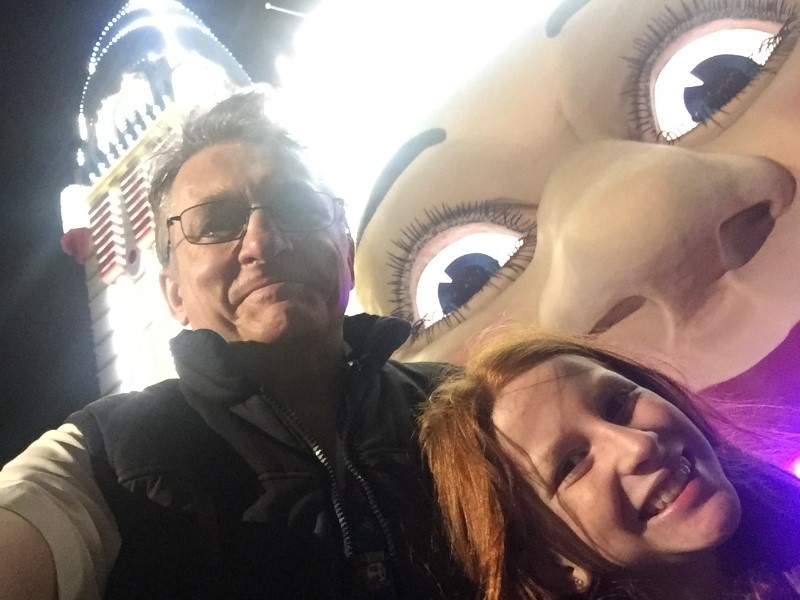 with Fran @ Vivid, Luna Park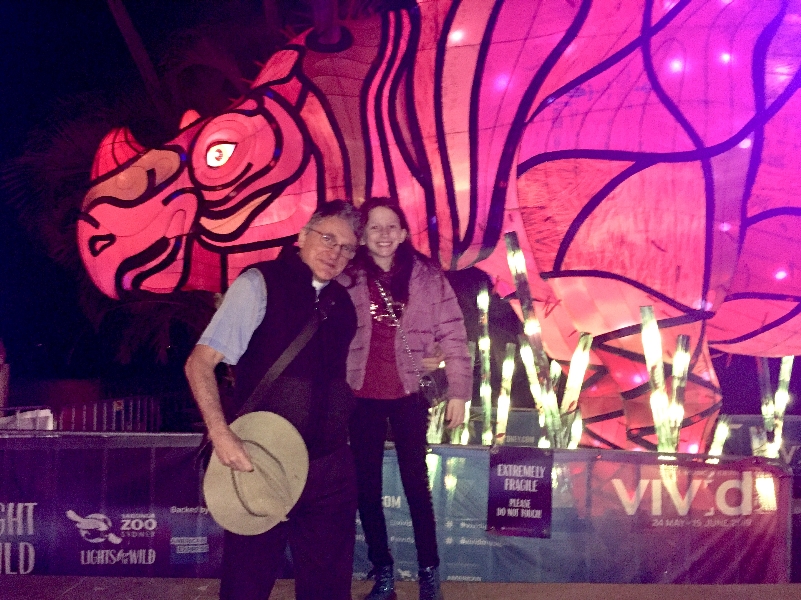 with Fran @ Vivid, Taronga Park Zoo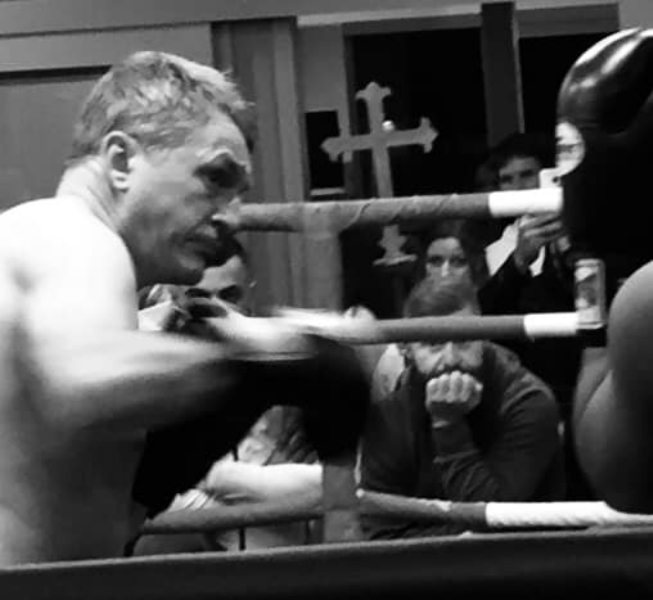 Father Dave's Last Stand (photo - Tim Bellamy)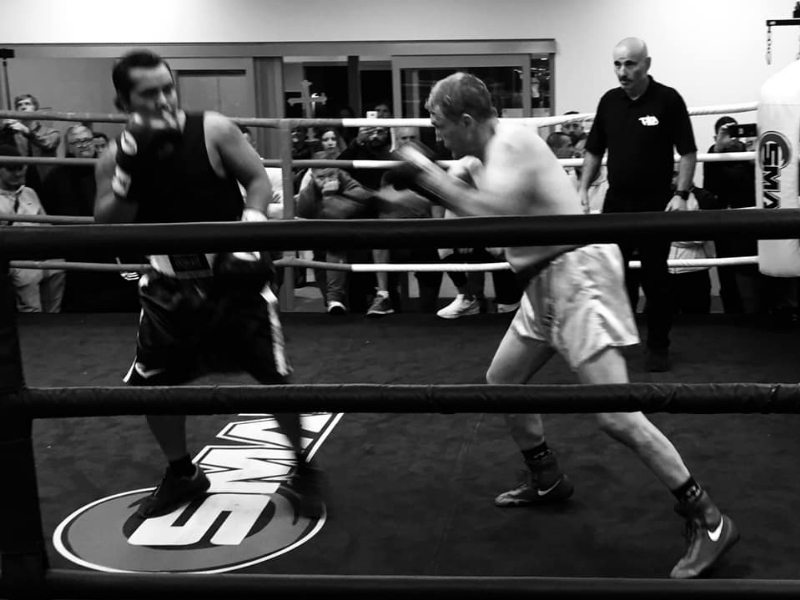 Father Dave's Last Stand (photo - Tim Bellamy)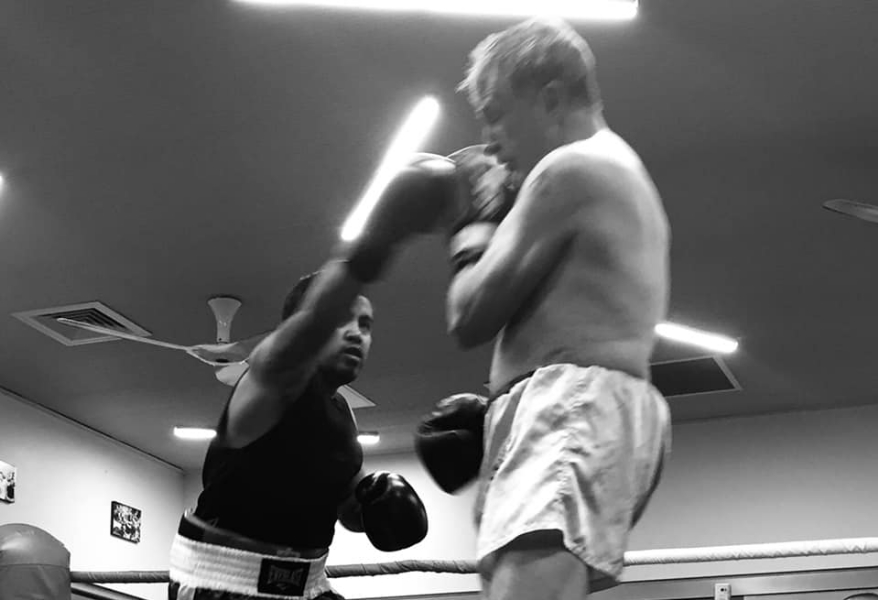 Father Dave's Last Stand (photo - Tim Bellamy)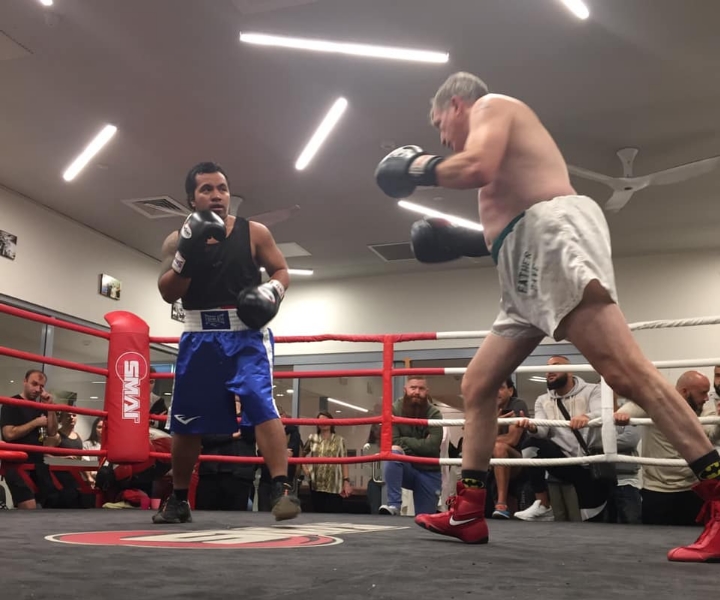 Father Dave's Last Stand (photo - Tim Bellamy)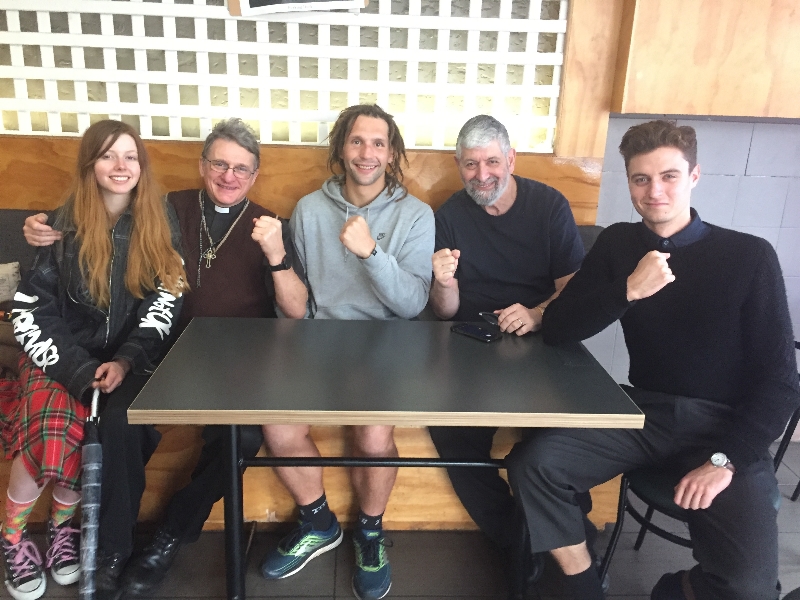 Boxers for Peace - Syria 2019 team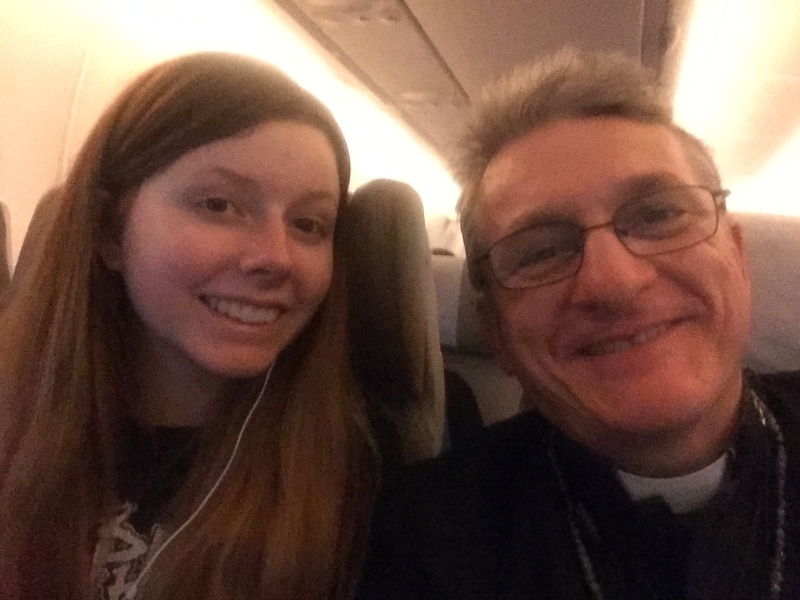 On the road to Damascus 🙂

Hi Fighter,
Father Dave here, and I'm on the road to Damascus (more or less).
To be exact, I'm starting this quick update on board a flight from Abu Dhabi to Beirut, at which point we'll hopefully find a bus waiting for us that will put us directly on the road to Damascus.
It's been a long time coming – this trip to Syria – and I'm full of hope that we will accomplish some very worthwhile things over these next twelve days. There are many faces I am looking forward to seeing again, and hopefully we'll see plenty of new ones too.
Thanks to the support from you good people back home, we have a goodly amount of money to distribute while we are here. We also have bags of clothes, medicines, and other gifts.
Our exact itinerary is still unknown at this stage, but I'll be updating you daily via the usual mechanisms – Facebook, Twitter and Instagram – and you'll get a full debrief from me on the return journey.
So, the two weeks are full of promise and, frankly, the last few weeks are filled with some wonderful memories too.
As you may remember, we've had three major events recently:
The first meeting of 'Christians and Muslims supporting Julian Assange'.
The screening of the documentary film, 'Manus' on June 8th.
The fundraiser stoush on the day before we left (June 22nd)
As to the event in support of Julian, it was well attended, especially by our friends from the Muslim community. I'm thinking now that I should rebrand the group as "The Christian/Muslim Justice League". That way, after we've helped successfully bring Julian home, we can redirect our energies to supporting Yemen and/or Gaza and/or other areas of great human need that require our joint energies. I like the 'Justice League' concept too as it makes us sound like super-heroes – ordinary church and mosque-goers by day who get their super-powers from working together. 🙂
As to the Manus movie event, it was great to meet with director, Angus McDonald, and to hear how well this short documentary-movie is being received. It's very gratifying to me personally too to see those voices were heard on Manus Island finally being broadcast to a worldwide audience.
It was an extreme experience for me – flying to PNG in November 2017 and making the boat trip in the middle of the night to the detention centre. What we saw and heard there was unforgettable, and then we flew home, and the men of Manus continued on in their struggle, and still they continue on in their struggle. Things still need to change, radically. Perhaps this film will help make it happen.
As to our not-boxing, unofficial, unsanctioned ring event last Sunday, it was great! Thank you to everyone who came and supported me and the Boxers for Peace team. Thank you to my opponent, Jason, to all the guys and girls from our boxing club and church who helped organise it, and thanks to those who poured in from the local community, many of whom stayed on afterwards for the fundraiser event.
We raised almost ten thousand dollars at the fundraiser! That makes it one of the most successful fundraisers I've ever been involved in. I have most of that money in a pouch around my neck at the moment, and I expect to leave all of it in Syria. As you would realise, sanctions make it impossible to send money to anybody in Syria though bank transfers or Paypal or any of the usual means. Walking the cash in is how you do it, and I'm deeply thankful that we are now able to do that.
Sermon Time
For a complete change of pace, let me include below my recent Trinity Sunday sermon on the doctrine of the same name.
If it seems really odd here to include discussion of the doctrine of the Trinity alongside travel adventures across the Middle East, keep in mind that it is the Trinity that is the chief point of contention between Christianity and Islam at a dogmatic level. One of my dear Muslim friends believes that if only we Christians could let go of this doctrine, it would remove the barriers between us!
Why has the Doctrine of the Trinity always been so dear to Christians if indeed we have so much to gain by abandoning it? Why especially, when it's a doctrine that we all recognise to be ultimately incomprehensible?! Listen in if you want to hear my reasons for sticking with it (or read the printed version here).
By the time I post this report, I expect we'll be in our hotel in Damascus.
Stay tuned over the next 12 days. I'll be broadcasting everything I can via the Father Dave Facebook Page, Twitter and Instagram .
Keep us in your prayers please – myself, Imogen, Henri, Mike and Dr Lou. Pray that we will remain safe, and pray most of all that we will be able to make a difference for the people of Syria and for the Kingdom of God.
I'll be in touch again soon.
Yours in the Good Fight,
Dave
www.fatherdave.org
www.fighting-fathers.com
www.holytrinity.org.au
www.binacrombi.com.au
www.israelandpalestine.org
www.prayersforsyria.com
www.dulwichhillgym.com
www.boxersforpeace.com
www.warriorweekends.com
Preacher, Pugilist, Activist, Father of four