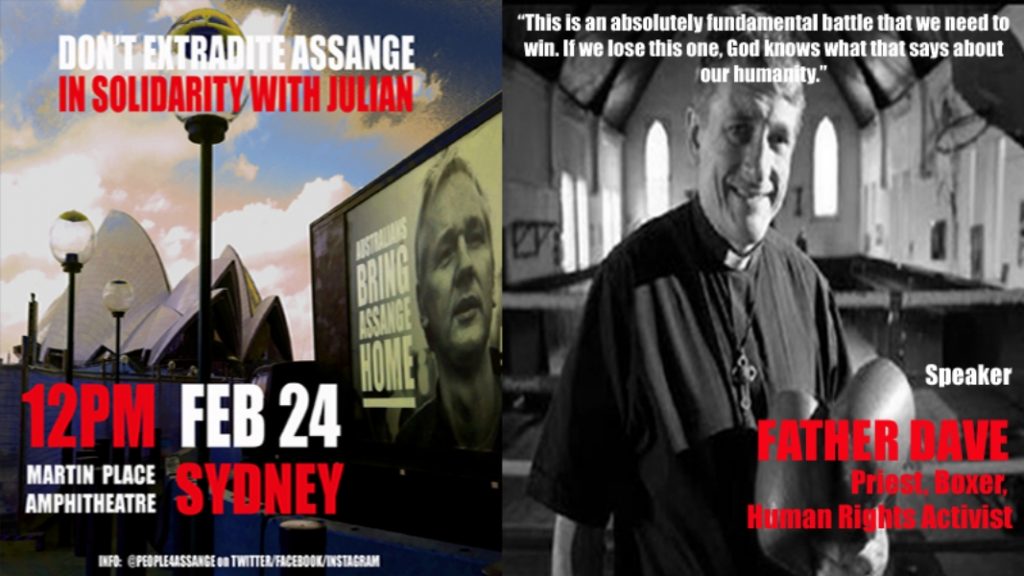 Rallying for Julian Assange - Bring Him Home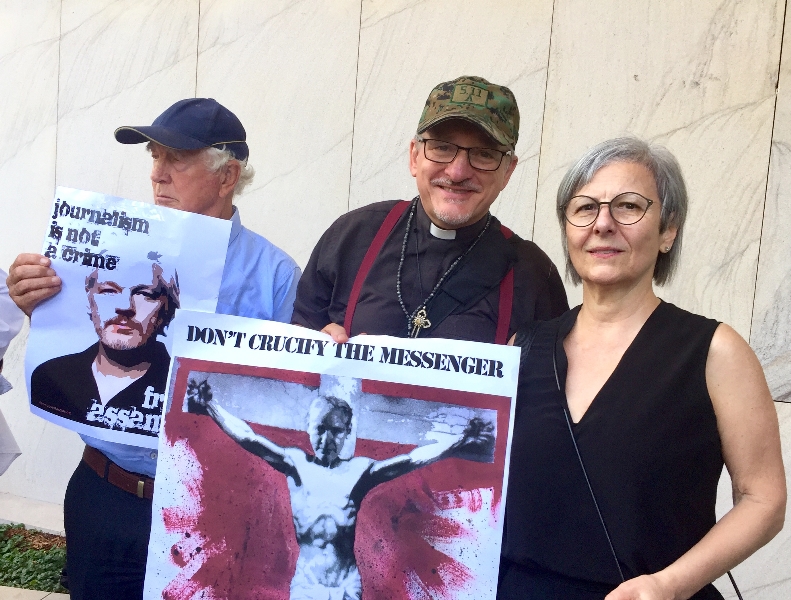 Rallying for Julian Assange - Bring Him Home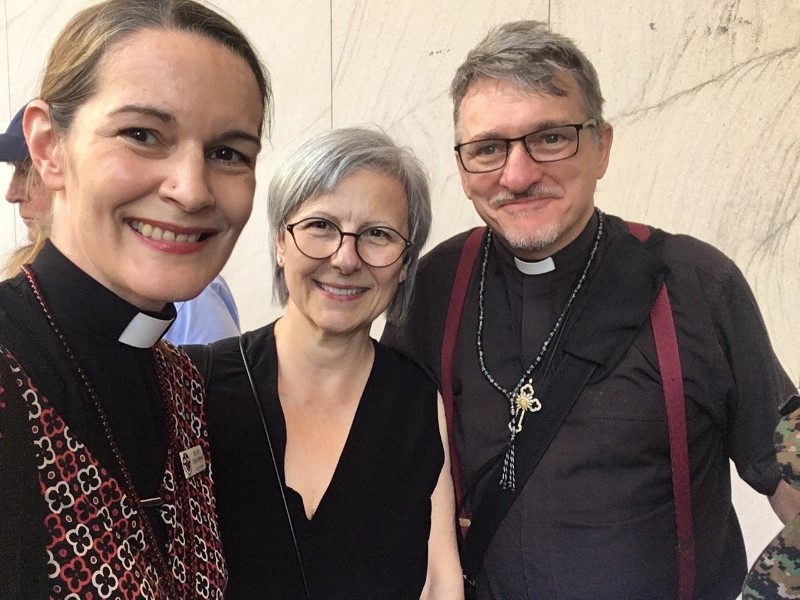 Rallying for Julian Assange - Bring Him Home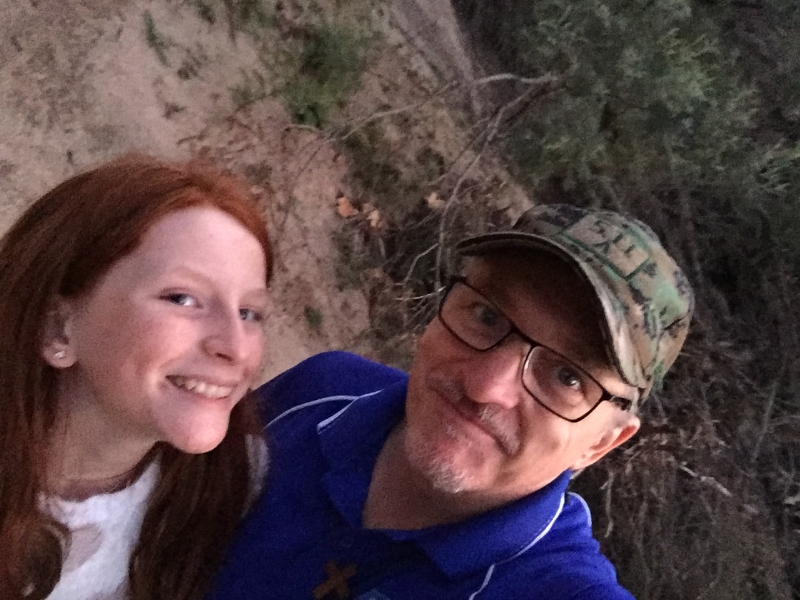 Bush adventures at Binacrombi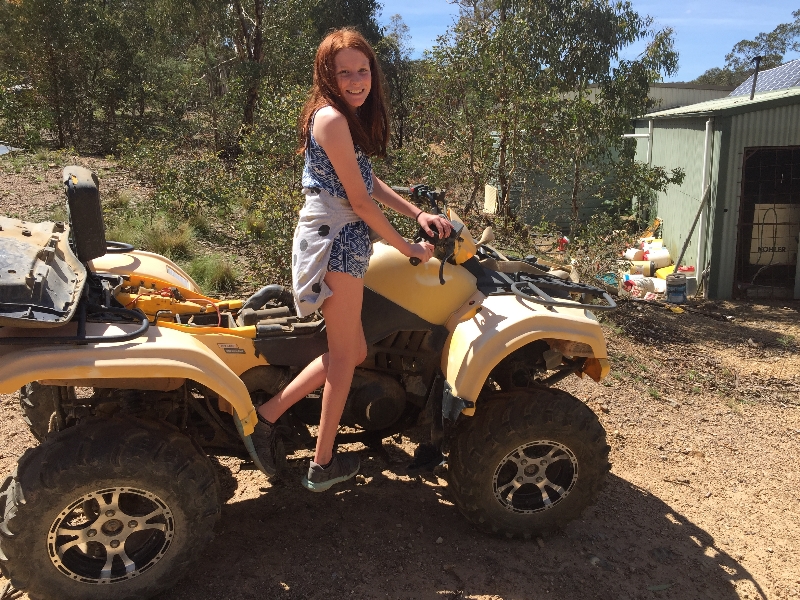 Bush adventures at Binacrombi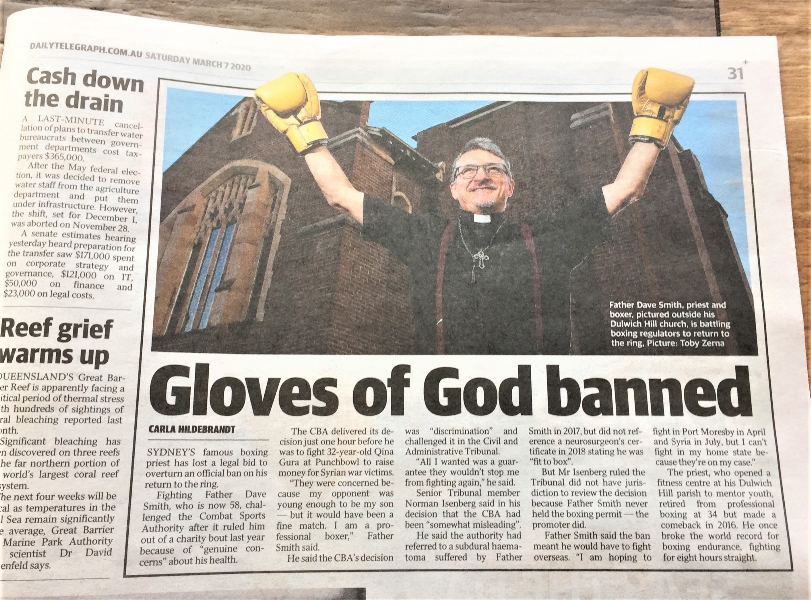 My battle with the Combat Sports Authority continues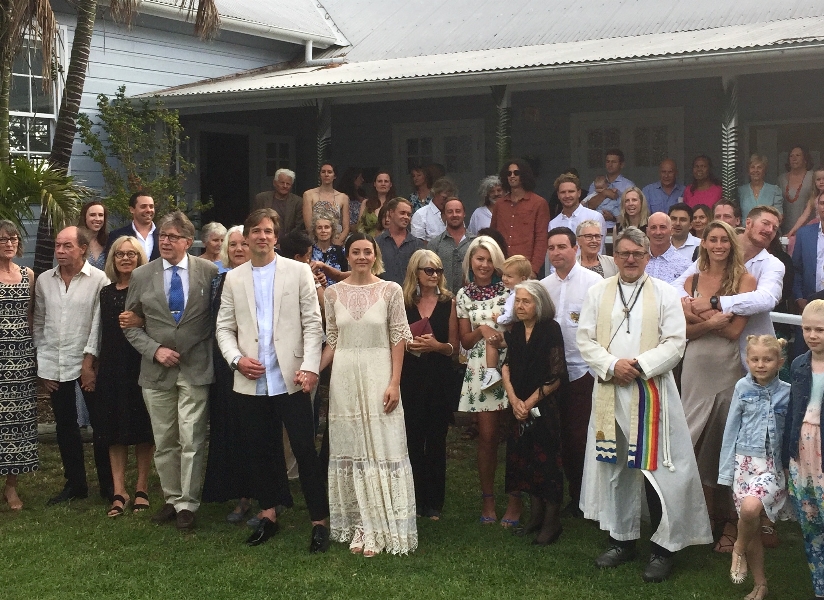 Celebrating Ola and Jessie's wedding on Lord Howe Island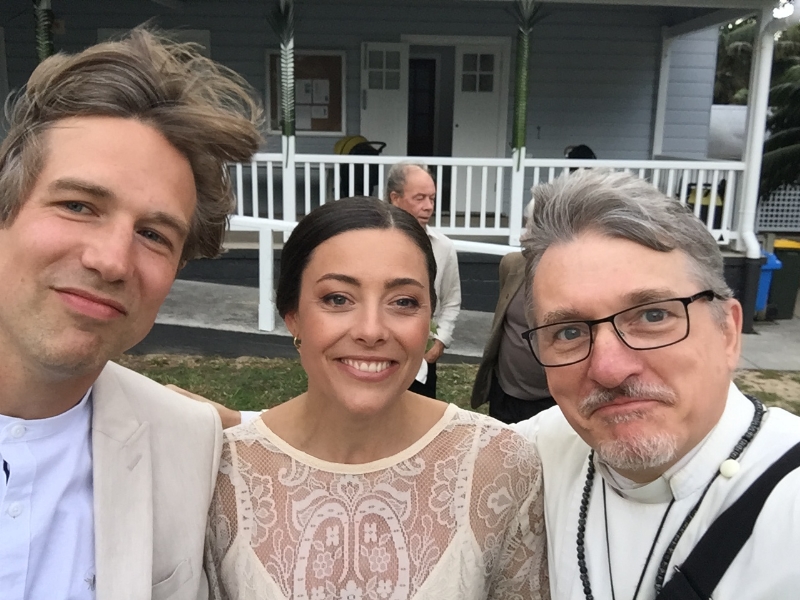 Celebrating Ola and Jessie's wedding on Lord Howe Island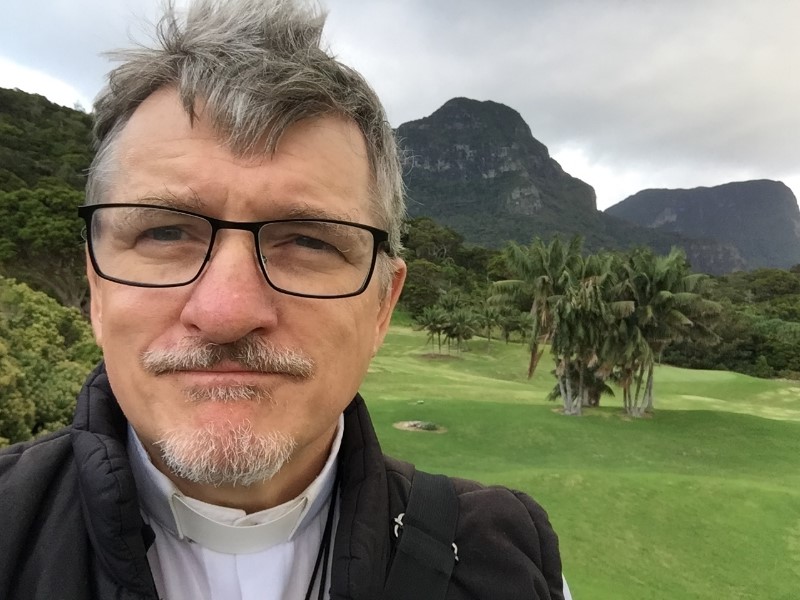 Celebrating Ola and Jessie's wedding on Lord Howe Island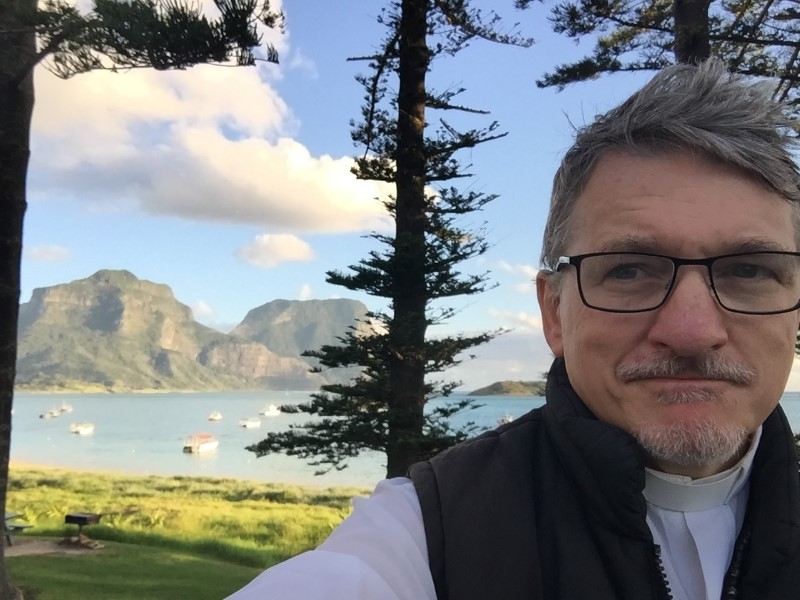 Celebrating Ola and Jessie's wedding on Lord Howe Island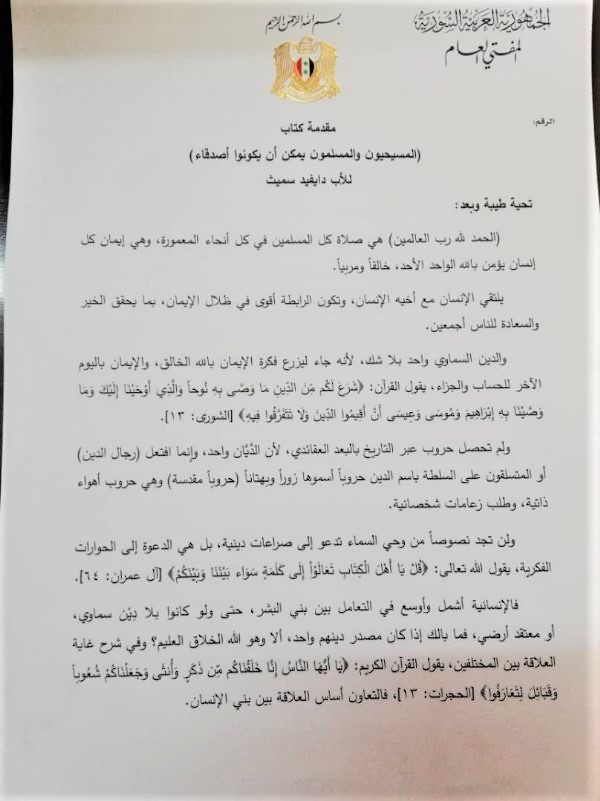 A foreword by the Grand Mufti of Syria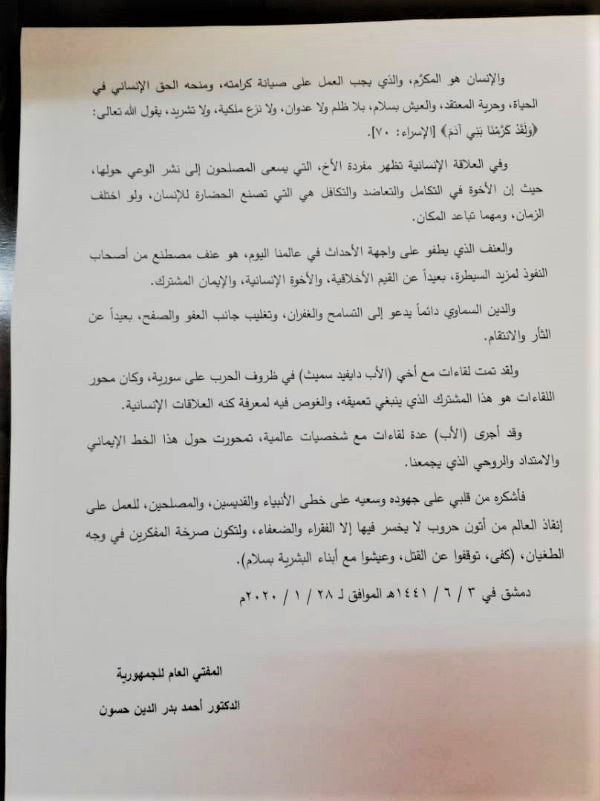 A foreword by the Grand Mufti of Syria
.
Hi Fighter,
I begin today's newsletter from beautiful Lord Howe Island, somewhere off the east coast of Australia (though I have no idea exactly where). This is not somewhere I ever thought I'd end up, but about 18 months ago I agreed to do a wedding here for a young Swedish boxer named Ola (who also happens to be an Anglican priest) and his Australian partner, Jesse, and … here we are. Two days in paradise!
Back on the mainland things look far less idyllic. Indeed, we seem to be quickly degenerating into a society ruled by fear – fear of infection from this latest virus. People are fighting to empty the supermarkets shelves, preparing for a lock-down. Tempers are short and anxiety levels are high.
I guess we used up our resilience. Will-power is like any other muscle. You can only exercise it so much before it wears out, which is why advertisers always try to hit us repeatedly with their ads in order to wear us down. In this case, we survived the drought, the fires and the floods. We just didn't have any will-power left over to resist the next crisis. It wouldn't have mattered what it was.
Personally, I have no intention of being ruled by fear and I don't think the church should give in to fear either. "Perfect love casts out all fear", the Apostle John says (1 John 4:18). In Jesus' case that meant Him touching all sorts of people who others considered unclean (lepers, people with different illnesses, etc). Likewise, in today's environment, I can't see Jesus refusing a handshake or a hug to anyone, I won't either.
Mind you, I'm battling my own fears at the moment – fears about my own future, as my life's vocation as parish priest of the Church of the Holy Trinity in Dulwich Hill draws to a close. Everyone has been asking me what I plan to do next – none more so than my youngest daughter who gets worried about where we will live. I thought I'd take the opportunity in this newsletter to share some of my hopes for the future.
I'm not envisaging any further opportunities to work with a church, and, at 58 years of age, I think I've left my run a bit late to retrain as a neurosurgeon (as attractive as that option might seem). My hope is that I'll be able to keep going with my work with the young people through the boxing club, and hopefully continue too with my social justice work – campaigning for peace, for freedom of speech, for a fair go for asylum-seekers, etc. The trick will be finding a way to stay financial while I do what I feel called to do. I've got a few ideas:
Firstly, I may be able to develop our campsite ministry – Binacrombi – into something that generates an income. After almost 20 years of operation, it's yet to turn a profit. Even so, we've seen lots of wonderful things take place there, and it may be that if we can increase the number of wonderful things taking place, it may also generate enough to support Fran and myself.
I've been talking lately with some Indigenous leaders about running camps for Indigenous young people at our site. That would be brilliant. I've also been separately talking to an old boxing champion who now works with vulnerable men, and to a church leader who works with at-risk women. They are both really keen to try bush retreats as a path to healing for the people they work with. Who knows where this might take us? 🙂
Independent of this, I'm about to publish my second book – "Christians and Muslims can be friends". As I said to my young daughter, all we need to do is sell a million copies at a profit of $1 per book and we'll have enough to buy a house! That's easier said than done, of course, and the aim of the book is not to make money. Even so, God works in mysterious ways. We'll see where this takes us.
In truth, I am very excited about the book. I've been waiting for many months for the foreword to be completed by His Grace, the Grand Mufti of Syria. I received that forward in Arabic a few weeks ago and I've subsequently had four translators working on it to give me the best possible English translation. I'm so proud of this forward that I can't resist sharing a part of it with you today. I've published an excerpt here. My sincere and deep thanks to my esteemed brother, Dr Hassoun, the Mufti – a man I deeply admire and pray for every day. May God's peace rest upon him and strengthen him as he shoulders the task of rebuilding his country.
In terms of my hopes for staying financial, my primary hope is actually that I will land a big fight in the near future. I appreciate that 58 is not normally considered the ideal age for a professional boxer. Even so, I figure that being ancient also makes me a novelty, and the truth is that I have never been fitter, stronger or faster. I'm not sure how to explain that except that I believe it is God's way of telling me to keep on punching.
Of course, the first step to getting a big fight is getting a fight, and the Combat Sports Authority (CSA) has made that very difficult for me. I took the CSA to the Administrative Tribunal (th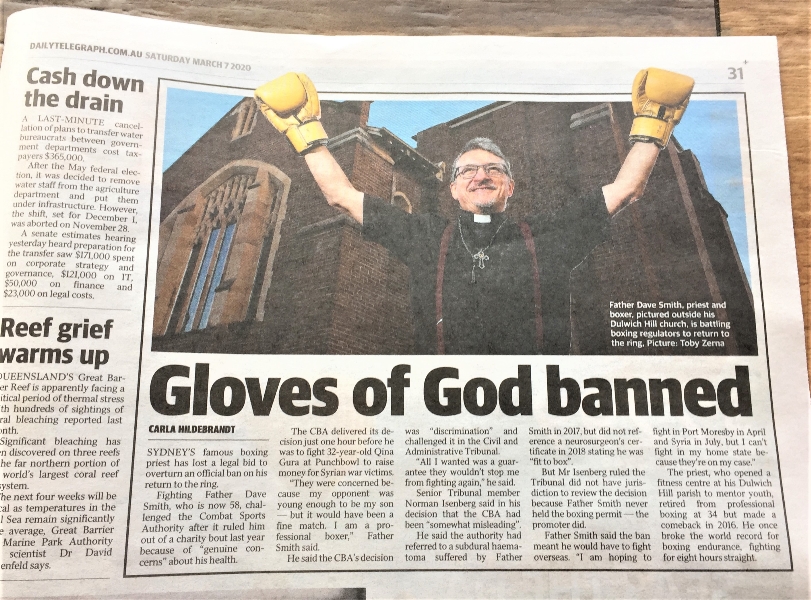 e poor man's version of court) after they prohibited my last fight in my hometown – stopping me an hour before I was due to go on. Unfortunately, the case was ultimately dismissed on a technicality. The Daily Telegraph published an article about that last weekend (click the pic for a more readable version)
My plan was to fight in Port Moresby again next month, which was part of an attempt to draw attention again to the plight of asylum-seekers in Papua New Guinea, this time with the backing of Amnesty International. Even so, travel restrictions currently being implemented by the government will mean that I have to abandon that plan for the moment.
Even so, I've also got 'Wild Bill' Kimbacher wanting to rematch me in northern Queensland where the NSW-based CSA can't reach me. Bill has even put together a video challenge (which you can see here). That will be a tough fight. I trust that these virus fears won't stop the bout happening.
From there … Syria again perhaps (when travel restrictions lighten up) or perhaps they'll let me fight in Sydney again by then? Time will tell. Pray for me though please – pray that the Lord will open the doors I need opened and that I get my shot at a brighter future.
Sermon Time
I'm including today my sermon on Jesus' encounter with an unnamed woman that He met at a well in Samaria, as narrated to us in the Gospel of John, chapter four. It's a story that I found myself identifying with in many ways, and I did share a lot that is personal in this sermon.
Henri Nouwen pointed out that it was only when Jesus shared his wounds with His disciples that healing began. Nouwen saw this as the model for the priest/preacher. I had hoped that this sermon might lead to healing too. Time will tell. Click below, or get the written version here.
In terms of what's on, everything is in turmoil due to new regulations coming down in response to the virus. April 19 is still the key day for me – the day when I hand over leadership of the Church of the Holy Trinity in Dulwich Hill to Father Hugh Isaacs. Whether I'll be able or organise anything special for that day, or whether we'll even be meeting is now uncertain. I'll keep you up-to-date, but if we can do something, we will do something, and we do do something, you are invited. 🙂
I'll finish off today by adding a few extra videos below:
Wild Bill's Kimbacher's fight challenge (4 minutes)
My speech at a recent rally for Julian Assange (4 minutes)
Episode four of Revved UP! (45 minutes)!




May the Lord bless you and strengthen you for the work for which you have been called.
Your brother in the Good Fight,
Dave
www.fatherdave.org
www.fighting-fathers.com
www.holytrinity.org.au
www.binacrombi.com.au
www.israelandpalestine.org
www.prayersforsyria.com
www.dulwichhillgym.com
www.boxersforpeace.com
www.warriorweekends.com
Preacher, Pugilist, Activist, Father of four