(Last Updated On: May 27, 2014)
OK Fighter,
It's been a long time in production but here it is – the video that I've been yearning to share with you since returning from our peace mission, entitled "Boxing in the Streets of Syria"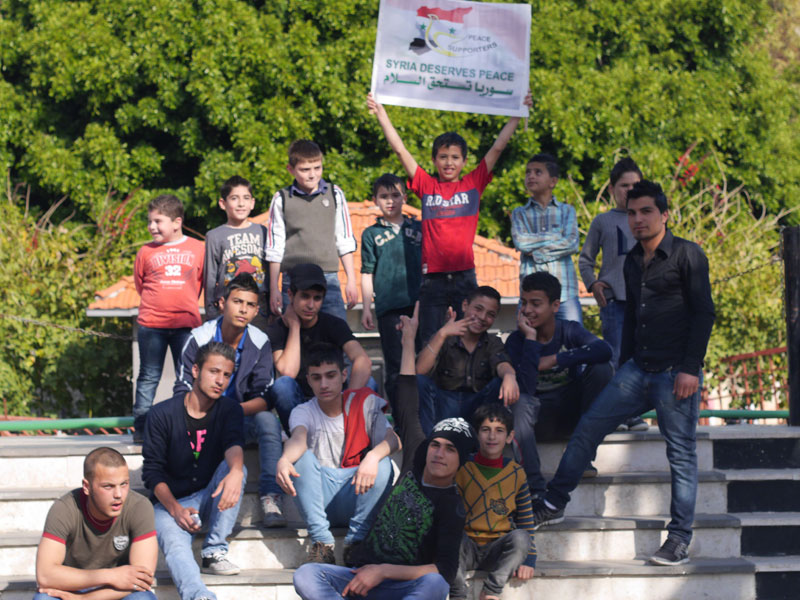 Syria deserves peace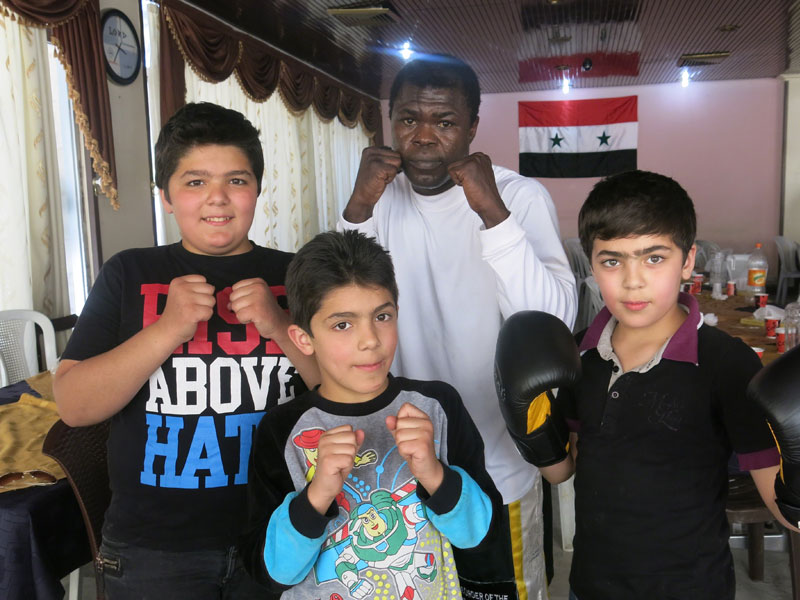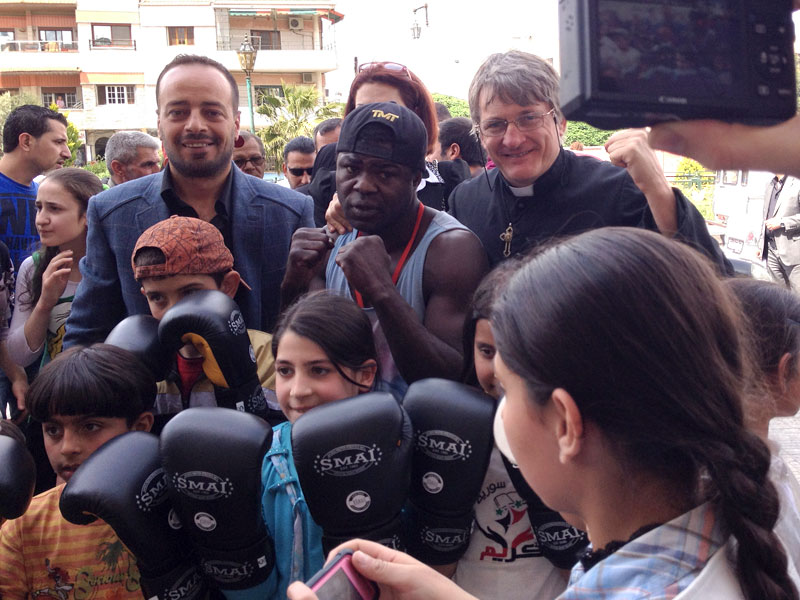 boxing in the streets of Homs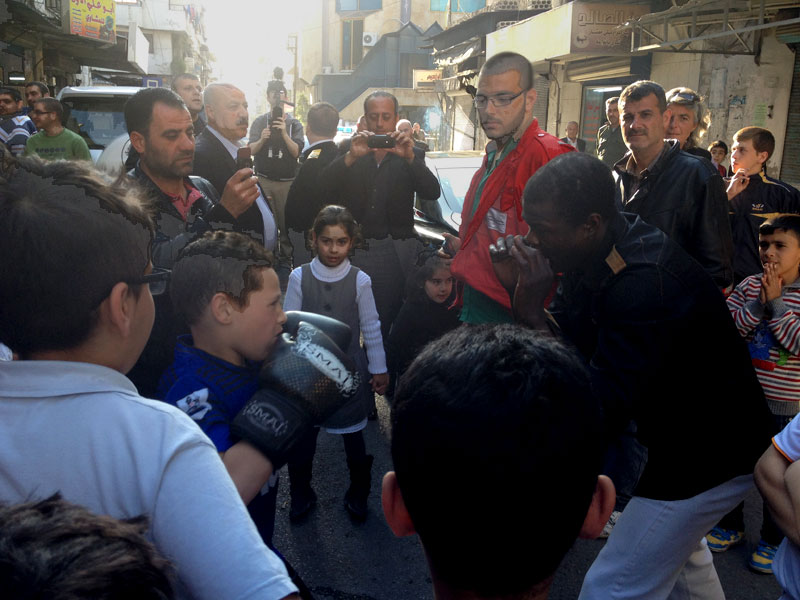 boxing in the streets of Latakia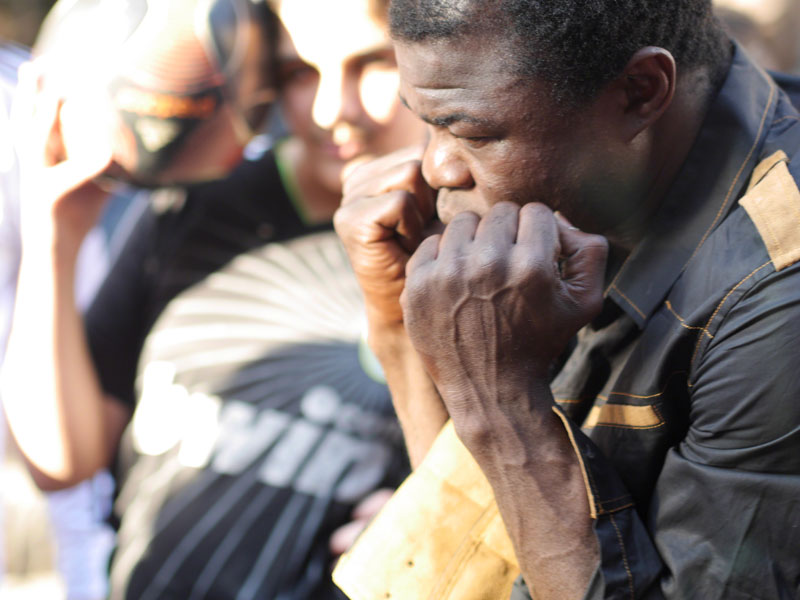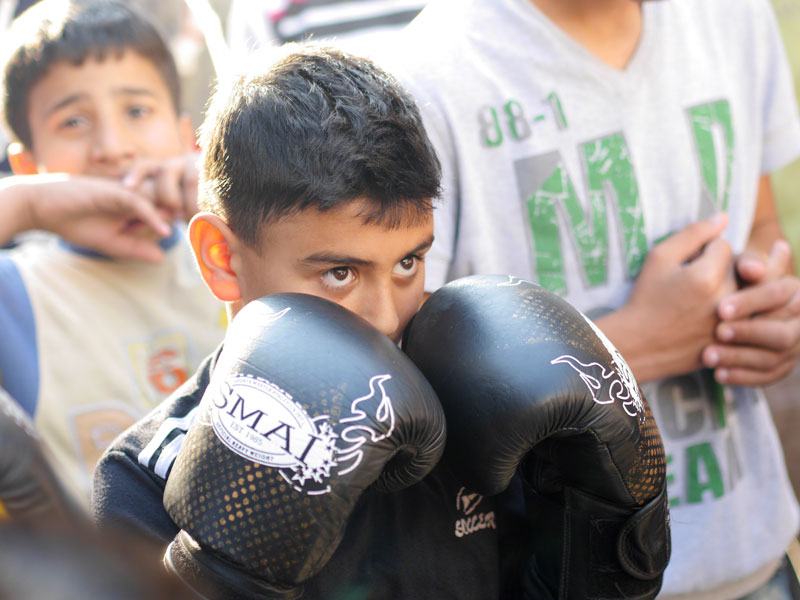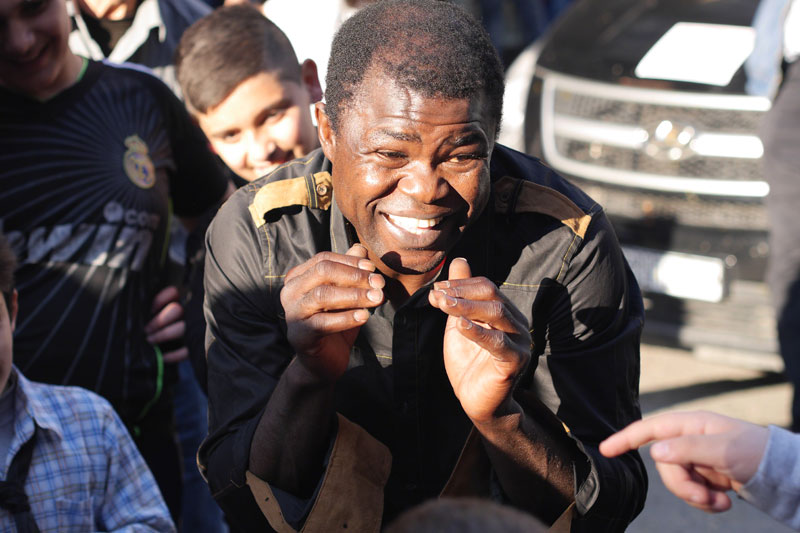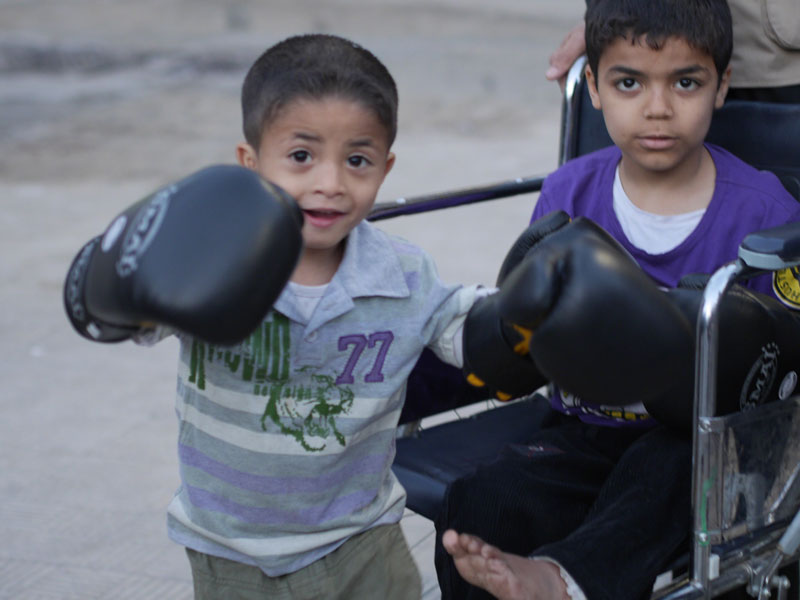 Boxing with refugees from Yarmouk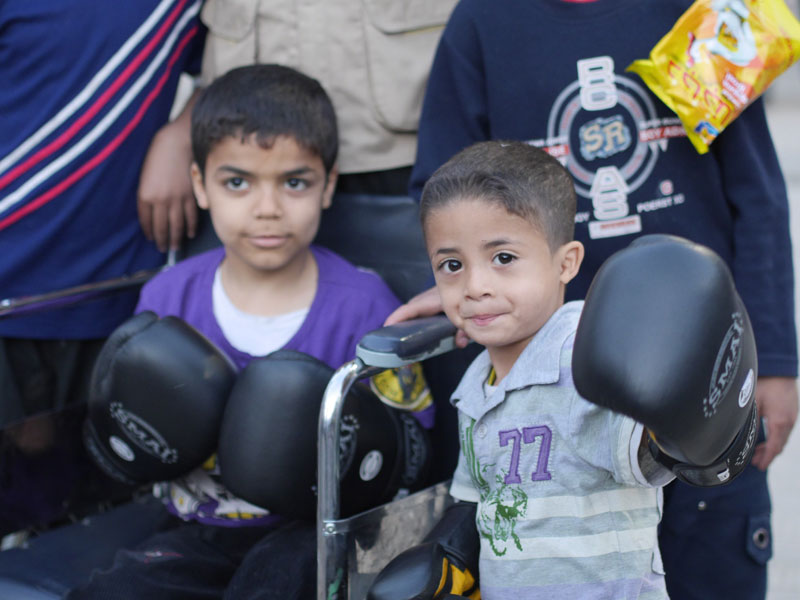 Boxing with refugees from Yarmouk
As you can see from above,
Fighting Father Denning
also took some wonderful still shots of the action but it's his video I'm most keen to see circulated.
My plan is to use this video as the basis of our recruitment drive to see if we can capture the imagination of some high-profile boxers from Australia and from around the world – capture their imagination to the extent that they will be drawn to join us in running boxing-training camps for the young people of Syria! 🙂
As you'll see from the video, we were very well received by the Syrian people, and the children of Syria were enthusiastic beyond words! Sol Egberime – Australia's greatest Junior Welterweight fighter – was an absolute natural with these young people. At one point, as we finished a session with a group of boys in Latakia and got back into our bus, the entire troop of kids followed the bus chanting "Solomon, Solomon …", which brought our young champion to tears!
Will you do me a favour please and share this video with everybody you know? The persons we are most hoping to reach are high-profile boxers, but even if you don't know any fighters at all, it may be that some of those you send it to will know some boxers and will pass it on.


My hope and prayer is that this video will generate sufficient interest such that we can head back to Syria during their school holidays and spread some more happiness and hope amongst these young people who have seen so little joy in recent years.
So please share the video. I'll be developing a dedicated site for it very soon to make this easier. In the meantime simply direct people to this blog post, and please add a prayer that people will be moved to join us in doing something for the young people of Syria.
Yours in the Good Fight,
Dave
www.fatherdave.org
www.fighting-fathers.com
www.holytrinity.org.au
www.binacrombi.com.au
www.israelandpalestine.org
www.prayersforsyria.com
www.zerocostwebsite.net
www.dulwichhillgym.com
www.warriorweekends.com
www.how2changetheworld.com
P.S. And if you're moved to join us on our next mission to Syria yourself, just let me know. 🙂
P.P.S. Support the work of the Fighting Fathers by joining our online community at  www.fighting-fathers.com. It only costs you $10/month and the first month is free.
Preacher, Pugilist, Activist, Father of four