Hi Fighter,
I had been planning on sending you another piece on Syria. I still have much to debrief from our recent peace pilgrimage, including some rather amazing pics and video material. Even so,  I couldn't resist updating you on the fact that our local Council approved our Development Application on Tuesday night for the building of our church's new Youth and Community Centre!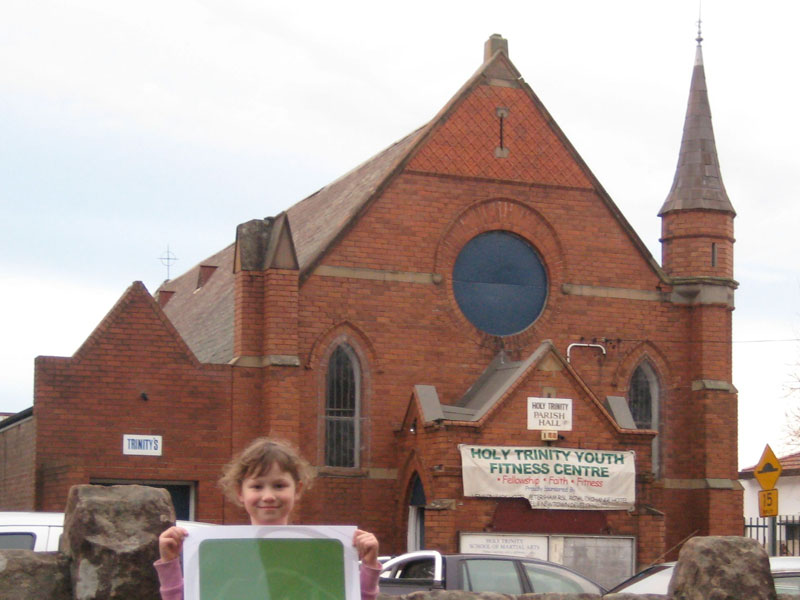 Trinity's shortly before the fire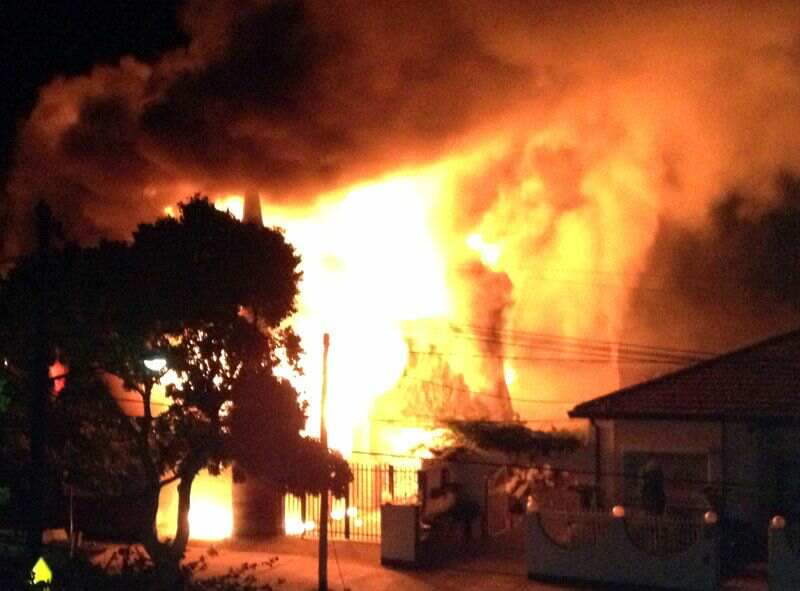 An unforgettable night!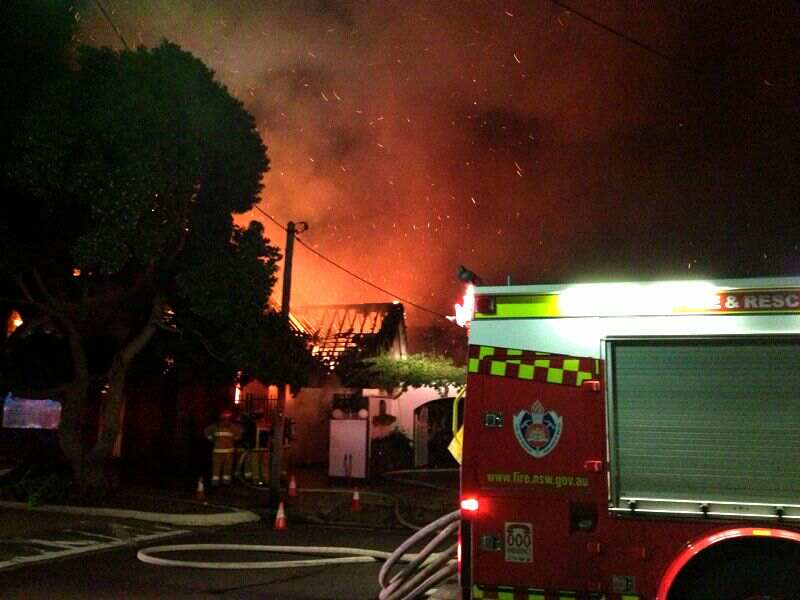 An unforgettable night!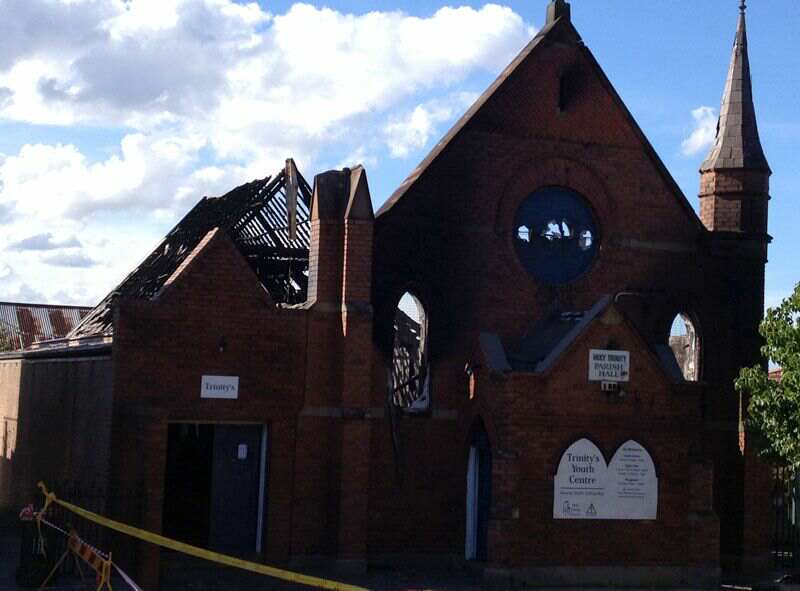 The day after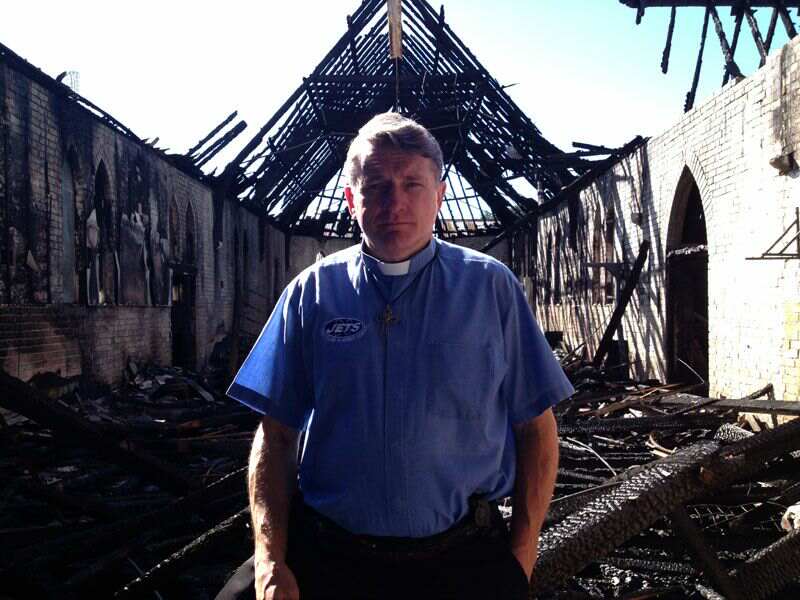 The day after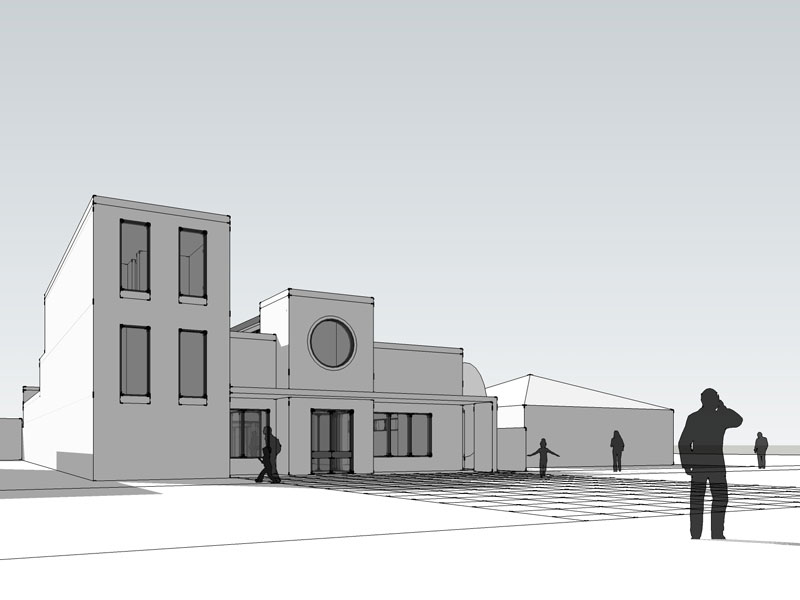 An artists rendition of the new Trinity's Youth and Community Centre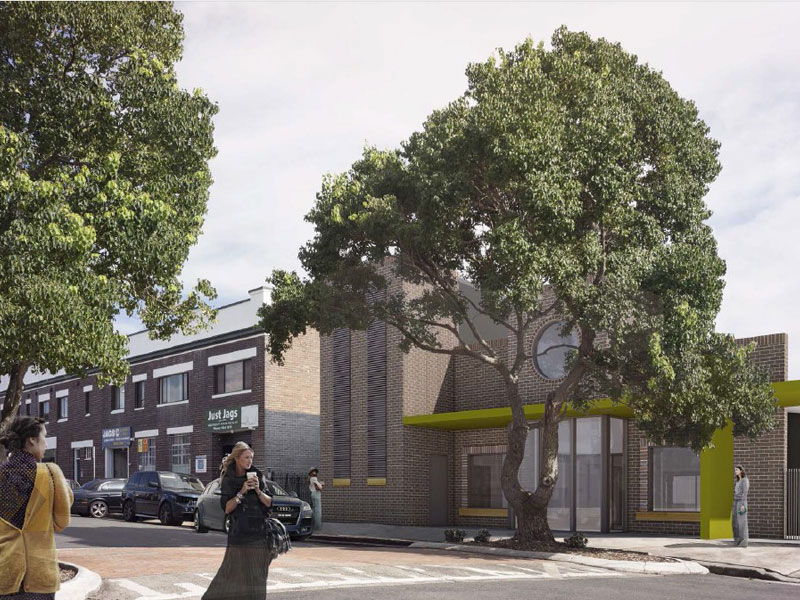 An artists rendition of the new Trinity's Youth and Community Centre
.
It was just over a year ago when that magnificent old building went up in flames! What a night that was!  You can see my blog post from the day after if you want to relive it with me.
The culprit (well known to all of us here) still hasn't been apprehended. From all reports he is still skulking around not too far from here and has thus far survived an ongoing career in petty crime. The rest of us have moved on. We have levelled the old site, chosen our architect, drawn up our plans, done all our costings and now we are ready to build!
Those who have never had to put together a Development Application might have little appreciation of the extraordinary amount of time and energy that it takes to get to this stage of the building process. Hats off to the Wardens of Holy Trinity Dulwich Hill and all who have helped to get us safely this far! 🙂
As to when we turn the first sod of earth on the new development, I'm not sure. Whenever it happens though we will be inviting our friends from Marrickville Council to be involved. The Council not only unanimously approved our application but they also waived their normal Council fee of just under $18,000.
Some suggested that the Council members were moved by my three-minute speech in support of the DA (which you can read here if you're really keen). I suspect we would have achieved the same result even if I hadn't shown up to the meeting as it wasn't me the Council were supporting but the youth of Dulwich Hill!
We've been doing what we do best for more than 20 years now and the runs are on the board. It's always been a joint effort between the church, the Council and supportive businesses, schools, and individuals across the community. This latest gesture of support from Council bodes well for our ongoing partnership.
Sermon Time
And while I've got your attention I'll throw in a sermon! 😉
I was quite pleased with this one. It's entitled "Suffering does not make a person more religious", which is a variation on something said by my friend Morde Vanunu many years ago – that prison does not make a man more religious.
I've been thinking a lot about Morde lately as it's now been ten years since his 'release' from Ashkelon Prison in Israel, where he served an 18-year sentence (including 11.5 years in solitary) for telling the world about Israel's hidden arsenal of nuclear weapons (you can read more about Morde here).
Morde is one of humanity's great whistle-blowers. He blazed a trail that other great men have followed – Private Manning, Ed Snowden, and Australia's own Julian Assange! Each are men of courage an integrity, willing to risk their lives for the sake of truth.
Anyway, truth-telling isn't really the theme of this sermon. Suffering is, and while some people will tell you that suffering drives people to religion, my thesis here is that the opposite can also be true! Intense suffering can destroy a person's faith.
I wont' say more now. Listen to the sermon and leave your comment below.


OK Fighter, expect that Syria update from me real soon.
Until then, I remain …
Your brother in the Good Fight,
Dave
www.fatherdave.org
www.fighting-fathers.com
www.holytrinity.org.au
www.binacrombi.com.au
www.israelandpalestine.org
www.prayersforsyria.com
www.zerocostwebsite.net
www.dulwichhillgym.com
www.warriorweekends.com
www.how2changetheworld.com
P.S. Support the work of the Fighting Fathers by joining our online community at  www.fighting-fathers.com. It only costs you $10/month and the first month is free.
Preacher, Pugilist, Activist, Father of four