(Last Updated On: May 13, 2023)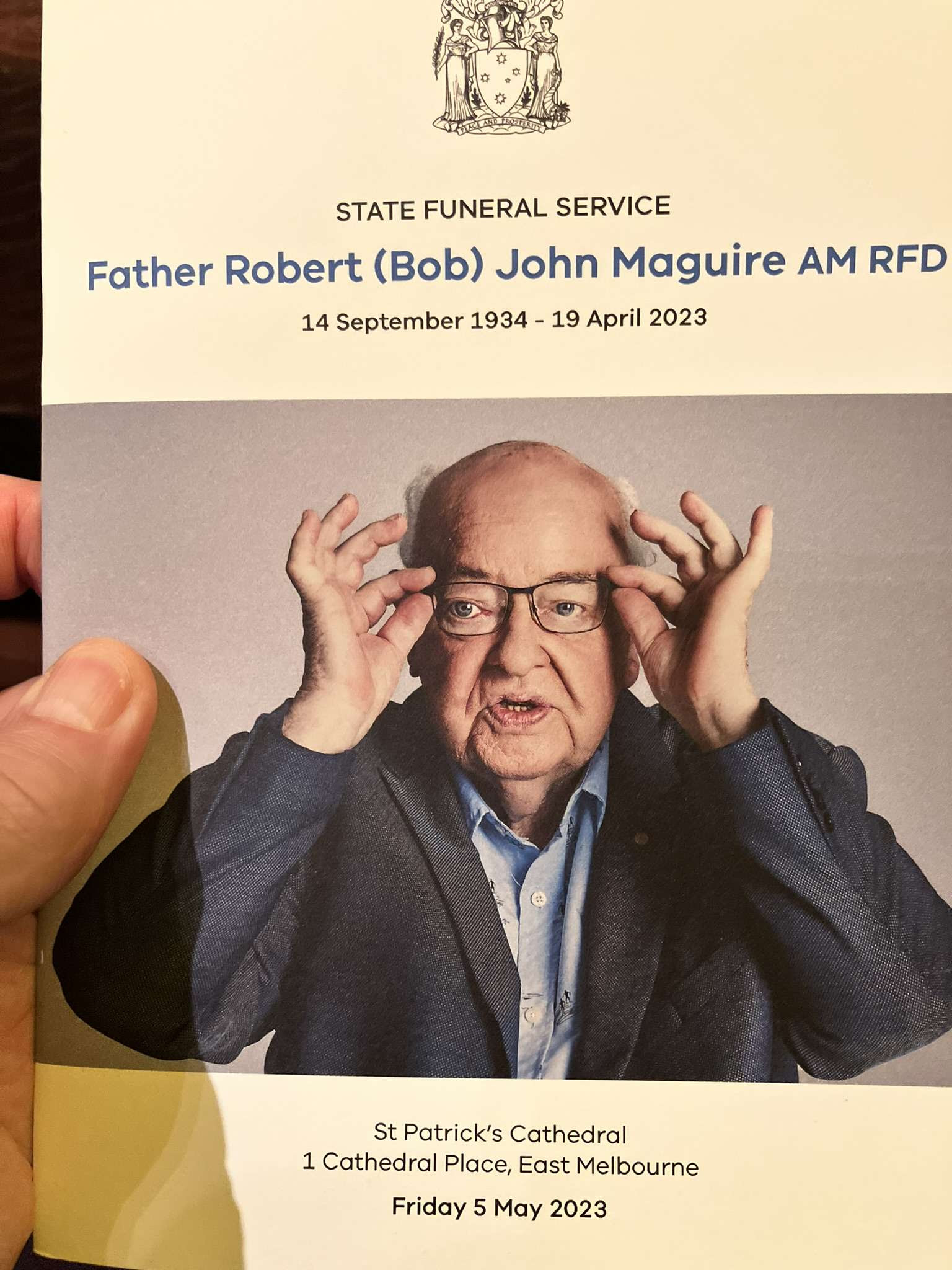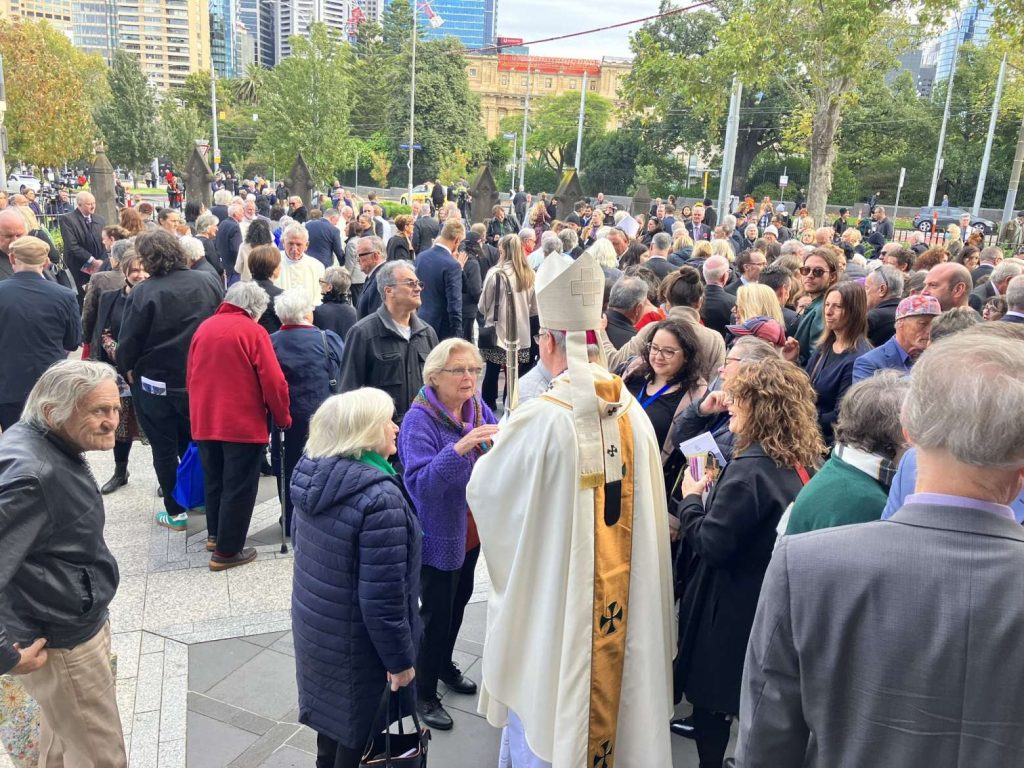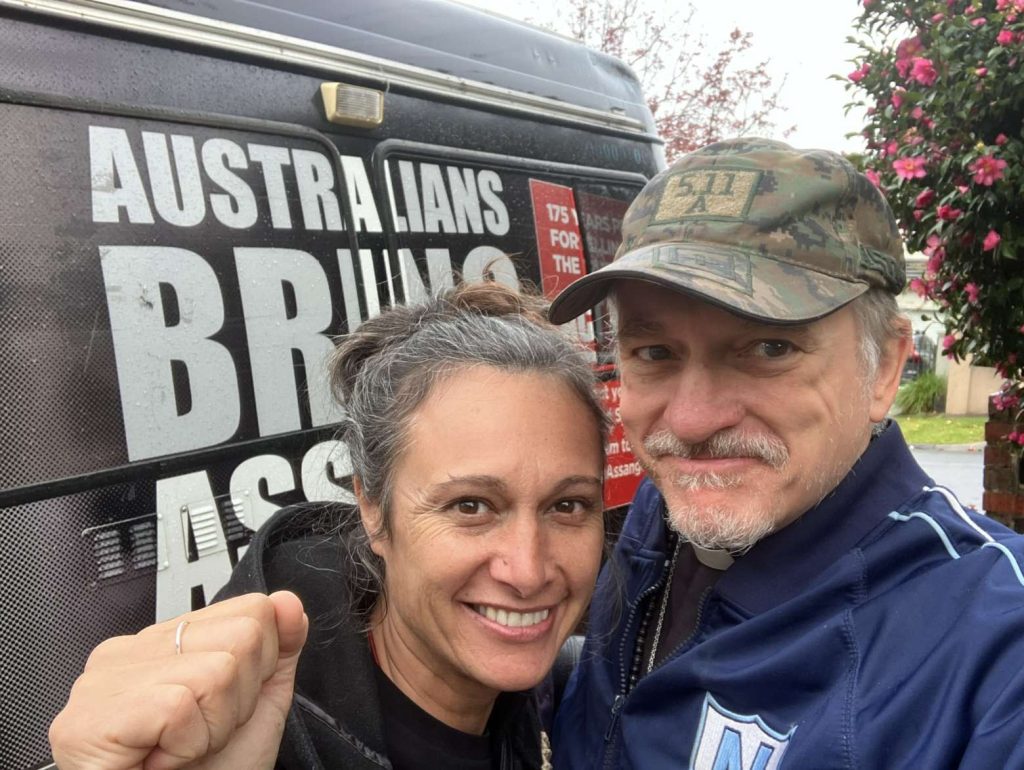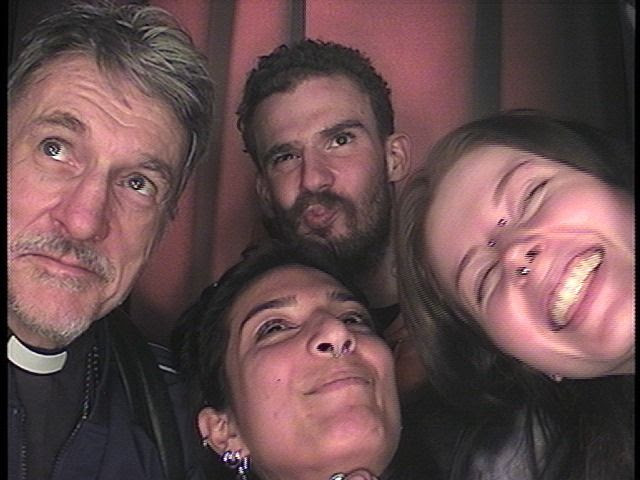 I will not leave you as orphans; I will come to you." (John 14:18)
Greetings Fighter.
It's a metaphor – "I will not leave you as orphans" – but the original Greek word, 'orphanous', is unambiguous in its meaning. Jesus, as our loving parent, is not going to abandon us. The Amplified Bible translation conveys this well – "I will not leave you as orphans – comfortless, bereaved, and helpless. I will come back to you."
This promise is given in the context of Jesus' farewell meal in John's Gospel. These are amongst the last words Jesus shared with His friends prior to his arrest. They are words of comfort. Jesus was going to be taken from them, but He would not leave them on their own.
Loneliness is a terrible scourge. Some handle it better than others. I hate being alone. Perhaps that's why I reacted so badly to the lockdowns. I'm just not good on my own. I think of my friends who have experienced solitary confinement in prison – Morde Vanunu, Julian Assange, and, more recently, the Aussie Cossack. Morde endured solitary for eleven and a half years – the longest any human being on record has had to suffer forced isolation. There is no way I could have survived that.
According to a study carried out by KPMG, one in four Australians live alone, though Australia is not the loneliest country in the world. The top 5, apparently, are Sweden, the UK, Japan, Italy and the USA (in that order). It seems that the wealthier countries generate the most loneliness. I suppose our wealth gives us the freedom to be independent. How ironic that our freedom should lead us into bondage!
Jesus promises that we will never be alone. He doesn't promise to increase our friend base (not here, anyway) but promises rather that He Himself will always be with us. He will not always be with us physically, but, on the other side of the crucifixion, resurrection and ascension, He will come back to us in another form – in the person of the 'parakletos'.
'Parakletos' is the Greek word used in John 14:16 – "I will ask the Father, and he will give you another parakletos to help you and be with you forever." The same word appears four times in this discourse and is a compound of the Greek words 'to call' ('kaleo') and the word for 'alongside' ('para'). The 'parakletos is literally the one who is called alongside you. It was the word used for a barrister who appears alongside you in court to argue your case. It is often translated as 'intercessor', 'helper' or 'comforter', but I suspect the word is chosen because of its legal association.
Jesus left His disciples to go to the cross. What followed was a roller-coaster ride of joy and pain where these first disciples faced ostracism from their communities and persecution from the state. Many were dragged before courts where they needed someone to stand alongside them to plead their case. Jesus promised to be there with them as their advocate. Of course, that didn't mean that they all won their cases. Indeed, in every instance we read of in the New Testament, they did not!
'What's the point?', you may ask, of having Jesus as your advocate, arguing your case, if you're going to lose anyway? Well … remember that Jesus lost His case too. Perhaps it's less about winning or losing than it is about standing in your integrity and knowing that you have Jesus standing alongside you.
"I will not leave you as orphans; I will come to you." (John 14:18)
Come to me, Lord Jesus. Stand with me in my many battles. Rejoice with me when I win. Hold me tight when I lose. Be true to your promise and do not leave me alone.
Our Sunday Eucharist
We had another wonderful Eucharist last Sunday. A big thank you the three freedom-fighters who joined me – Craig Rea (from ANCOP), Andrew Logan, and George Christensen (former Federal Parliamentarian and now publisher of Nation First).
I've included a fair bit of banter between Andrew, Craig and myself in the video edit below, and that should help you to get to know the team. I've also included some snippets from the funeral of Father Bob Maguire that took place last Friday (May 5).
I don't know if Bob would have approved of his funeral. It was state-sponsored and began with a speech from the Victorian Premier, Dan Andrews, who made it immediately obvious that he didn't know Bob at all. The proceedings were redeemed, to some extent, by the contribution of John Safran, who was a genuine friend of Bob's and probably knew him better than anybody.
I've included two snippets from the broadcast of the funeral in the video of last Sunday's Eucharist. The first features someone singing Amazing Grace during one of Bob's services. I used that for our introductory song. At the end of our Eucharist, I replayed that hymn, along with John Safran's tribute. I'm sure you'll appreciate both.
This Sunday coming I'll be back at Binacrombi and I'm still a little unsure as to the team I'll have with me. Mothers' Day is a difficult day for a midday service. I don't think Sam is going to have a problem, as I don't think it is Mothers' Day in Texas, and Joel will hopefully be able to pre-record his homily before he joins mum for lunch. Even so, at time of writing I'm still looking for a third person to join us.
Whatever happens, join us at midday this Sunday on  www.thesundayeucharist.com or via your favourite social media platform: Facebook , YouTube, Twitter or LinkedIn. or Telegram.
Let me work your corner
Thank you once again to everyone who supports Fighting Fathers Ministries through prayers and through monthly financial contributions. If you're not contributing financially and you can afford to, please go to Patreon.com and sign up to either:
Middleweight – $10/month (community mentoring)
Enrol in the Fighting Fit training program
Access member-only training videos
Engage in the members-only forum (see below)
Super-Middleweight $50/month (remote mentoring)
All of the above +
One-on-one mentoring via email, phone, or Skype
Heavyweight – $100/month (in-person mentoring)
All of the above +
Unlimited training at Father Dave's Old School Boxing Academy
Superheavyweight – $200/month (intensive in-person mentoring)
One weekend per month at Binacrombi Bush Camp.
Every dollar helps keep the wheels turning – the websites, the newsletters, the broadcasts, the boxing club and the bush camp. Sign up at Patreon.com.
What's On?
Friday, May 12 to Sunday, May 14 – @Binacrombi for all who can join me.
Sunday, May 14th– Our Eucharist from midday via thesundayeucharist.com or via Facebook , YouTube, Twitter or LinkedIn. or Telegram
Tuesday, May 16th – Boxing from 6.30 pm @The Fight Lab
Thursday, May 18th – Boxing from 6.30 pm @The Fight Lab
Saturday, May 20th – Sydney Marches for Julian Assange (details here).
Sunday, May 21st – Father Mark's Charity Bike Ride
Thursday, May 24th – 'Journalism is not a Crime' rally for Julian Assange in Hyde Park, Sydney (see poster below)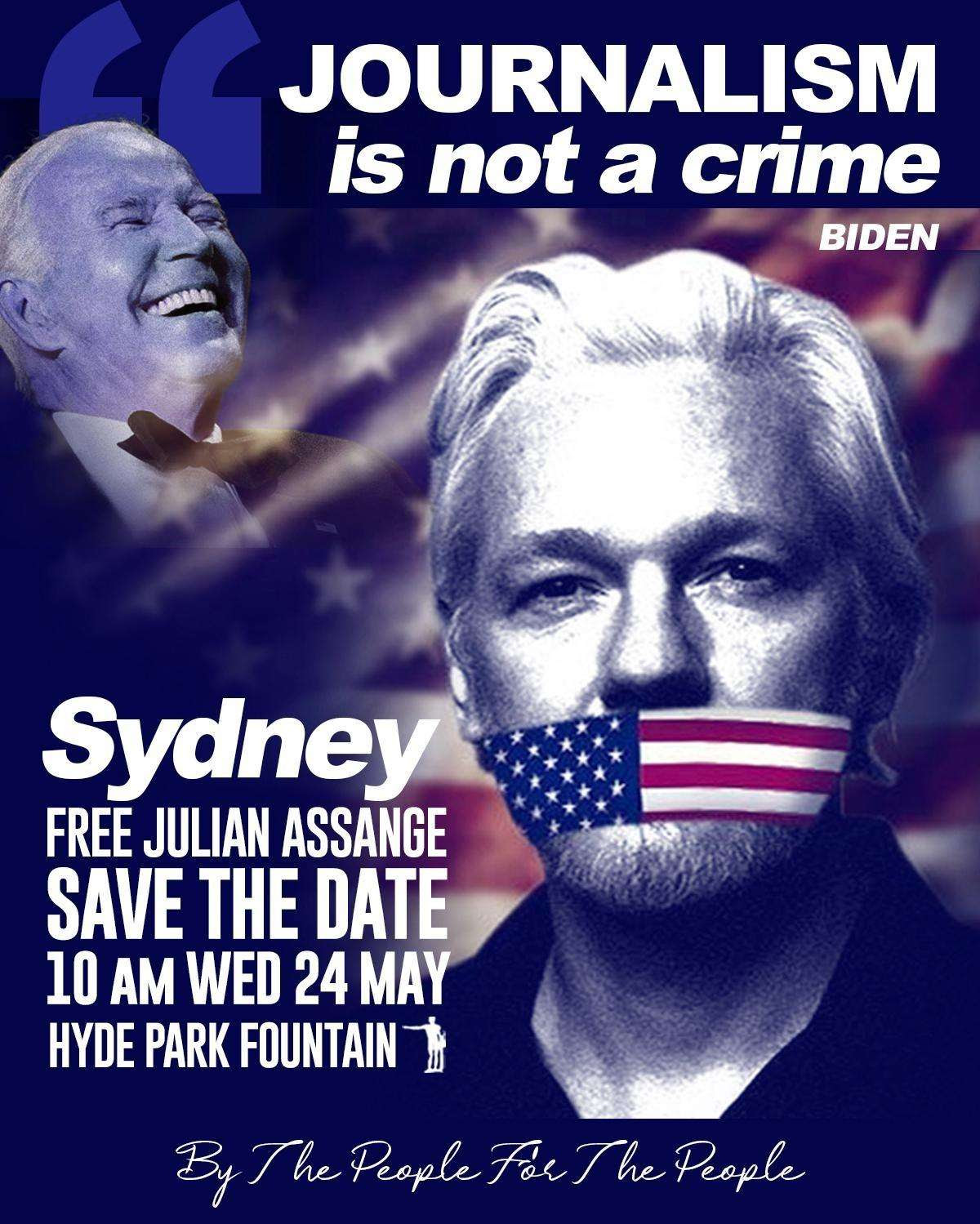 You'll notice the rally on May 24 that I've added above. It's timed to coincide with the visit of US President, Joe Biden. I hope to be speaking at the event and I trust that Joe will be listening carefully. In truth, the greater we are in number, the more chance we have of making a difference, so please set that date aside if you can.
In closing, I pray for a happy Mother's Day for all my mothers in the faith, and for all my sisters who are mothers. May the Lord bless and strengthen you for the work to which you have been called.
Your brother in the Good Fight,

www.fatherdave.org
www.fighting-fathers.com
www.holytrinity.org.au
www.binacrombi.com.au
www.israelandpalestine.org
www.prayersforsyria.com
www.dulwichhillgym.com
www.boxersforpeace.com
Preacher, Pugilist, Activist, Father of four