(Last Updated On: September 9, 2023)
"Owe no one anything, except to love one another; for the one who loves another has fulfilled the law. The commandments, "You shall not commit adultery; You shall not murder; You shall not steal; You shall not covet"; and any other commandment, are summed up in this word, "Love your neighbour as yourself." Love does no wrong to a neighbour; therefore, love is the fulfilling of the law." (Romans 13:8-10)
Greetings, Fighter.
I wanted to give a little space to Saint Paul today. In our weekly readings, we've been working our way through Paul's Letter to the Romans for fifteen weeks now! I'm afraid I've given it scant attention. It's just that Paul can be so difficult. Even the Apostle Peter said so:
"[Paul's] letters contain some things that are hard to understand, which ignorant and unstable people distort … to their own destruction." (2 Peter 3:16)
It's not that I fear our team distorting Paul to their own destruction. I struggle with Paul myself. The man was a Pharisee (Acts 23:6), educated by the great rabbi, Gamaliel (Acts 22:3). His mindset and language are (literally) foreign to me, and hence his train of thought can be difficult to follow. Yet here, at the end of his longest and most complicated letter, Paul spells out the end point of all his meanderings, and it is so simple. We just need to love one another! "Love", Paul says, "is the fulfilling of the law." (Romans 13:10)
To say that 'love is all you need' doesn't sound too radical to any of us brought up on the anthems of The Beatles. Even so, for Paul and his contemporaries, this formula must have seemed not only radical but irreligious, for us religious folk don't determine the will of God by consulting our feelings. We consult our Scriptures.
You may remember that scene from Monty Python's 'Life of Brian' where Brian and his mother turn up to a stoning where some poor fellow is to be executed for taking the Lord's name in vain. Brian asks, "Why can't we take the Lord's name in vain, mum?" She answers, "Because it is written. That's why." And that's how we 'People of the Book' (Christians, Muslims and Jews) discern God's will. We look at what is written in our sacred texts.
Why do we circumcise all our male children? Because it is written (in Genesis 17:10). Why aren't we allowed to work on the Sabbath? Because it is written in Exodus 20:8). Why can't we allow same-sex marriages? Because it is written (or we're pretty sure it is). I once met a woman who founded an amazing Christian fellowship in my area and had been pastoring it successfully for many years until her congregation decided that, on account of her being a woman, she wasn't allowed to be their leader. Why not? Because it is written (in 1 Timothy 2:12).
I don't mean to be cynical about what is written. If we don't take our sacred texts seriously, we can end up just doing what is right in our own eyes, resulting in chaos (Judges 17:6). Indeed, the whole point of this post (and of all my posts) is that we have a lot to learn from what is written. Even so, it's some of these very things that are written in our sacred text, such as these verses from Romans 13, that tell us that we also need to go beyond what is written and assess things on the basis of love.
Paul's reduction of the Torah to the law of love seems to make everything so simple. In reality though, it makes everything more complicated. For students of Saint Paul, and for all followers of Jesus, what is written is essential but not sufficient. Ultimately, in every situation, we also need to do the hard work of discerning what is the most loving thing to do, for it is only love that fulfils the law (Romans 13:10).
Our Sunday Eucharist
We had a very special Father's Day Sunday Eucharist last week. What made it especially special for me was having my darling daughter, Fran, alongside me.😊
Indeed, it looked like it was only going to be me and Fran on the panel for a while. Tom is currently in Iraq and Dave Baldwin was having Internet issues. We started with just the two of us but, happily, David was able to troubleshoot his connection problems in time to do the first reading.
My other highlight last Sunday was the passionate homily from our friend, Stephen Sizer, on Paul's letter to the Romans, chapter 12. As only Stephen can, he managed to connect Paul's teaching in Romans with contemporary human right issues in Israel-Palestine. Stephen is never one to shy away from controversy. If only he'd been a boxer. He would have been formidable!
This coming Sunday I look forward to having Father Mark and Rob Gilland back on the panel with me, and I'm pretty confident that we'll get a pre-recorded reflection from Joel Jammal this month too.
Speaking of Rob and Mark, I want to give my sincere thanks to both these brothers as they are going to run our Sunday Eucharist while I am in the UK later this month.
Yes, I'm heading to England with Joy in the latter part of September and will probably miss three Sundays in a row. I'll tune in remotely if I can, but our Sunday midday broadcast translates to 3 am Saturday, London time. I can't guarantee that I'll be there, and I seriously doubt that I would be capable of coordinating the broadcast, if I was. Thank you, Rob and Mark, for offering to take the reins.
Anyway, I'm here for another two Sundays before I go, so do join Rob, Mark, Joel and myself this Sunday from around 11.45 am via thesundayeucharist.com or via Facebook , YouTube, Twitter or LinkedIn. or Streamyard.
Let me work your corner.
If you'd like to see this work continue, please click here to make a one-off donation, or, if you can afford a monthly contribution, sign up at Patreon.com to either:
Middleweight – $10/month (community mentoring)
Enrol in the Fighting Fit training program
Access member-only training videos
Engage in the members-only forum (see below)
Super-Middleweight $50/month (remote mentoring)
All of the above +
One-on-one mentoring via email, phone, or Skype
Heavyweight – $100/month (in-person mentoring)
All of the above +
Unlimited training with Father Dave's Old School Boxing Academy
Superheavyweight – $200/month (intensive in-person mentoring)
Every dollar helps keep the wheels turning – the websites, the newsletters, the broadcasts, the boxing club and the bush camp. Sign up at Patreon.com.
What's On?
I have a rather unusual request to close on today. Fran and I need someone to look after our bunny rabbit while I am in the UK.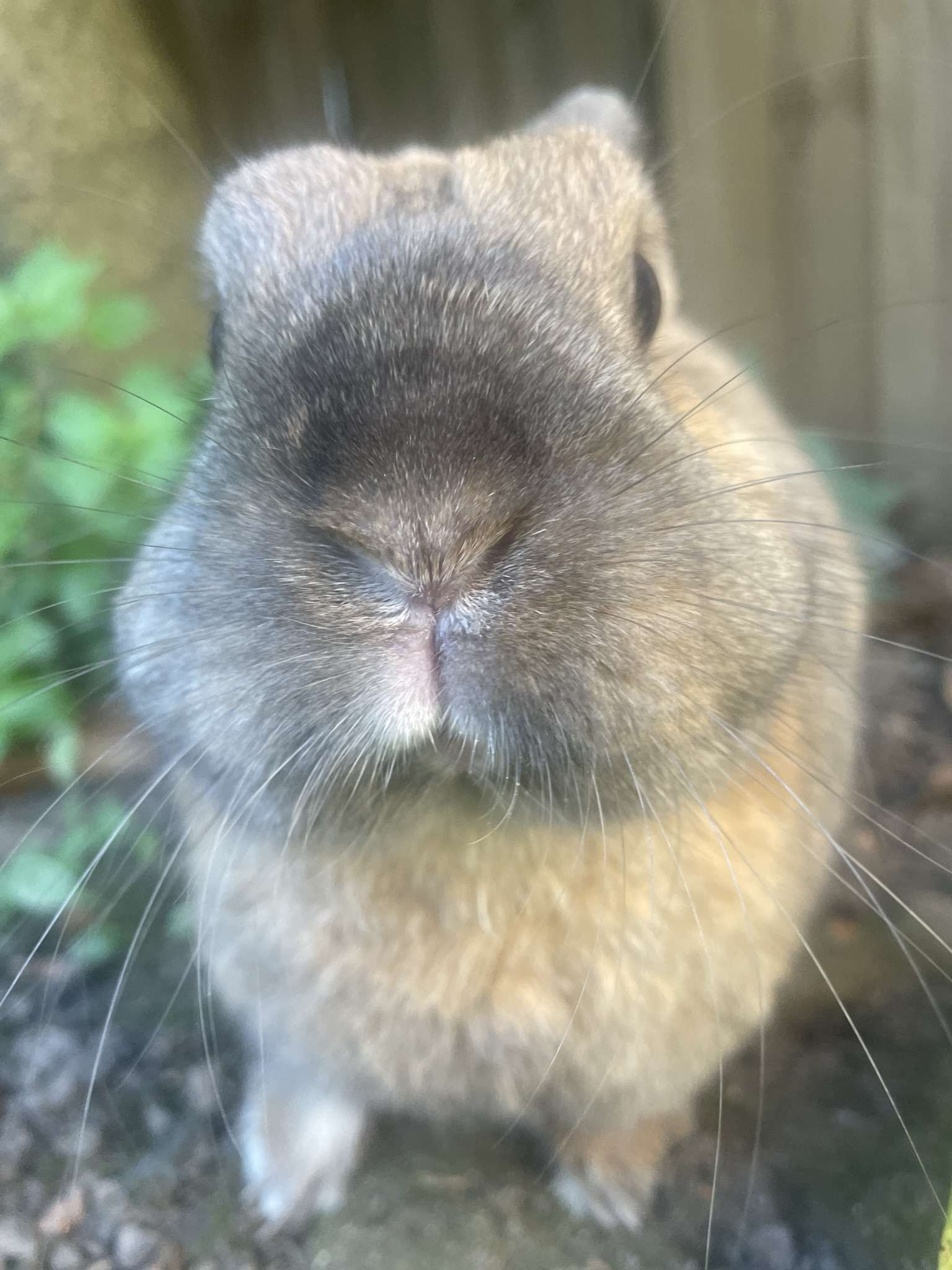 I'll be travelling between September 19 and October 13. Bunny doesn't require a lot of attention, but she won't survive that long without someone to keep her supplied with kale, hay and fresh water. I'm hoping that there is someone on the team who lives reasonably nearby and who is willing to take her in.
I appreciate that most animal lovers already have pets such as dogs, cats, snakes, or other animals that eats bunnies. I appreciate that you can't help us. I'm sure though that there's somebody out there though who is currently pet-less and would love nothing better than three weeks of bunny therapy. Let me know.
May the Lord bless and strengthen you for the work to which you have been called.
Your brother in the Good Fight,

www.fatherdave.org
www.fighting-fathers.com
www.holytrinity.org.au
www.binacrombi.com.au
www.israelandpalestine.org
www.prayersforsyria.com
www.dulwichhillgym.com
www.boxersforpeace.com
P.S. In case you're wondering who that handsome Sri Lankan fellow is in the pic with me below, that's Rev. John Jegasothy – a long time friend, colleague and all-round great guy. Expect to see him soon on the panel of The Sunday Eucharist. 🙂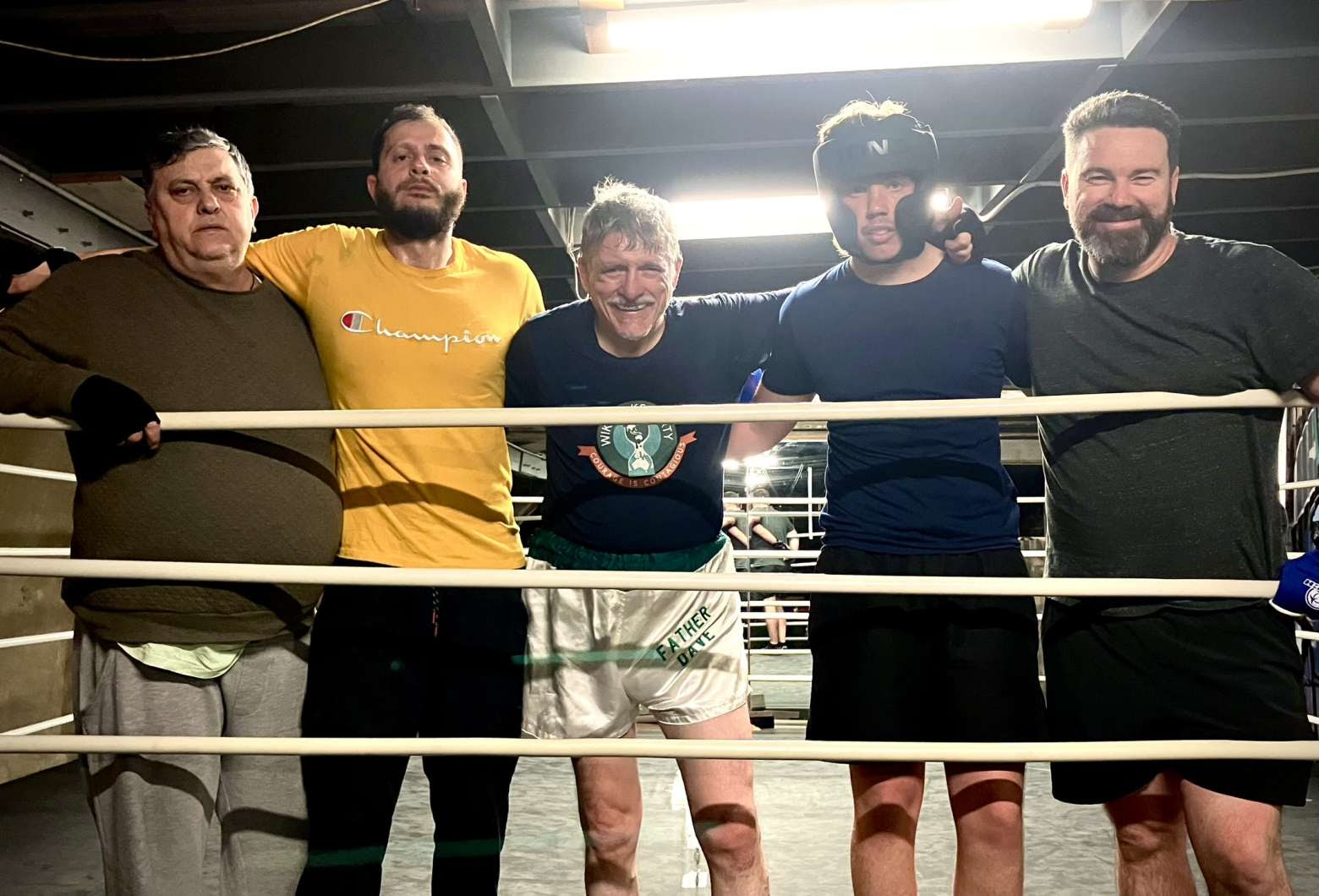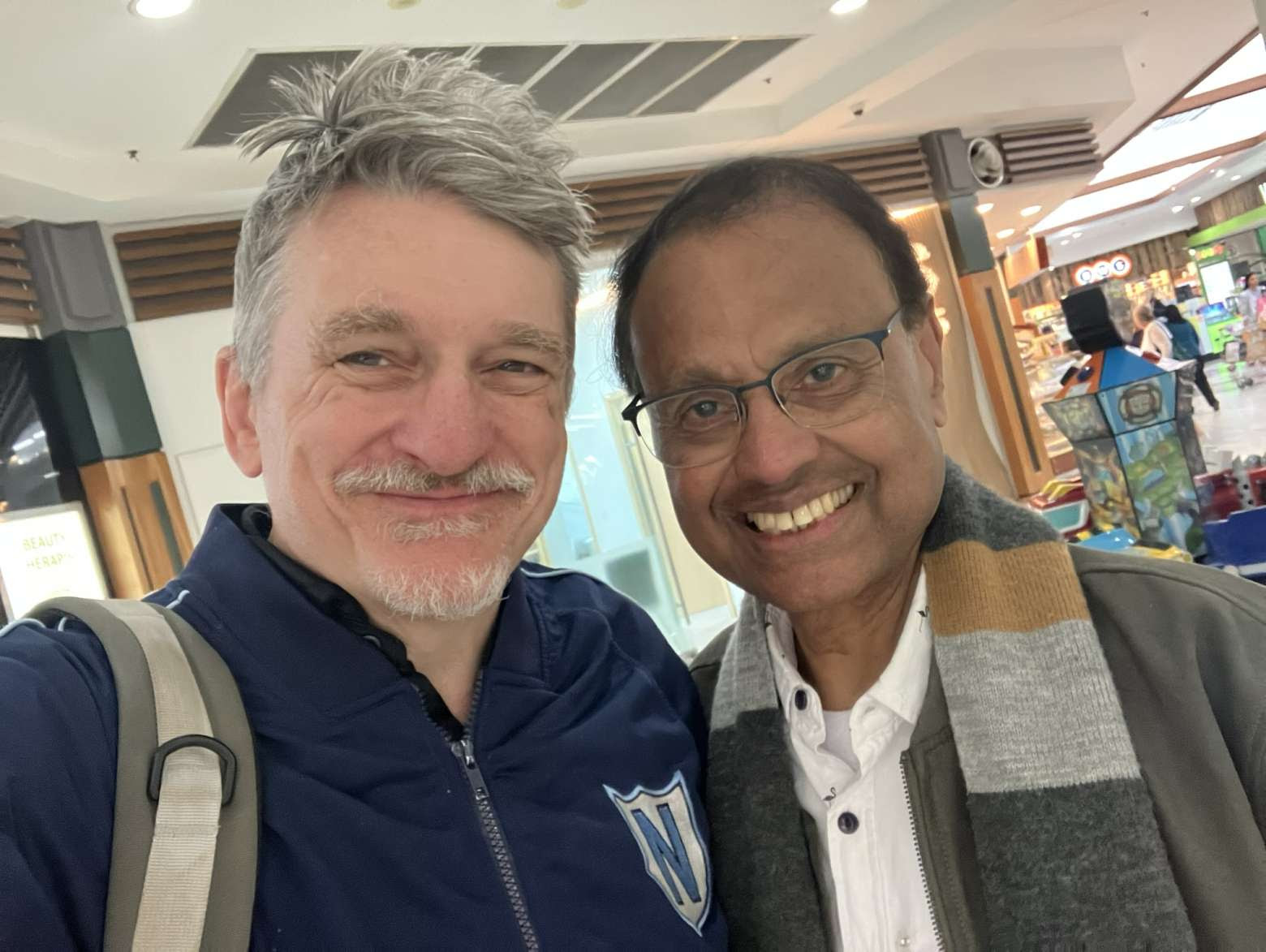 Preacher, Pugilist, Activist, Father of four