(Last Updated On: October 28, 2023)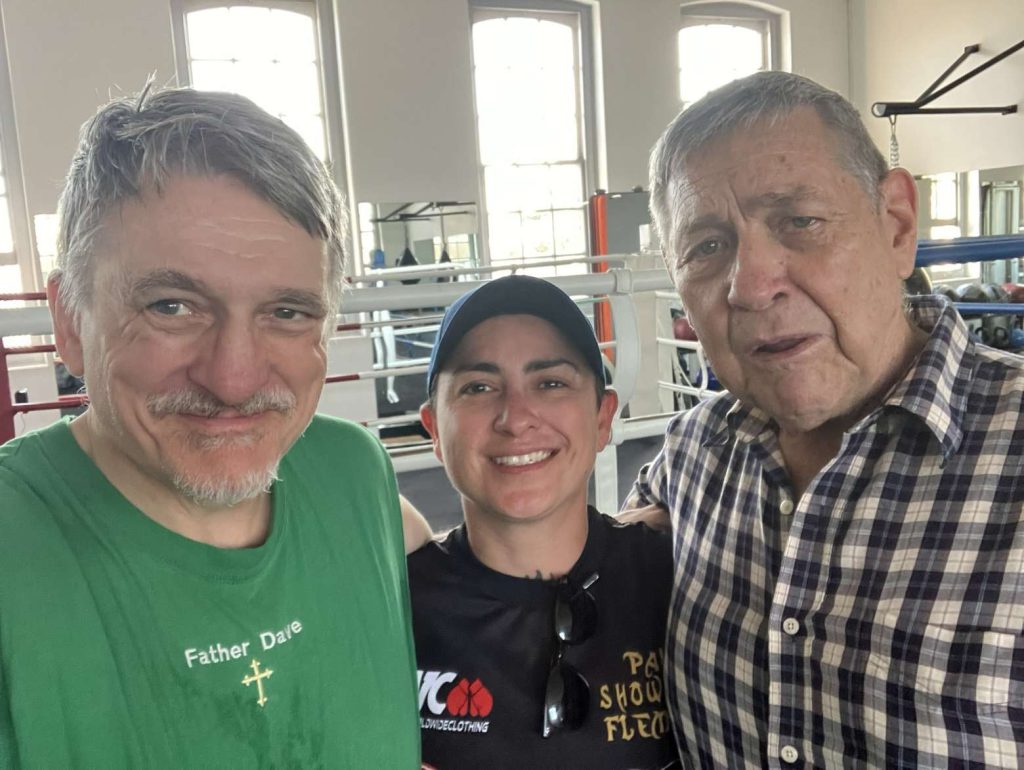 A great first week of boxing at Balmain PCYC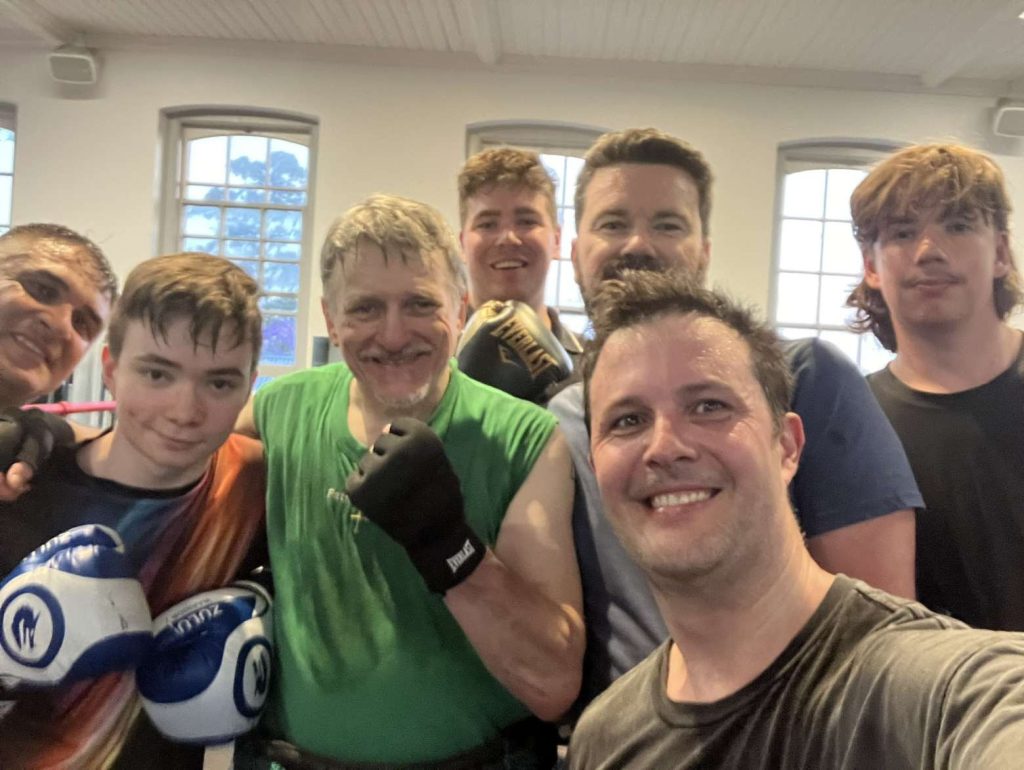 A great first week of boxing at Balmain PCYC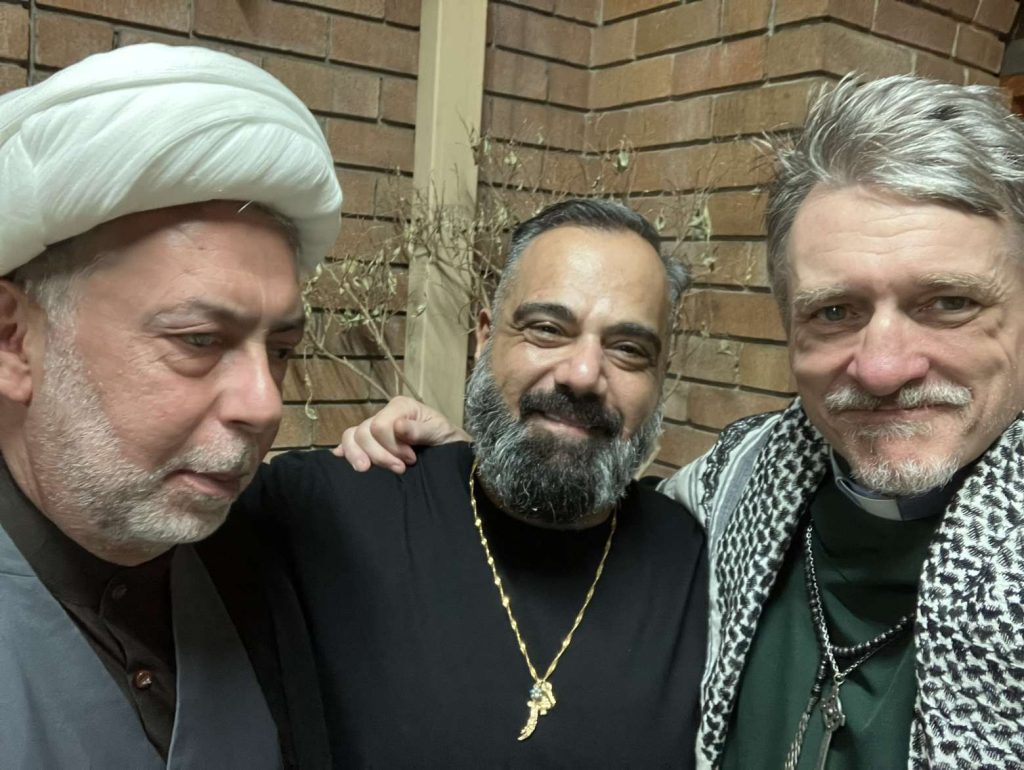 A prayer vigil for Palestine at the Melkite Cathedral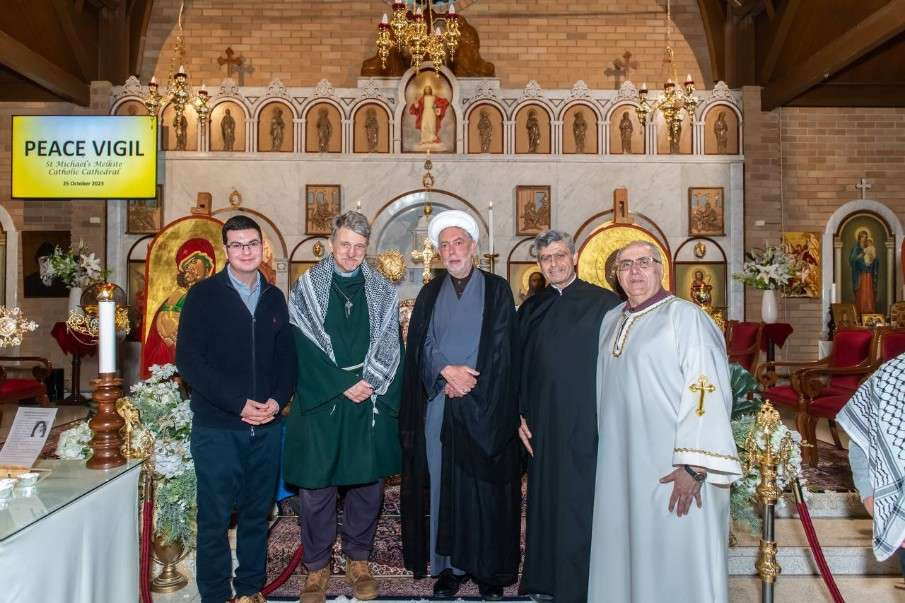 A prayer vigil for Palestine at the Melkite Cathedral
'You shall love the Lord your God with all your heart, and with all your soul, and with all your mind.' This is the greatest and first commandment. And a second is like it: 'You shall love your neighbour as yourself.' On these two commandments hang all the law and the prophets." (Matthew 22:37-40)
Hi Fighter,
These words from Jesus come in response to a lawyer asking Him which commandment in the Torah He considered the most important. The answer seems so obvious. Was this another trick question? It's all about love! Doesn't everybody know that?
I don't think it was a trick question, and I don't think the answer would have been obvious to the lawyer. 'All you need is love' is a great title for a song, but it's not an especially religious concept.
One of my favourite lines from The Simpsons comes from Reverend Lovejoy in response to Lisa asking him if there was any particular part of the Bible that she should read. His response – "It's all good" – is probably the same one the lawyer would have given. Which commandment is the greatest? They're all good.
If God tells us to do something, isn't that all we need to know? If God commands both that we don't eat pork and that we don't murder, who is to say that either one of these commands is more important than the other? It's not up to us to read the mind of God, is it? Our job is simply to obey. A lot of religious people do think like this, and I believe it's very dangerous.
I was told by a friend in Israel that Evangelical Christians there were responding to the surge in violence with, "Don't worry. It's just the beginning of Armageddon". In truth, if it is the beginning of Armageddon then we have plenty to worry about. Even so, what concerns me here is the mentality that takes everything in the Bible at face value and sees it as ungodly to question the text. 'If God said it, our job is simply to do it, not to question it'.
Jesus did not take this approach to the Torah. On the contrary, He questioned everything and was constantly criticised by His religious peers because He seemed to pay scant attention to some of God's laws, such as the command to rest on the Sabbath. When questioned, Jesus said things like "The Sabbath was made to meet the needs of people, and not people to meet the requirements of the Sabbath" (Mark 2:27). There was a reason God gave that law, and the need for obedience had to be assessed in the context of its greater purpose.
There is a logic to the law of God, and it is a logic of love. In the New Testament, the fact that "it is written" is never in itself seen as a justification for unquestioning compliance. How does what is written connect to the law of love, for, in the end, 'all the law and the prophets' are rooted in love (Matthew 22:40)?
These are scary times, and the people who scare me most right now are religious people. I'm hearing plenty of religious voices at the moment, appealing to Scripture to justify their acts of theft, oppression and violence. What I don't hear is people asking the question that Jesus keeps bringing us back to – 'what is the most loving thing to do?' For in the end, love is what it is all about, for God is love (1 John 4:8).
Our Sunday Eucharist
We had a great line-up for last Sunday's Eucharist. We had Andrews Madry and Logan, along with Leonard Nimoy (previously known as 'Doug'). The reason for the name-change had to do with the Exodus reading which the man previously known as Doug thought was about Moses 'going where no man had gone before'.
We also had an extensive discussion of Bob Marley (to which I couldn't contribute anything) and an update from Doctor Madry on his part in the delegation to Canberra of the Australian Medical Professional Society. They were there to petition the government concerning the current number of excess deaths in this country. It seems that Andrew and the team were very successful and that a proper government enquiry is now back on the agenda. You can read more about that here.
I've also included in the video this week a few minutes from our post-Eucharist chat where Andrew Logan gave us details of the 'Science and Freedom' conference that his partner, Gigi Foster, is organising for November 18 to19 at NSW University. It's an exciting event that I think a number of us are going to want to be involved in. I also give some details there on the upcoming webinar with Brother Peter Bray from Bethlehem University. More details on that below.
This coming Sunday I'll be back in the bush, and I hope to be joined by both Sam and my old friend, Rev. John Jegasothy. John and I worked alongside each other for many years in the Dulwich Hill area. He was pastoring the Uniting church there while I pastored the Anglicans. John is Shri Lankan and has had a wonderful history of working with Shri Lankan refugees. I very much look forward to having him join Sam and myself on the panel on Sunday. I think we will all benefit from his insights.
Please tune in, as usual, from around 11.45 am via www.thesundayeucharist.com or via Facebook , YouTube, Twitter or LinkedIn. or Streamyard.
Let me work your corner
If you'd like to see this work continue, please click here to make a one-off donation. If you can afford a monthly contribution, sign up at Patreon.com and choose either:
Middleweight – $10/month (community mentoring)
Enrol in the Fighting Fit training program
Access member-only training videos
Engage in the members-only forum (see below)
Super-Middleweight $50/month (remote mentoring)
All of the above +
One-on-one mentoring via email, phone, or Skype
Heavyweight – $100/month (in-person mentoring)
All of the above +
Training with Father Dave's Old School Boxing Academy
Superheavyweight – $200/month (intensive in-person mentoring)
Thank you for your support. Every dollar helps keep the wheels turning – the websites, the newsletters, the broadcasts, the boxing club and the bush camp.
What's On?
You'll notice the webinars on the calendar above, alongside the regular boxing and bush adventures. I mentioned last week the possibility of a link up with Brother Peter Bray from Bethlehem University. This is now scheduled for Wednesday at 5 pm (Sydney time). It will be early morning for Brother Peter, and I am deeply grateful to him for making space for us during this traumatic time in Palestine.
To join us on Wednesday you must register here. Anything to do with Palestine is sensitive at the moment so I'm not broadcasting this through any social media channels. This is an in-house session, only accessed through registration. This should screen out anyone who might disrupt the meeting. Once you've registered, you'll be given a link. As with our Sunday Eucharist, you'll be able to submit live questions and comments and interact directly with Brother Peter.
Join us if you can. Peter is doing his best to be faithful to Christ at this difficult time. This is our opportunity both to learn from him and to give him some encouragement. You can learn more about Brother Peter on the Bethlehem University website.
The other webinar mentioned above is on Saturday night at 11.30 pm. I appreciate that the time is better suited to the group who are hosting it in Indonesia than to those of us in Australia. Even so, this time may work well for some of our Fighting Fathers in other parts of the world.
I only met Dr Ma'ruf of the Global Thinkers Institute this week, yet we've already done two interviews together. I'm posting both of them below, and I'm looking forward to this next webinar on Saturday night. Do join us if you can. I think you'll enjoy meeting Dr Ma'ruf. Connecting with good people like this has been a wonderful silver lining to the dark cloud of violence sweeping the Middle East.
And while I'm on the subject of Palestine, I've just been contacted by a friend from the other side of the world, inviting me to be part of an international caravan of peace, travelling to Palestine to help stop the violence. I said 'yes' without hesitation and have now been asked to enlist others. Let me know if you're keen.
I'll leave it there today. It's been a big week, filled with prayer and anguish, and I'm not anticipating a drop in the intensity any time soon. May the Lord bless and keep us all as we strive to be true to the work to which we have been called.
Your brother in the Good Fight,

www.fatherdave.org
www.fighting-fathers.com
www.holytrinity.org.au
www.binacrombi.com.au
www.israelandpalestine.org
www.prayersforsyria.com
www.dulwichhillgym.com
www.boxersforpeace.com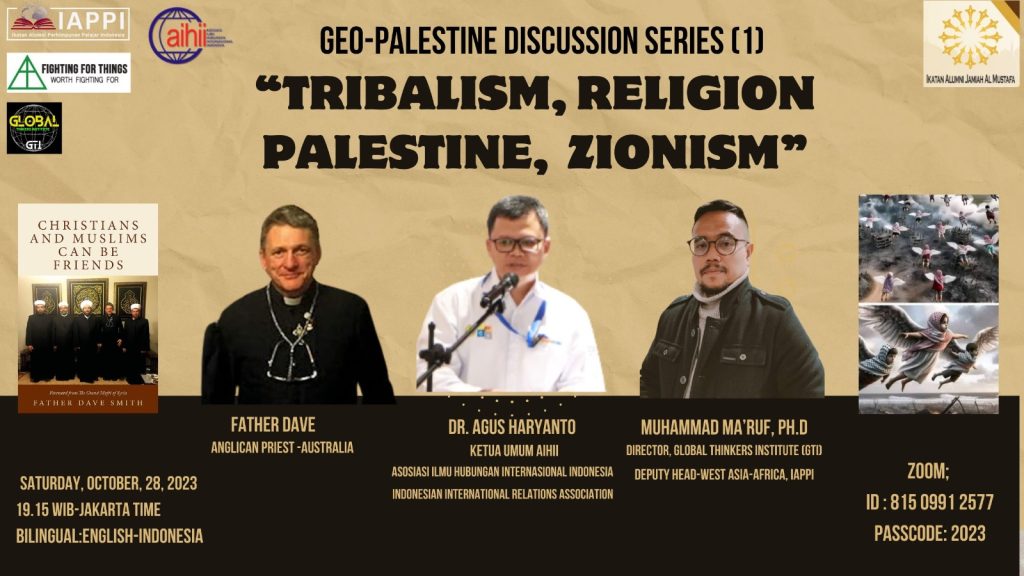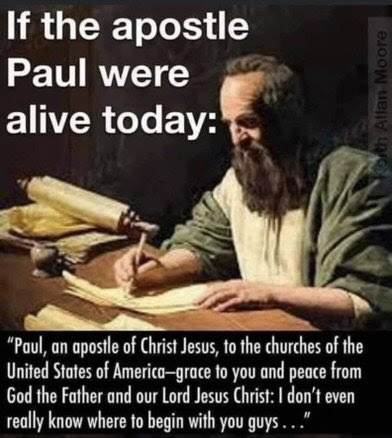 Preacher, Pugilist, Activist, Father of four