with Dr Hassoun - the Grand Mufti of Syria - in Damascus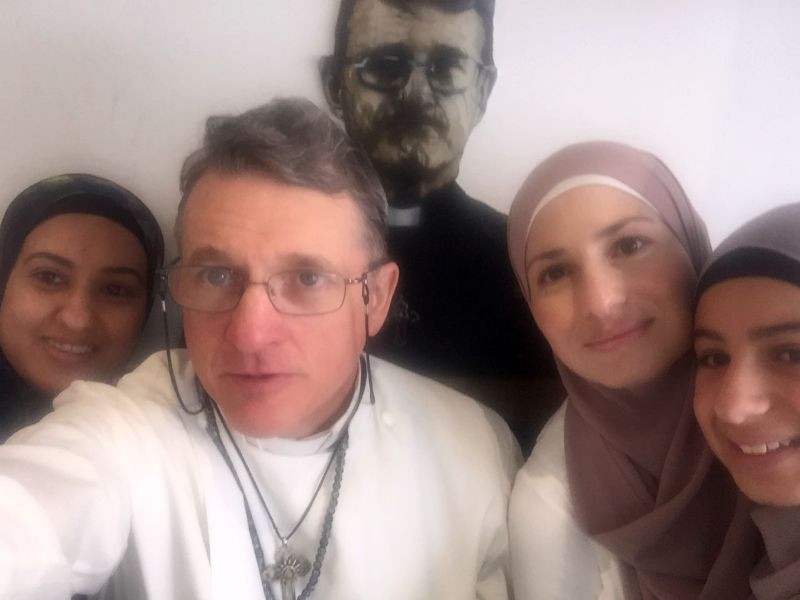 with Lina Jebeile and friends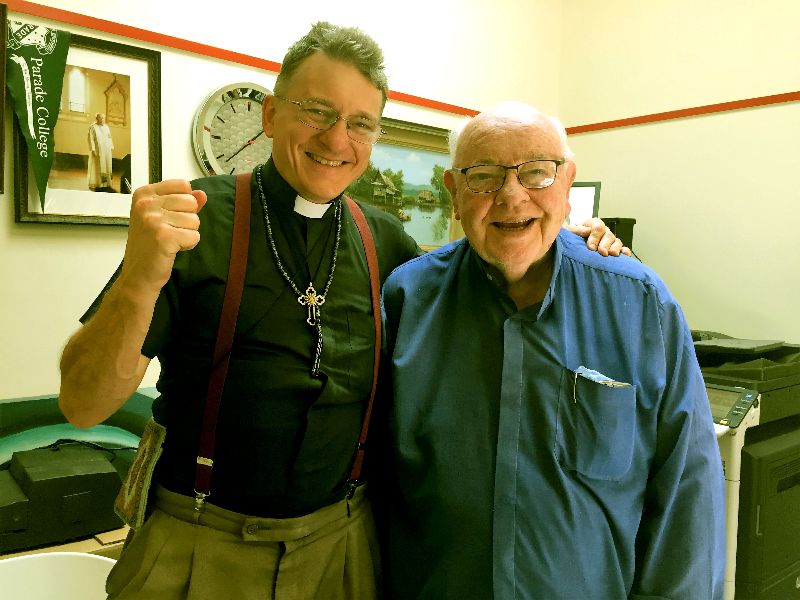 with Father Bob Maguire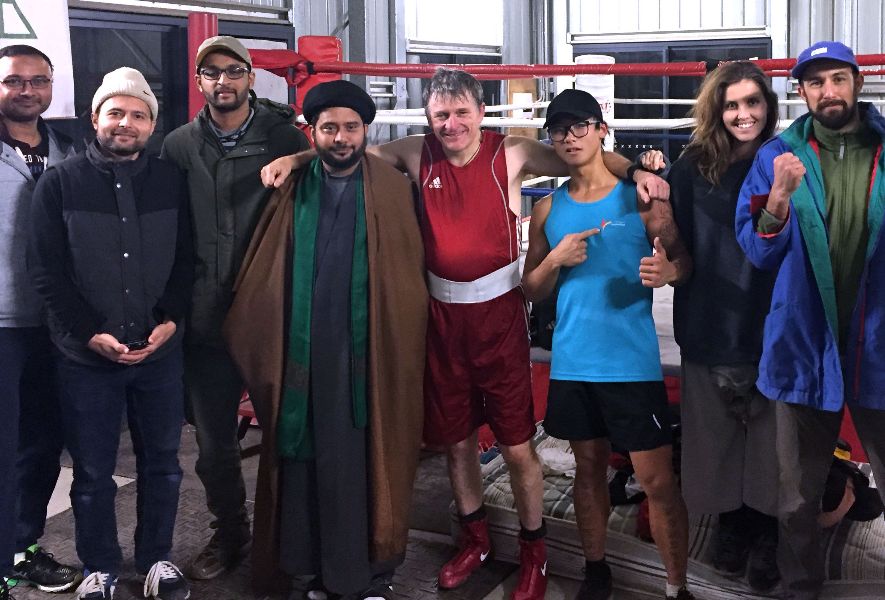 with Syed Shoaib Naqvi and the team at Binacrombi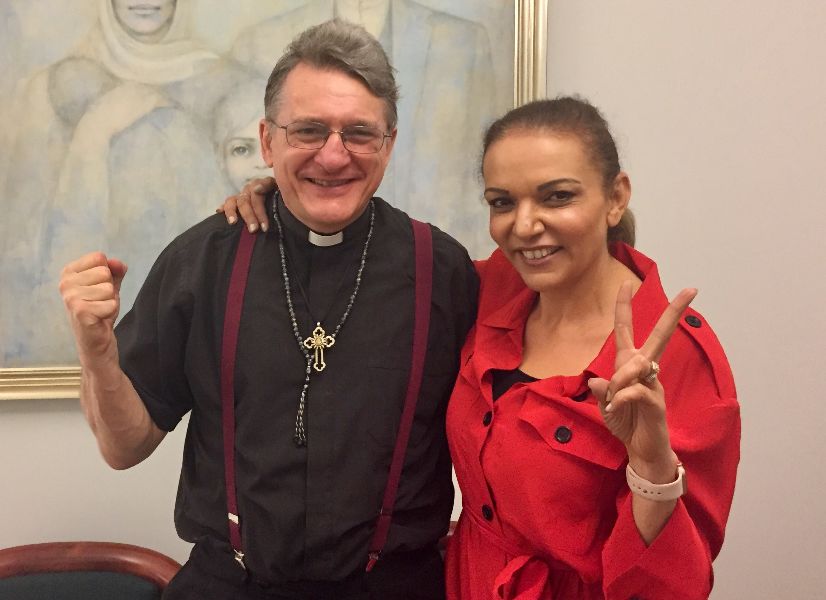 with Dr Anne Aly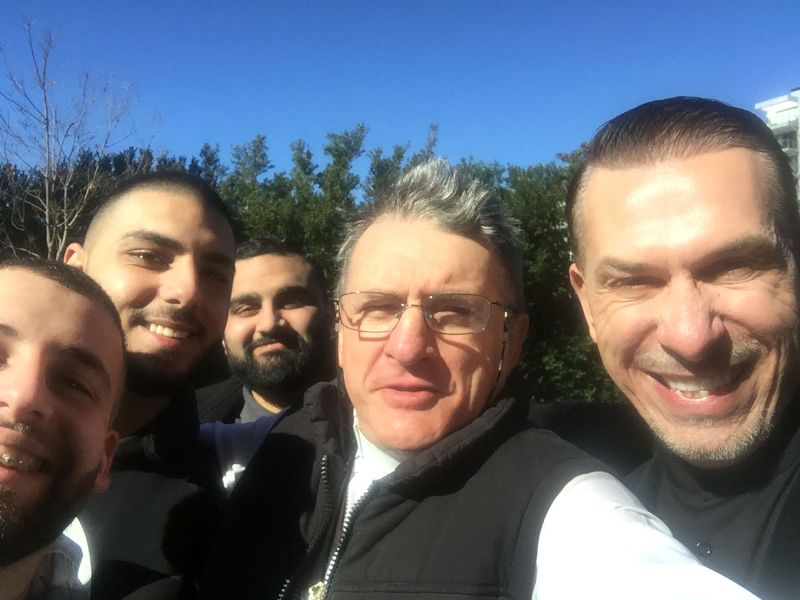 with Sheikh Jehad Ismail and freinds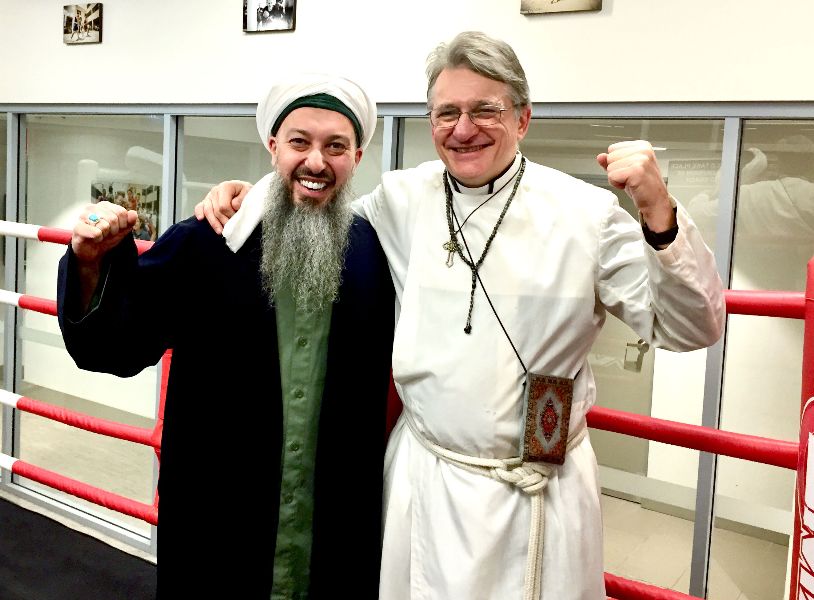 with Dr Nour Kabani
with Mehmet and Ahmet - the Affinity team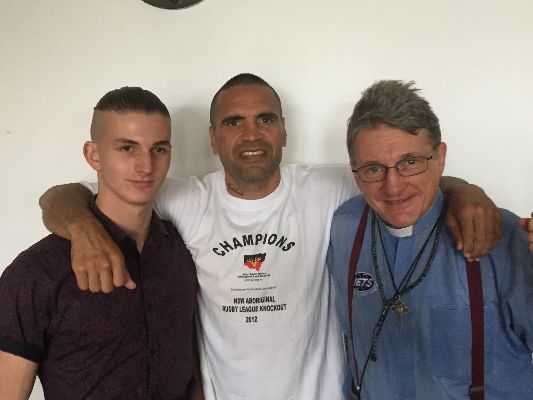 with Anthony Mundine and my son, Soren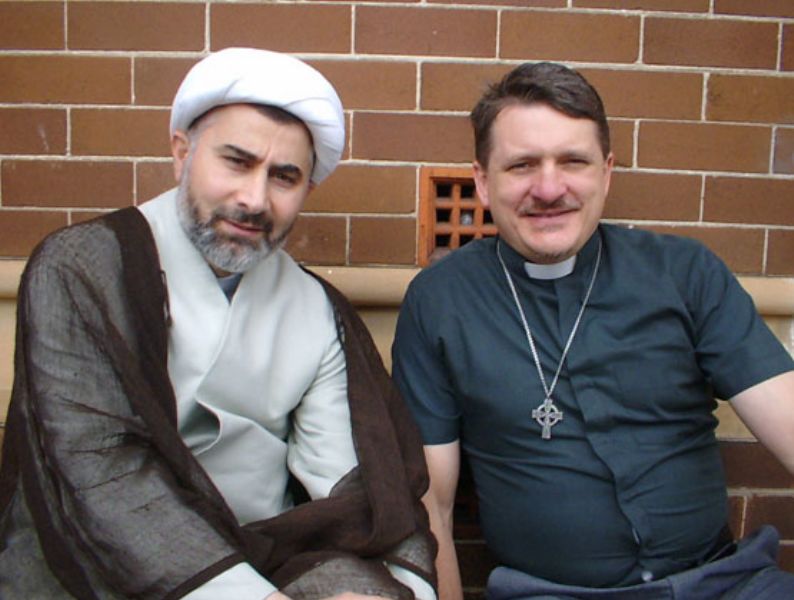 with Sheikh Mansour Leghaei
..H


Hi Fighter,
After many years of writing, interviews, collecting photos and battling bureaucracies, the day of my book launch is almost here. It is this Saturday, November 28th, 2020.
If you'd like to join me in person at the Trinity's Community Centre in Dulwich Hill, you'll need to email me to see if there's any room left. We were full, then we had a few pull out, so … email me. Unfortunately, COVID restrictions mean we have to keep numbers strictly limited, but if you can't be with us in person, you can join the live stream. 🙂
My plan is to broadcast the entire 3-hour event on my Facebook page. You can register, if you like, via the Facebook event page, but that's not essential. We will begin at 6.30 pm in the boxing ring with Anthony Mundine, Billy Dib, Sol Haumono and me. We'll do a few friendly rounds and chat to camera. We'll then retire to a more relaxed seating area, enjoy some hummus and other halal nibbles, and keep chatting.
Between 6.30 and 9.30 pm I plan to interview ten people in total, including the boxers, Dr Anne Aly (Australia's first Muslim woman MP), Father Bob Maguire, and my oldest and dearest Muslim friend, Sheikh Mansour Leghaei. I don't expect many of you to tune in for the entire broadcast, but I hope that you all can be there for some of it.
And I will be asking for one big favour from everybody – whether you can make it in person or via Facebook or even if you can't connect at all on the night. Buy a book!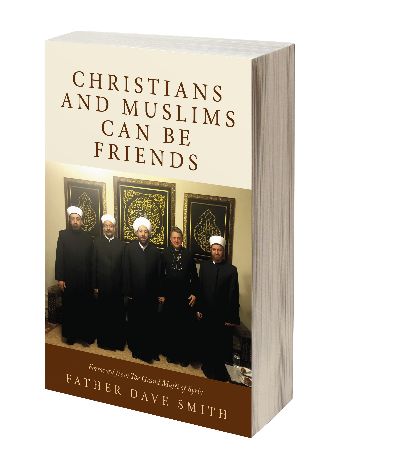 It's a big ask, I know, but the request doesn't stop there. I'm asking you to:
buy a copy of the book
from Amazon.com
on the evening of November 28th
The goal here is not simply to sell books. The goal is to get into the Amazon Top 100 Bestseller List for November 28, 2020. I think we need it to be November 28, U.S. time, so if you're in Sydney, wait until we start our broadcast and you should be right.
I've created a special short-cut link to the book on Amazon: www.fatherdave.org/book. That link should take you straight to the correct page.
If we make it into the Amazon Top 100 Bestsellers for the day, various good things can flow from that, all of which will hopefully result in the book fulfilling its purpose and doing some good. I'm hoping that this book will have a transforming effect on many lives, and on church people in particular. Either way, your purchase could make a big difference.
So, here's the plan:
Buy a copy of "Christians and Muslims can be friends" from Amazon.com (www.fatherdave.org/book) on November 28th.
Email me a copy of your receipt.
I will reply and send you a link to a showbag full of digital goodies!
"What can I expect in the digital goodies basket", I hear you say!
Well … It's not finalised, but at this stage I'm expecting:
A digital (PDF) copy of "Christians and Muslims can be friends"
A digital copy of my first book, "Sex, the Ring and the Eucharist"
A recipe for hummus from LIna Jebeile (of 'Make Hummus not Hate")
A copy of Dr Anne Aly's first speech in parliament
A paper from Sheikh Mansour, entitled, "Human Unity for a Sustainable Peace"
A physical copy of Daniel Priestley's book, "Key Person of Influence" (courtesy of my friends at DENT, who are the team behind the publication of my book)
Expect a few more goodies to be added to the showbag too between now and dispatch time. Either way, the value of the showbag should easily exceed your cost of purchase.
And …, of course I want to offer something special to anyone who buys extra copies of the book to share with their friends at Christmas, so …
If you buy five or more copies of the book, you will receive all of the above PLUS:
an autographed copy of the book, mailed to you at no charge, wherever you are.
If you buy ten or more copies of the book, you get all the above PLUS:
I guess the 10+ bonus works better if you live in Australia, but if you're on the other side of the world, I'll extend the offer to whatever date you are able to reach us.
OK. I'm going to wind up this post today without my usual video of my latest fight and latest sermon. If you feel you've missed out, all recent fights and sermons are archived on my YouTube channel.
I won't be doing the Binacrombi Bush Bash this Saturday (for obvious reasons), and I don't think I'll be able to do the Sunday Eucharist this week either. I'll try to resume both next week – the first Saturday and Sunday in December. For now, all my energies are going into the book launch.
Thank you for sharing this journey with me. We are on a road that has not been well-travelled of late. Our destination though is glorious. 🙂
Your brother in the Good Fight,
Dave
www.fatherdave.org
www.fighting-fathers.com
www.holytrinity.org.au
www.binacrombi.com.au
www.israelandpalestine.org
www.prayersforsyria.com
www.dulwichhillgym.com
www.boxersforpeace.com
www.warriorweekends.com
P.S. To financially support our work, please take out a monthly membership at www.fighting-fathers.com. Even a $10/month subscription will make a difference.
Preacher, Pugilist, Activist, Father of four