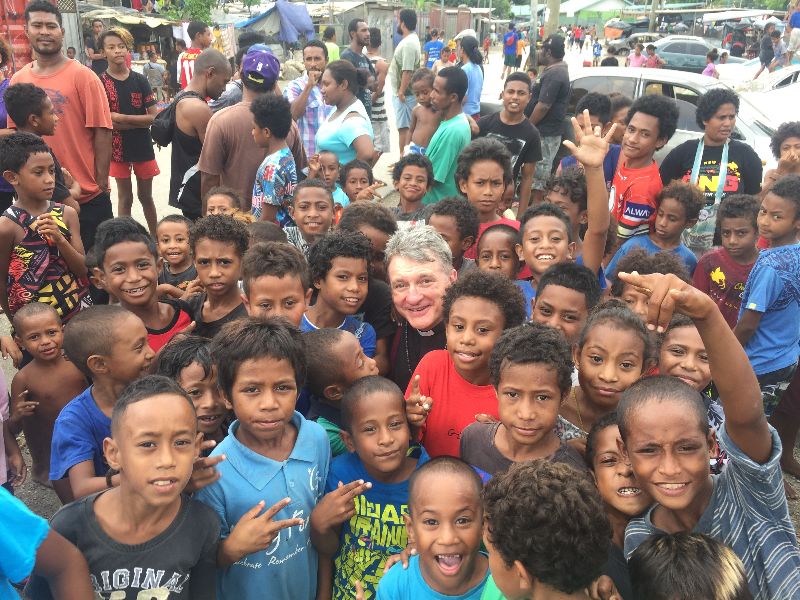 In Port Moresby - Papua New Guinea - fighting for the men of Manus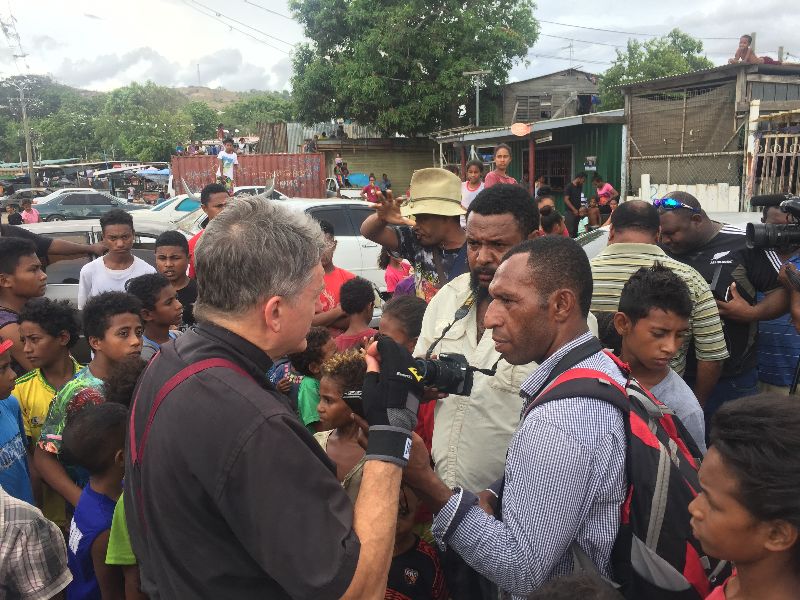 In Port Moresby (Papua New Guinea)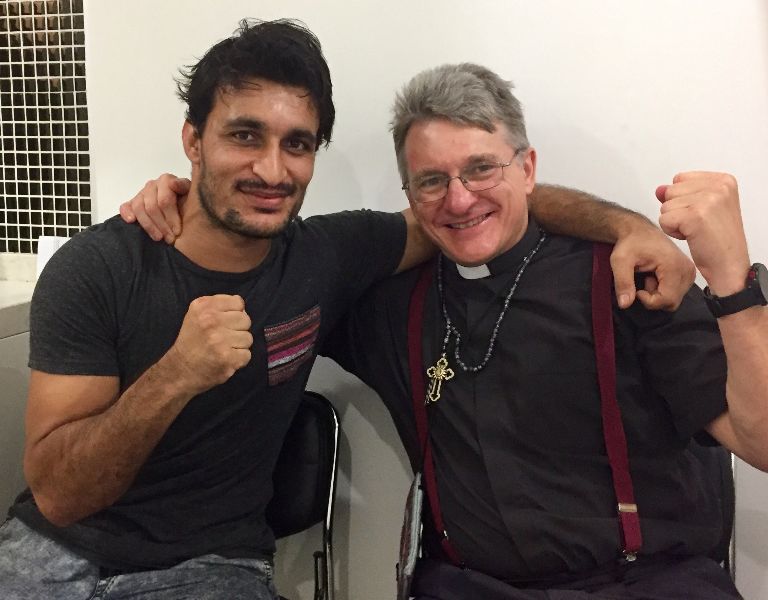 linking up with Ezatullah Kakar to fight for the men of Manus Island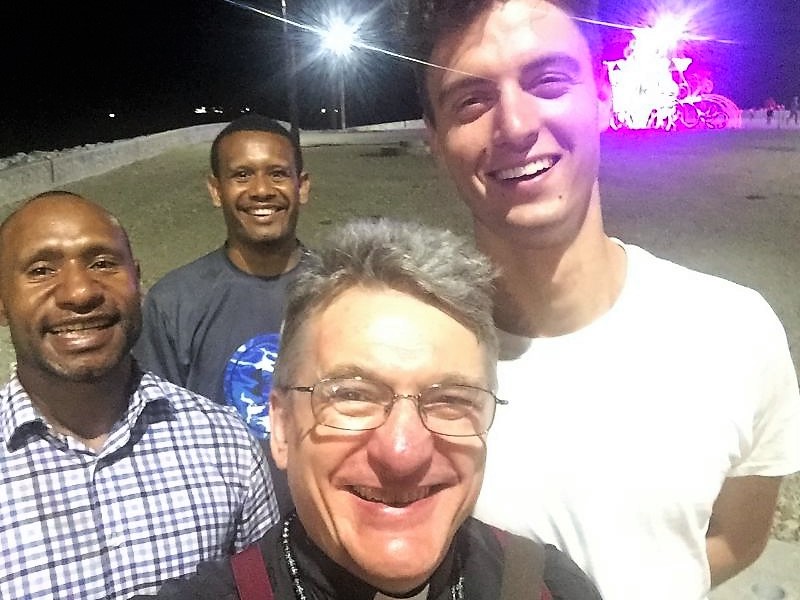 Our Port Moresby support team
meeting the local talent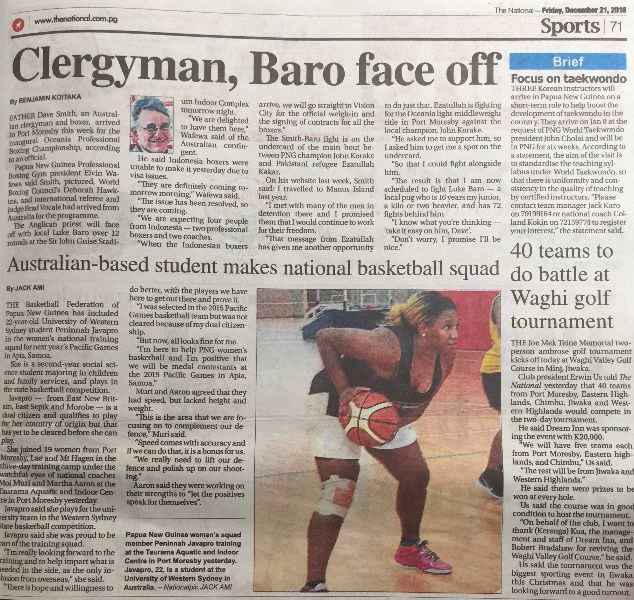 Getting ready for the big event!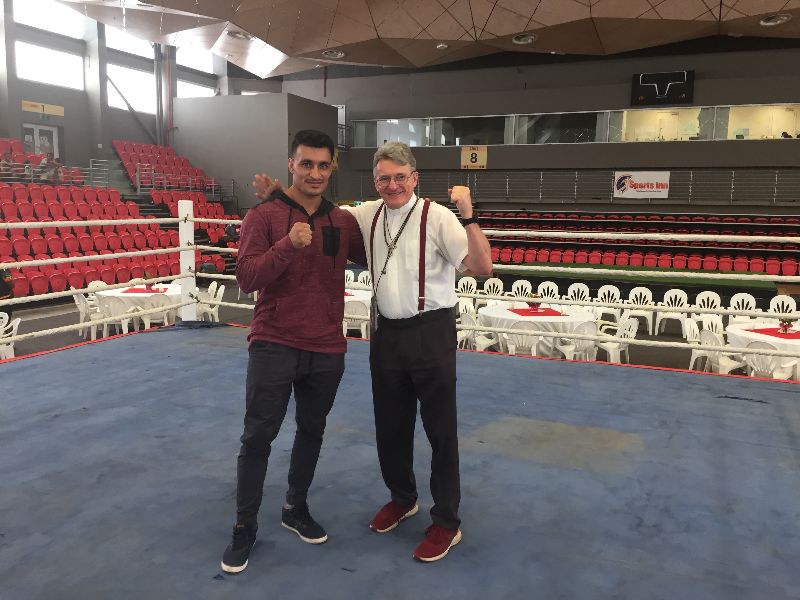 Getting ready for the big event!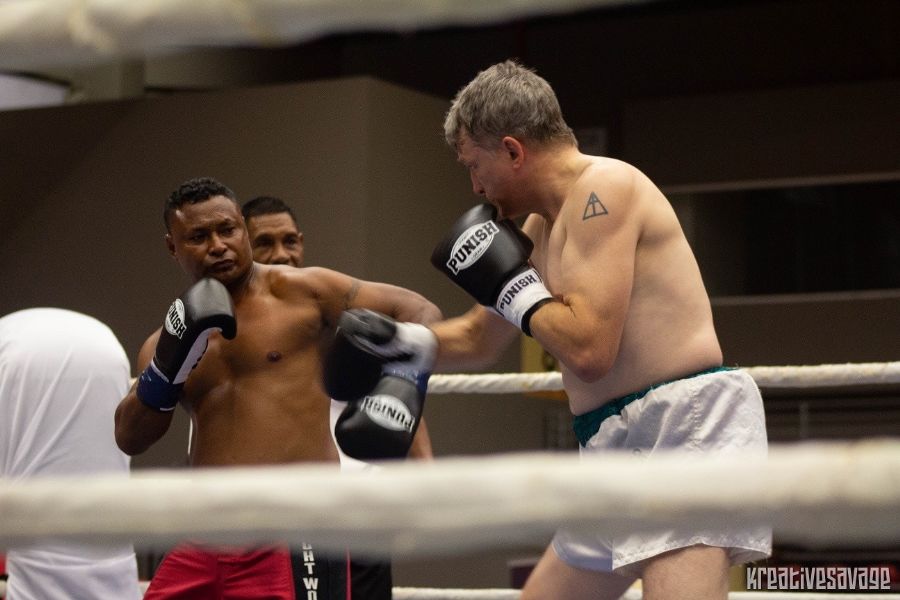 Father Dave v Luke Baro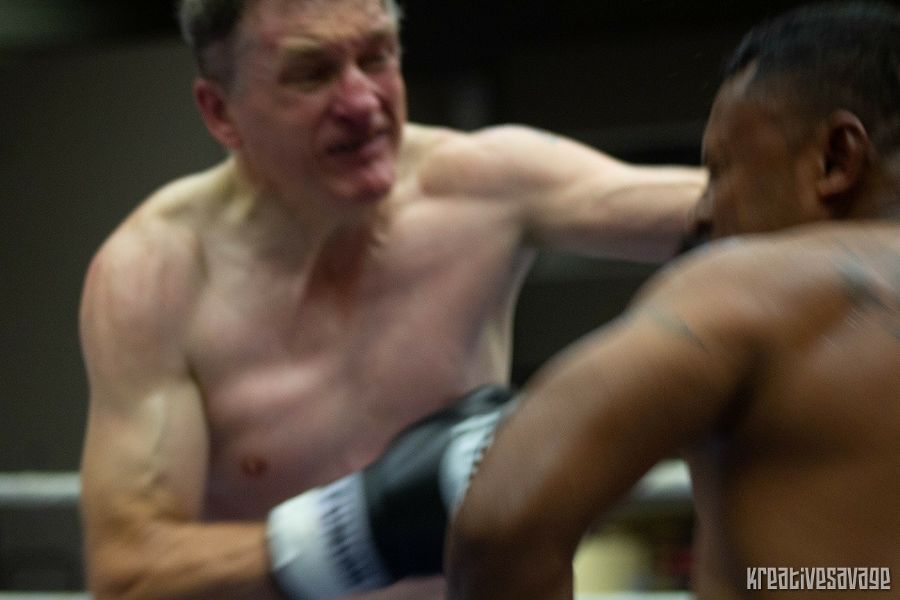 Father Dave v Luke Baro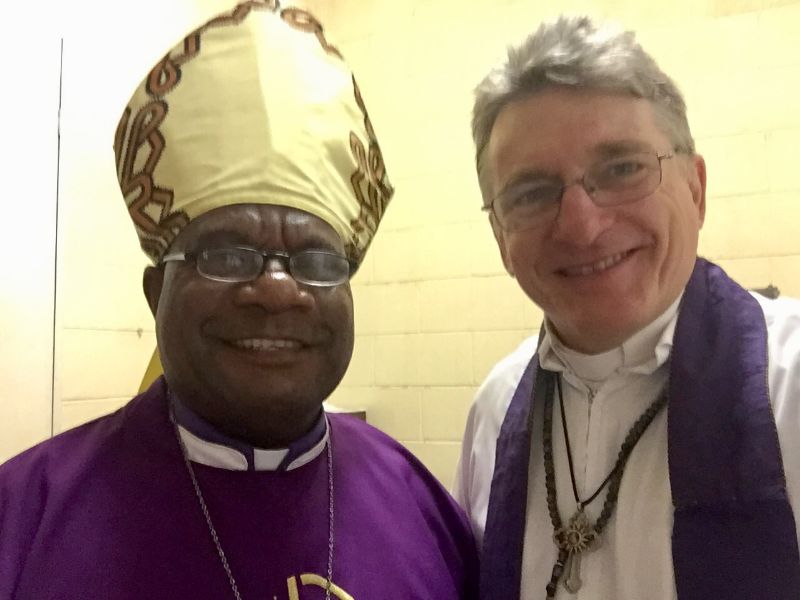 Joining Bishop Denny Guka for church the next day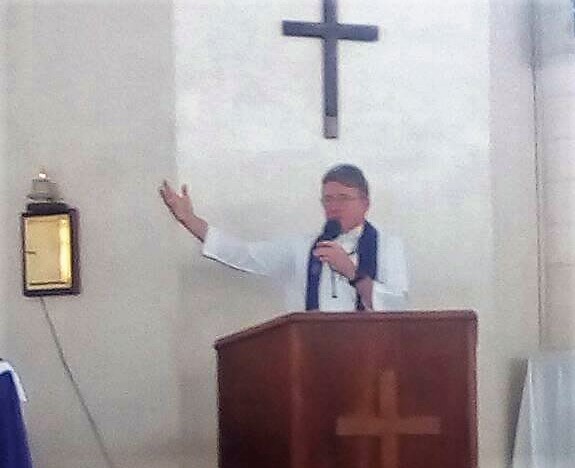 Joining Bishop Denny Guka for church the next day
The Muhammadi Welfare Association at Binacrombi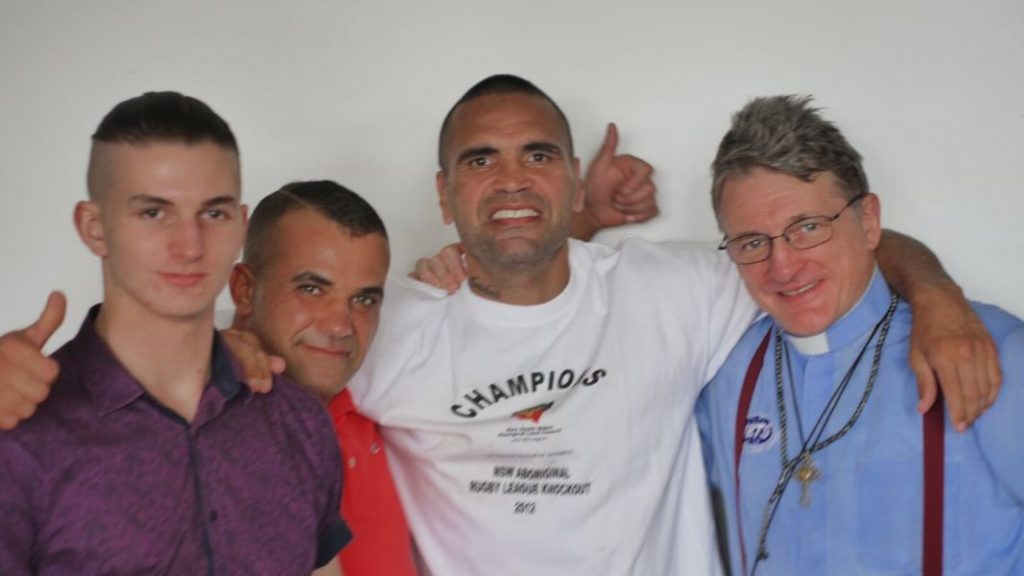 Interviewing Anthony Mundine for my book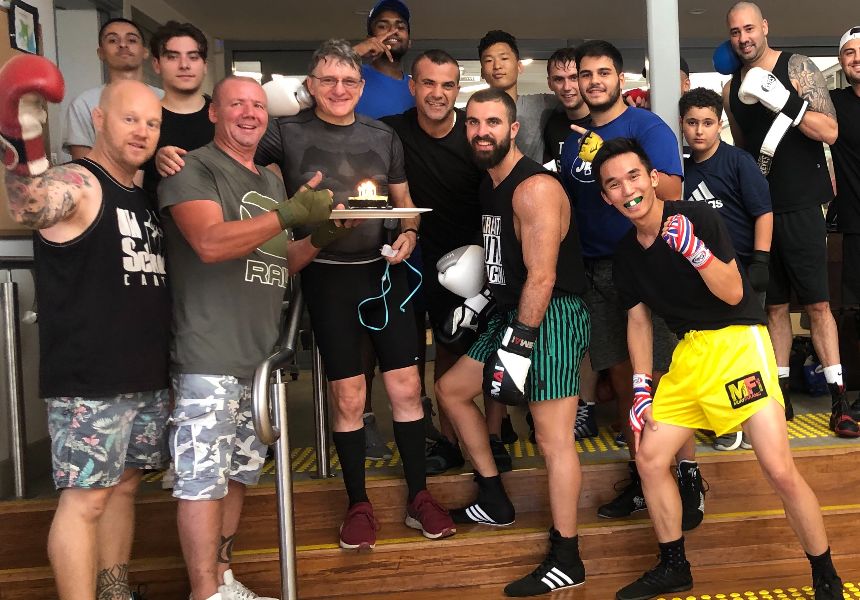 Turning 57 - a cake from the Fight Club 🙂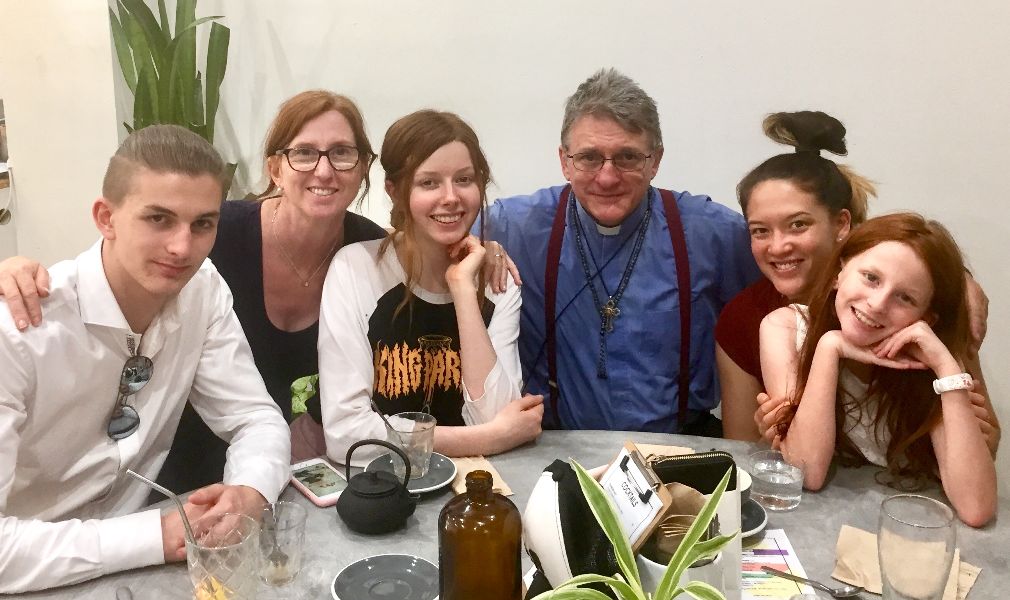 Turning 57! 🙂

Hi Fighter,
It's Father Dave, and I'm starting this post on my 57th birthday.🎈
This is my first missive for 2019, but my resolution for this year is to produce a new missive every two weeks – basically, every week I'm not preparing a sermon. This is going to require me to rework the preaching roster a little. Even so, I think I'll have things on track within the next month or so. In short, you can expect to hear from me a lot more often this year.
My other resolution is to get active on the member site – www.fighting-fathers.com. At the moment it's a bit of a wasteland – nothing but virtual tumbleweeds blowing about there – but I'm hoping that over 2019 we are going to build fighting-fathers.com into a thriving online community.
I have high hopes for this year. Indeed, I'm hoping to fight for a boxing title at some point in the year. That probably sounds ridiculous, but I've always specialized in the ridiculous. I'm also champing at the bit to get back into Syria as I believe we still have a contribution to make there. I'm also determined to see freedom and dignity come to the asylum-seekers on Manus Island and Nauru. I'm convinced that God has a role for us to play there too.
I'm a little sketchy on the details in all of the above but there is one thing I am entirely clear about – namely, that we are going to need a team of committed Fighting Fathers – both men and women – if we are going to fulfill our destiny for the year ahead.
Join me! I'm going to need your help this year. You can start by joining me on www.fighting-fathers.com and making that a place where we can exchange ideas and motivate and inspire one another. You can join me for church too if you're up to it, and for a cuppa or a beer, and you can even join me for a few rounds in the ring and help me prepare for that title fight. I'm keen to engage and to share dreams and ideas – remembering that (as the great Dom Helder Camara said) "when one person dreams, it is just a dream, but when we all dream together, it's the beginning of a new reality".
Sermon time
One of my last sermons was on the first miracle of Jesus recorded in John's Gospel – the turning of the water into wine.
It's such an odd miracle – almost more like a party trick than a real sign from God. What was it all about? Did the party-goers gain some special spiritual insight through this experience or did they just get a little more drunk? There must be more to this incident than meets the eye.
If you'd prefer the written version of this sermon, click here.
As you might have guessed from the picture of us with 'The Man' Mundine, I've been working pretty hard on completing my "Christians and Muslims can be friends" book. The interview with Anthony was, in fact, the 13th and final interview I needed to complete the book.
I'm hoping to publish within the next few months, and I'm hoping that the book will make a tangible difference to relationships between Christians and Muslims in this country, and hopefully around the world. Please put in a prayer for me in this work. If you'd like to review a draft version of the book, just let me know.
That's it for today. Part of my new publishing routine will be to keep things shorter and sweeter. Keep me in your prayers as I do you.
Yours in the Good Fight,
Dave
www.fatherdave.org
www.fighting-fathers.com
www.holytrinity.org.au
www.binacrombi.com.au
www.israelandpalestine.org
www.prayersforsyria.com
www.dulwichhillgym.com
www.boxersforpeace.com
www.warriorweekends.com
P.S. If you'd like to give me a present for my 57th birthday, please consider joining the Fighting Father's Member site and helping to make it great. Alternatively, you can buy me a drink here. 😉
Preacher, Pugilist, Activist, Father of four