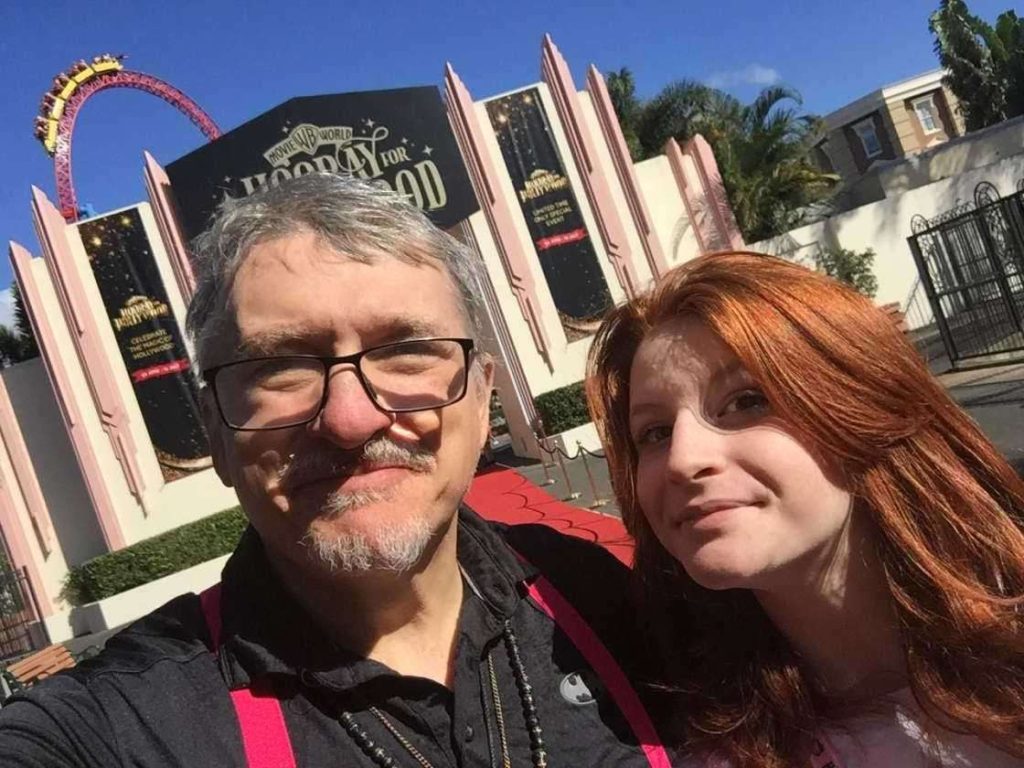 A wonderful (but brief) dad and daughter holiday on the Gold Coast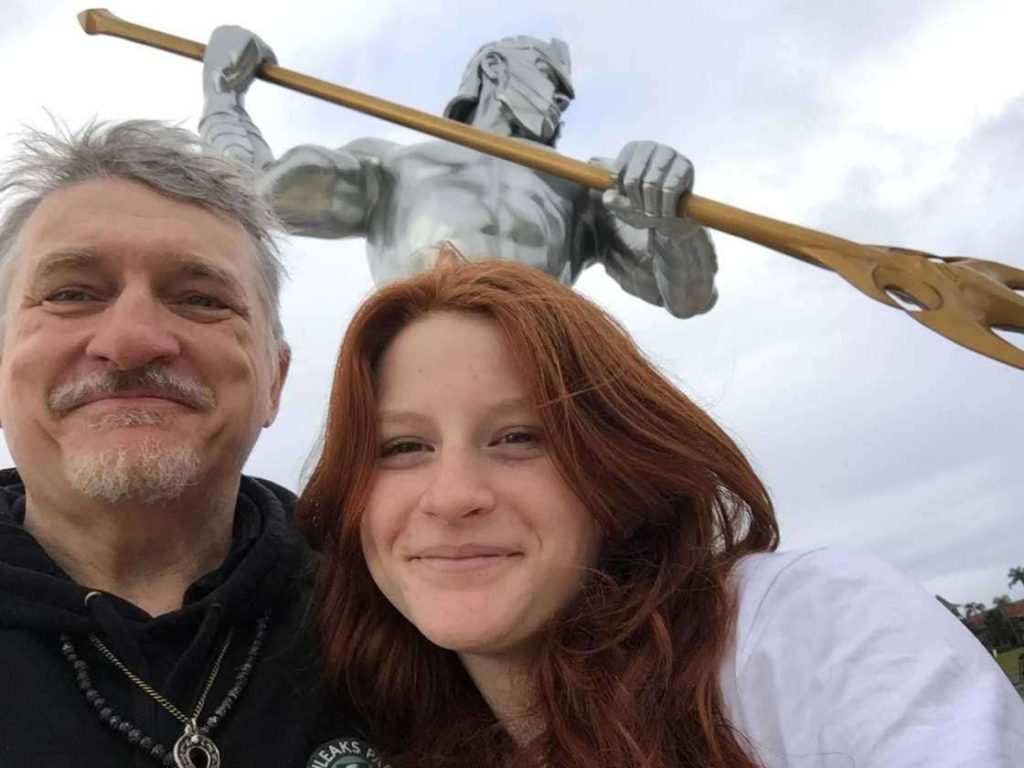 A wonderful (but brief) dad and daughter holiday on the Gold Coast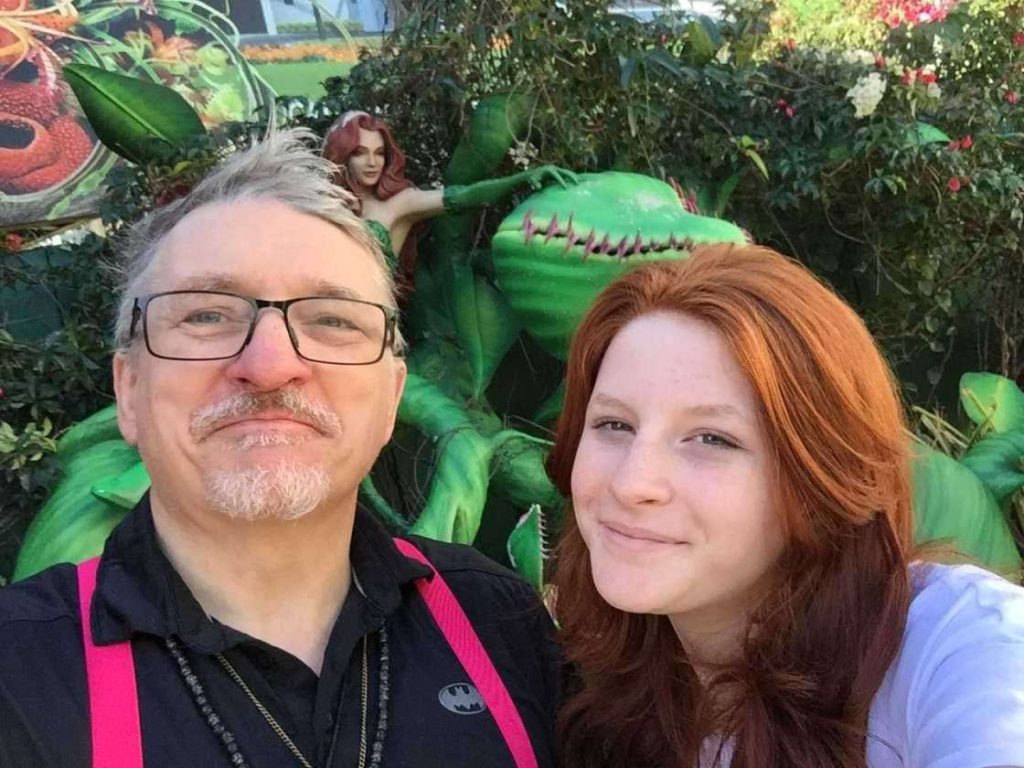 A wonderful (but brief) dad and daughter holiday on the Gold Coast
"But [Elijah] went a day's journey into the wilderness, and came and sat down under a solitary broom tree. He asked that he might die: "It is enough; now, O LORD, take away my life, for I am no better than my ancestors." (1 Kings 19:4)
Hi Fighter,
I'm beginning today with a verse from our reading from the Hebrew Bible for this coming Sunday. It's a short scene from the life of the prophet Elijah – a great man of God who, at this point in his life, just wished he was dead!
A lot of us have been there. Perhaps we don't seriously consider taking our own lives as we know it will hurt too many people. Even so, we just want the pain to end, so we ask God to do the job for us – "It is enough now, O Lord."
Perhaps you've never felt pushed that far. If so, God bless you. I've been surprised though, over the years, how many of my friends have been on the edge of that abyss, feeling that they had no resources left to continue.
Many years ago I put out a request to our online community, suggesting that we share our stories about our struggles with depression. I then compiled the responses into an article site (www.christianswithdepression.com). The site isn't functioning at the moment, but I was surprised at how many of my friends had not only struggled with the black dog but had made serious suicide attempts!
Struggling in this way doesn't fit the standard Christian narrative. How many of us have been told that we should be positive and full of hope f? Many of us find that we're just not capable of that, and the image of Saint Paul singing praises in prison after enduring a beating (Acts 16) just makes us feel worse!
Perhaps some of us need to adopt Elijah as our patron saint rather than Saint Paul. Elijah was a rough man who saw a lot of blood. He did some amazing things by the power of God, but he was also very human, and the depiction we get of him in 1 Kings 19 is of a man who is faithful, yet broken and exhausted.
One feature of this story that really rings true for me is how Elijah, at his lowest point, says, "I am no better than my ancestors". We know nothing of Elijah's ancestors but I imagine that on better days he felt quite proud of his family. When you're struggling with the black dog though, everything gets interpreted negatively.
Elijah did come through this experience. God looked after him, and soon enough things turned around. It's worth remember that – that while Elijah had wished he could die that day in the desert, he was no doubt thankful later on that his life had not ended there. The pain did pass. His legacy endured.
I'm reminded again of the words of the great 19th century impressionist painter, Renoir, who when asked why he continued to paint even though his arthritis made the process almost unbearable, left us with those immortal words, "the pain passes but the beauty remains."
Lord, give us this wisdom in our darkest moments – to know that the pain will indeed pass, but the beauty remain.
Our Sunday Eucharist
It was a great please to have my friends David Baldwin and John Cook with me for last Sunday's Eucharist, and I think we all enjoyed the experience. This Sunday I'm back in the bush with a cast yet to be determined. Either way, we will be broadcasting this Sunday at midday via:
The Father Dave Facebook Page.
Please join us. 🙂
Still Building Community
Last week I made a callout, seeing if I could find three people to assist me in the work of building our online community. The response was a little underwhelming, and I only have one volunteer thus far. It occurred to me that perhaps the problem was that I didn't give any detail as to exactly what I was requiring of people.
I am now looking for two volunteers who will:
Meet with me for about an hour, once per week to begin with and once per month in an ongoing way.
Work with me to clarify goals and expectations for our online community.
Strategize with me as to how we might best achieve those goals, which may involve testing different software platforms that facilitate online community building and cooperation.
Work with me to role out those strategies.
If that still sounds rather vague, hit me back and we can talk things through further. The bottom line is that I'm looking for two souls who are passionate about serving God and serving others. If that's you, and you have some time available, talk to me.
Thanks for your support
Once again I want to thank all my Patreon subscribers without whom this work would not be able to continue. If you haven't signed up yet but would like to, please choose one of the following options at the Patreon site.
Middleweight Division ($10/month) where you get access to the member site, along with the videos and other resources.
Heavyweight Division ($100/month) which includes individual coaching, along with software subscriptions to both Buzzious and Streamout, allowing you both to publish an unlimited number of quality blogs and to livestream.
Super-Heavyweight division ($400/month) includes all of the above plus me training with you one-on-one – at The Fight Lab and at Binacrombi Bush Camp
In closing, I do hope that some of you have put aside the first weekend in July to join me at Binacrombi. As I mentioned last week, I'm hoping to earmark the first weekend of every month as a Warrior Weekend in the bush.
I can promise you that these upcoming Warrior Weekends will be cold and tough, but also deeply invigorating. I believe, in fact, that they are the perfect for anyone who struggles with depression. If only we were running these back in Elijah's day!
May the Lord bless and strengthen you for the work to which you have been called.
Your brother in the Good Fight,

www.fatherdave.org
www.fighting-fathers.com
www.holytrinity.org.au
www.binacrombi.com.au
www.israelandpalestine.org
www.prayersforsyria.com
www.dulwichhillgym.com
www.boxersforpeace.com
www.warriorweekends.com
P.S. I was just about to hit 'publish' on this post when I heard the news that our dear brother, Julian Assange, will indeed be extradited to the USA to face trail there.
What a legal sham it has been! Those who committed the crimes run free while the man who exposed their crimes is punished and humiliated. The message is clear, but we, God's people, will never bow the knee to Baal. We do not concede defeat.
This pain too will pass. The beauty of this man, Julian, and his legacy will remain.
Preacher, Pugilist, Activist, Father of four