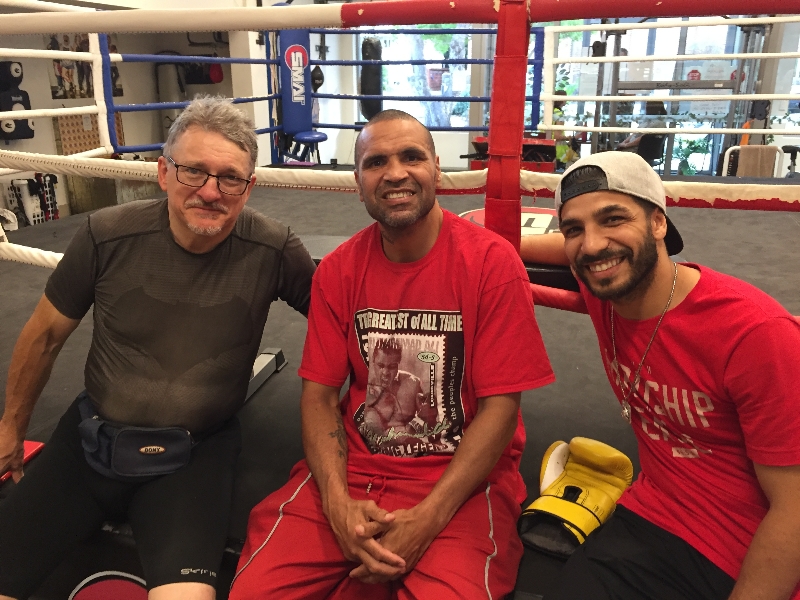 Christians and Muslims can be friends 🙂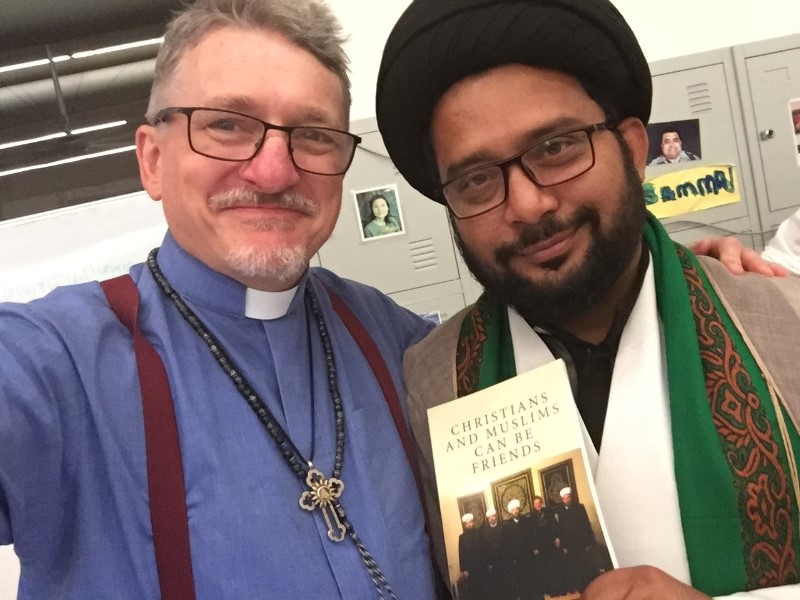 Christians and Muslims can be friends 🙂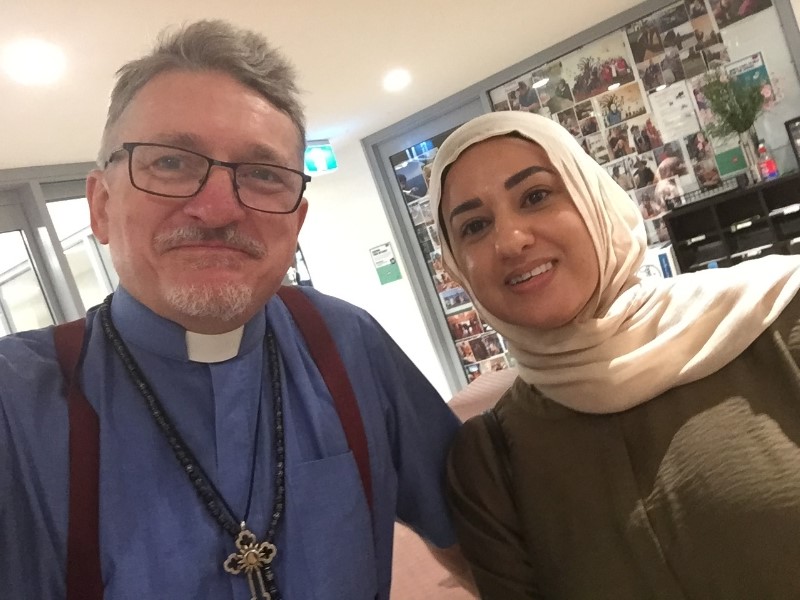 Christians and Muslims can be friends 🙂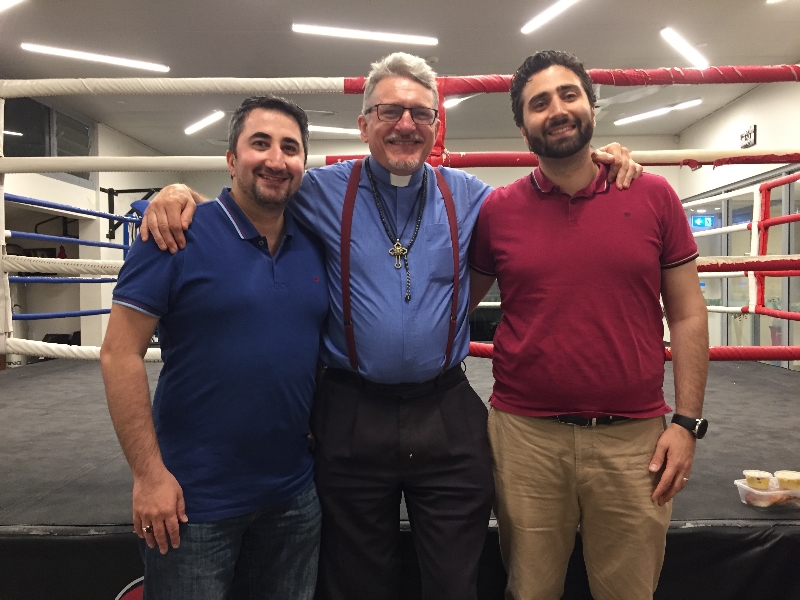 Christians and Muslims can be friends 🙂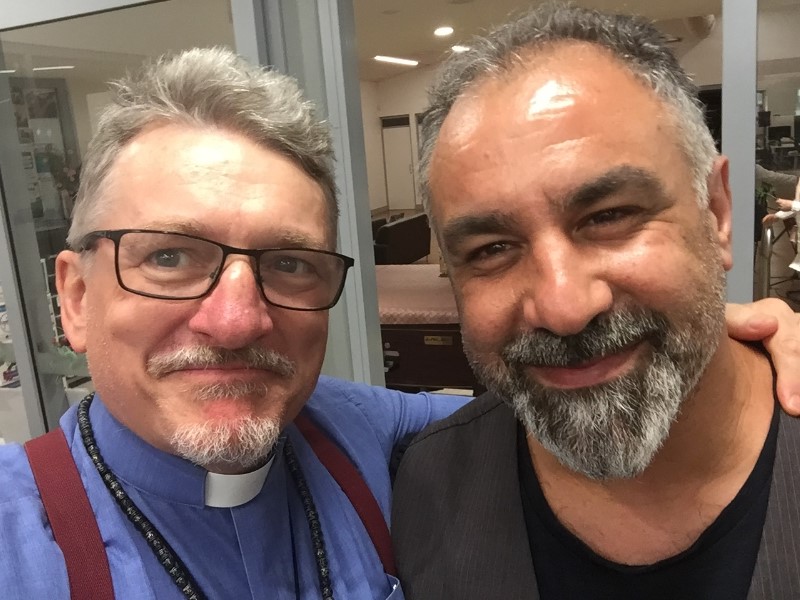 Christians and Muslims can be friends 🙂
.
Hi Fighter,
It's a quiet Saturday night at Binacrombi as I start this newsletter. It is mysterious how this place can feel like a bustling metropolis one day, and the next day it's just me and the tumbleweeds, … and then it all starts up again. Life as a whole is like that for me at the moment. I've just emerged from the turmoil of my book launch and now find myself in a quiet space. Yet there's no mistaking the thunderous hum of Christmas, rolling towards us like a giant wave, ready to engulf us!
I want to thank everybody who was there – with me and for me – at the book launch. To the boxers (Anthony and Billy), to my MC's (Dave and Tom), to my tech team (Stretch and Alison), and to everyone who turned up and helped out, in the kitchen and on the door and in a hundred other ways … thank you.
The night was a success, despite the technical challenges. Thanks to Zoom issues, we lost the interviews with both Dr Anne Aly in Canberra and with Father Bob in Melbourne. Even so, we had some wonderful interviews with onsite guests, such as Anthony Mundine, Billy Dib and Lina Jebeile, and thanks to Zoom-master, Ali Sherrif, we were ultimately able to speak to both Mehmet Saral in Sydney, and Sheikh Mansour in Iran.
We didn't sell as many books as I had hoped, and certainly not enough to make it into the Amazon Top 100 Bestsellers for the day. Indeed, I think 307 was as close as we got. We did though hold the top spot in the category of 'Christian Ecumenism' for the best part of a week, and were no.1 in 'Christian Church Leadership' for a couple of days. That irony was not lost on me.
I hope all of you who purchased the book via Amazon.com on the day forwarded me your receipt. If so, by now you should have received the showbag of bonuses:
The PDF copy of "Christians and Muslims can be friends"
The PDF copy of my first book, "Sex, the Ring and the Eucharist"
A copy of Dr Anne Aly's maiden speech in Parliament
A copy of Sheikh Mansour's essay, "Human Unity for a Sustainable Peace"
A hummus recipe from Lina Jebeile.
And a few other snacks 🙂
If I missed you, please let me know.
I will continue to make the showbag available for anyone who purchases five or more copies of the book between now and Christmas. Indeed, as well as the showbag, I'll send an additional autographed hard-copy anywhere in the world to anyone who purchases 5 or more copies. Just order from the link on Amazon.com and then email me a copy of your receipt. Don't forget to give me your mailing address.
Where to for the book from here? I'm not sure. Perhaps next year multiple priests and pastors will invite me and my Muslim mates to come and speak to their church. Perhaps not. It's in God's hands. As with any fight, all you can do is prepare as well as you can and then put in your best effort on the night. The result is in God's hands.
And speaking of boxing matches, I'm sharing below my session with Anthony Mundine and Billy Dib at the launch. What a privilege it was to have these two with me – great athletes, great Muslims, and great friends. The video goes for more than 40 minutes in total. The boxing is at the beginning, but the real action, I'd suggest, comes when Anthony and Billy share about what their faith means to them. It's worth skipping to that part at the end if you can't watch it all.
I can't leave you today without saying a few words about my recent media exposure, most of which is archived here.
I received some significant coverage from newspaper and radio media over the last few weeks. Most of it was focused on the book. Predictably though, some stories focused more on my personal situation – most especially, on me being ousted from my position in the church due to the breakdown of my marriage.
These personal stories were not well received by everyone. Some felt that both my wife and the church were being unfairly targeted. Of course, I didn't write the articles and, if I had, i would have written them differently. I have nothing negative to say about my wife, and neither am I pursuing any personal vendetta against the church.
None of this is to suggest that I am handling everything well. Even so, I am seeing a good counsellor and being treated for PTSD. Friends have warned me that by sharing this I'm likely to attract more negative feedback. I anticipate that, and yet I know too that I have many good people praying for me. I do ask for your prayers at this time, and I trust that they will prevail.
I will be lying low over Christmas this year so you'll have to forgive me if you don't receive my usual card in the post or any online greeting. I'll be out in the bush on December 25th and may broadcast a Eucharist from there for others who find themselves isolated on that sacred day. I will confirm that closer the time.
In the meantime, expect another Binacrombi Bush Bash this coming Saturday, broadcast live on the Binacrombi Facebook page, followed by the regular Sunday Eucharist, broadcast from my personal page. I'll hope to have you all with me then.
Keep me in your prayers, as I do you.
Your brother in the Good Fight,
Dave
www.fatherdave.org
www.fighting-fathers.com
www.holytrinity.org.au
www.binacrombi.com.au
www.israelandpalestine.org
www.prayersforsyria.com
www.dulwichhillgym.com
www.boxersforpeace.com
www.warriorweekends.com
P.S. To financially support my work, please take out a monthly membership at www.fighting-fathers.com. Even a $10/month subscription will make a difference.
Preacher, Pugilist, Activist, Father of four