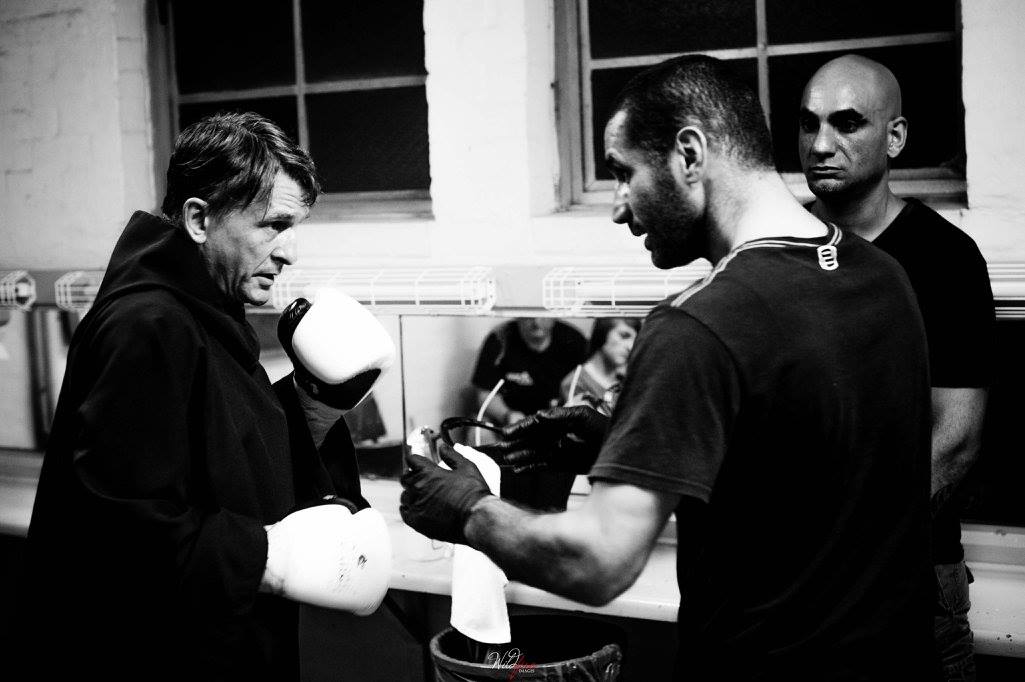 Nader warms me up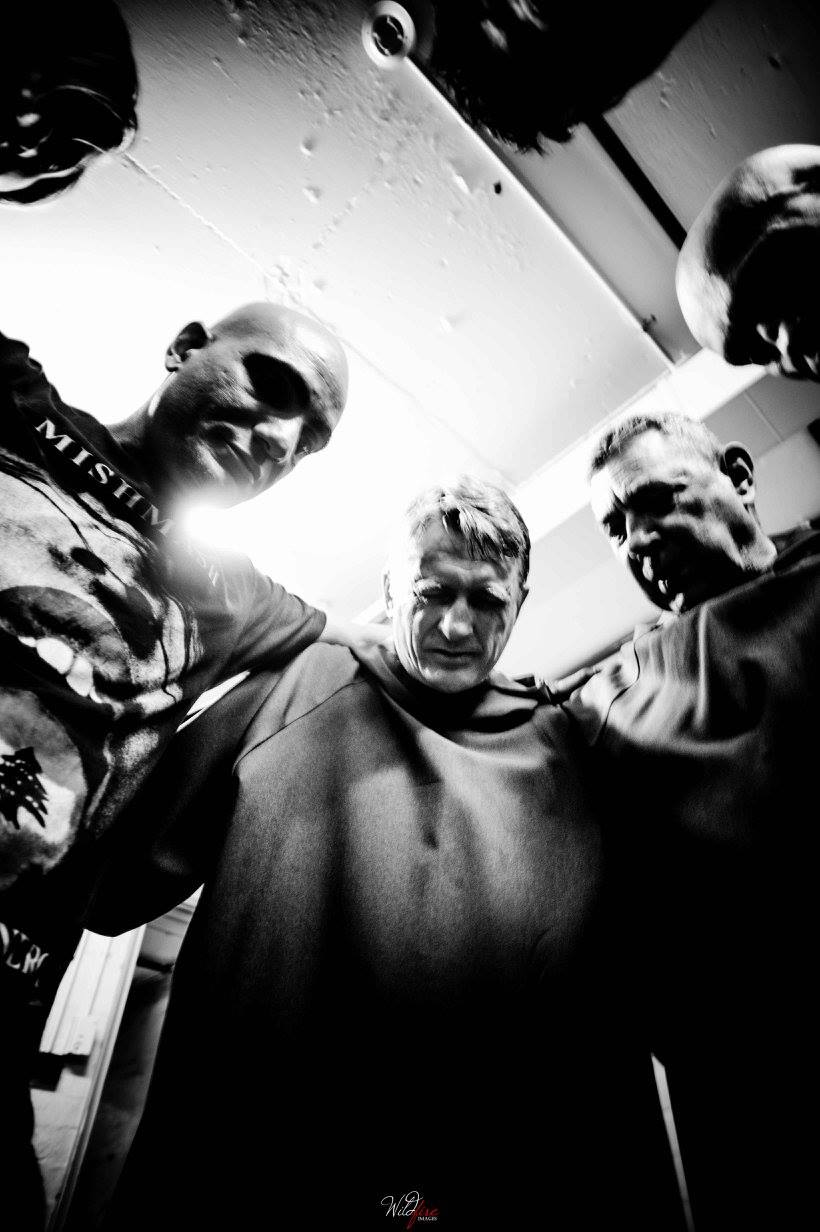 Tony leads us in prayer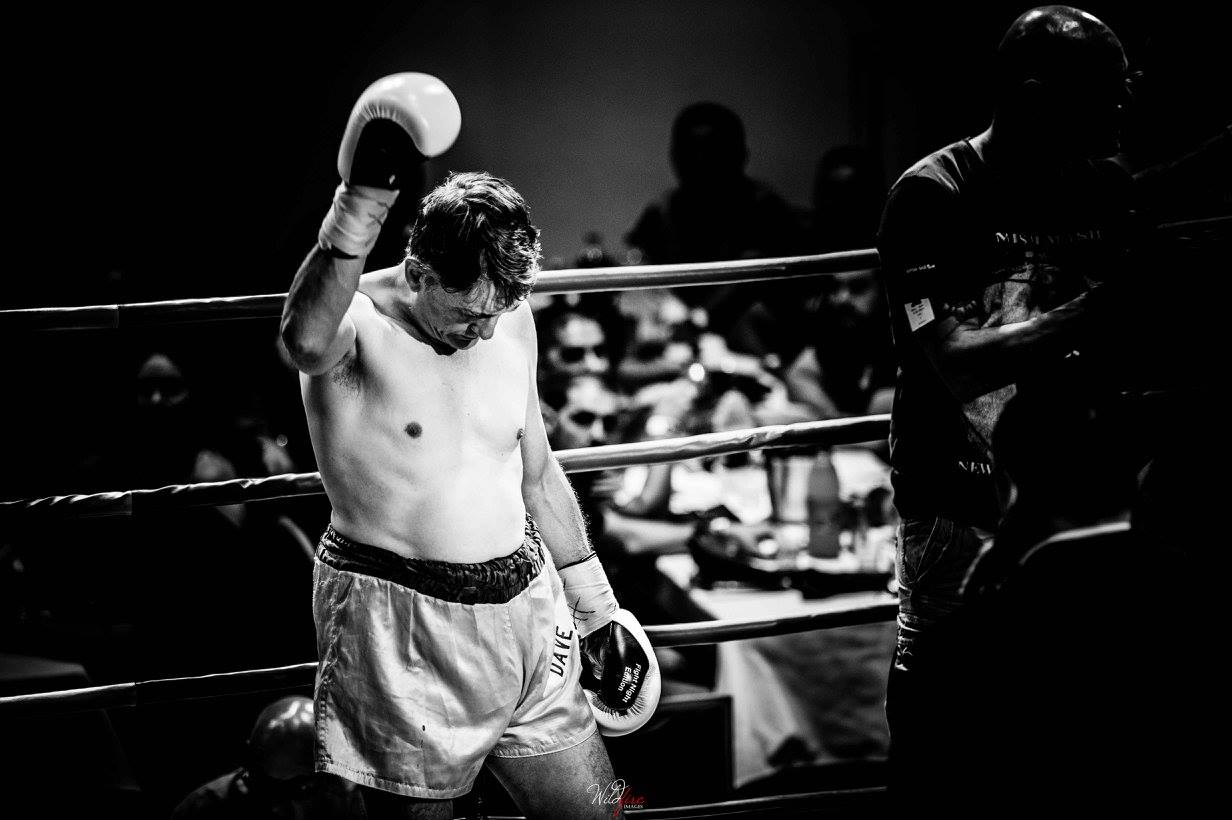 acknowledging our supporters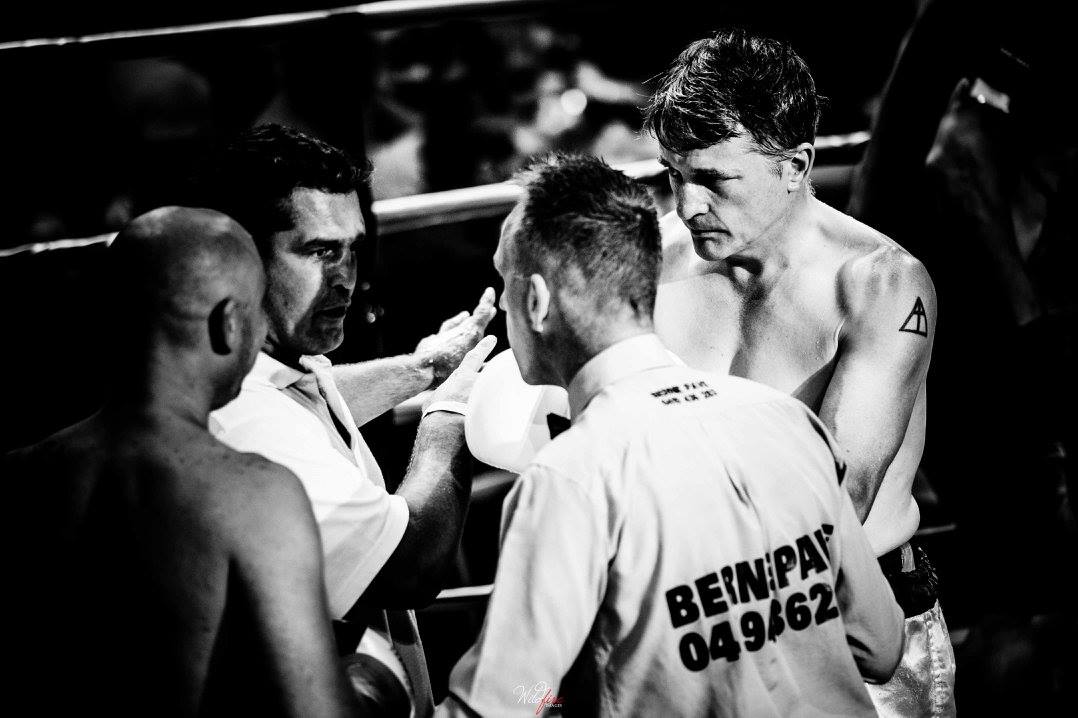 the stare-out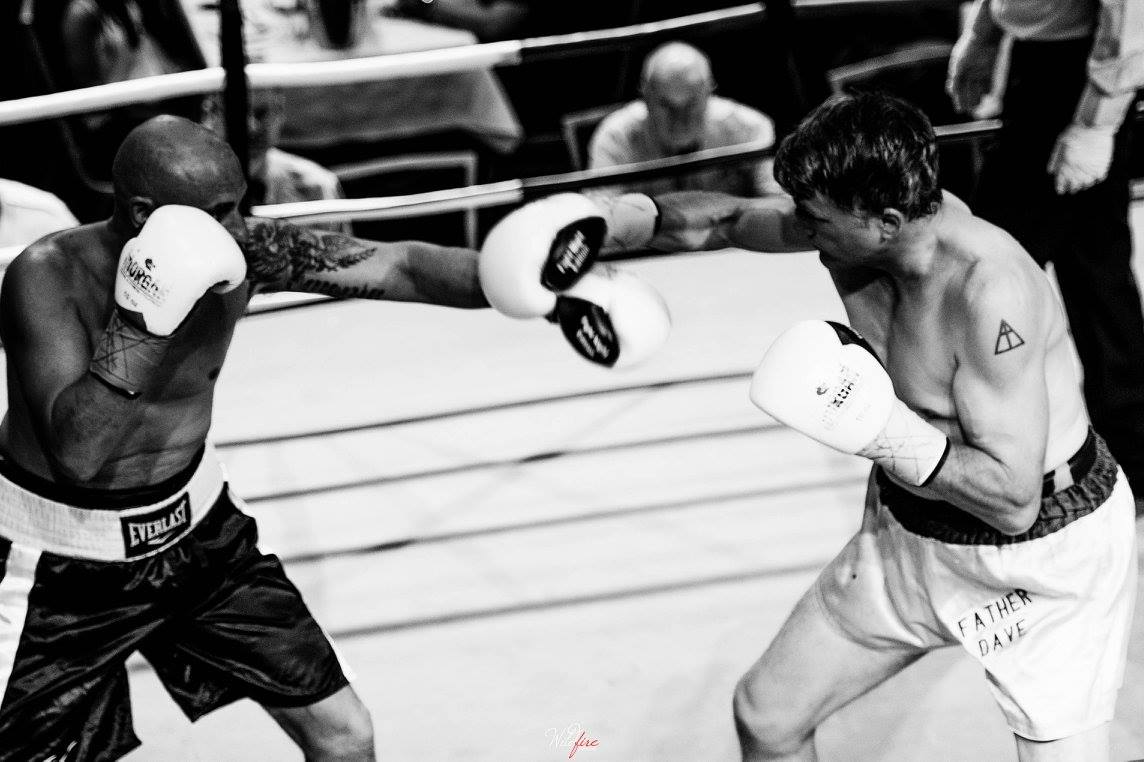 parrying the jab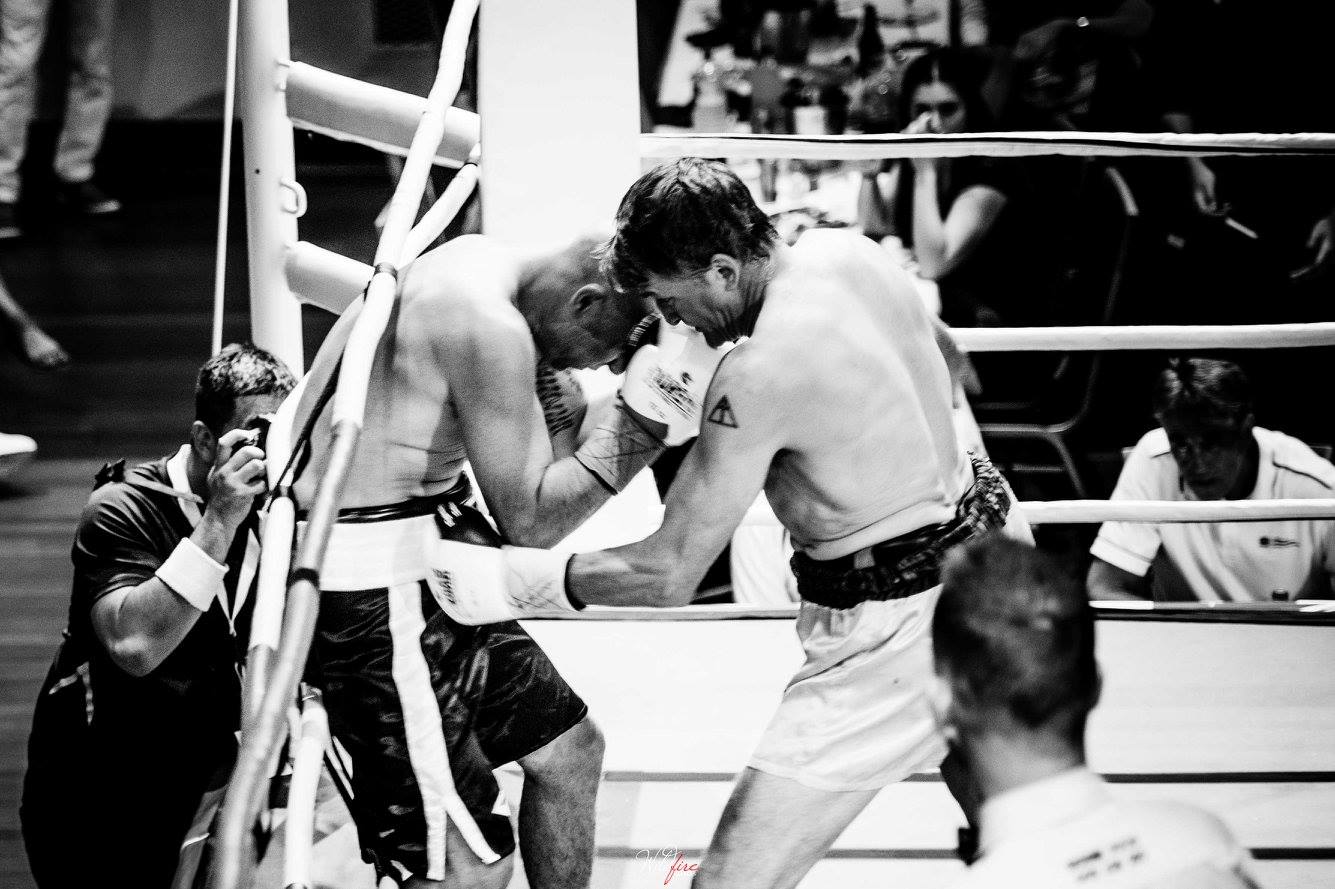 left rip to the body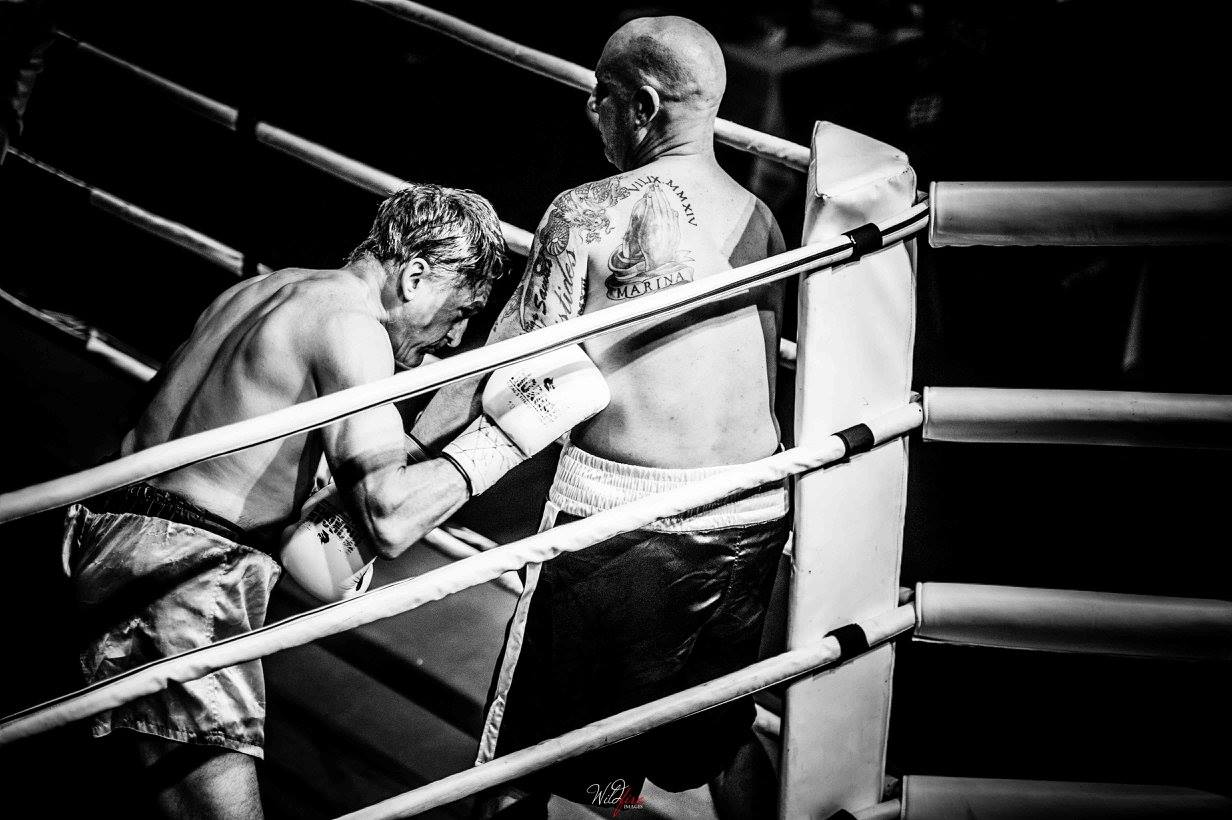 keeping him in the corner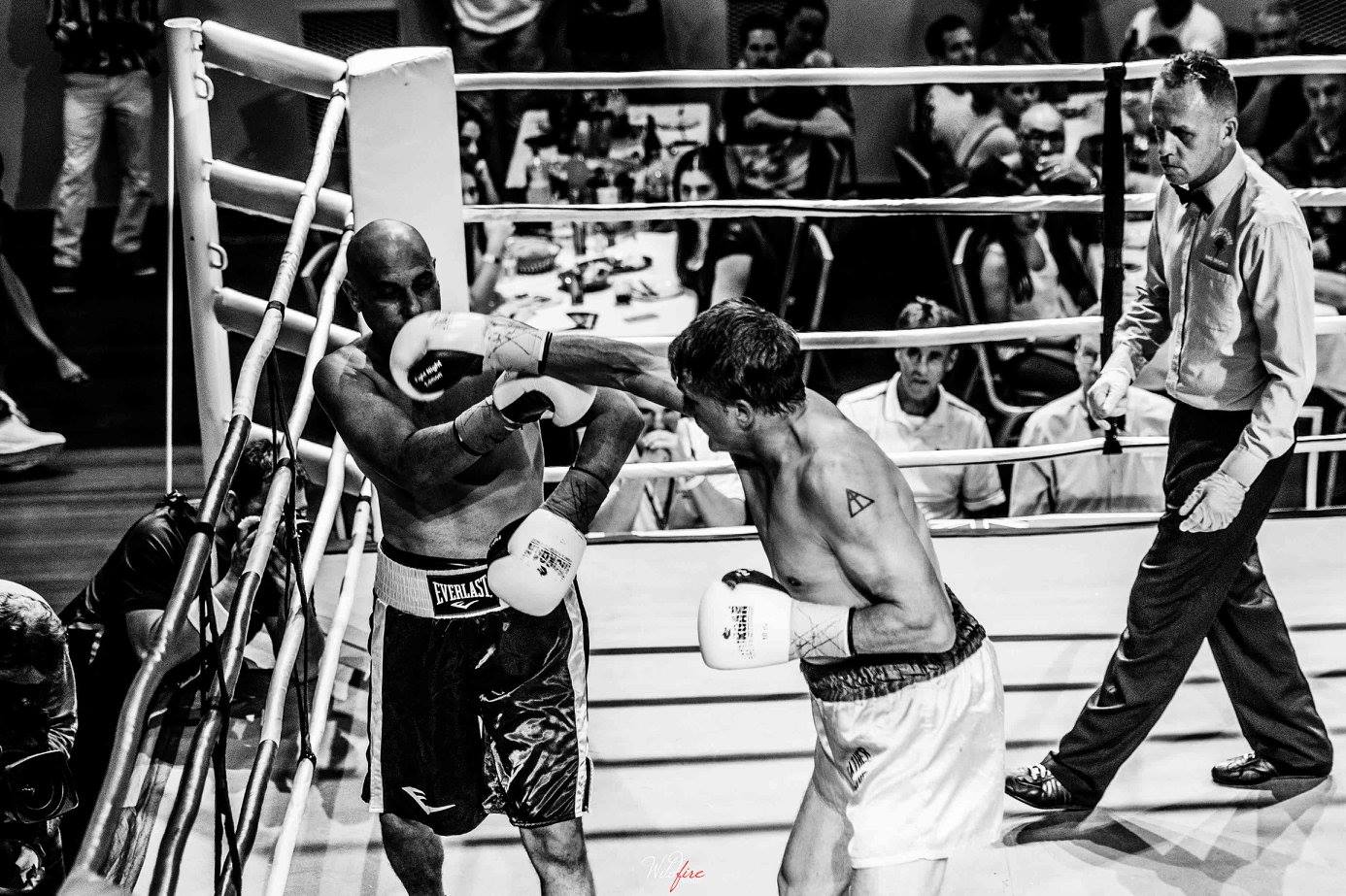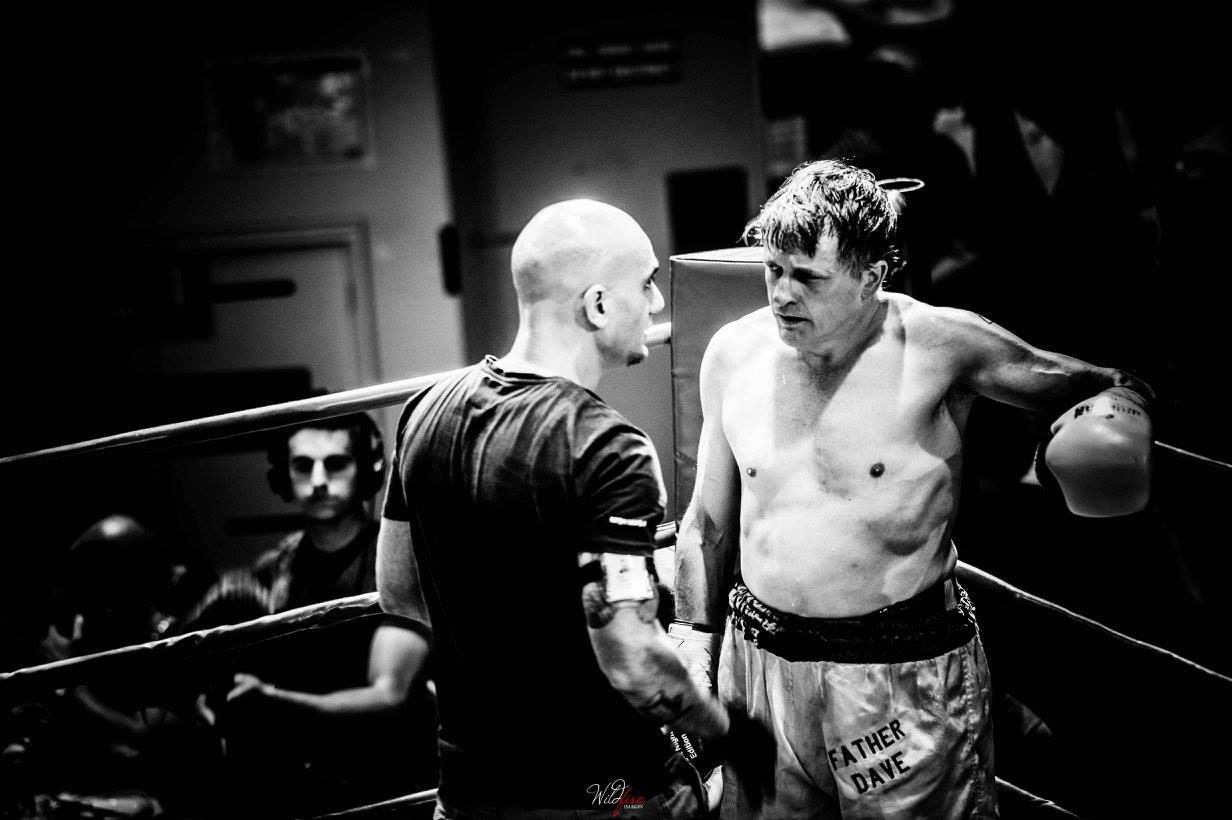 some wisdom from Danny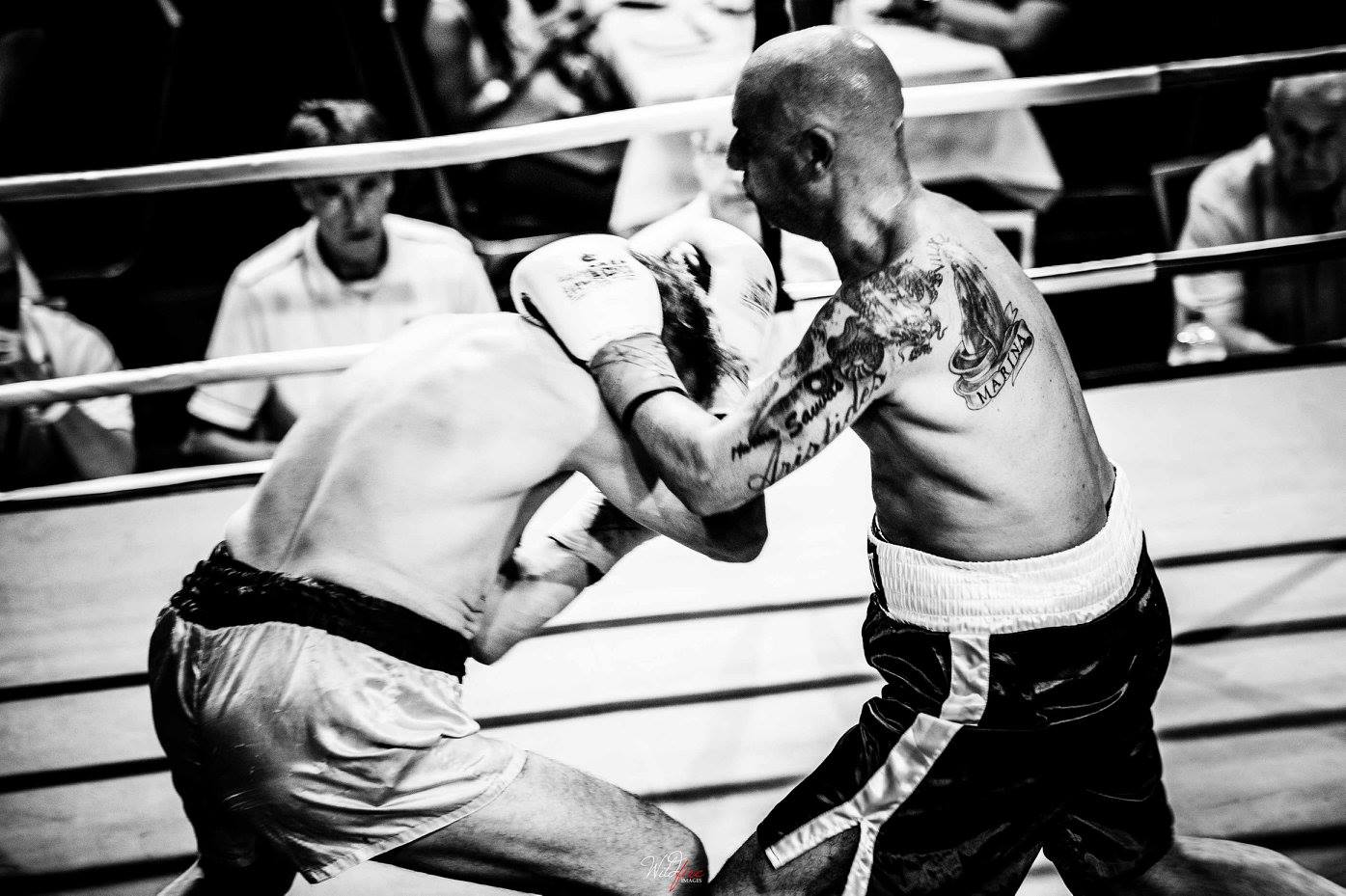 looks like I'm in trouble!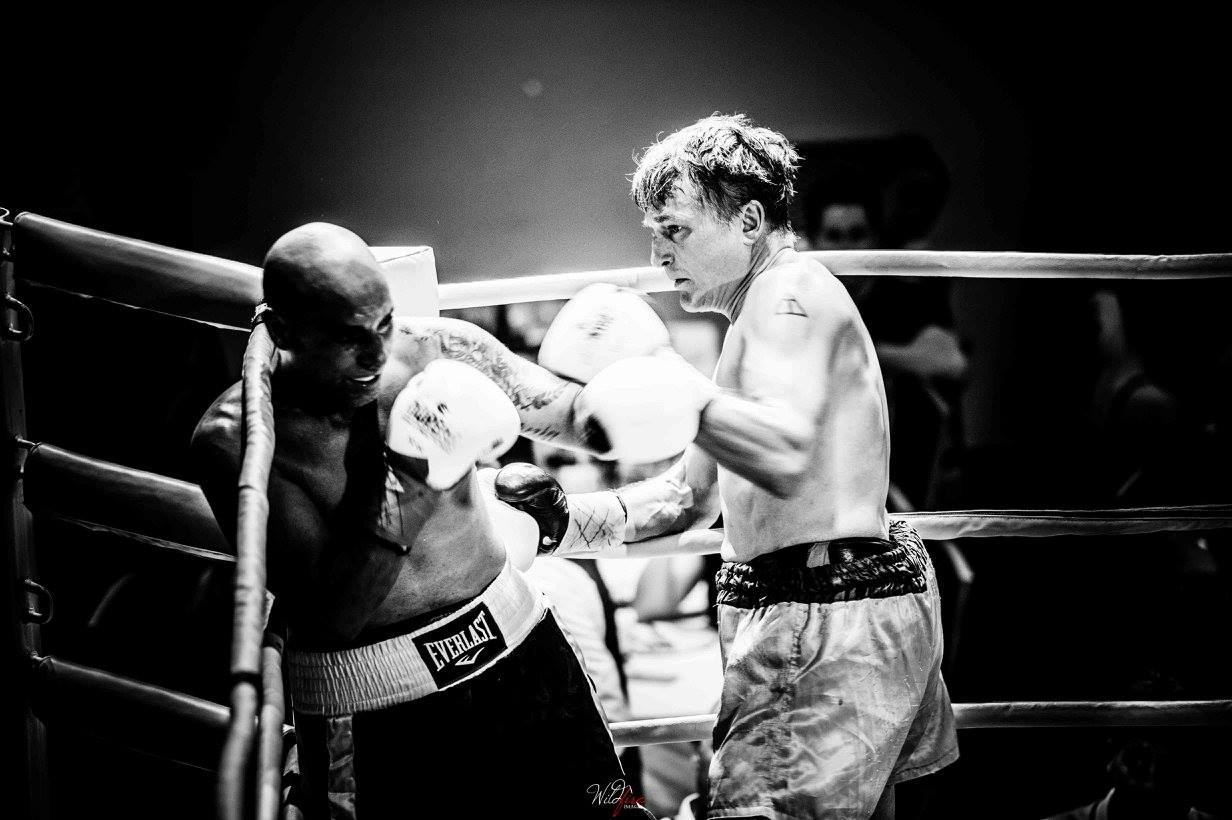 looks like he's in trouble!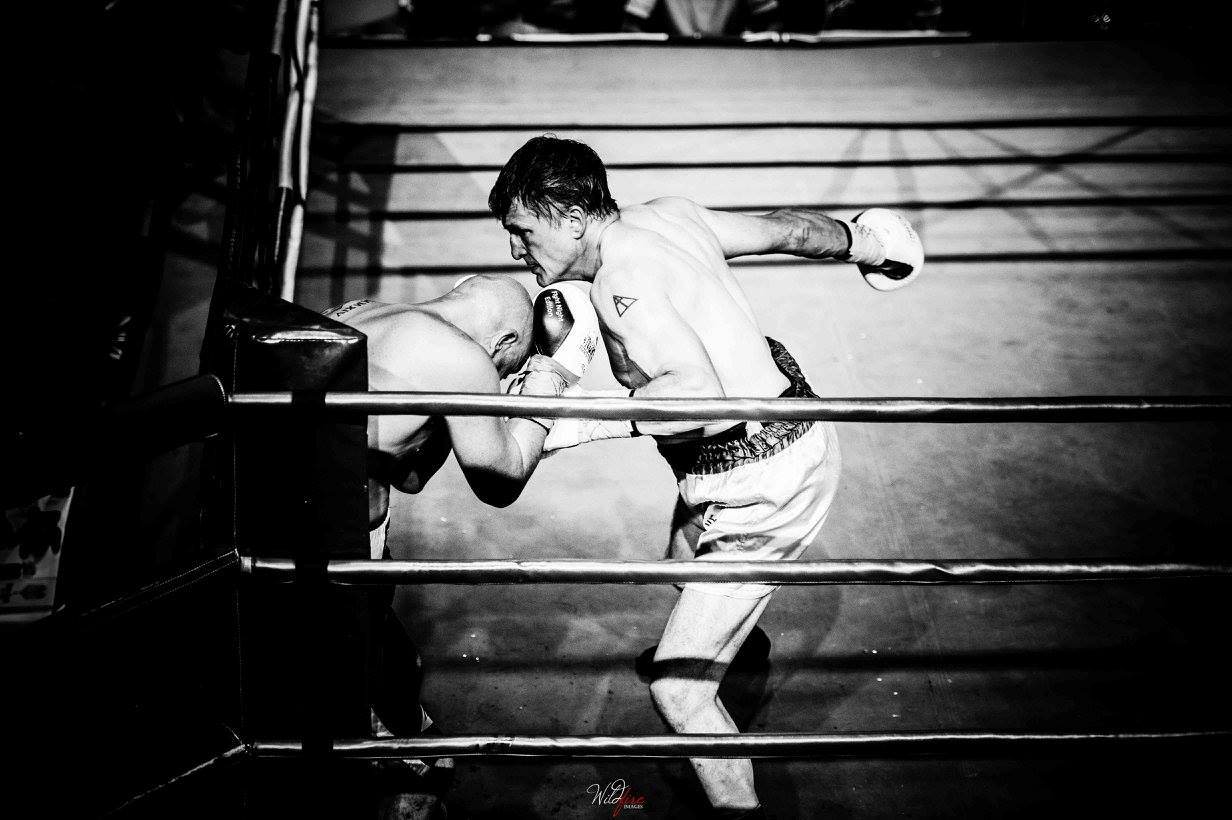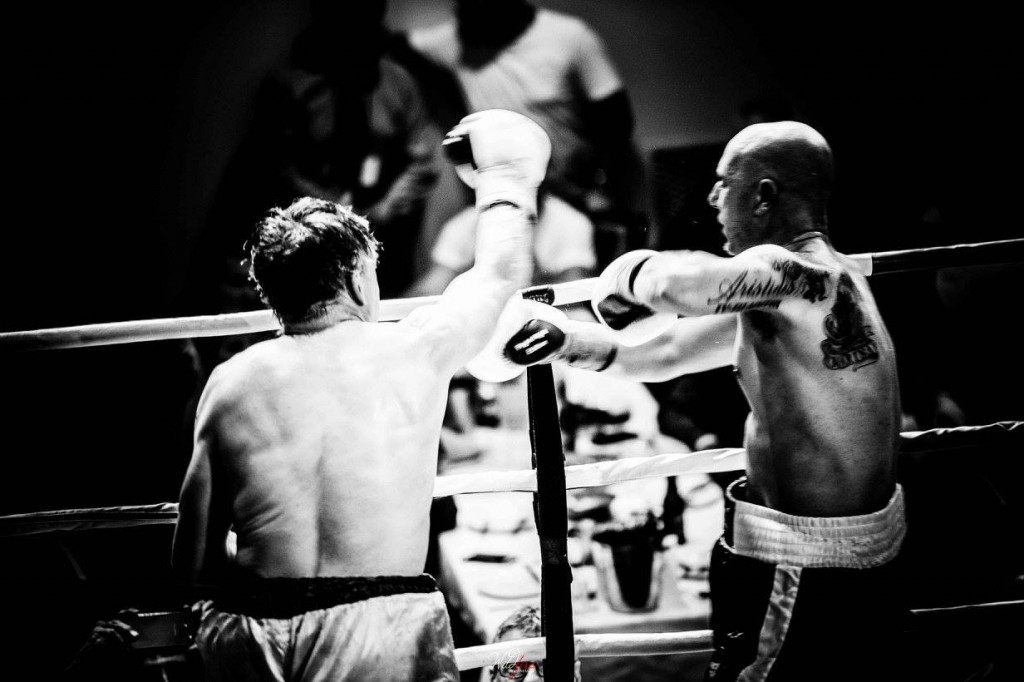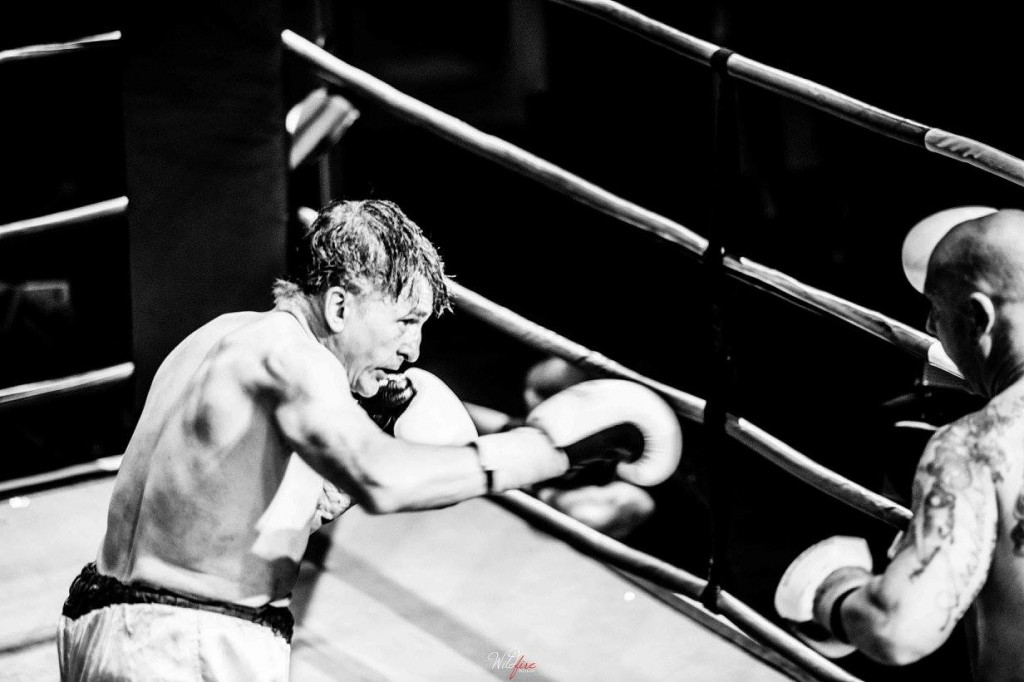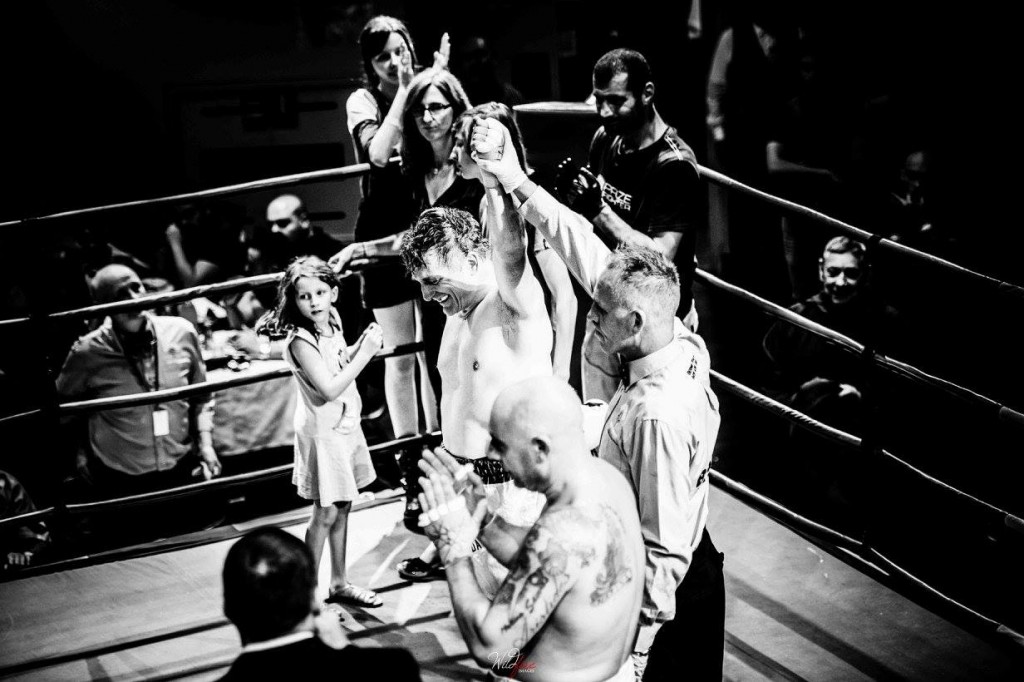 Thanks to my team, thanks to my opponent, thank you God, and thank you Tom Toby for these wonderful pics 🙂
Hi Fighter,
It's been an intense time for me of late. I turned 54 a week ago. Two days later I made my return to professional boxing, scoring a TKO over Glen Aristides in the 3rd round.
The timing of this was significant in a number of ways. For one thing, it meant that I became the oldest Australian ever to box professionally, beating the record set by Dexter 'Dingo' Dunworth, who boxed until he was 53. Secondly, it meant that there was no cake and feasting on my birthday, but I made up for that tonight with a lovely dinner out with the family. 🙂
As for the fight, it was a really positive experience for me. My opponent was an absolute gentleman, and despite his lack of experience, he was no push-over! Indeed, he showed greater balance and finesse than I had anticipated. I was counting though on his lack of match-fitness being his Achilles heel, and so I stayed on him tenaciously from the opening bell. By the end of the third round I had indeed worn him out and the referee stopped the contest.
As I say, it was a really positive experience for me. It was an honest and gutsy contest, and we raised some good money that will go a long way towards getting our Boxers for Peace team to Syria a little later this year. I am deeply grateful to my team, to my opponent, and to God. I am also grateful to all you guys who supported this mad venture with your finances and your prayers.
Expect a few more fights from me over the coming months. A number of offers have already come in but, quite honestly, I'm only now looking for fights that will deliver decent pay-packets. I know that sounds horribly materialistic but I believe in the work we are doing, and I believe that broad numbers of people are ultimately going to benefit from this work.
Sermon Time
We are in Lent – that 40-day period in the church year which is set aside for sombre reflection and personal spiritual reformation. It's a 40-day experience that draws its inspiration from Jesus' 40 days in the wilderness, as outlined in the Gospel according to St Luke, chapter 4.
The thing that really struck me this year as I read though the story again is that Jesus never suggests explicitly that we should all follow Him into the wilderness. Indeed, it's not obvious that there is anything in Jesus' temptation experience that we can model ourselves on. When was the last time I was tempted to turn stones into bread?
But if the temptations story is not given to us as a model for discipleship, what's the point of Lent and, more importantly, what were the Gospel writers trying to teach us through this narrative?


Father Dave's selfie competition
OK fighter, I've finally got a competition going for you, and it's one where you can accomplish some good simply by entering!
Over the last few days graffiti images of me have been turning up in various spots around Sydney. I think there are around 20 so far! They each carry a message. You can see examples of them below.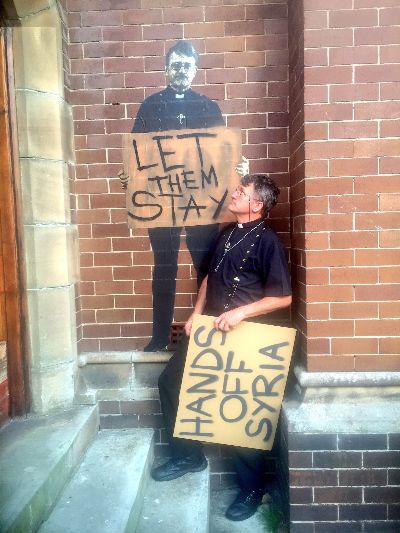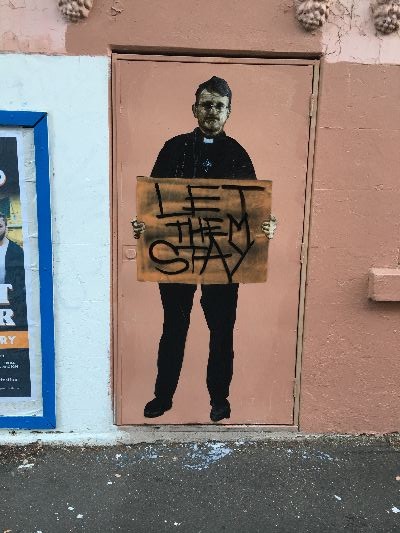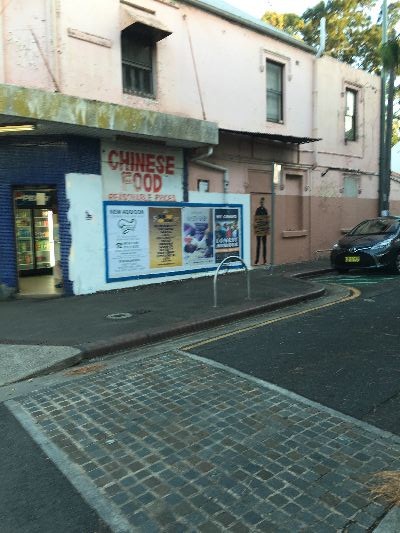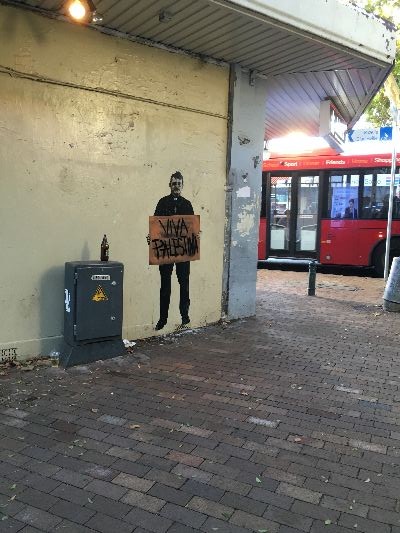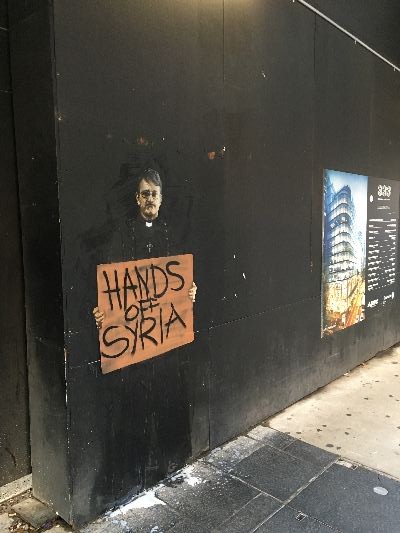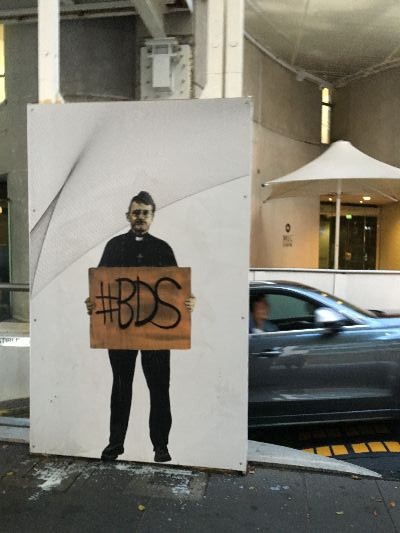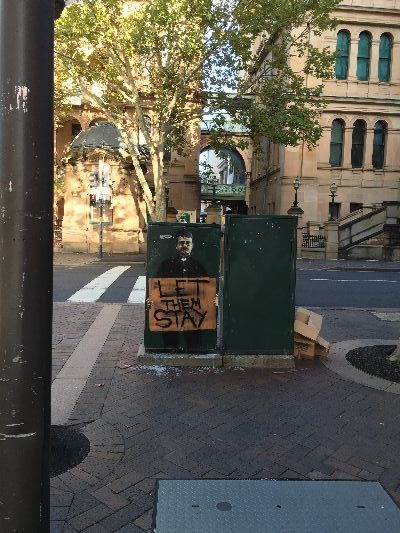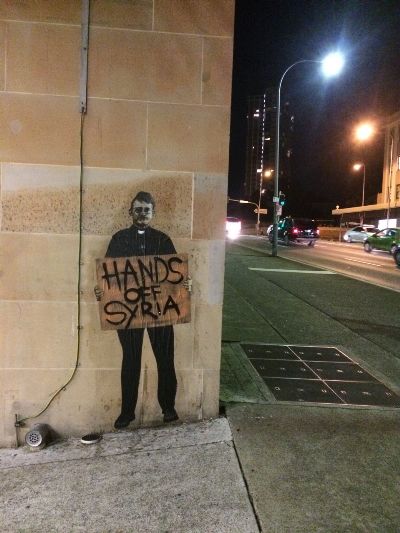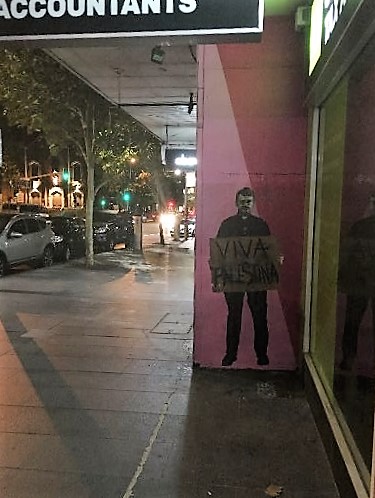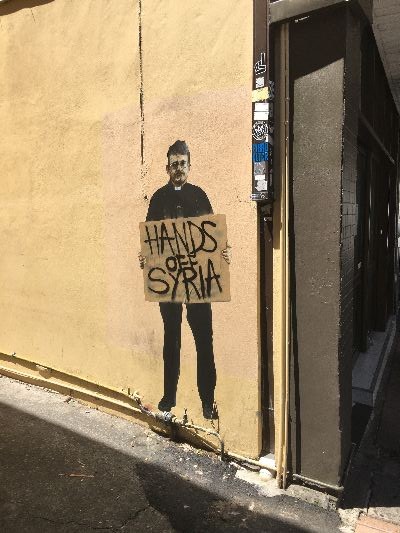 In truth, I'm not sure about the location of many of these. There's one on the side of our church building, and one of the
'Hands Off Syria'
versions is on the wall of the Prime Minister's electoral office (included above). This could get me into trouble!
In truth, I haven't posted any of these though I certainly am keen to get the message out, so here's my plan: a competition!
Here's what you have to do:
Get a selfie of yourself alongside on of my graffiti images. You can adopt whatever pose you like but just don't obscure the message.
Share the image through your social media network (eg. Twitter)
Send a copy of the pic (or a link to the pic) to me.
If you want to get really creative you could hold up your own billboard, either echoing my message or broadcasting a similar one (but not a contrary one please). Hopefully this will help spread the message! 🙂
Prizes! I've come up with four:
A year's training at Father Dave's Old School Boxing Academy (value $1,500)
A weekend or mid-week stay at Binacrombi (value $300)
Lunch on a Sunday arvo (value $20 as I'm into cheap eats)
A front-row pew at Holy Trinity Dulwich Hill for life (value: priceless)
Depending on the number of entries, these prizes may go to multiple people or they may go to just one person! This competition is obviously limited to people living or staying in Sydney, and most of my readership is NOT in Sydney. This means that if you're  local you've got an excellent chance of winning, so get out there and take your selfie and spread the word!
I hope to hear from you soon. 🙂
Your brother in the Good Fight,
Dave
www.fatherdave.org
www.fighting-fathers.com
www.holytrinity.org.au
www.binacrombi.com.au
www.israelandpalestine.org
www.prayersforsyria.com
www.zerocostwebsite.net
www.dulwichhillgym.com
www.warriorweekends.com
www.how2changetheworld.com
P.S. My friend Keith Mascord is launching his new book "Faith without Fear" on Friday, March 4th, and you're invited to the launch. Here's a link to the Facebook Event page.
P.P.S. If you missed the fight, you might enjoy seeing this post-fight Today Show interview or this video of our time in the training room, preparing for the battle.
P.P.P.S. Support the work of the Fighting Fathers by joining our online community at  www.fighting-fathers.com. It only costs you $10/month and the first month is free.
P.P.P.P.S. And if nothing else, you can always buy me a belated birthday drink here.
Preacher, Pugilist, Activist, Father of four