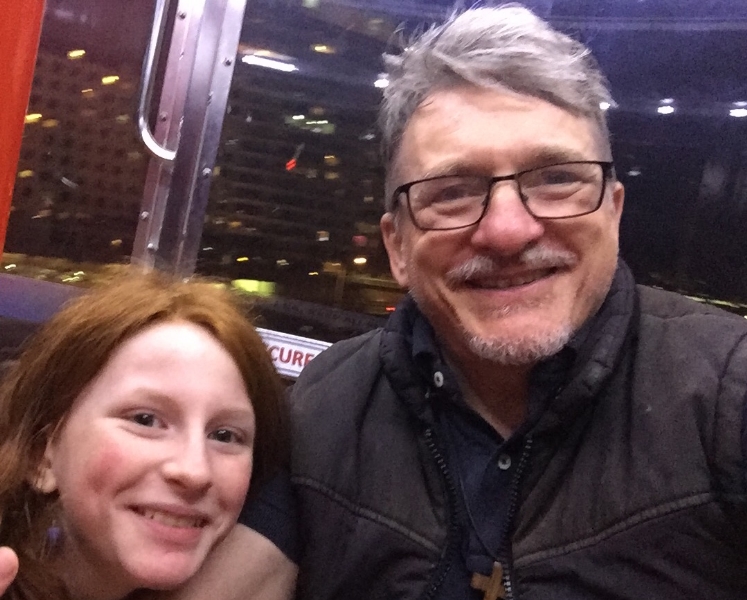 A night out at Darling Harbour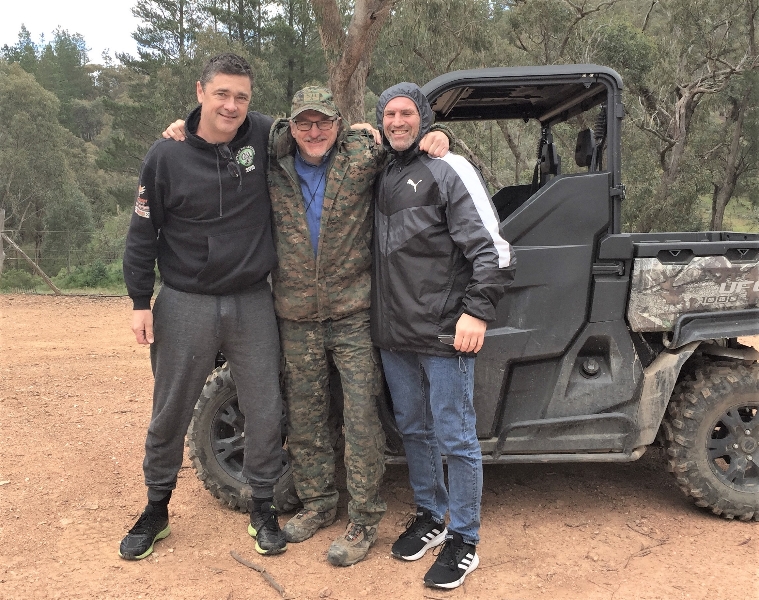 with Mark and Grant (the Bomber) at Binacrombi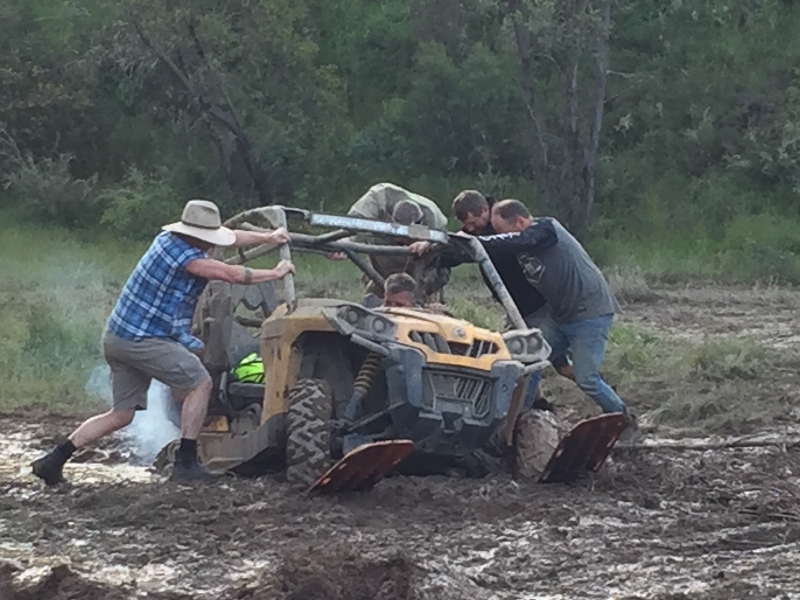 Adventures at Binacrombi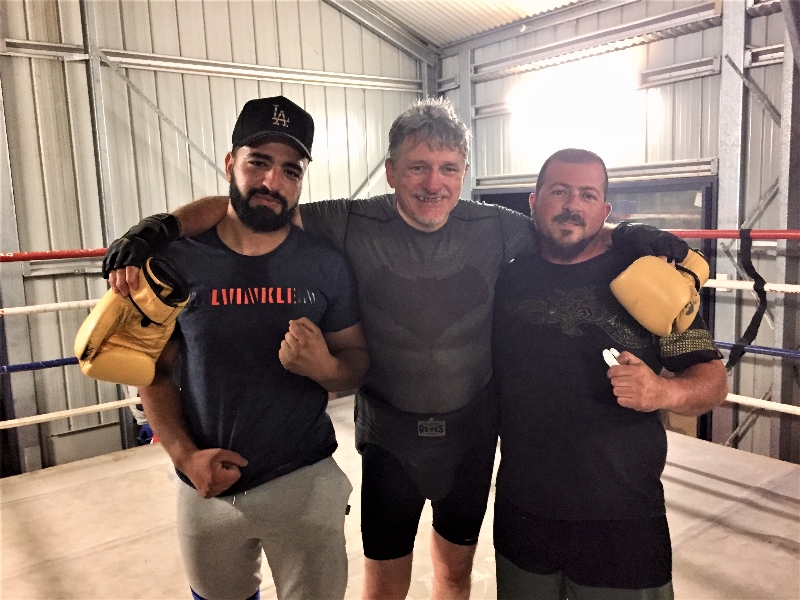 Adventures at Binacrombi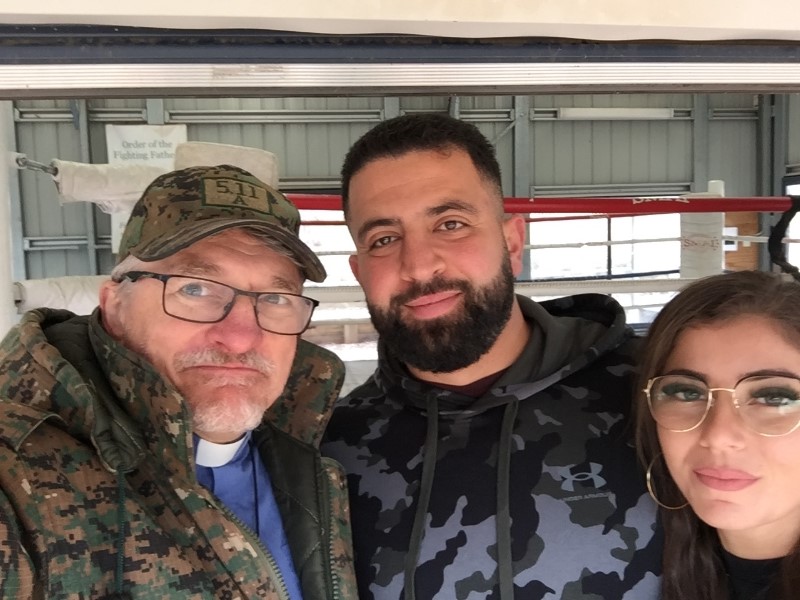 with Riz and Maria at Binacrombi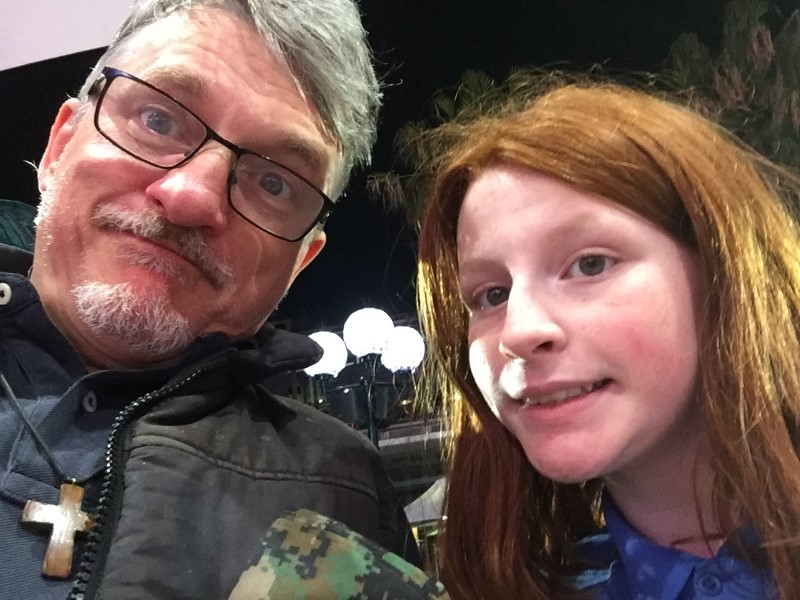 .
Hi Fighter,
It's Saturday night as I start this week's newsletter, and it's already been a full weekend here at Binacrombi.
I've been driving around the property today in our new CF MOTO buggy, and blessedly avoided some nasty accidents. I've got my first Binacrombi baptism happening tomorrow, and I'm excited about that. I'm also waiting expectantly for a key person to arrive – my prospective boxing opponent for tonight. Indeed, I'm already warmed up.
Outside of Binacrombi, most of my time at the moment is focused on the launch of my new book, "Christians and Muslims can be friends", scheduled for November 28th. It's only three weeks away!
When: November 28th, starting at 6.30 pm and going for about 3 hours.
Where: Holy Trinity Community Centre, 2 Herbert Street, Dulwich Hill
Due to COVID restrictions, we're going to have to limit the number who join us in person to 50 people. Of course, it will also all be live-streamed. Even so, if you're reading this, I'd love to have you with me.  Here's the procedure:
Email me and tell me you want to come
After we've sorted out the staff and the people we're interviewing on the night, the remaining tickets will go to those who have emailed me.
If there are more applications than spaces, we'll do a random draw.
What can you expect on the night?
We'll start in the boxing ring with Anthony Mundine, Billy Dibb, Solomon Haumono and myself. We'll do a few rounds together and chat between rounds. When we get tired of hitting each other, we'll sit down and battle verbally.
Other guests will then appear – either in person or via video link-up or through a pre-recorded message. Hopefully, almost all of the people interviewed in the book will appear in one form or another, including Father Bob, Dr Anne Aly MP, Father Rod Bower and Sheikh Mansour Leghaei.
So what's the goal?
The main goal of the evening will be to sell books, but not actually at the venue. We're going to run the evening as an Amazon Top 100 campaign. The idea will be to sell enough copies of "Christians and Muslims can be friends" on Amazon.com such that we get the book into the Top 100 Bestseller list for the November 28, 2020.
If we can reach the top 100, a lot of benefits can flow from that, so we need to encourage everybody to buy the book (or multiple copies) from Amazon.com on that particular day. To make this happen, I'm going to offer some really great incentives:
If you buy one copy of "Christians and Muslims can be friends" from Amazon.com on November 28th I will send you:
An electronic copy (PDF) of the book
A PDF copy of my last book, "Sex, the Ring and the Eucharist"
A showbag of other electronic goodies.
What goes into that showbag is yet to be finalised. I'm looking to those who helped me put the book together to contribute something that will make a great gift. I'll let you know over the next couple of weeks as it comes together.
So … here's the procedure:
On November 28th you purchase a copy (or copies) of "Christians and Muslims can be friends" from Amazon.com.
You email me your receipt
I email you back with a download link to all the goodies. 🙂
And I'll be coming up with some really special gifts for anybody who buys multiple copies of the book too. I'll fill you in on those details in my next newsletter.
The bottom line here is that I'm going to need your help to get my book into the Amazon Top 100 Bestseller list for November 28th. You can help by buying at least one copy on the day. If you want to help more, you can tell all your friends about it, share the message on your social networks and encourage them to get a copy on the same day.
If we are successful and if we get into the Top 100, I believe lots of good things will flow from that. The end result will be more friendships between Christians and Muslims and more love in the world. That has to be worth a solid team effort. 🙂
The Man of Faith
I'm going to give a rest to my Preach and Punch Fest this week and share instead a video of one of the interviews featured in my book. I've been posting shortened versions of these video-interviews every two days on Facebook, Twitter, LinkedIn and Instagram. Below is the full version of my interview with Anthony Mundine – an interview that shows that The Man is more than just an athlete. He is also a sincere man of faith.
Let me encourage you to tune in live to this coming weekend's Preach and Punch fest.
The punching takes place every Saturday night at Binacrombi and you can catch the live feed each week streaming from the Binacrombi Facebook page. With the days getting longer, we're generally not getting in the ring much before 8 pm now. Even so, if you've liked the Binacrombi page, Facebook will let you know when we go live.
The Sunday Eucharist takes place on the following day at Midday, and the broadcast often features me arguing about the Bible with the same guy I was fist-fighting the night before! It's a proper Anglican Eucharist but you need to BYO bread and wine. We stream live via my personal Facebook page.
So I hope you'll join me this weekend – both Saturday night and Sunday midday – for preaching and punching, and please get back to me ASAP if you'd like to attend the book launch in Dulwich Hill in person. Either way, I'll be back at you real soon with another update.
Keep me in your prayers as I do you.
Your brother in the Good Fight,
Dave
www.fatherdave.org
www.fighting-fathers.com
www.holytrinity.org.au
www.binacrombi.com.au
www.israelandpalestine.org
www.prayersforsyria.com
www.dulwichhillgym.com
www.boxersforpeace.com
www.warriorweekends.com
P.S. To financially support our work, please take out a monthly membership at www.fighting-fathers.com. Even a $10/month subscription will make a difference.
Preacher, Pugilist, Activist, Father of four