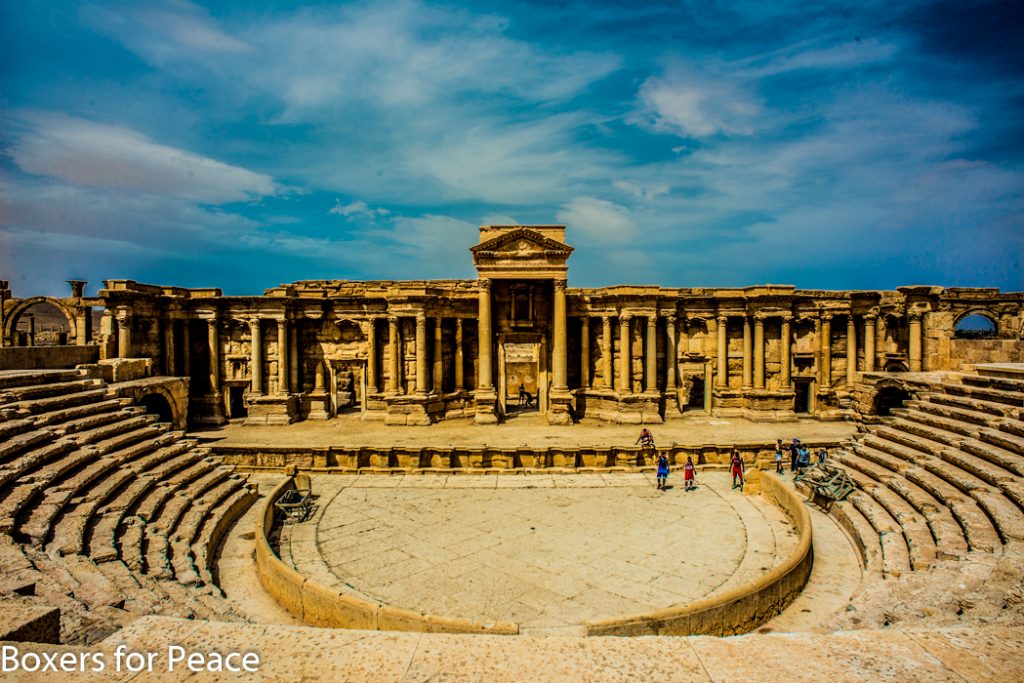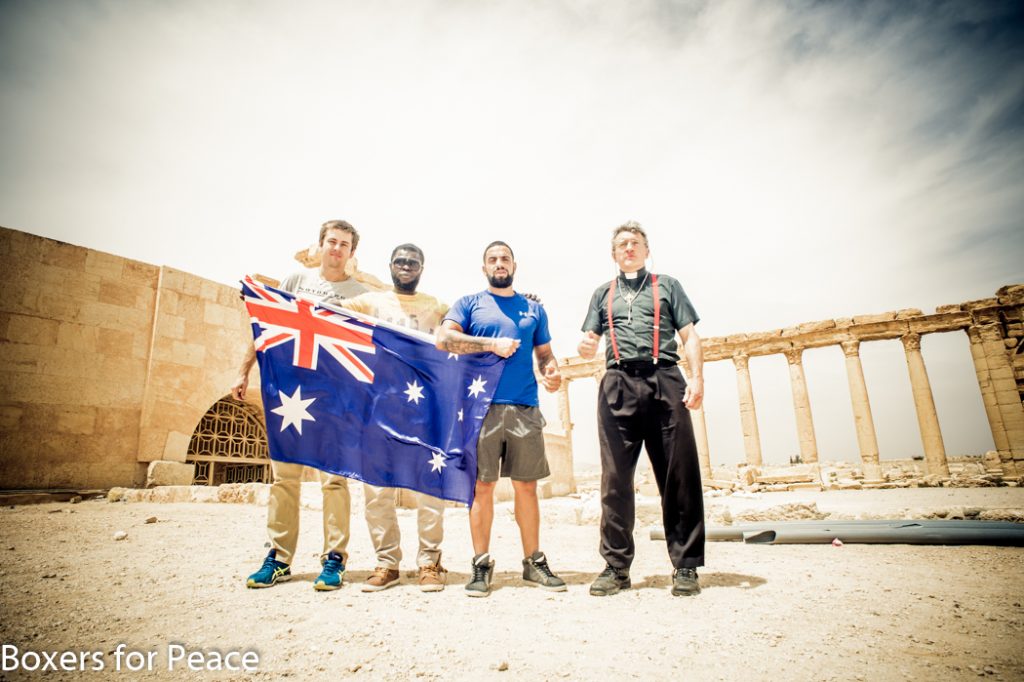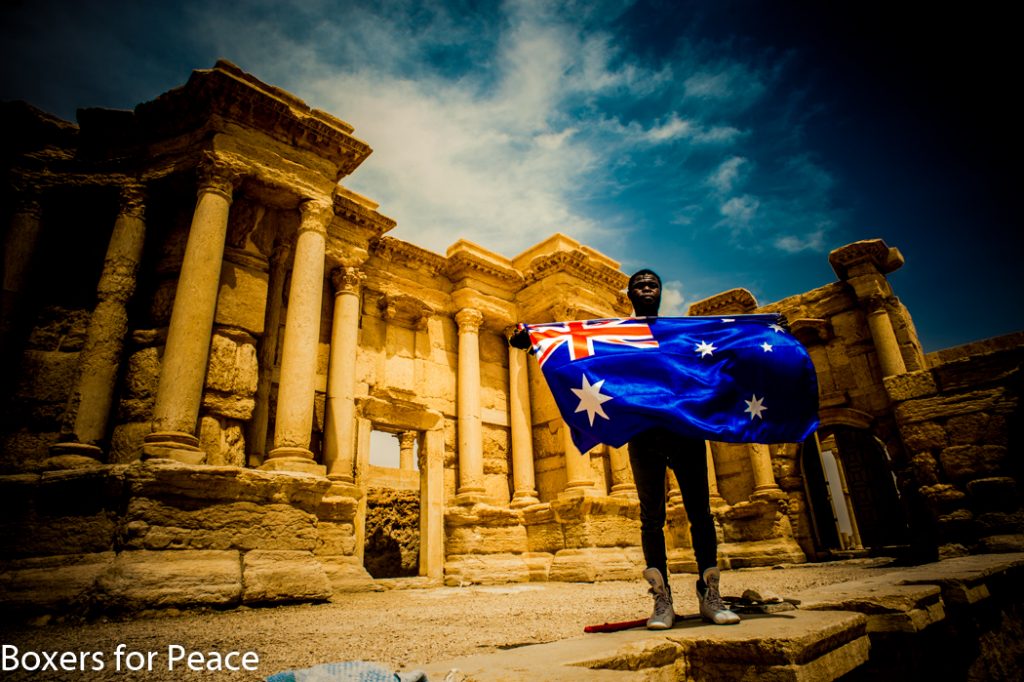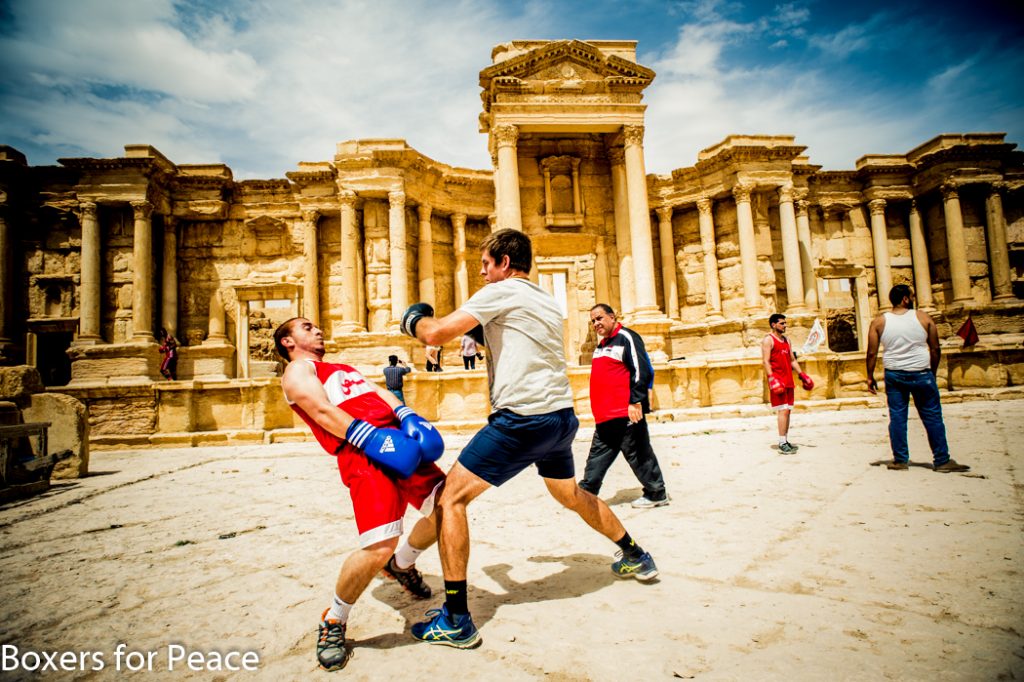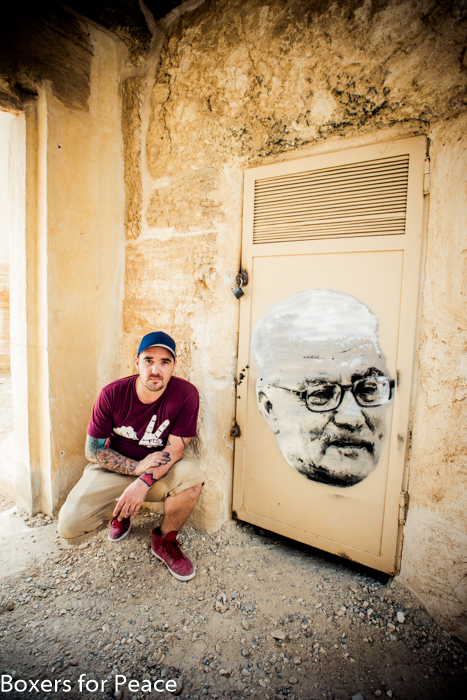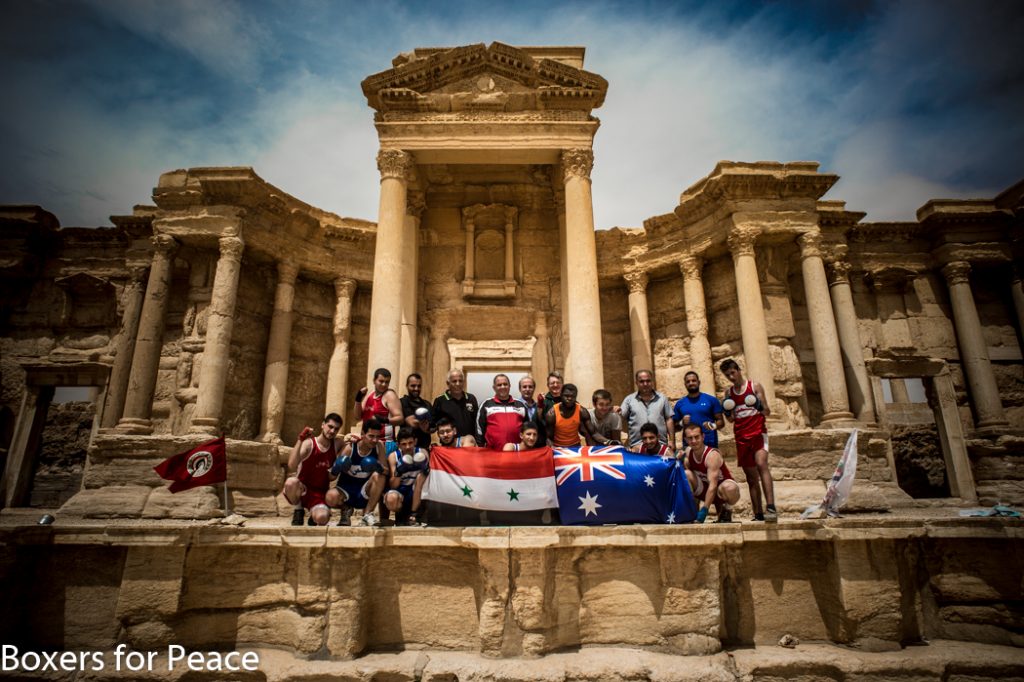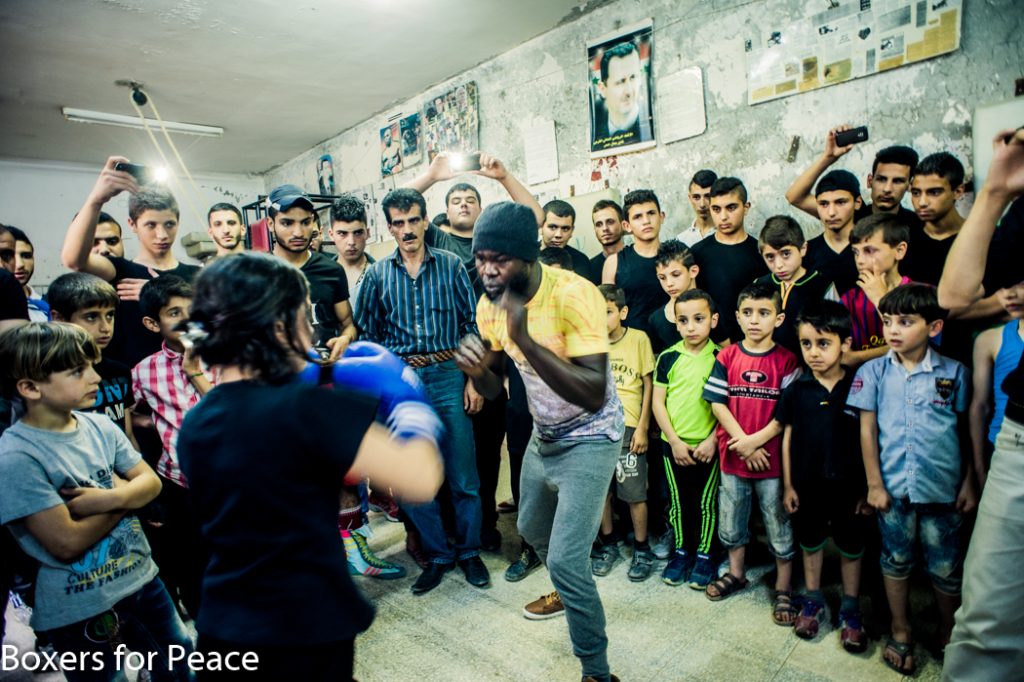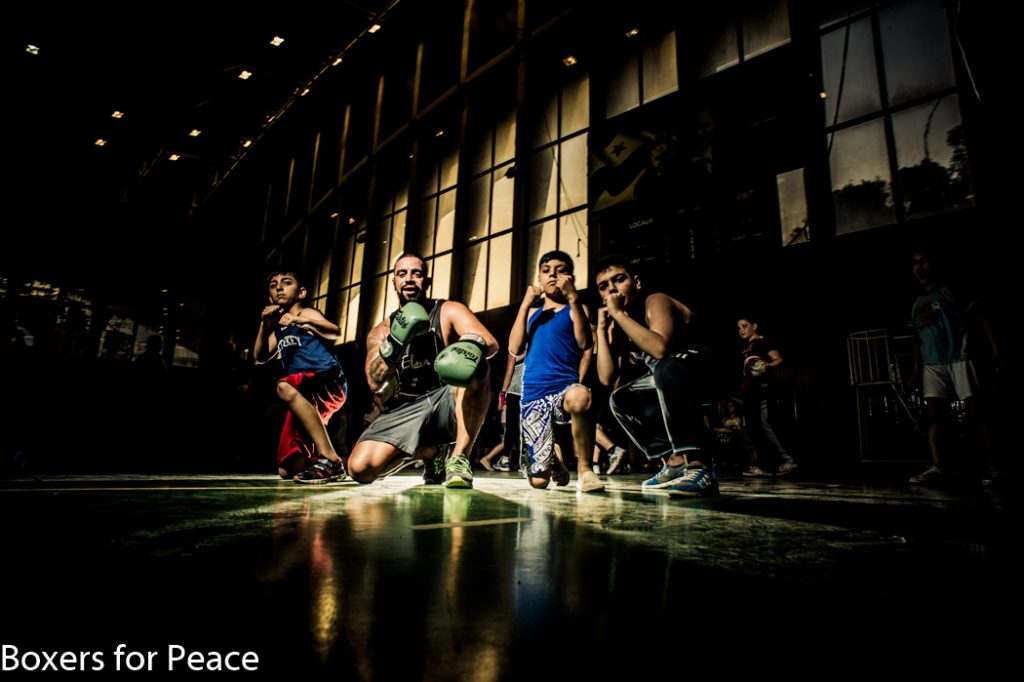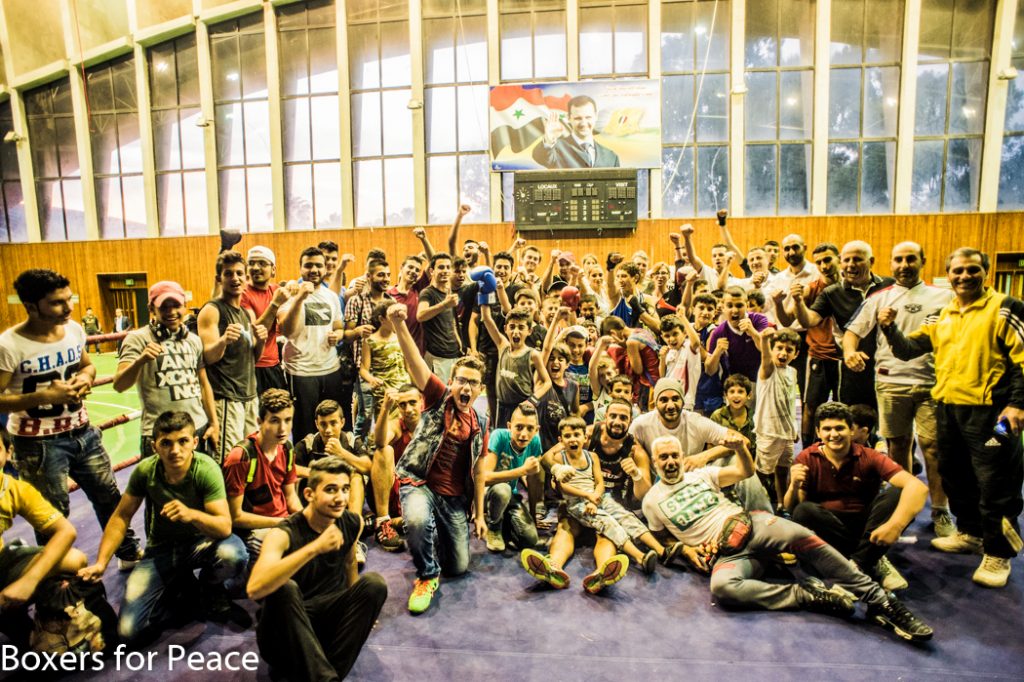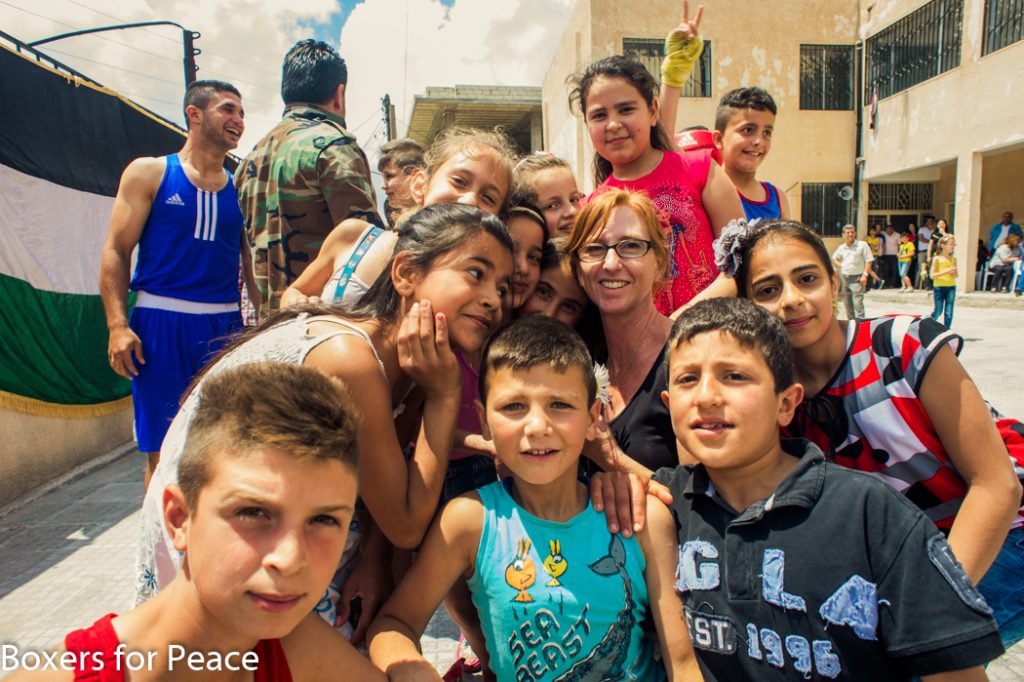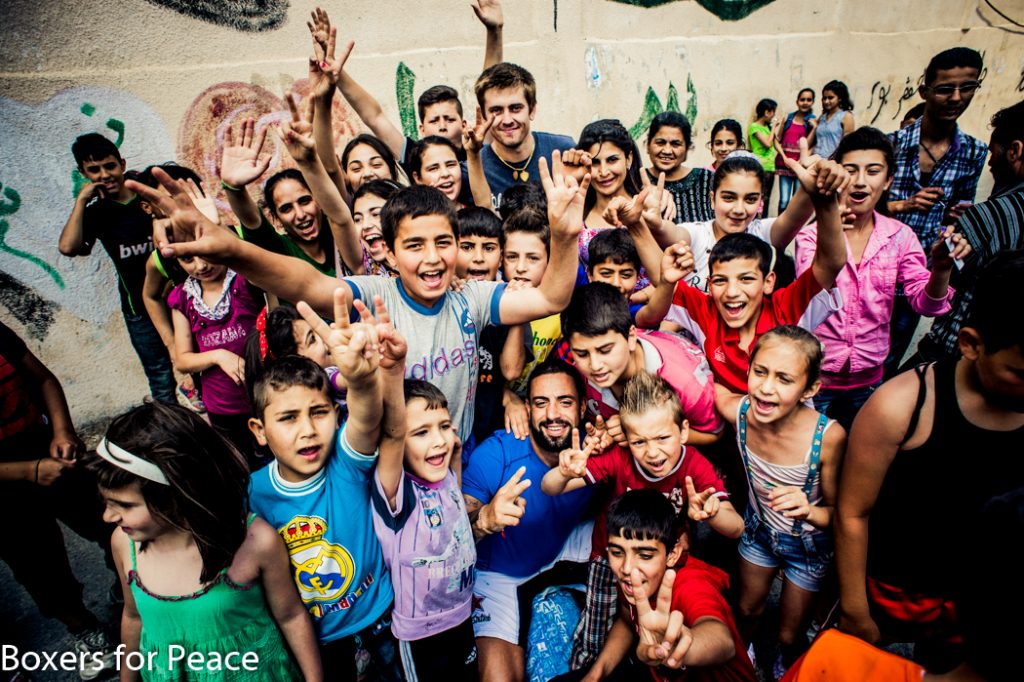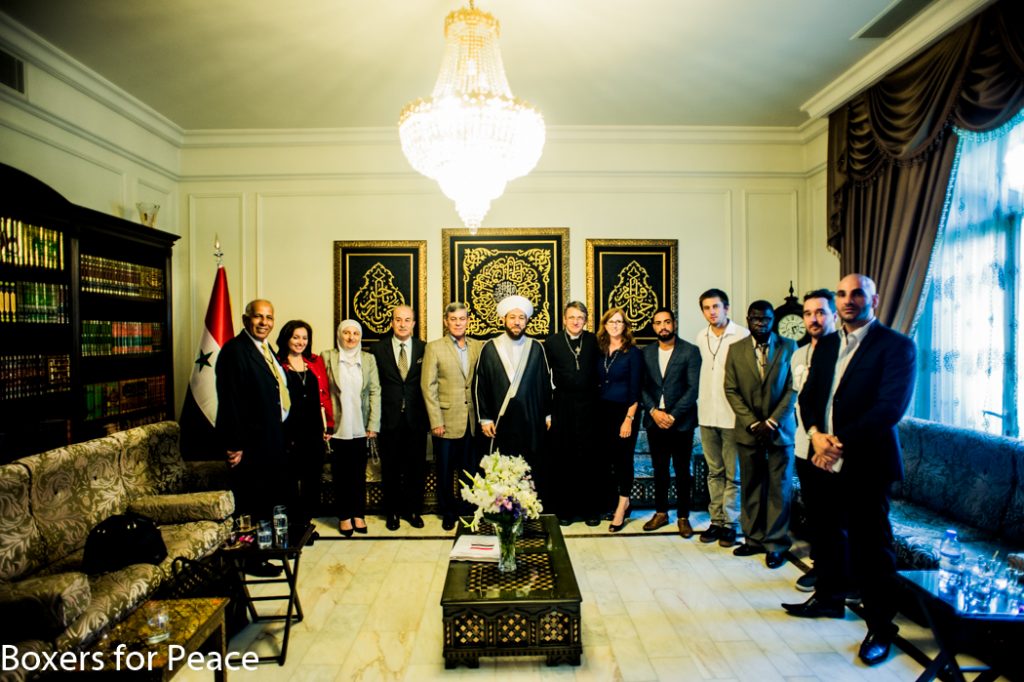 Hi Fighter,
We are back from Syria.
We've been back for a a couple of weeks now, in fact, and I apologise for not publishing much about our journey until now. In truth, I'm still trying to process it all.
It was a magnificent trip. We saw some amazing things and met many amazing people. As has always been my experience in Syria, we were greatly blessed by the generosity and grace of the Syrian people. They took us into their hearts and homes, showing us great love and hospitality.
We trained with the Syrian Olympic boxing team in Damascus
We celebrated the liberation of Palmyra by boxing in its ancient amphitheatre
We taught our sport to hundreds of young orphans in Homs
We travelled into remote villages in Latakia to touch gloves with the locals.
That is a very superficial summary, of course, but I'm going to resist the temptation to say too much more about our experiences here as I want to focus on inviting you to the exhibition that we have organised.
The Peace in Palmyra exhibition
The Peace in Palmyra exhibition opens this coming Sunday – June 19th – at 3pm, and will run for the entirety of Refugee Week (June 19 to 25). It will be held in our church's new Community Centre in Dulwich Hill (2 Herbert Street, Dulwich Hill).
The exhibition will include photographs, video and live art (ie. boxing) that chronicle our 2016 Boxers for Peace mission to Syria, with a special focus on our time in Palmyra – the site of so many famous ancient ruins – overtaken by DAESH (ISIS) in 2015 but retaken by the Syrian Arab Army on Easter Sunday (March 27) 2016.
PALMYRA AS A SIGN OF HOPE IN REFUGEE WEEK
If we really want to solve the global refugee crisis, we have to tackle the problem at its source. We need to create conditions on the ground where people no longer have to flee from war and famine but can live in safety, and those who had been forced to leave can return to their homes.
In Syria, more than half of the country's population has been displaced since the outbreak of violence five years ago. Millions have fled overseas, but millions more have fled into other parts of Syria. This exodus of Syrians from their homes had seemed irreversible, and yet in recent months, hundreds of thousands of Syrians have been able to return home as their cities have been liberated!
The retaking of Palmyra was especially significant in this regard, not because of the magnitude of the refugee exodus from the city but on account of the place Palmyra holds in the hearts of all Syrians. As one Syrian army officer said "when my son died defending Homs, I didn't cry. When my men were beheaded by DAESH, I didn't cry, but when they took Palmyra, I cried."
Palmyra, with its rich history and spiritual beauty, is the beating heart of Syria. The liberation of Palmyra was not only a major defeat for DAESH (their first major defeat since their inception) but a victory for all Syrian people, and for all of humanity! Homelessness and destitution do not have to be the final word! Liberation happens! Refugees can return home!
You can download a poster with the details of the exhibition here.
If you're coming, please register on the exhibition's Facebook event page.
Video time
We took a lot of video footage during this last trip to Syria and you can see all the stuff we've published so far on www.father-dave.org/syria
What I've published below is a wonderful short compilation put together by boxer, artist, and much-loved team-member, Luke Cornish (ELK). It speaks for itself.


Let me close by thanking once again everybody who supported us on this mission trip. Quite literally, we could not have done it without you. It is only  because of your generosity and support that we are able to make any of these initiatives work.
Mind you, I know that a number of you guys tried to send us a donation through Paypal and most of those contributions were rejected! Unfortunately, Paypal has automatic filters that are tripped when anyone mentions the word Syria.
This is understandable. What is less understandable is why it took them more than a month to work out that we are not supporting terrorism but are Boxers for Peace (and this despite my repeated calls and emails), and why they cancelled donations rather than put them on hold until they worked us out!
If you did get your donation rejected or if you'd still like to support the work, let me encourage you either to:
Take out a $10/month subscription to Fighting Fathers Ministries through our member site (fighting-fathers.com)
Buy an item from the Fighting Fathers' online shop (fightshop.biz).
With regards to the shop, I'm pleased to announce that there is a whole new batch of Fighting Fathers monastic smocks have recently been delivered. They are a unique style – modelled on traditional Benedictine design but short enough to allow full leg movement, allowing the wearer to both run and train as well as pray!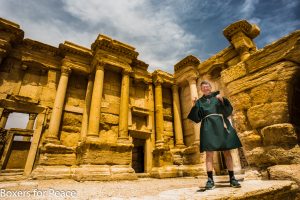 I hope you can make it to the exhibition, fighter, where I'll be very happy to talk your ear off about the Syria trip. For those who can't make it, I'll be publishing more photos and videos and stories to www.prayersforsyria.com.
That's enough for today. Keep me in your prayers as I do you.
Your brother in the Good Fight,
Dave
www.fatherdave.org
www.fighting-fathers.com
www.holytrinity.org.au
www.binacrombi.com.au
www.israelandpalestine.org
www.prayersforsyria.com
www.zerocostwebsite.net
www.dulwichhillgym.com
www.warriorweekends.com
www.how2changetheworld.com
Preacher, Pugilist, Activist, Father of four