"In the beginning was the Word, and the Word was with God, and the Word was God. He was in the beginning with God; all things were made through him, and without him was not anything made that was made. In him was life, and the life was the light of humanity. The light shines in the darkness, and the darkness has never put it out." (John 1:1-5)
Hi Fighter,
I'm starting today with the opening paragraph of John's Gospel. It was read in churches around the world last Sunday – the second Sunday after Christmas.
Why would anyone think that last Sunday was a good time to be contemplating metaphysics? A lot of us were still trying to get over our Christmas hangovers! Besides, isn't this still the time for telling stories about Mary and Joseph and the shepherds and the wise men? Where do you put 'the Word' in the Nativity scene?
It's interesting to compare the way each of the New Testament's four Gospels begins. Mark (the first Gospel written) starts with the beginning of the adult ministry of Jesus. Matthew and Luke go back further and start with the birth of Jesus. John goes back further still – a lot further. John takes us back to the beginning of time, proclaiming that what happened in that stable in Bethlehem was something of cosmic significance, rooted in a reality that existed before the creation of the world!
It's a spooky thought – that some events, and some people, have a spiritual significance that transcends time. That's not true for all of us, is it? Or is it?
I feel comfortable with the thought that God loves everyone equally, and that therefore everyone has an equally significant role to play in the divine drama. The Bible though tells a very different story.
God chooses the Jews to play a role in history that is different to the role assigned to any other nation. God changes history through the man, Jesus of Nazareth, in a way that God does not do through anybody else. God likewise appoints some people to be prophets, priests, kings, healers and preachers (along with a variety of other roles), and yet this doesn't mean that all such roles are equally important or that everything we do (inside or outside of those roles) is equally significant.
"But lay up for yourselves treasures in heaven, where neither moth nor rust consume, and where thieves do not break through and steal" (Matthew 6:20)
The metaphor of 'storing up your treasure in heaven' is a similarly powerful one, and reinforces this point that there are some things that we do that have eternal significance, while other things do not. Perhaps we just need to be clear about what these eternally significant things are. The problem is that often it's hard to tell.
Who would have thought that a child born in a manger in a backwater town in first century Palestine would go on to transform human history in the way Jesus did? It all makes sense in retrospect but, as Kierkegaard would remind us, while life can be understood in retrospect, it unfortunately has to be lived forwards.
Are there things of eternal significance happening around us in the world today that we can be a part of? I believe there are. I believe there are things of eternal significance happening within our own homes!
One thing we learn repeatedly from the Scriptures is that the things that are most significant to God and to humanity are not necessarily the things we read about in the headlines. We need to adjust our eyes to focus on the light that is shining in the darkness, confident that the darkness is never going to put it out!
A New Boxing Academy?
As you know, last week saw the end of Father Dave's Old School Boxing Academy  in Dulwich Hill. It all ended rather ignominiously, with a church warden arriving to collect my keys before we had even finished sweeping the place out. I was also warned that the locks were about to be changed anyway (in case I had spares).

Onwards and upwards! My old friend, Kon Pappy, has offered to host our club in his gym – The Fight Lab – in nearby Tempe.
For those who don't know Kon, we've had a long and illustrious history together. Kon is the most dangerous man I know. He is probably also the most faithful friend I have ever had. Kon is a champion wrestler, MMA fighter, professional boxer, and all-round martial artist. He's also a gentle and loving family man.
Kon and I started the wrestling and martial arts classes in the Dulwich Hill church hall together back in the early 90's. Kon then worked with us over many years, helping to run our youth drop-in centre. Kon worked my corner in my professional boxing debut in 1996, after which we helped found an international Mixed Martial-Arts (MMA) organisation together (the AFPA).
Kon set up The Fight Lab around 10 years ago as a dedicated MMA training gym. It is a great act of grace that he has now set up a boxing ring on the edge of his wrestling mats to make room for our team. Our only challenge at the moment is finding times that our team can train without bumping into Kon's wrestlers and MMA fighters. At the moment, I'm at The Fight Lab on Tuesday and Wednesday nights at 6.30 pm. Sessions on the weekend are yet to be confirmed.
In truth, I don't know whether we'll be able to carry on the same work with the same group of young people in the same way. Whatever happens though, I am deeply grateful to Kon for opening his heart and his gym to us.
A New Member Site!
It's been a long time coming but the new member site is finally ready to launch. Go to www.fightingfathers.com (nb. not www.fighting-fathers.com) to take a look. If you're already sponsoring me through Patreon.com, you should be able to log in as a member right away, using your Patreon username and password.
The goal of the site will be to give us all a forum where we can post our ideas and videos without fear of being censored if we don't echo the dominant narrative. I'm not saying that there won't be any censorship, as there will be no room for abusive language or pornography or anything like that, but given that only our members can publish on this site, I'm not expecting any of these problems.
As you no doubt know, the social media giants have become increasingly intolerant of anyone who diverges from the mainline narrative. A good example was Twitter's recent suspension of the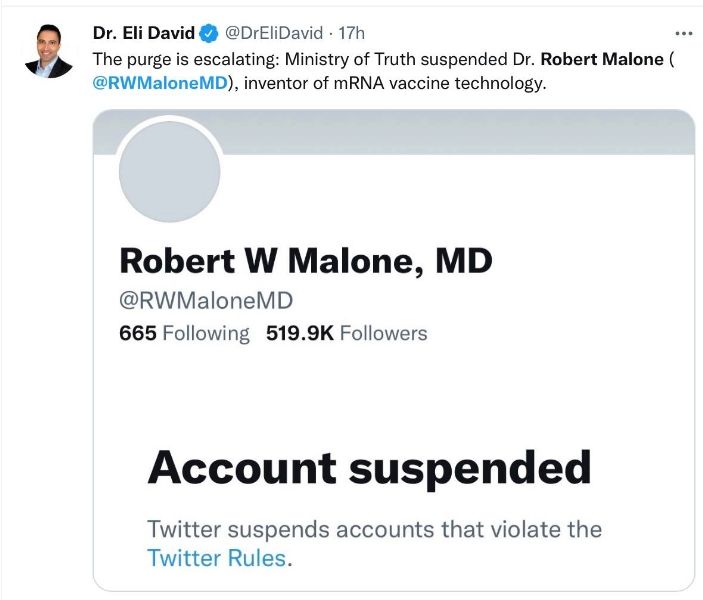 account of Dr Robert Malone, MD, who invented mRNA vaccine technology, but is now an opponent of mandatory vaccination, especially for children. The tech giants are consequently doing their best to silence him.
If your Facebook and Twitter posts are being taken down, post them on our member site. Post your scientific postulates or your favourite conspiracy theories. I don't have to agree with you, and I'll trust our readers to discern fact from fiction.
The new member site is only in its infancy but I encourage you to sign in, give it a test-drive, and give me your feedback. At the moment, there's only the one tier of membership, allowing you to publish articles and share videos and images. I'm hoping to add a group calendar, plus various courses and software options that will be available to patrons who are contributing $100/month or more.
If your sponsorship is coming from outside of Patreon.com and you'd like to be involved, let me know. I can sign you up manually.
Our Sunday Eucharist
I'm hoping to have lots of new things happening with our online worship this year too, but all in good time. For this Sunday, as with last Sunday, you'll just be getting me and Rev. Joy Steele-Perkins. Even so, I think we make a good team, and I am slowly learning how to integrate your online comments into our time together.
We'll be broadcasting at midday, as usual, this Sunday. Join us either via:
You'll notice that I haven't included my personal Facebook feed this week. Our software platform only allows us to stream to three outlets. I'm still trying to find the best combination. If you are joining us through the Facebook Page, please make sure that you subscribe to my videos, by clicking the bell icon during the live stream.
Support the work
If you're not a financial supporter yet and can afford to be, you'll find three options on my Patreon page:
Middleweight Division ($10/month) where you get access to the member site, along with the videos and other resources.
Heavyweight Division ($100/month) which includes individual coaching, along with software subscriptions to both Buzzious and Streamout, allowing you both to publish an unlimited number of quality blogs and to livestream.
Super-Heavyweight division ($400/month) includes all of the above plus me working with you in person – at The Fight Lab and at Binacrombi Bush Camp
That's it for today.
I'll have a big announcement next week about another crazy venture I'm undertaking this year. In the meantime please pray for me as I pray for you, and pray especially for Joy as she begins cancer treatment this week. May God have mercy on us all.
Your brother in the Good Fight,


www.fatherdave.org
www.fighting-fathers.com
www.holytrinity.org.au
www.binacrombi.com.au
www.israelandpalestine.org
www.prayersforsyria.com
www.dulwichhillgym.com
www.boxersforpeace.com
www.warriorweekends.com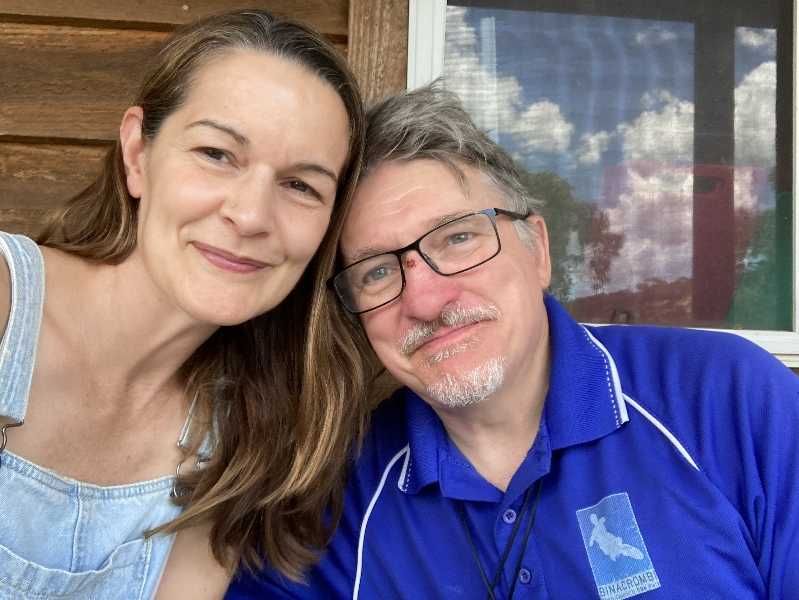 Father Dave
Preacher, Puncher, Father of four