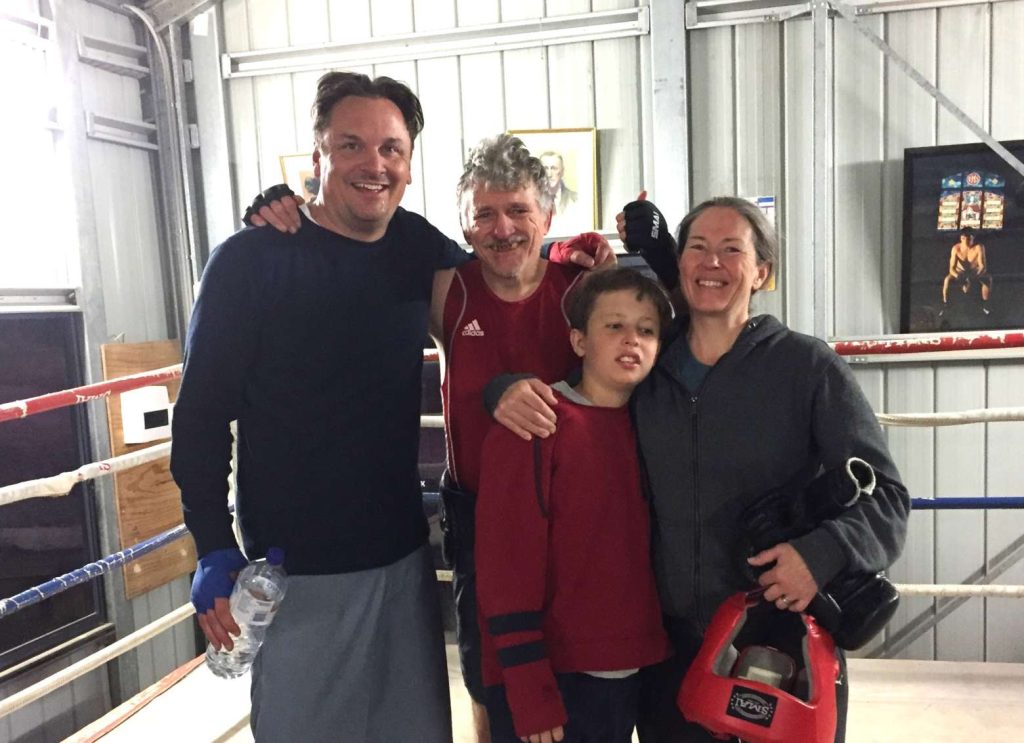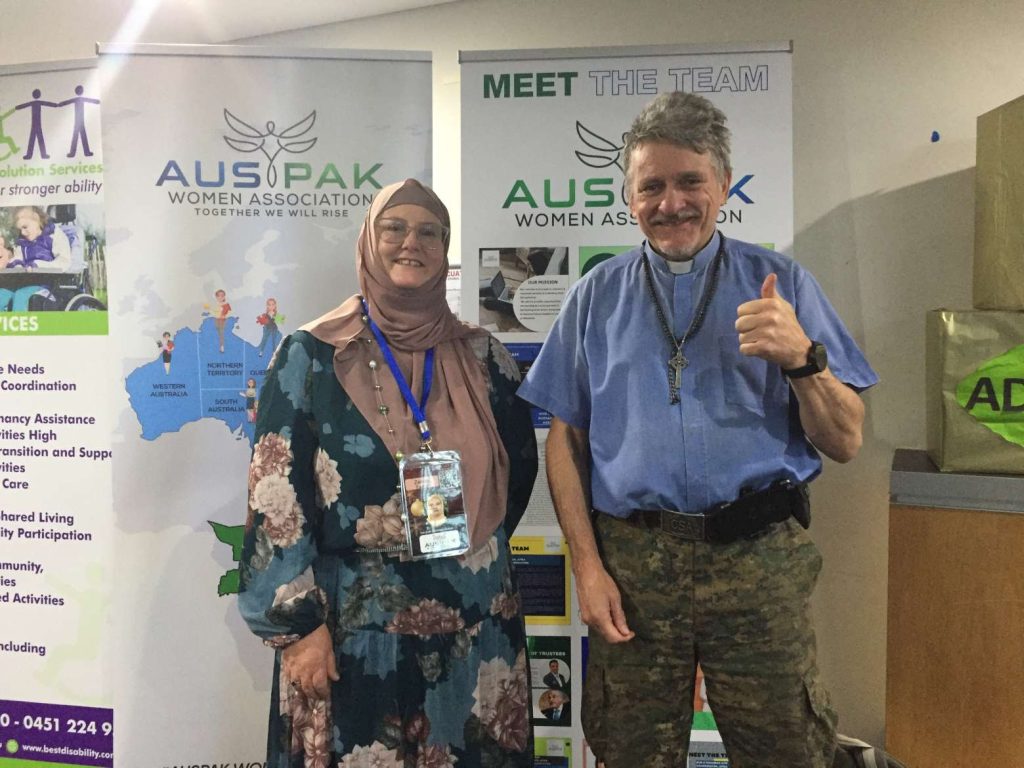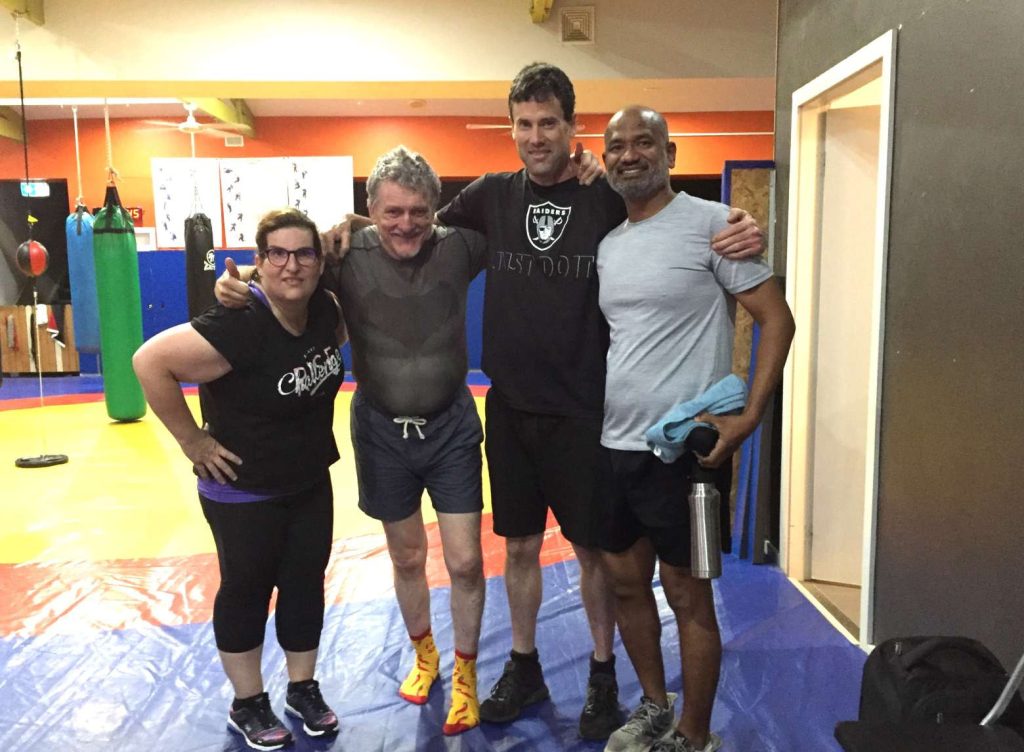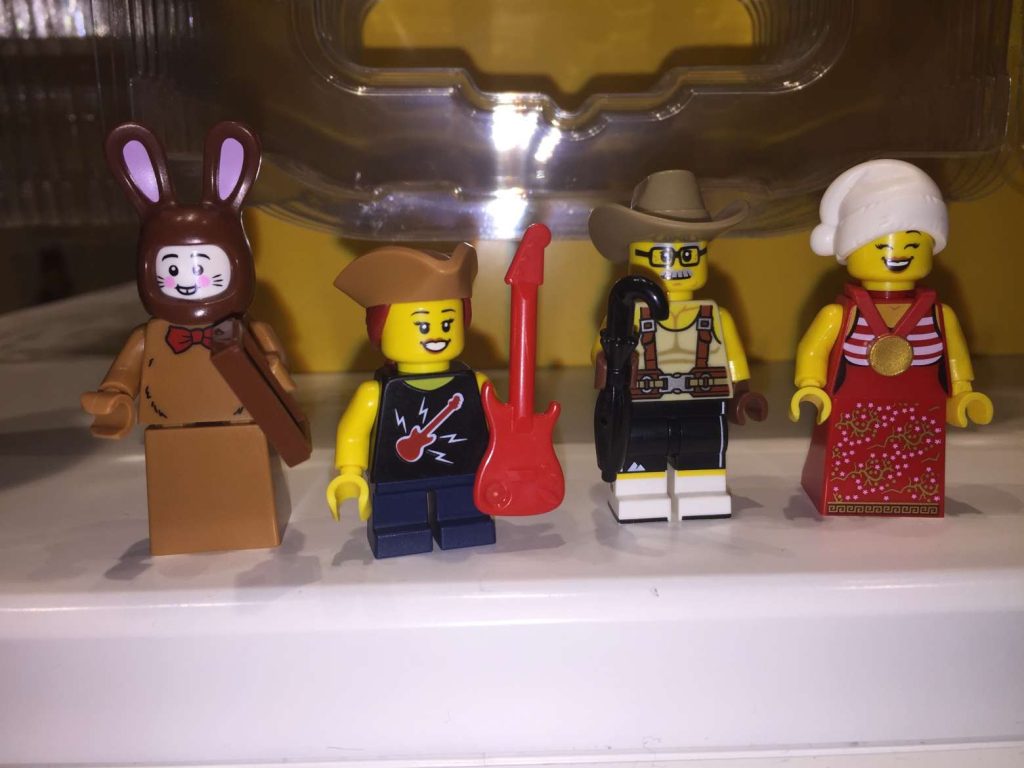 "In the beginning was the Word, and the Word was with God, and the Word was God." (John 1:1)
December 24th, 2022
Greetings, Fighter, and Happy Christmas.
I sincerely pray that you find joy and peace this Christmas. It's a special time of year, though I know that for many of us it's an especially painful time.
Christmas is inevitably a time of family celebrations. For those of us who have no family or who are experiencing domestic stress, it tends to be the most isolating and alienating time of the year. How you experience Christmas depends on your story.
Having said that, there are different ways of telling the Christmas story too, and the verse above from the beginning of John's Gospel illustrates the point: "In the beginning was the Word, and the Word was with God, and the Word was God"
This verse (and the seventeen that follow it) comprise our Gospel reading for this Sunday – Christmas Day – and you'd be forgiven for thinking that it had nothing to do with Christmas. There's no mention of Mary and Joseph, no angels, shepherds, or wise men. Even Jesus isn't mentioned by name until verse seventeen! Instead, we get this shadowy language about 'the Word' and the role this Word played in the creation of all things. Is this really the Christmas story?
What makes this chapter difficult is that John, the Gospel writer, was using language that was popular in the first century but that is lost on us now. The concept of 'logos', translated here as 'word', was a popular term in John's day for that mysterious something that is out there that and that binds all things together. I don't doubt that if John were writing today, he'd speak of 'the force' rather than the 'the word'.
John focuses on the Christmas event in verse 14 – "the Word became flesh and made his dwelling among us." This might seem an odd way of speaking about the birth of Jesus but that is exactly what John is referring to. The verse combines both the Greek concept of 'logos' (word) and the Hebrew concept of the 'eskenosen' (dwelling), which literally translates as 'tabernacle'.
For those who don't remember the tabernacle in the Hebrew Bible, it was the tent that housed the ark of the covenant, and it accompanied the Israelites on their journey through the desert (see Exodus 25-40). It was the presence of God for them in the desert, and it moved about with them. This is the image John uses to describe the life of Jesus. Jesus was God's presence, moving about with us in the wilderness.
My point here is not simply to help you appreciate John's imagery, but to recognise that there are a lot of different ways of telling the Christmas story. We can see it as a story of a desperate young woman, far from home, trying to find somewhere safe where she can give birth, or we can see it as John sees it. We can see Christmas as a cosmic event where the eternal forces of good are coming together in ways that we do not understand to produce a child who is going to change the future.
Which story is the true story? They both are. Which story should we be focusing on this Christmas? Well … which story best connects with our story? At what point does the story of the birth of the 'new-born king' both engage and confront the dominant narratives of our day?
Forgive me if I'm sounding overly philosophical. It's hard to avoid when you're working with John's gospel. My point is that there's something in the Christmas story for all of us. It speaks to us in our loneliness and fear. It reminds us that God is at work in our world, even if in ways that do not make much sense to us right now, and it gives us hope for a better tomorrow. Merry Christmas!
Christmas Giving
I am deeply grateful to all those who have made one-off contributions to our monthly costs or who have subscribed at Patreon.com to make a regular contribution. Even so, we still need a few more good souls on board.
It may be a little late to get a copy of my books to you by Christmas, but I'll still send you a copy of each of them if you sign up in either the Heavyweight ($100/month) or Superheavyweight ($200/month) divisions at Patreon.com. Just let me know your address and I'll mail you a personalised copy of each book.
My books:
You can read more about my first book via the Amazon link above. You'll get more insight into my second book from the website, ChristiansandMuslims.com, which includes reviews and lots of excerpts.
Please sign up via Patreon.com if you can:
Middleweight (community mentoring)
Access to our member site
Weekly email newsletters
Weekly worship services
Access to the Fighting Fit training videos
Access to the Fighting Fathers' physical and spiritual fitness program
Heavyweight (remote mentoring)
All of the above +
Development and monitoring of personalised training plan
Weekly mentoring via email, phone or Skyp
Superheavyweight (in-person mentoring)All of the above +
Unlimited access to Father Dave's Fight Club training sessions
Mentoring via email, phone, Skype or in person.
Discounted training weekends at Binacrombi Bush Camp
The Bush Bash and Sunday Eucharist
Last weekend we were back in the bush for another big weekend of fighting and praying. You'll find the video of the Bush Bash below where, as you'll see, I was fortunate not to be killed by my friend, Martin.😊
You'll also find below the highlights of last Sunday's Eucharist, which began with Father Ola leading us in singing "O come, all ye faithful". Thank you, Ola and Rob.
I'm not going to be back at Binacrombi for a couple of weeks now, but I'd really like to invite everybody who can make it to join me there for the weekend of January 6 to 8. I'd really like to put aside that weekend as one where we can all get together and celebrate the new year with some good food and wine, and with plenty of physical training, fighting, and prayer.
I appreciate that not everybody is going to feel drawn to all of these elements – food, wine, training, fighting and praying – but I'll be more than happy if you want to come just for the food and wine. Either way, I'd like to see you. Moreover, if you'd signed up to Patreon.com as a Heavyweight or Superheavyweight, I want this to be my gift to you. I'll cover the costs of your weekend stay.
Can you join me in the bush for January 6 to 8? Let me know ASAP. Either way, we'll be meeting for the Sunday Eucharist as usual this Sunday, even though it is Christmas Day, and we'll be beginning with another wonderful Christmas carol from Father Ola (Silent Night).
I appreciate that most of our regular team will be busy this Sunday with family commitments. That's OK. If you're on your own though, please do join me. Our good friend, Sam Madden, and I will be online from about 11.45.
You'll find us, as usual, on www.thesundayeucharist.com from around 11.45 am, or access us via your favourite social media site (Facebook , YouTube, Twitter or LinkedIn).
Sharing my story
I mentioned last week that I've put together a series of media clips from the last 30 years as a way of sharing my story with you. I've been encouraged to see a handful of people sign up over the last few days. The invitation remains open.
As I mentioned last week, the series includes clips about male-identity issues, about politics, and some are just funny. You can unsubscribe at any time if you get bored.
Go to www.fighting-fathers.com and enter your email address. That will kick-start the series. You'll get a welcome email (which is also a video), followed by the other emails – one every three days, Please give me your feedback.
What's on this week?
In closing today, let me share some good news.
I received a letter this week from 'Revenue NSW'. When I saw it in my post box my heart sank. A letter from 'Revenue NSW' normally contains a fine.
I was shocked and delighted to find that I'm actually going to be refunded the last fine I received. If you remember, I was fined $1,000 for trying to lead prayers in Bankstown in October 2021, after a young man had a heart attack while being arrested by police for not wearing a mask. You can read the full story in my blog post here. Thankfully, it seems that the police have now had a change of heart!
Well … I believe the courts have now established that many of those fines were not legal and that the police were exceeding their powers in issuing such fines. Hopefully, there will be many more reparations to come.
.
The other key thing to I need to communicate is that one of you good people paid the fine for me, which was deeply appreciated as I couldn't afford it. Even so, we are being refunded now and I want to give the money back. The problem is that I can't remember who paid it. Sorry.☹
Put it down to the number of hits I've taken to the head. I have tried trawling my social media accounts to try to find my communication with the gracious soul who helped me. Forgive me, sister (yes, I do remember that it was a sister and not a brother, but no more). Anyway … please remind me who you are and we'll get the refund to you.😊
OK. That's enough for today. Please do consider joining me at Binacrombi for the weekend of January 6 to 8 (see above) and have a wonderful Christmas.
Your brother in the Good Fight,

www.fatherdave.org
www.fighting-fathers.com
www.holytrinity.org.au
www.binacrombi.com.au
www.israelandpalestine.org
www.prayersforsyria.com
www.dulwichhillgym.com
www.boxersforpeace.com
www.warriorweekends.com
Preacher, Pugilist, Activist, Father of four