Yes, it's me and Fran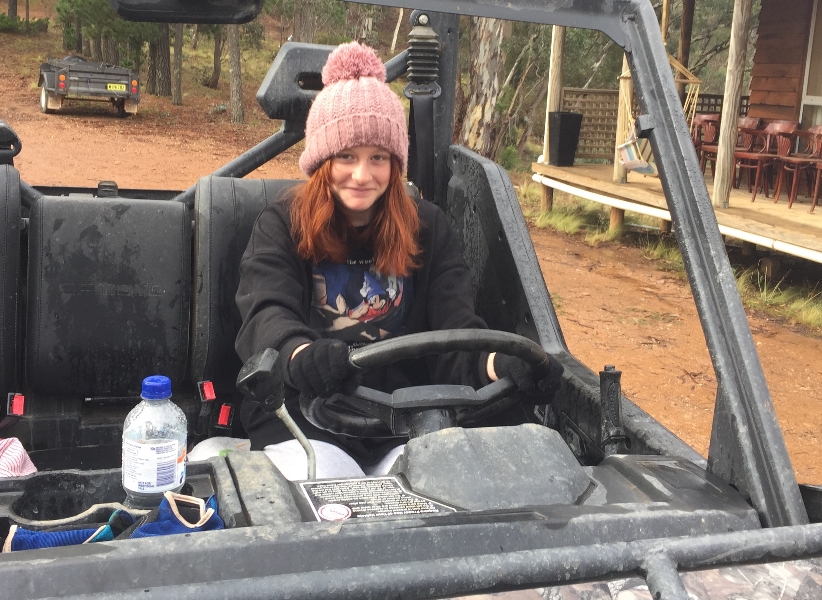 a good age to learn to drive 🙂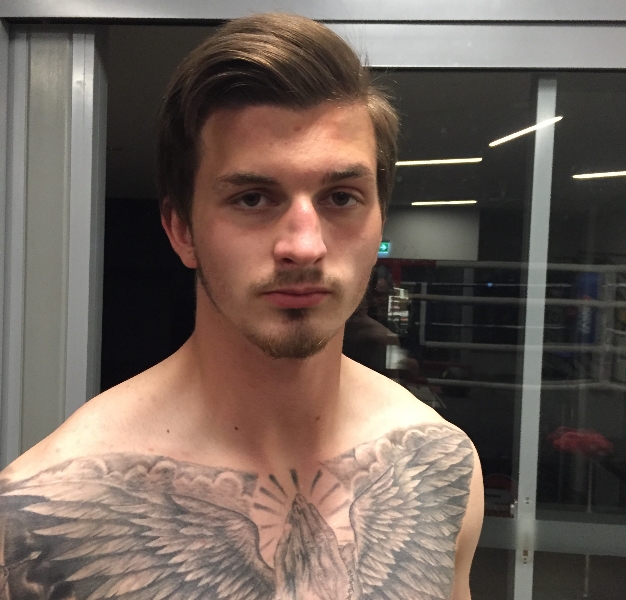 Soren looking increasingly like a chip off the old block 😉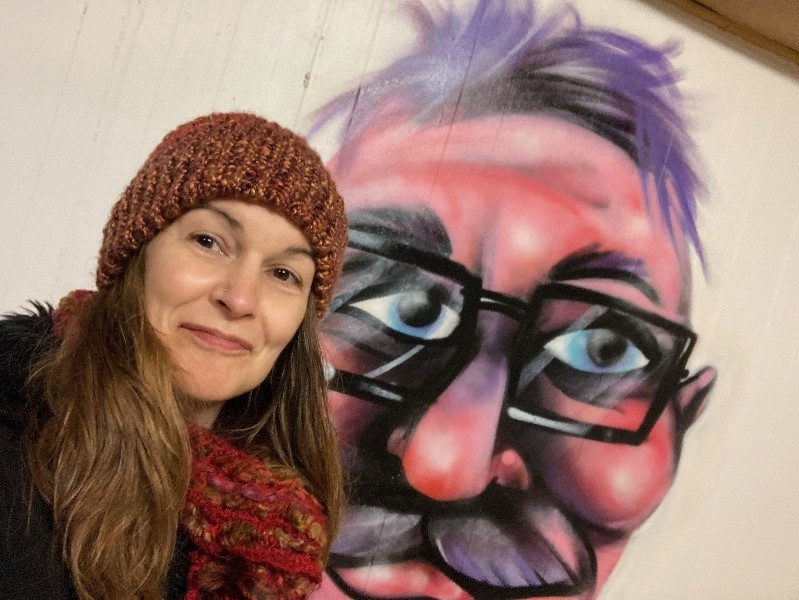 with Joy at Binacrombi (sorta)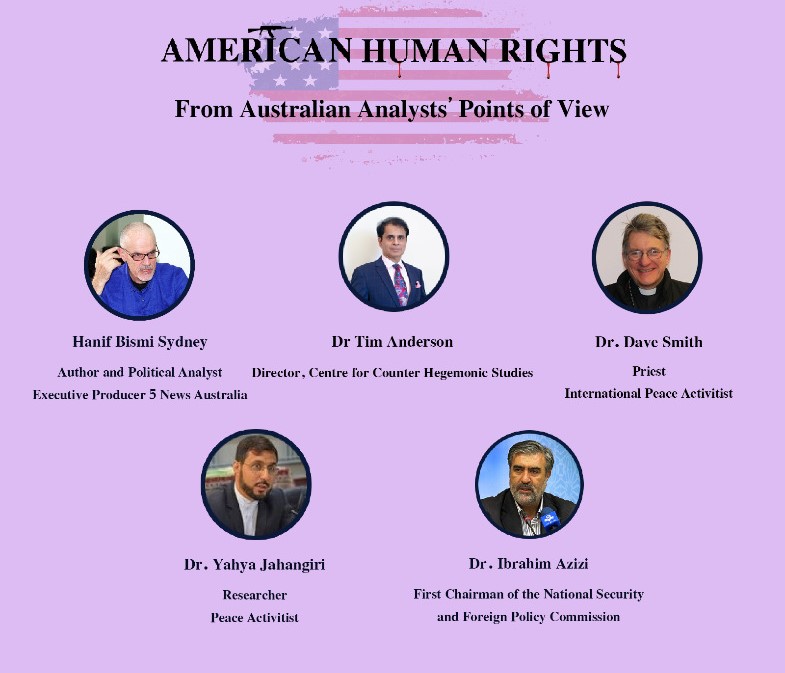 Speaking at Tehran University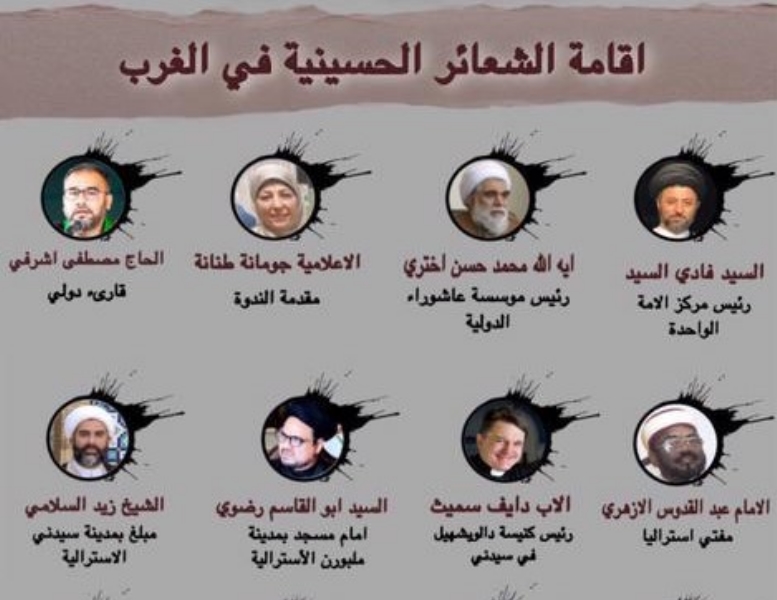 Speaking about Ashura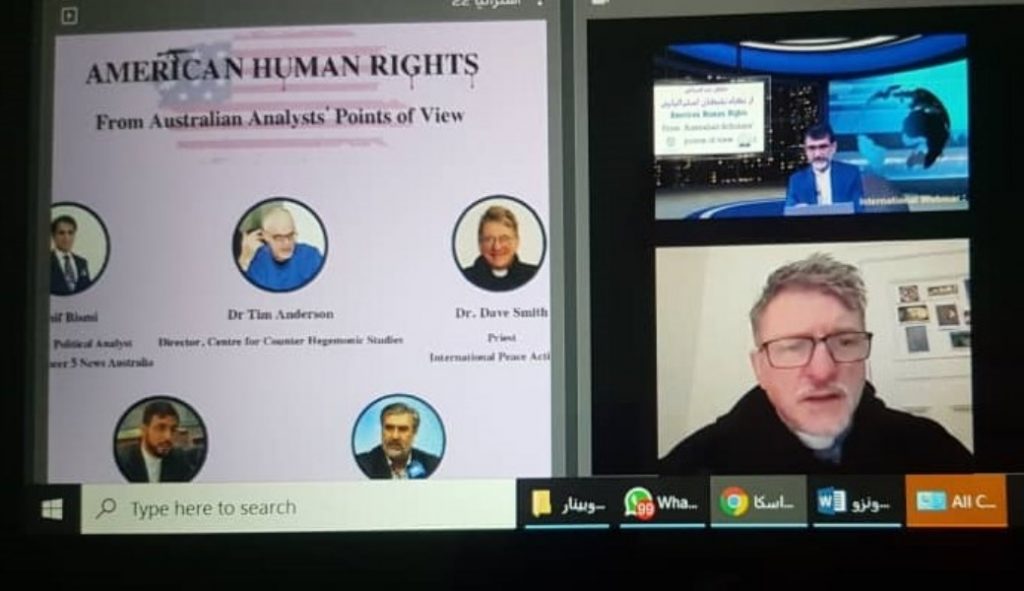 Speaking about Ashura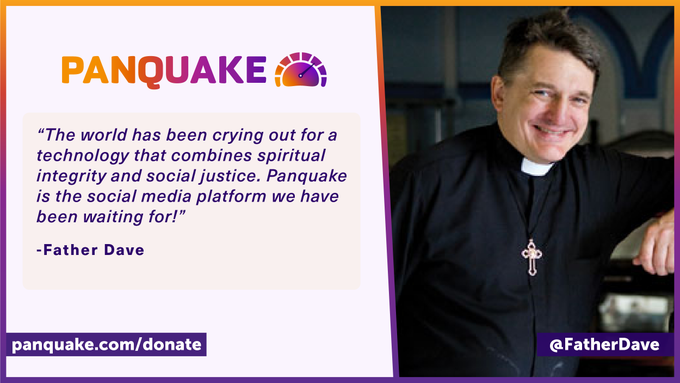 Get on board with Panquake!
.
Hi Fighter,
"And out of the smoke, locusts descended on the earth … They had tails with stingers like scorpions, which had the power to injure people for five months. They were ruled by a king, the angel of the Abyss." (Revelation 8)
Forgive me for starting with the book of Revelation but things are starting to look a bit apocalyptic around here. Dark unseen forces seem to be at work.
I checked my Facebook feed first thing Friday morning, even before I'd said my morning prayers (such a bad idea). The first thing I saw was a post from the NSW Police Force (who I'm pretty sure I'm not following). It was a warning. "Police are aware of unauthorized protest activities planned for this weekend. Do NOT attend. … you will be fined or arrested if you turn up." I wonder if every Facebook user received that post?
I avoided Facebook for the rest of the day, but ventured another peek in the evening. The police were at the top of my feed again, this time telling me how they had just arrested one of the organisers of the Sydney protest and how he was facing between three and eight months in prison! I had decided earlier in the week that I was not going to attend the protest this time but these posts left me thinking I should reconsider.
What's happened to our police force? I worked so closely with my LAC (Local Area Command) over so many years and made so many good friends there, though as time went on I did sense that community policing was eroding under the inertia of relentless bureaucratization. Now I listen to our Police Commissioner urging his officers to "put community policing to the side" while they concentrate on enforcing stay-at-home health orders "with vigor", and assuring them that if they do write tickets and issue fines that are unwarranted, no disciplinary action will be taken against them!
When the police commissioner is telling his officers not to be too concerned about the law, no wonder there is chaos on the streets. I've lost count of the number of videos I've been sent this week featuring middle-eastern men from inner-West Sydney being wrestled to the ground by police. Then I received one of what seems to be a 12 year-old girl being pepper-sprayed because she wasn't wearing a mask! Perhaps the most disturbing one though was of the man self-reporting how he had been forcibly taken to a psychiatric unit because he was questioning public health orders where he was diagnosed as having a problem with authority! I can't believe the speed at which my country has evolved into Huxley's Brave New World!
Something needs to be done urgently, but I don't think mass protests are the way forwards – not at the moment. For one thing, we now have not only the police but the army on the streets, ready to crush public dissent. Equally significant is the way the mainline media has been demonizing protestors, depicting them as self-centered louts whose mass gatherings only help spread the virus and prolong the suffering. This lock-step alignment between government, mainline media, and social media platforms (like YouTube and Facebook) has led the bulk of the population to be equally opposed public protests. Even so, if mass gatherings are counter-productive, does that mean that the only alternative is to quietly acquiesce? No! I believe there is another alternative – civil disobedience.
Civil disobedience was the strategy used by Mahatma Gandhi when he led the Indian Independence Movement a generation ago. It's what fueled the Civil Rights Movement of Dr Martin Luther King in the 60's. It's how the Islamic Revolution in Iran started in the 1970's. To commit Civil disobedience means that we accept the rule of law, but will nonetheless publicly break a law that we consider unjust.
I've been brainstorming with a small group who have experience in this area – people like Sanjeev Sabhlok, who resigned from his position with the Victorian government last year over their lockdown polity, and Peter Harris of the Australian Representatives Party. Our hope is to organise a well-disciplined team of women and men who will be prepared to endure violence without responding with violence, and who will be ready to be arrested, fined and imprisoned, if necessary, in order to highlight the unjust nature of some of these laws.
I don't want to give away too much in this space but I will say that I believe the lockdown laws that most obviously need to be broken are those separating people from their loved ones when they are dying, along with those preventing families from grieving together when their loved ones do die. Such laws, I believe, violate what is sacred. If I am dying in hospital, I think my children have a God-given right to be with me. Conversely, should any of my children be in a critical condition in hospital (God forbid), I don't believe any human authority has the right to prevent me from being at their side.
Revved Up
The lockdowns meant I couldn't go bush last weekend. The very silver lining was being able to hold our Sunday Eucharist at St David's Uniting Church in Haberfield, accompanied by the rector, Rev. Joy Steele-Perkins. You can tune in to our discussion of the Bible readings below.
Our reading from the Hebrew Bible was from 1 Kings 8 and covered King Solomon's dedication of the temple. It's great event – solemn and magnificent – highlighted by the king's lengthy prayer, in which he, notably, refers to the temple as the place where 'God's name' dwells' rather than the 'house of God'.
In the epistle reading from Ephesians 6, St Paul encourages us to 'put on the whole armour of God'. I've preached on this passage a number of times, putting on my boxing gear as I work through Paul's list of armaments. There are, of course, significant differences between Paul's list (shield, sword and helmet) and the boxer's kit (gloves, groin hard, headgear) but in both cases the emphasis is on defence rather than offence. Paul depicts the Christian soldier, not on a crusade, but fighting a defensive war against spiritual attack.
Our Gospel reading from John 6 brings us the final section of Jesus' discourse about the 'bread of life' , and it ends on a very anti-climactic note. As Jesus finishes teaching, people leave in droves! His followers have been both offended and bewildered by His words, yet Jesus makes no effort to smooth things over. Jesus' inner-circle – the twelve – decide to stay, but is it only for lack of options? Following Jesus can be a confusing and difficult experience. We have been warned!


Sponsor me
As you know, I now have no full-time job and am relying on your support to keep my work going. If you'd like to support me, you can do so through my Patreon page. Subscriptions start at $10/month, and I am deeply grateful for all support.
You do get something in return for your generosity but I'm not trying to give you your money's worth. If you support me, I will do my best to support you by trying to help you achieve greater physical and spiritual fitness. Here's what I can offer:
For $10/month you get access to our member site, to the training videos, and to the other tools I've been developing to help you become a physical and spiritual athlete.
For $100/month you get the above plus one-on-one weekly mentoring from me via phone and/or email. You'll also get access to software tools that will help you publish blogs and livestream videos – increasing your effectiveness as a force in the community.
For $400/month you get all the above plus mentoring from me at my boxing club and at Binacrombi Bush Camp. Unfortunately, of course, this level of mentoring will have to wait until life returns to some level of normality. ☹
If you're not sure whether you'll benefit from my program, please take my Physical and Spiritual Fitness Inventory. It's a simple multi-question test that will help you assess your current level of physical and spiritual fitness. When you're ready, sign up through my Patreon page.
In closing, please join me this weekend for our livestream. I'm not anticipating being able to do any boxing this Saturday night but we will have our Eucharist at midday on Sunday as usual. We will hopefully be streaming through Streamout, YouTube and Facebook. Sign up here to receive a reminder just before we start.
Please pray for me as I do for you.
Your brother in the Good Fight,
Dave
www.fatherdave.org
www.fighting-fathers.com
www.holytrinity.org.au
www.binacrombi.com.au
www.israelandpalestine.org
www.prayersforsyria.com
www.dulwichhillgym.com
www.boxersforpeace.com
www.warriorweekends.com
Preacher, Pugilist, Activist, Father of four