"How the mighty have fallen in the thick of battle! Jonathan lies slain on your heights. I grieve for you, Jonathan, my brother. You were delightful to me; your love to me was extraordinary, surpassing the love of women. How the mighty have fallen and the weapons of war have perished!" (2 Samuel 2:25-27)
Hi Fighter,
You'll have to forgive me for departing from my usual format this week. The above text was not featured in last Sunday's Eucharist, and it isn't scheduled to be read any time soon. No. My best friend, Walter, died on Tuesday and this text came to mind – King David grieving for his friend, Jonathon. "Oh, how the mighty have fallen"
I appreciate that in Walter's case, 'the fall' started a couple of years ago. He was working away faithfully in the church office when had a turn for the worse and called the ambulance. He'd had a stroke, but he wasn't going to make a fuss. He said to me, "Don't sit around here with me. I'll be fine. Go and pick up your daughter from school. The ambos will be here soon enough".
I couldn't believe he'd had a stroke, but he seemed to recover quickly and was learning to walk again within a short time. Then the COVID restrictions came in and all physio work stopped. A month later they told him that he'd never walk again.
They moved Walt to the Marion Centre in Leichhardt where he seemed to wait forever to get a wheelchair. He didn't leave that small room for many months but he never complained – always counting himself to be one of the fortunate ones, and ever grateful for the care he received.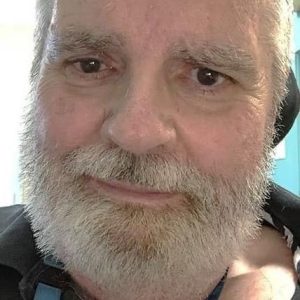 A few weeks ago he was taken to the hospital after apparently suffering a mild heart attack. He said to me then, "it's all a part of the process". I asked him, "what process?". He said, "preparing for my departure". I said, "but we're not ready for you to depart just yet".
I'll stop the story here as I'm starting to tear up again. I wasn't ready for Walt's departure. Would I ever have been?
Walt was my best friend. He was my right-hand in the work of the church when I was a parish priest. He was also one of the few who stood by me when the church rejected me. I hadn't been able to see him physically or shake his hand for nearly a year, due to the COVID restrictions, but we spoke every day on the phone, and sometimes two or three times per day. I keep expecting him to call.
We're looking to hold the funeral at St Luke's, Enmore, next Thursday at midday. I'm technically Walt's next of kin and there's a lot of organising that needs to be done. I'm open to any help I can receive from Walter's friends, and, indeed, I'm discovering, happily, that there are a great many of them that I had never met.
Our Sunday Eucharist
I was out in the bush at Binacrombi last weekend and I'll be back there again this weekend for any that are game to join me. For those who prefer the comforts of civilisation, we'll be broadcasting our Sunday Eucharist at the usual time of 12 noon.
It was great to have theologian and Bible-translator, Robert Gilland, with me last Sunday. You'll see the video below and will no doubt benefit from his insights. This week I hope to have two of our good friends, Doug Pyeatt and David Baldwin, with us again. You'll find us via the usual channels:
All support is appreciated
If you're able to support me via my Patreon page, be assured every dollar is deeply appreciated.
Middleweight Division ($10/month) where you get access to the member site, along with the videos and other resources.
Heavyweight Division ($100/month) which includes individual coaching, along with software subscriptions to both Buzzious and Streamout, allowing you both to publish an unlimited number of quality blogs and to livestream.
Super-Heavyweight division ($400/month) includes all of the above plus me training with you one-on-one – at The Fight Lab and at Binacrombi Bush Camp
If you are supporting me through Patreon, please take the time to sign in to the new member site this week – www.fightingfathers.com. I'm keen to benefit from the wisdom of the broader Fighting Fathers community, so use your Patreon username and password to login and contribute a video or an article to the blog.
Keep me in your prayers, please. I am struggling with the loss of my best friend this week. Even so, I managed with the speech to the Australia-Iran Friendship Association on Monday, and I think I offered a pithy and punchy opening prayer at the Freedom Rally on Tuesday. I've copied the video of that latter event below.
It was both bitter and sweet to be speaking to a crowd of protestors straight after my best friend had passed from this world. I would have stayed by his side, yet he would have wanted me where I was. A mighty warrior has fallen, but the battle for the Kingdom continues. "Oh, how the mighty have fallen in the thick of battle!"
Your brother in the Good Fight,


www.fatherdave.org
www.fighting-fathers.com
www.holytrinity.org.au
www.binacrombi.com.au
www.israelandpalestine.org
www.prayersforsyria.com
www.dulwichhillgym.com
www.boxersforpeace.com
www.warriorweekends.com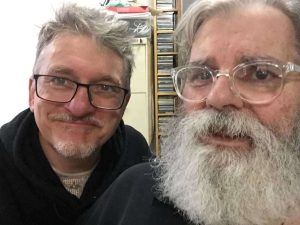 Preacher, Pugilist, Activist, Father of four