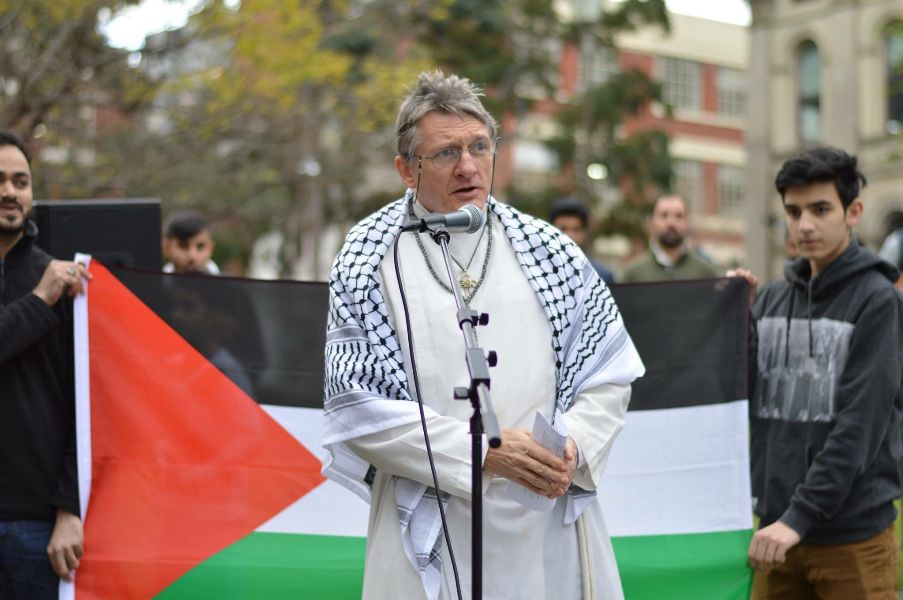 speaking at Al Quds Day in Melbourne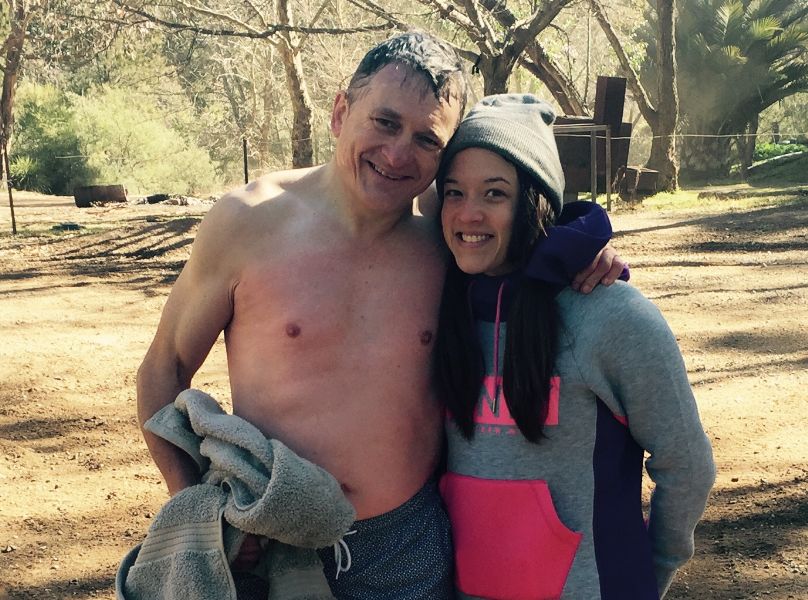 enduring the Binacrombi billabong for 4.5 mins (nb. the freezer burn)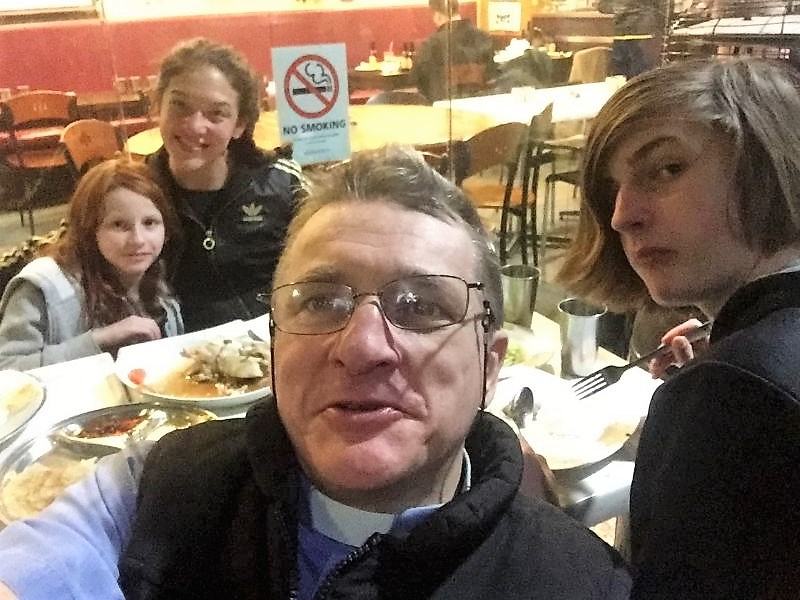 celebrating with the kids
'Mr Jones' Egberime still training the kids at our gym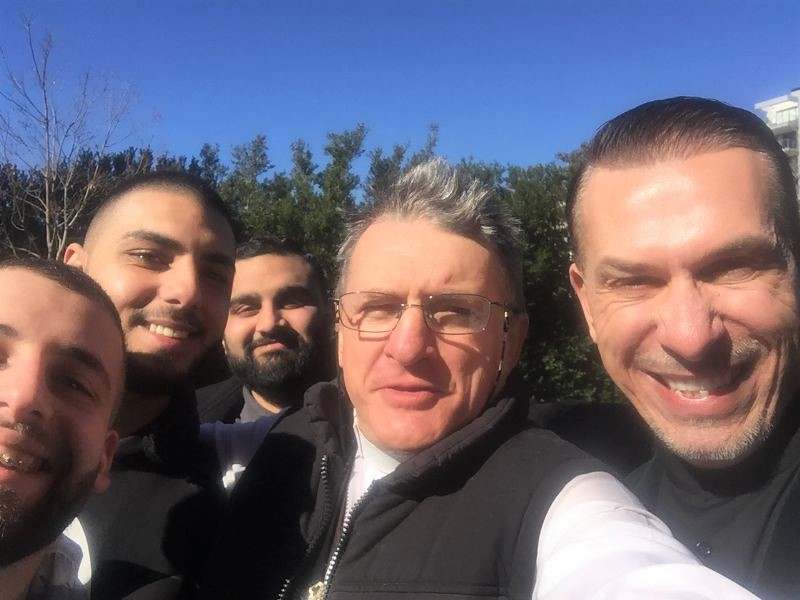 with Sheikh Jehad Ishmael and the boys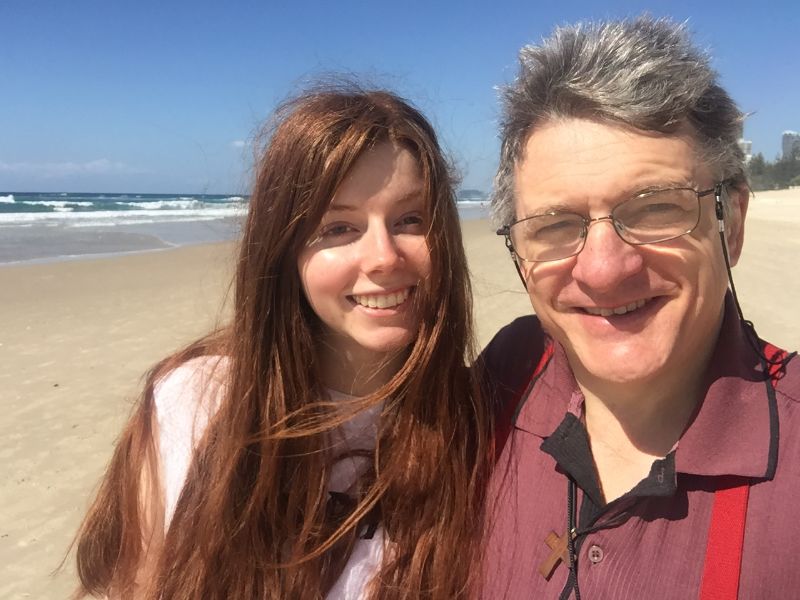 a day away with my darling daughter, Imogen
my brother, Andy, turns 50! 🙂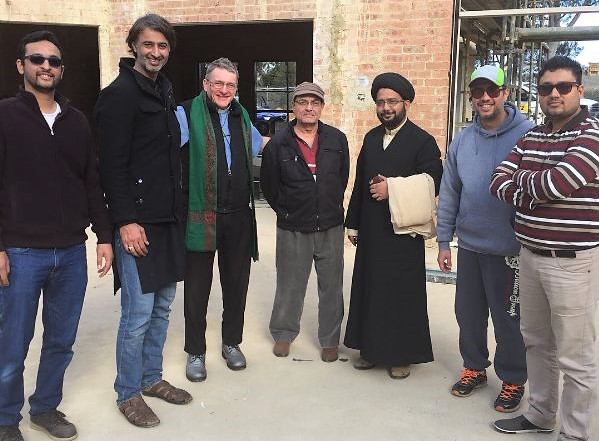 the new Muhammadi Welfare Association development at Granville
with Denning and Syed Shoaib Naqvi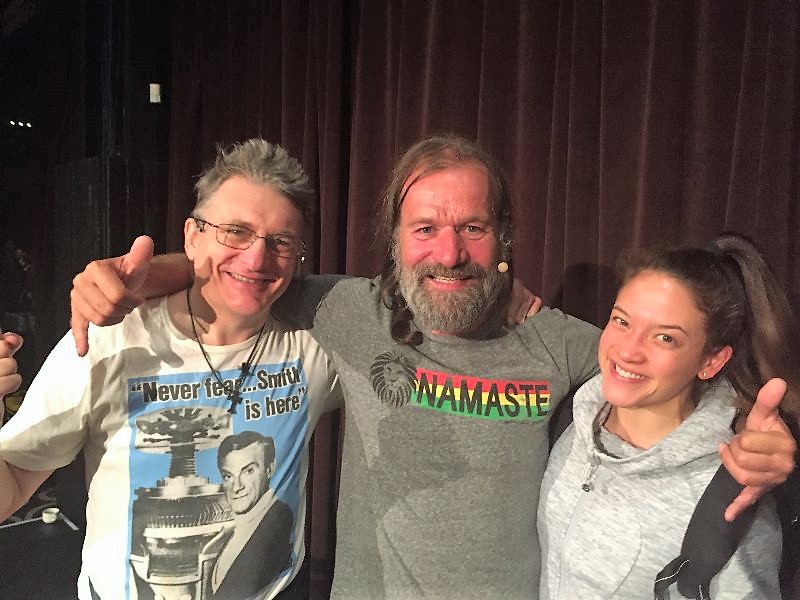 Veronica and I meet the 'Ice Man' - Wim Hof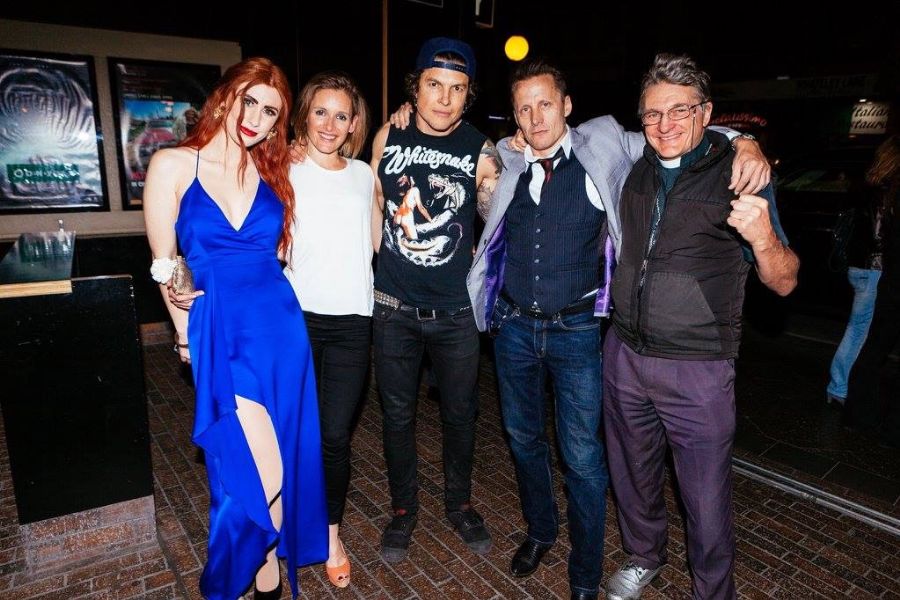 with the team from Lock In TV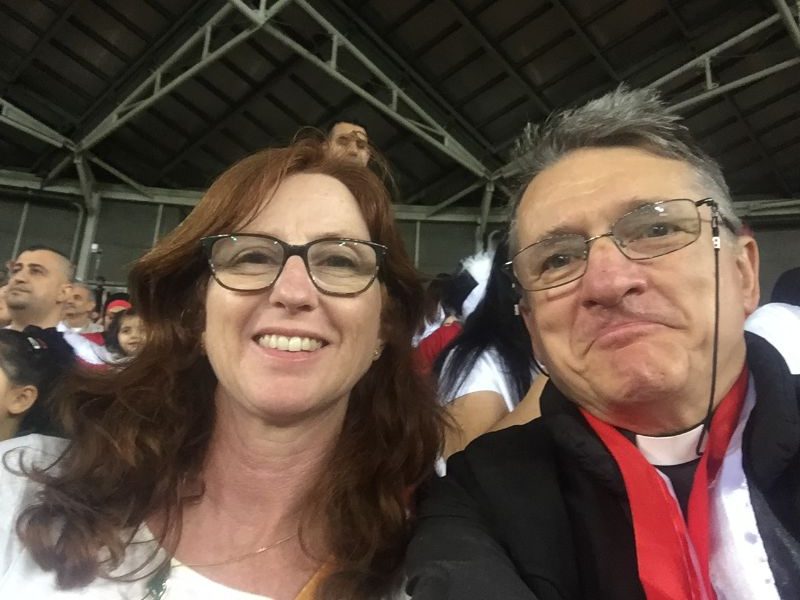 at the Syria vs. Australia World Cup qualifier
.
Hi Fighter,
It's Father Dave, and I must confess to feeling somewhat exhausted as I write to you today. It's been an overwhelming month:
I've been trying to recover from my brain haemorrhage.
We've had much turmoil in the community (and perhaps in the church, most especially) over our government's postal vote on same-sex marriage
Syria lost the World Cup qualifier match to Australia
One of my old friends has just taken his own life
Thankfully, not all of these struggles has ended badly. Indeed, as regards my recovery from the brain injury, my progress has been nothing short of miraculous. Last week I fronted up to the doctor's office armed with the results of both and MRI and a CT scan. This was the same doctor who had told me a few weeks earlier that my boxing days were over. This time, after looking at the results and shaking his head, he ticked 'fit to box' on the appropriate form.
I give thanks to God for healing my brain so that I can fight again. I've been feeling rather lost over the last month, wondering how else I can raise money. As I often say, I can only do two things well – preach and fight – and I can't see anyone handing over big dollars to hear me preach. Anyway, those concerns are behind me for the moment, though the painful thing is that both the fights I had scheduled were cancelled during my recovery period.
When the injury happened, I'd been in training for a big show-down with Dave Birchell. This naturally had to be called off. I had another fight though lined up with Mark Bouris in late November at a PCYC fundraiser event. Unfortunately, Mr Bouris was rematched. I did ask them to hold off on rematching him and to expect a miracle. For some reason the organisers followed common sense instead. And so, I find myself 'fit to box' but, once again, without an opponent. Even so, I'm sure the Lord has healed me for a reason, so something (or someone) will no doubt appear soon and make the way forwards clear.
As to the same-sex marriage debate this country has been enduring, I feel it has been a despicable process. I have seen so much pain caused by this postal vote! It has brought the worst out of a lot of people – reinforcing prejudices and eliciting violence and vilification from both sides. It truly was a gutless decision of our government to encourage this process.
As you may know, I was urged once again to publish my views on the subject of same-sex marriage. The result was an article that appeared on news.com.au that has generated no end of hate mail, phone calls, lost friendships, and enough social media banter to fill a decent-sized book. The process culminated for me when I received a call from a man claiming to have been sexually abused by a priest. He was so angry about my Archbishop's support for the 'no' vote that he said he just needed to scream at someone. He knew I wasn't to blame but apparently nobody else would take his call.
Another distressing dimension of this process for me has been the damage done to my relations with the Muslim community. I had two inter-faith events planned for this month where my Muslim friends withdrew due to the views expressed in my article. One woman even said that her Sheikh now refused to enter our church building! That hurt.
I'm know that doesn't represent all my Muslim friends. Indeed, I've had others affirm their love and respect for me, even though we disagree on this issue.
Sermon Time
Perhaps my sermon today reflects a bit too much of my hurt referred to above. Certainly, the text of Matthew 21:28-31 did tap right into the issues I was struggling with, though the connection may not be immediately obvious. It's a parable Jesus tells about two brothers – one who is pious and obedient and the other who is rebellious and disobedient, or so they appear to be. First impressions can be deceiving, and maybe we need to be cautious in passing judgement on either of the brothers too quickly.
Back to the Bush
When the going gets tough, I get going, and my favourite place to go when I'm feeling under pressure is our bush camp – Binacrombi. Can you join me there this coming weekend?
I'm sorry for the short notice but this event has been a difficult one to organise. The camp was originally designed to be an interfaith project, bringing together Christian and Muslim kids in an integrated training environment. Unfortunately, as indicated above, many have pulled out, though some friends from the Australian Muslim Youth Association are now trying to see if they can get a new group involved! Either way, the camp will go ahead, but there is currently plenty of room for extra participants.
Just give me a call on 1800 620 706 if you'd like to join us. All the details are on the Facebook page as well as on the poster (which can be downloaded here).
That's enough from me today. I've got plenty more I'd like to share but, in truth, I'd rather do it over a beer at Binacrombi. Of course, if our Muslim friends do join us, I'll happily forgo the beer and substitute coffee. Either way, I'd love to have you with us if you can make it.
Your brother in the Good Fight,
Dave
www.fatherdave.org
www.fighting-fathers.com
www.holytrinity.org.au
www.binacrombi.com.au
www.israelandpalestine.org
www.prayersforsyria.com
www.dulwichhillgym.com
www.warriorweekends.com
Preacher, Pugilist, Activist, Father of four