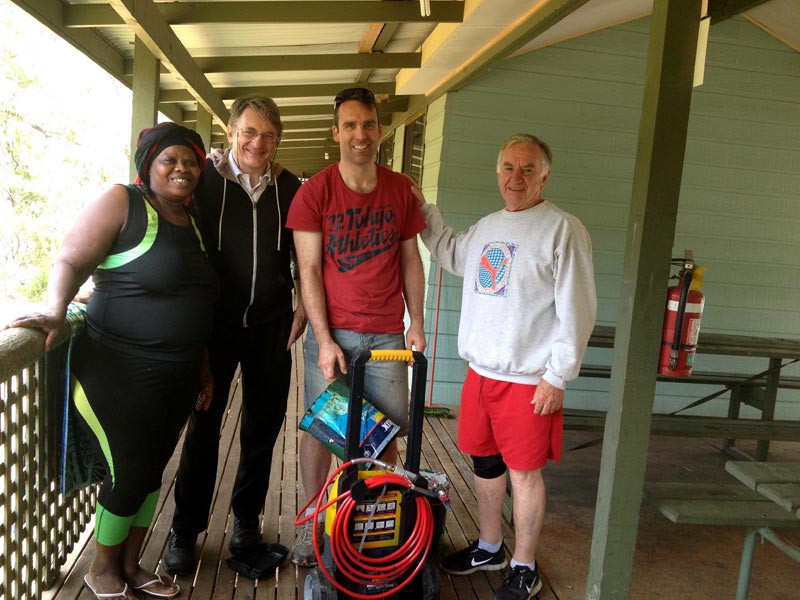 the Binacrombi 're-ignition' team. 🙂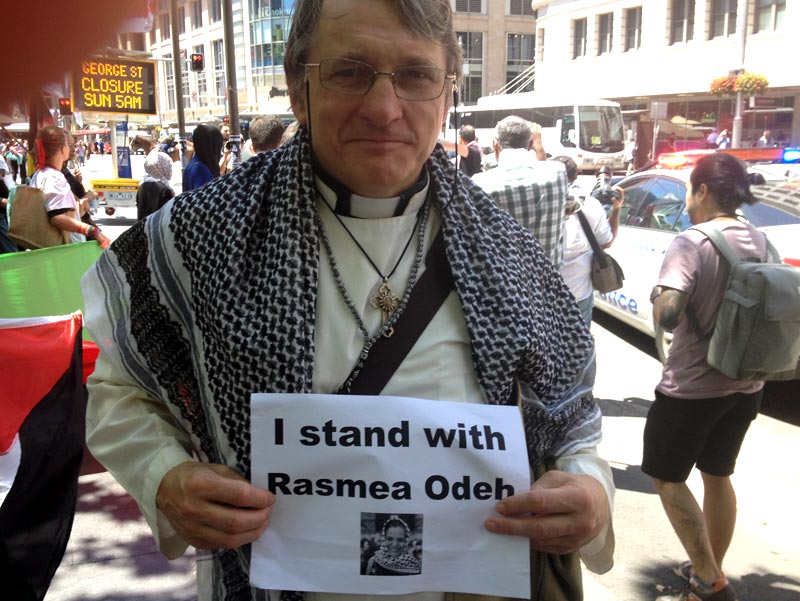 Remembering the International Day of Solidarity with the Palestinian People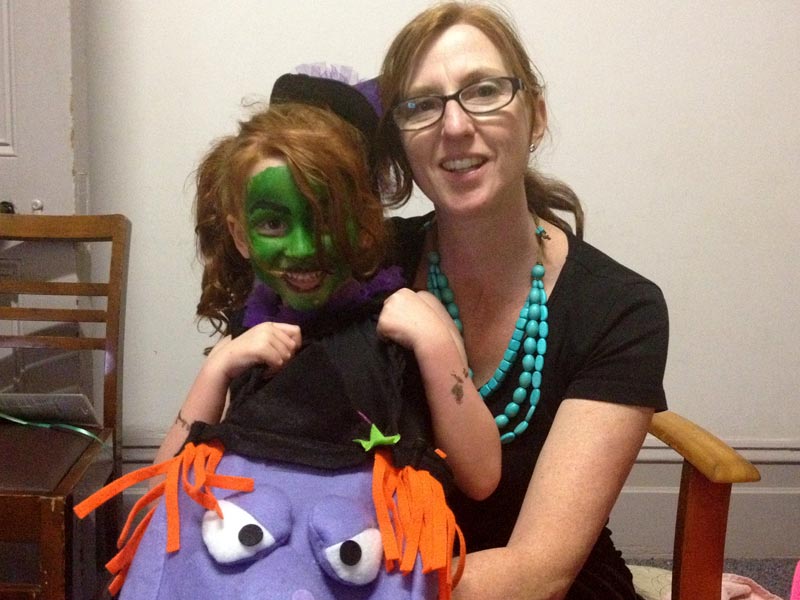 Kindy's scariest Halloween girl!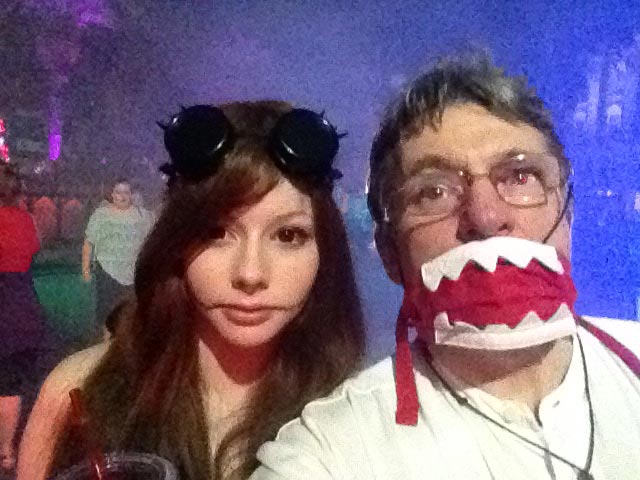 celebrating Halloween with Imogen at Movie World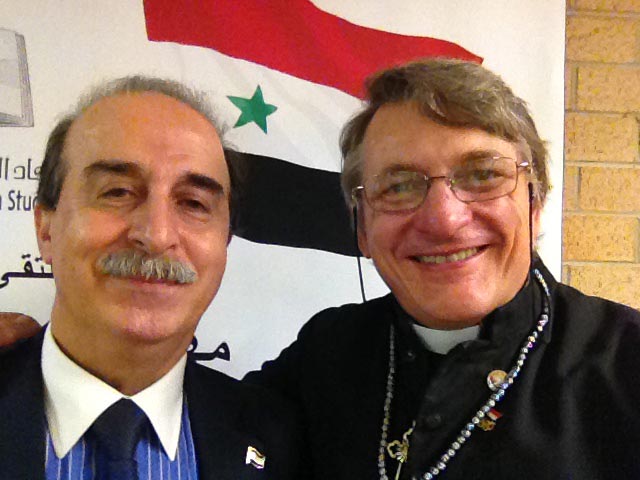 with Maher, the honorary Syrian Consular General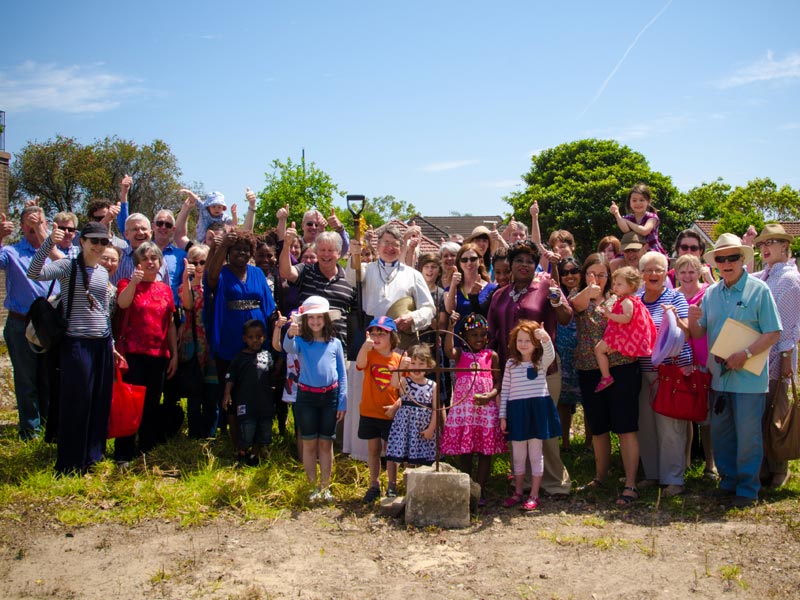 we turn the first sod of our new Youth and Community Centre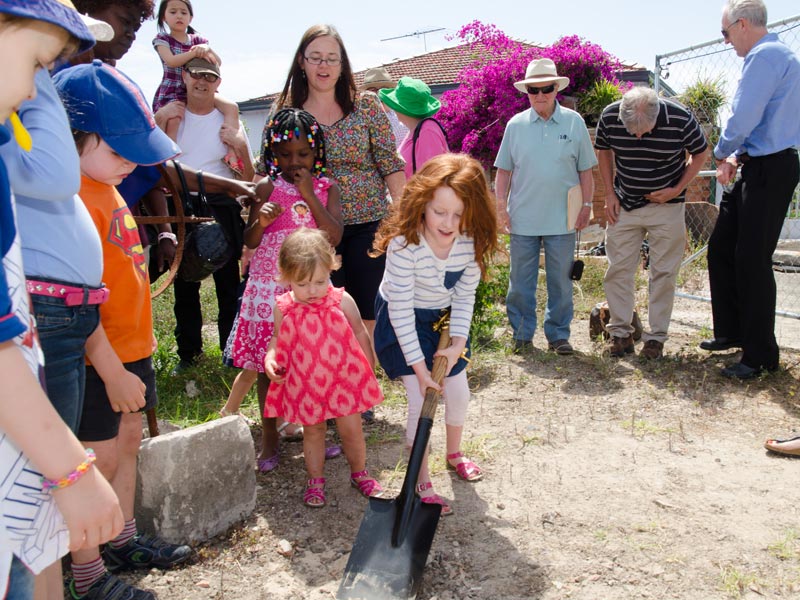 we turn the first sod of our new Youth and Community Centre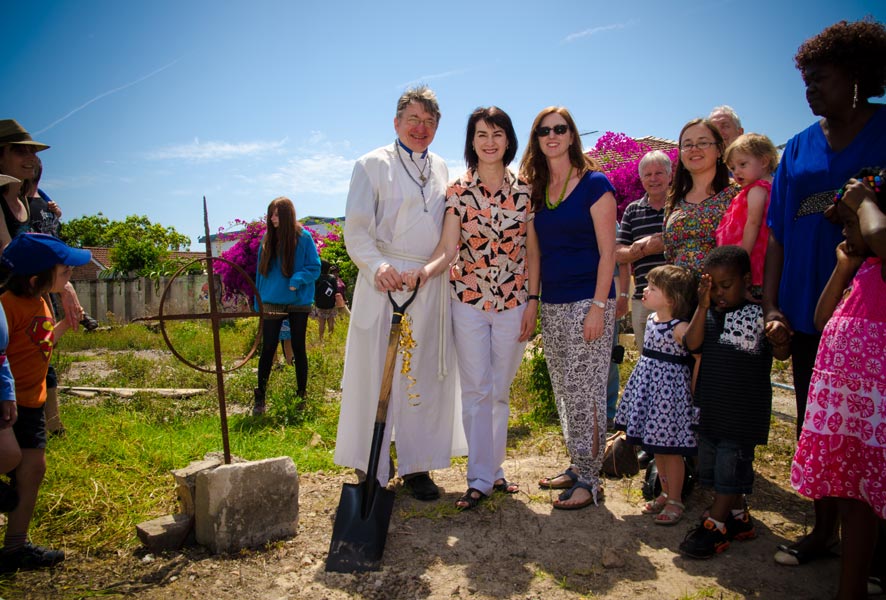 we turn the first sod of our new Youth and Community Centre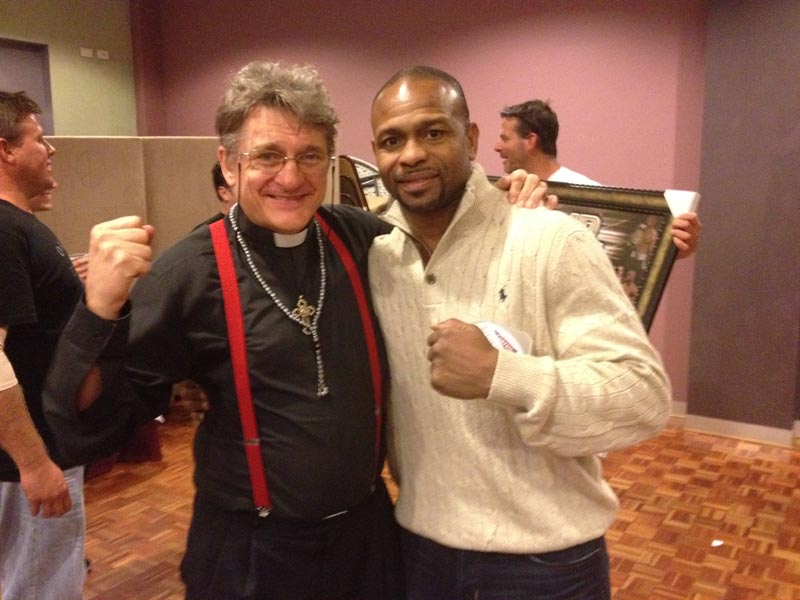 with Roy Jones Junior in Gosford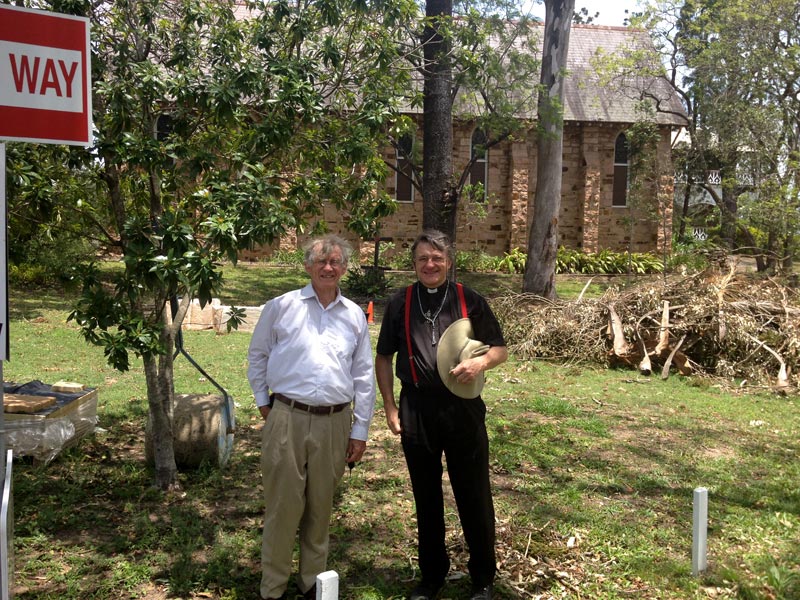 at St Francis College, Brisbane, with Ray Baraclough for the 'Friends of Sabeel, Australia' AGM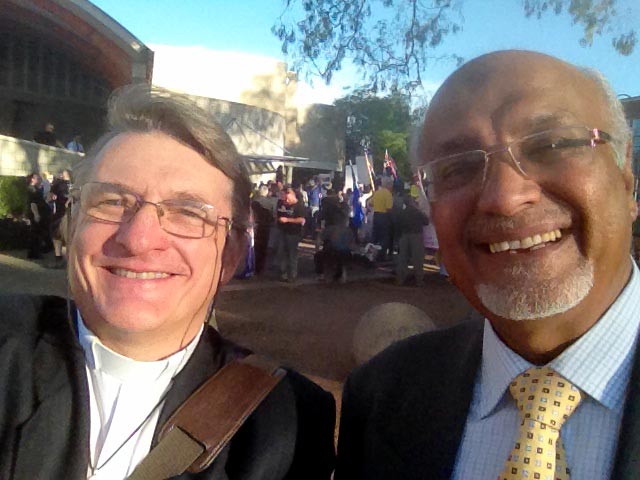 with Zain Sherrif in Penrith, battling protesters objecting to the development of an Islamic community centre.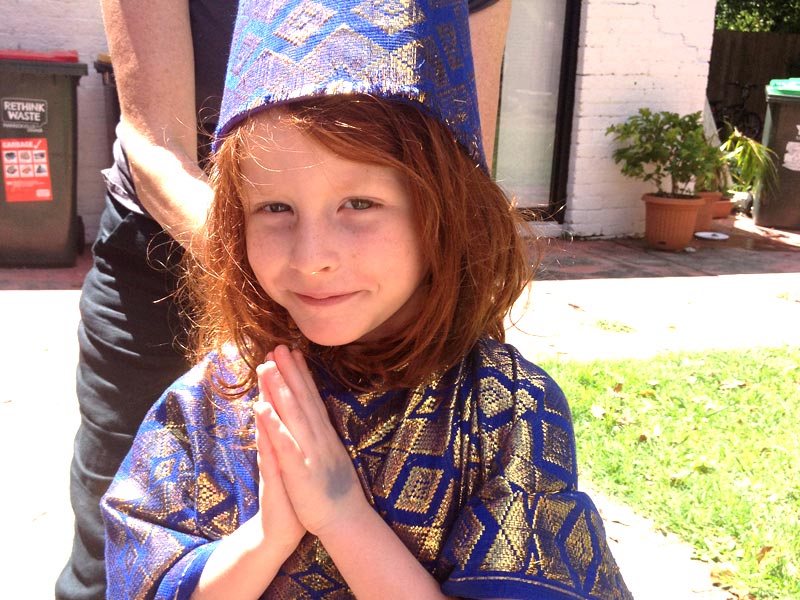 a wise woman preparing for the Christmas pageant
Hi Fighter,
Father Dave here, and I'm starting this missive from sunny Binacrombi Bush Camp where we are about to 're-ignite' things.
No, we're not about to start a bush fire but we have been closed for the last few weeks while we've been upgrading the water system and the power system, repairing the tracks and repainting the cabins. All bodes well for our re-opening in time for the Christmas holidays!
And speaking of Christmas, we have plenty of other things happening over the coming weeks and I'm hoping that you'll be able to participate in some (if not all) of them.
December 21st – the Jubilate Singers Christmas Concert @ Holy Trinity (7pm)
December 24th – Carols on our front lawn (7pm)
December 25th – Holy Trinity's Christmas Day Eucharist (9.15am)
Christmas Day Lunch at the rectory
I appreciate that it's going to be a lot easier to be a part of these activities if you live in Sydney but even if you live in West Virginia I can assure you it will be worth the trip (and it's a lot warmer here too)! 😉
The last of these events does require an RSVP as the number of people we can fit around the rectory table is limited. Having said that, we had an offer from some Muslim women this year to prepare the lunch for us on Christmas Day and that will certainly make things easier at our end! The women said that it wasn't a busy time of year for them and they knew that it was for us so they figured they were well placed to pitch in! What a gracious thought!
So there may not be any wine or ham served at Christmas lunch this year but I'm expecting a wonderful fare nonetheless! Just let me know if you're coming so that I can tell the ladies how many they need to prepare for.
Sermon Time
I appreciate that you're probably in the mood for something with a Christmassy flavour this week but I've decided to give you my sermon on Paul's Epistle to the church of Rome, chapter 6. I don't often preach on Paul's letters but I had been wanting to preach on this passage for a long time as I think it shows St Paul at his most radical – proclaiming an understanding of Jesus Christ and His work that makes the Christian message entirely distinctive in the world of religions!
As you no doubt know, I work very closely with other faith communities – the Muslim community in particular – and that leads a lot of people to assume that I see all religions as basically the same. I don't. Indeed, while I don't disrespect anybody for their religious beliefs, the understanding of God and of life that I glean from the New Testament is quite distinct from other religious traditions, and I think this excerpt from St Paul writings highlights those differences with precision!
You may disagree with me. That's OK. You may disagree with St Paul too, and I'm sure he'd be OK with that. Even so, hear him out, for according to St Paul, religion is NOT fundamentally about living a good life or about believing the right things! Indeed, religion, in St Paul's understanding, is not primarily about us at all!


I've given you a list of diary entries today and I appreciate that you're probably not thinking much beyond Christmas at the moment but I want to give you one more set of dates to consider before I let you go – Friday, January 18 to Sunday January 21. I'm hoping to host a weekend away at Binacrombi over those days for all who can make it.
On that weekend I hope to:
Dedicate our new Binacrombi chapel
Consecrate the Fighting Fathers to their work
See the lives of everyone who participates enriched
My plan is to build the weekend around our rather unique combination of extreme sports and monastic silence – fluctuating between the two extremes, like running out of a sauna and diving into an icy stream and then back into the sauna!
I appreciate that this may be too extreme for some people and so a less intense alternative will be available. Even so, I am hoping that all who participate will find the weekend confronting and life-changing!
It won't cost you a fortune. A donation of $100 to Fighting Fathers Ministries will cover your accommodation costs. We'll bring our own food and pool our cars to keep transport costs to a minimum. Email me if you'd like to participate or leave your details on www.warriorweekends.com and I'll get back to you.
I'll be in contact again soon with my regular Christmas video-greeting.
Until then I remain …
Your brother in the Good Fight,
Dave
www.fatherdave.org
www.fighting-fathers.com
www.holytrinity.org.au
www.binacrombi.com.au
www.israelandpalestine.org
www.prayersforsyria.com
www.zerocostwebsite.net
www.dulwichhillgym.com
www.warriorweekends.com
www.how2changetheworld.com
P.S. Support the work of the Fighting Fathers by joining our online community at  www.fighting-fathers.com. It only costs you $10/month and the first month is free.
Preacher, Pugilist, Activist, Father of four