"Or what woman, having ten silver coins, if she loses one of them, does not light a lamp, sweep the house, and search carefully until she finds it? When she has found it, she calls together her friends and neighbours, saying, 'Rejoice with me, for I have found the coin that I had lost.'" (Luke 15:8-9)
Hi Fighter,
I'm beginning today with one of the lesser-known parables of Jesus, where Jesus compares God to a woman cleaning her house. It's an odd metaphor, and she's an odd woman. Indeed, she's obsessive – turning her whole house upside-down in search of a single coin!
,
This parable is episode two in a series of three stories that Jesus told together. The other two are much better known.
The first – the 'parable of the lost sheep' – is one we often teach to our children. I brought my kids up on the Arch-book version of that story, complete with pictures of the gentle shepherd, wandering the hills and calling out, "Woolly, where are you?" until the fluffy lamb was found, stuck in a thicket.
The third story – the beloved 'parable of the prodigal son', is the best known of all, and has inspired numerous books, countless sermons, and one Rembrandt's greatest paintings!
The image of the woman cleaning her house has never stimulated authors and artists in the way the other two stories have. I suspect that's because she comes across as odd rather than inspiring. The shepherd who searches for his lost sheep seems compassionate, and the father who grieves for his lost son, even more so. The woman who can't say goodbye to her coin seems ill rather than inspiring. Why get so worked up over a single coin, and what sane persona holds a party when they find their coin, as the party would have to cost more than the coin was worth.
Some commentators have suggested that the woman in this story is not as silly as she looks, and that the coin she lost was not an ordinary coin but a part of her dowry. If that were the case though, why is nothing like this mentioned? No. My feeling is that, instead of trying to vindicate the rationality of the woman, we recognise that the main characters in each of the other stories is equally crazy!
A shepherd who loses one of one hundred sheep doesn't abandon the other ninety-nine in the desert while looking for the lost one (Luke 15:4) – not a responsible and sensible shepherd, at any rate. Likewise, no rational father whose son had stolen his property and destroyed his reputation would be yearning for the boy's return.
Of course, when it comes to the relationship between parent and child, the story makes sense, as none of us behaves rationally when it comes to our children. It doesn't matter how much our children hurt us. We still love them and yearn to be reconciled to them. That's because parental relationships aren't driven by rationality but by love, and I believe that is actually the point of each of these stories.
All three stories are given in response to the 'grumbling' of the religious leaders, who can't work out why Jesus "welcomes sinners and eats with them" (Luke 15:2). The answer is that Jesus doesn't see these people as 'sinners' but as members of His family. They are His sisters, brothers, mothers, fathers and children. Spending time with these people might not make much sense, from a rational point of view, but it brings Jesus joy (Luke 15:10).
"Faith is passion", said Kierkegaard. We might go further on the basis of these stories and say that 'God is passion', or at least that God's relationship with us is driven by passion rather than logic. Perhaps it's time we were all a little less sensible in the way we conduct our relationships, and let our passions burn.
Last Sunday's Eucharist
It was a very special Eucharist last Sunday as it was Father's Day here in Oz and I had my beloved youngest daughter, Fran, share the service with me. Despite the fact that she feels self-conscious on camera, she not only sat beside me for the duration of our service. She also gave us the first reading! We also had our good friend Doug partnering me in the Bible banter. It was a special time.
I'm back at Binacrombi this weekend. Who exactly will be partnering me, I am not sure at this stage. Even so, I'm sure it will be great and I'm hoping you will join us.
What's on this week?
Sunday: Please join us for our Eucharist at midday through the usual channels:
Tuesday: Boxing @The Fight Lab, starting at 6.30 pm
Thursday: Boxing @The Fight Lab, starting at 6.30 pm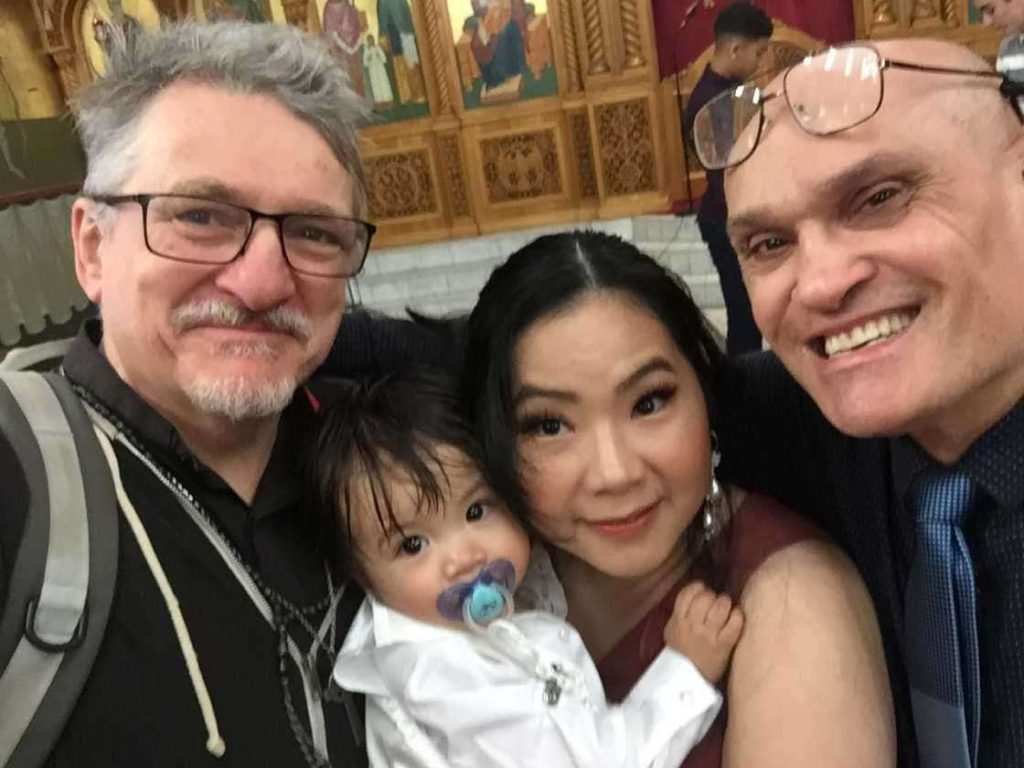 Thanks for your support
Thank you again to all those who give financial support through my Patreon account. It is deeply appreciated. If you haven't signed up yet but do want to contribute, please choose one of the following options at the Patreon site.
Middleweight Division ($10/month) where you get access to the member site, along with the videos and other resources.
Heavyweight Division ($100/month) which includes individual coaching, along with software subscriptions to both Buzzious and Streamout, allowing you both to publish an unlimited number of quality blogs and to livestream.
Super-Heavyweight division ($400/month) includes all of the above plus me training with you one-on-one – at The Fight Lab and at Binacrombi Bush Camp
Are you ready to try something crazy?
In closing, I must ask again for your prayers for Binacrombi and for our beloved Bob, who is now concluding his time with us as Binacrombi's caretaker. After serious surgery and a subsequent bout of pneumonia, Bob is looking to get away for some well-earned rest. We will continue to support him as best we can. We also need now to come up with a new plan for Binacrombi.
I have not let go of my vision for Binacrombi as a place of adventure, challenge, healing and restoration. I still believe that this is God's will for our site, and I am waiting now to see exactly how God is going to work this one out. Binacrombi has never made any money, such as would allow us to employ a highly skilled team to run and develop the place along standard commercial lines. No. I believe that the future for Binacrombi lies in developing it as a spiritual community, something like a monastery – as a place of hospitality and prayer.
For some years now I have been talking to both Christian and Muslim friends about forming this community together. If that is going to happen, now is the time. If it's going to happen, God will have to supply us with people over the coming weeks and months. Perhaps God is calling you to be one of those people? If so, let me know.
Please keep me and Binacrombi in your prayers, as I do you.
Your brother in the Good Fight,

www.fatherdave.org
www.fighting-fathers.com
www.holytrinity.org.au
www.binacrombi.com.au
www.israelandpalestine.org
www.prayersforsyria.com
www.dulwichhillgym.com
www.boxersforpeace.com
www.warriorweekends.com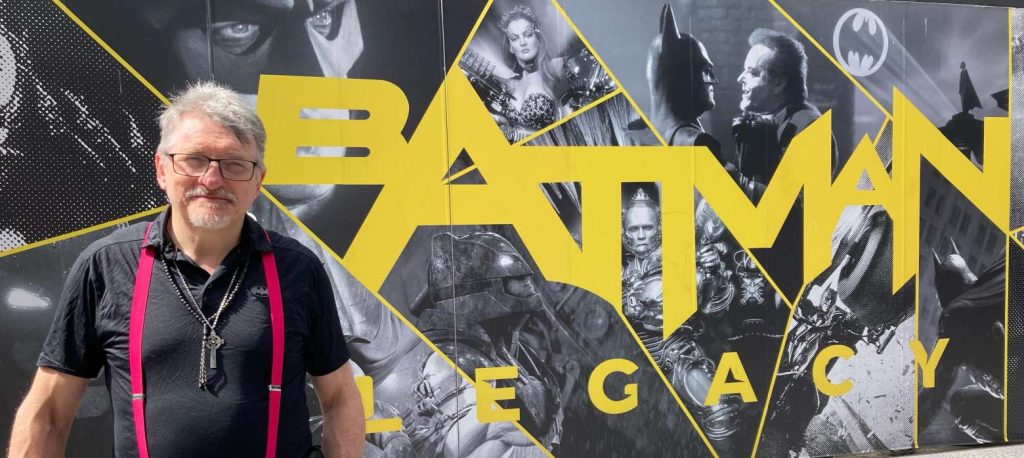 Preacher, Pugilist, Activist, Father of four