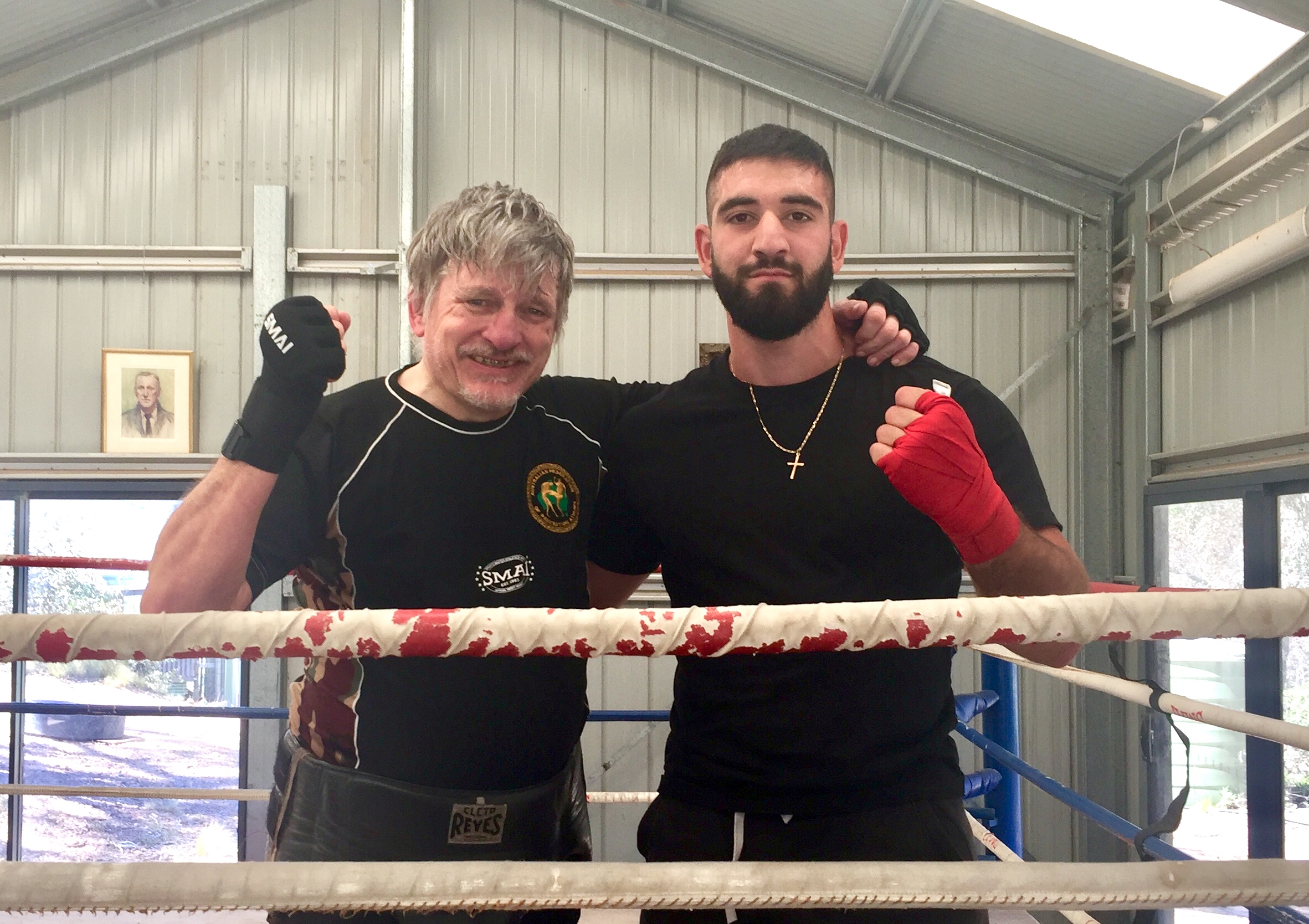 To every thing there is a season,
and a time to every purpose under the heaven:
A time to be born, and a time to die;
a time to plant, and a time to pluck up that which is planted;
A time to kill, and a time to heal;
a time to break down, and a time to build up;
A time to weep, and a time to laugh;
a time to mourn, and a time to dance. (Ecclesiastes 3:1-4)
Hi Fighter,
A seasonal view of life can be helpful at times like these. We have been stuck in a cycle of disease, misery and oppression for an interminably long time now. Perhaps the season of health, freedom and joy are just around the corner! It's hard to be sure. I don't really believe that this is all just a part of the natural flow of life. Powerful forces – human and demonic – have been at work in our world, shaping history as we currently experience it.
For me, now is a time to mourn. I've received two significant body-blows this week:
Firstly, I received notice from my old church in Dulwich Hill that they plan to evict our boxing club as soon as our lease runs out on December 31.
We started the Father Dave's Fight Club in early 1991 – more than 30 years ago – and I don't think there would be many young men in our region who had not darkened our doors (and entered our ring) at least once in that time, and plenty of young women as well. It's a work that has spanned a generation, and has seen countless lives changed.
Our "Get off the gear and into the ring" program saw scores of young people with heroin problems make a fresh start in life.
Our "Boxing for Life" program helped bring Christian and Muslim youth together.
Our "Boxers for Peace" program took us to Syria and to Manus Island in support of people in deep need.
Behind all those big-picture programs has been our small team of trainers and key volunteers, mentoring our young people three times per week, every week. None of these great souls has ever received a single dollar in return for their efforts, and yet they've been there for every session of every week, right up until COVID shut us down a short while ago. And now, just as we were preparing to reopen, the church is going to throw us out.
All this has been weighing heavily on me, Even so, I was caught by another blow today that I did not see coming – a letter from the police, containing a $1,000 fine.
You'll remember the incident a few weeks ago. A young Lebanese Muslim man in Bankstown had been forcibly arrested by police and had suffered a heart attack. I still don't know whether the man survived. Last time I heard, he was in a coma. At any rate, many in the Bankstown community – most especially in the Lebanese Muslim community – felt that a red line had been crossed and they vowed to meet en masse on the Sunday. I thought I should go too – not to protest so much as to pray. I thought that I might be able to make contact with the family and pray with them. I thought it might help diffuse tensions and help bridge the racial and religious divide if a local white Christian guy came and stood alongside them.
Anyway … I'm sure you saw the video. I never reached the family. I was intercepted by police before we could get to the rendezvous point and was told that the family had already left. The police told me to turn around and go home, so I did. I couldn't see any value in doing anything else. Now I've been fined $1,000 for not complying with directions.
With Binacrombi closed due to lockdowns, I'm struggling to pay my rent at the moment (which is already generously reduced). I'm not going to be able to pay this fine. I trust that there's a prison-term as an alternative. I don't relish that idea at all, of course. Even so, I've known a great many good people who have been there, and some who are still there. Perhaps it's my time? After all, there's a time for everything:
A time to rend, and a time to sew;
a time to keep silence, and a time to speak;
A time to love, and a time to hate;
a time of war, and a time of peace. (Ecclesiastes 3:7-8)
How do you read the time? Is it the time give up – to throw in the towel and take our come-uppance? I don't think so. It seems to me like a time to FIGHT.
I hope I'm reading the times right. Maybe it's just my nature. While I breathe, I fight! 🥊
I will fight this fine, just as I will fight the eviction of our boxing club from the church premises, and I know I will not be fighting these battles alone. God has already provided me with a band of brothers in the boxing club who have committed themselves to stand with me. I am confident that the Lord will send sisters and brothers to assist me with the legal battle too. By God's grace, we will prove victorious. If not, at least we'll know we went down standing up!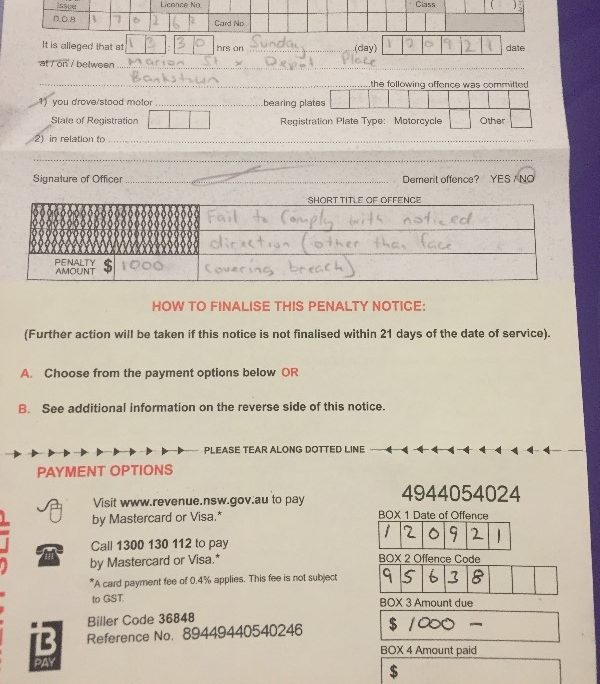 Bush Eucharist
I was back at Binacrombi last week, which was truly wonderful. I had two brothers with me for the Eucharist too.
Our first reading was from the book of Esther – my least favourite book in the Bible. It is one of only two books in the canon that never mentions God. Moreover, it's a book full of racism, treachery and violence. Indeed, I can't understand why it's never been made into a blockbuster movie!
I see this book as a testimony to the secular side of God. God doesn't only exist in a religious context. God is with us when we are praying and worshipping and being faithful. When we are not praying or worshipping or being faithful, God is still with us!
Our second reading, from James 5, is a much more gentle reading. James, the pastor of the early church in Jerusalem, encourages us to pray for each other. Prayer works! I don't know why it works but it works. Keep praying!
Our Gospel reading from Mark 9 begins with a wonderful exhortation from Jesus that, "whoever is not against us is for us" (Mark 9:40). Given that Haney and Nathan (the two lads who were with me) are Muslim and Catholic, respectively, this seemed particularly relevant. In the context of the reading, Jesus is at war with the devil, casting out demons. In a war, if somebody is standing alongside you, shooting at the same enemy, they are on your side, regardless of the colour of their uniform!
Mind you, this same passage that begins on a note of warm inclusiveness then turns suddenly violent – "If your hand causes you to stumble, cut it off; it is better for you to enter life maimed than to have two hands and to go to hell, to the unquenchable fire." (Mark 9:43). Again though, it's an issue of identifying who is a friend and who is the foe in this great battle. We can't determine who our comrades are by the colour of their uniforms, but we can clearly distinguish the enemy when we see them abuse one of God's 'little ones'!
It is hard to read these words without thinking of the tragic scandal of child sexual abuse within the church. "If any of you put a stumbling block before one of these little ones who believe in me, it would be better for you if a great millstone were hung around your neck and you were thrown into the sea." (Mark 9:42)
I won't be able to get to Binacrombi this weekend as the city of Oberon has suddenly gone into a snap lockdown, and Binacrombi is on the southern border of the Oberon Shire area. Even so, that means I'll have the Reverend Joy Steele-Perkins join me again on Sunday, which is always a bonus. As ever, we will broadcast at Midday on Sunday, and you can register here to be notified 15 minutes before we start. We hope to broadcast through Streamout, Facebook and YouTube.
Sponsor me!
Once again, let me conclude today by thanking all my comrades in this battle – my band of brothers (and sisters). I'm including a special video down below that came to mind when I thought of the battles that lie ahead of us. Credit where it's due – this scene was sent to me nine months ago by John Shipton (Julian Assange's dad), steeling the troops for the battle for Julian – a battle that we are still fighting.
If you haven't subscribed to our member site yet, and if you're willing and able to support me, you'll find three options on the Patreon page:
Middleweight Division ($10/month) where you get access to our members site, along with the videos and other resources.
Heavyweight Division ($100/month) which includes individual coaching, along with software subscriptions to both Buzzious and Streamout, allowing you both to publish an unlimited number of quality blogs and to livestream.
Super-Heavyweight division ($400/month) which includes all of the above plus me working with you in person – in the gym and at Binacrombi Bush Camp (when we can get back there ☹).
Join me for the Sunday Eucharist if you can. Either way, may God bless you and strengthen you for the work to which you have been called.
Your brother in the Good Fight
Dave
www.fatherdave.org
www.fighting-fathers.com
www.holytrinity.org.au
www.binacrombi.com.au
www.israelandpalestine.org
www.prayersforsyria.com
www.dulwichhillgym.com
www.boxersforpeace.com
www.warriorweekends.com
Preacher, Pugilist, Activist, Father of four